On April 4, members of FaZe Clan made a big announcement welcoming their newest recruit, Kris "Swagg." In addition, FaZe Clan celebrated its new member by broadcasting highlights from Swagg's streams and YouTube videos. FaZe Swagg was once solo in creating content on his YouTube channel, but now he will be creating cool and helpful Call of Duty content with FaZe Clan for fans to enjoy.
WELCOME, to FaZe Clan's newest member: @Swagg #FaZeUp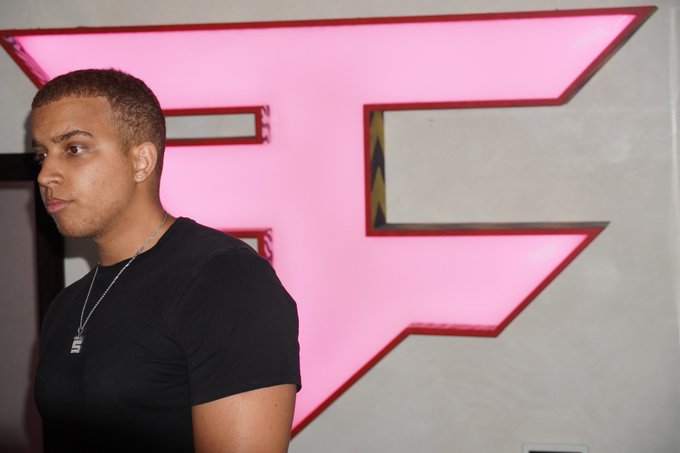 FaZe Swagg
This personality is known for creating entertaining Call of Duty videos on YouTube. His dedication to posting videos daily is admirable and shows he truly enjoys what he's doing. Moreover, members of FaZe Clan noticed early on Swagg's dedication to posting videos.
For instance, FaZe Austin "Pamaj" Pamaj shared a touching tribute for Swagg via Twitter. In the post, members of FaZe are seated together taking a break during the 2019 Fort Worth Tournament. Pamaj says he noticed that Swagg brought his recording equipment to the tournament in order to continue filming and making videos. Swagg's passion really stuck out and got him noticed.
Meanwhile, a month ago Swagg celebrated hitting the milestone of one million subscribers on YouTube. YouTube rewarded him with the gold play button plaque. The accompanying video showcases some awesome plays performed by him in a montage to celebrate hitting that magical mark of one million.
About FaZe Clan
FaZe Clan is a professional esports organization. They partake in creating content for multiple video games, including CSGO, Rainbow Six Siege, Fortnite, and various Call of Duty titles. FaZe Clan also participates in many events ranging from fundraisers to gaming tournaments around the world. Being a part of FaZe Clan is a dream for many gamers. For Swagg, it was a dream that has finally come true. Congratulations are offered for joining FaZe Clan.
For more gaming news, tune in to Daily Esports!
Source: Read Full Article