Since FIFA 21's release in October 2020, the dust has settled and familiarity has set in. Players around the world have become used to this latest iteration of the sporting behemoth (arguably the greatest yet). As a result, plenty of fans have spent countless hours in the various modes to reach the limits of their ability and become the best.
With an ever-increasing monetary focus from the developer (not to mention football agents) and collect 'em all card obsession from the consumer, the troublesome Ultimate Team remains the top priority for most when it comes to the modern FIFA experience. When frustration or plain boredom with Weekend Leagues grows, though, Career Mode is there for a different kind of long-haul experience. Some teams are better picks than others here.
Newcastle United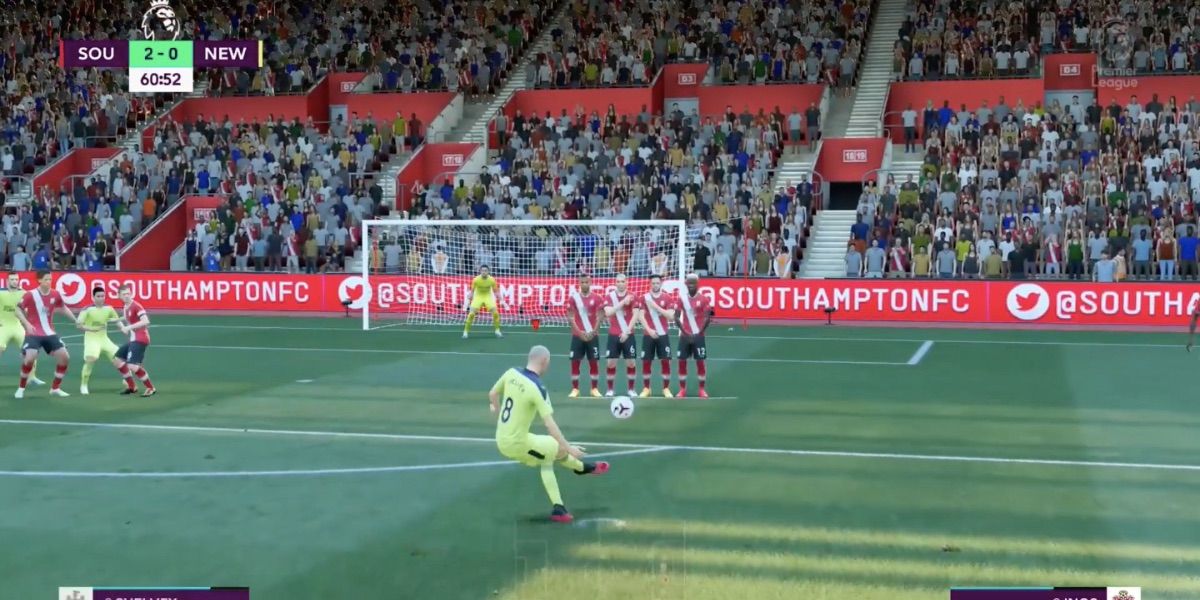 In Career Mode, starting as a team with hundreds of millions is fun for a transfer window or two, but starts to grate. Dominating the competition by buying the world's best players soon kills the fun. However, those who want to start from the top can take a punt on a team that isn't always in the mix for the title. In England's highest tier, the Premier League, Newcastle United (with their modest budget) are a great choice.
The Magpies have a brilliant mix of players with great stats and traits to take advantage of. Using Callum Wilson as the lead striker with Allan-Saint Maximin and local talent Sean and Matty Longstaff in support, players can form the core of a great team as the seasons roll by. Keep on top of making necessary purchases in key areas of the pitch, though.
Schalke 04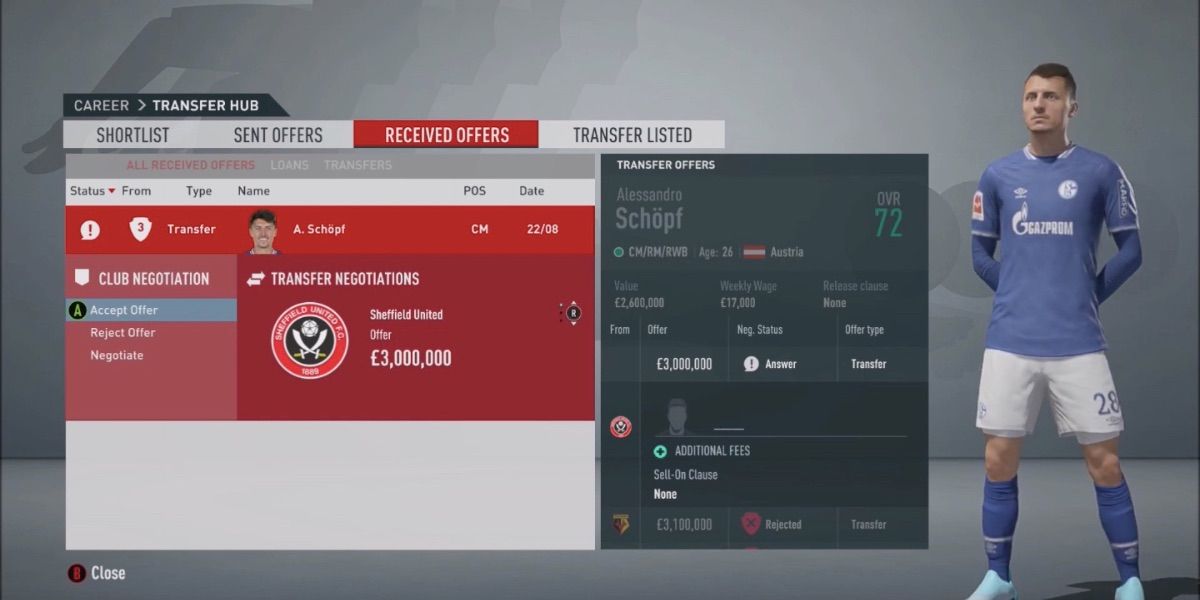 In terms of taking charge of a team in Germany's Bundesliga, Borussia Dortmund is generally the team most people would choose, with their high potential wonder kids and electric yellow and black kits. Their fierce rivals, Schalke, are currently enduring a torrid time in reality, but FIFA 21 allows its many skilled fans to shift the balance of power back to the Veltins-Arena.
Amongst the handful of prospects lie several journeymen that need selling. With no European football to worry about, the rebirth of this freefalling giant can be ushered in over a few seasons, with reinforcements needed in every position to truly challenge not only Dortmund but serial title winners Bayern Munich.
Atalanta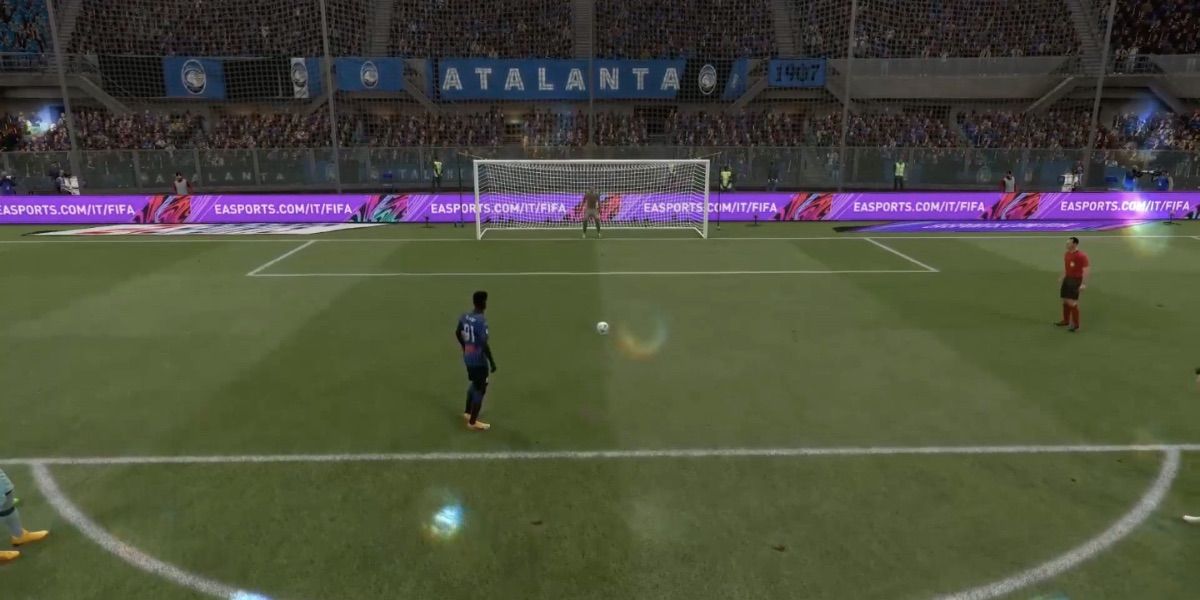 Last year's Italian surprise package, the effervescent Atalanta are a joy to behold in FIFA 21. This side is a pure, undiluted attacking machine. Every player on this team feels dangerous and fluid in motion. The potent striking trident consisting of Duván Zapata, Josip Iličić, and creative magician Alejandro Gómez is a sight to behold. Expect to concede goals aplenty, with the objective for any manager of this team simply being to outscore opponents stylishly (and without any real star signings).
Atalanta's defense is secondary, but can be fixed with some smart signings and by bringing back young Brazilian prospect Ibañez from his loan spell. Aside from the league, La Dea is competing in the Champions League for the second year running, allowing an added challenge in the way of rotational headaches. Due to this, the need for further tactical tweaking is required, as the squad is not the largest.
Athletic Club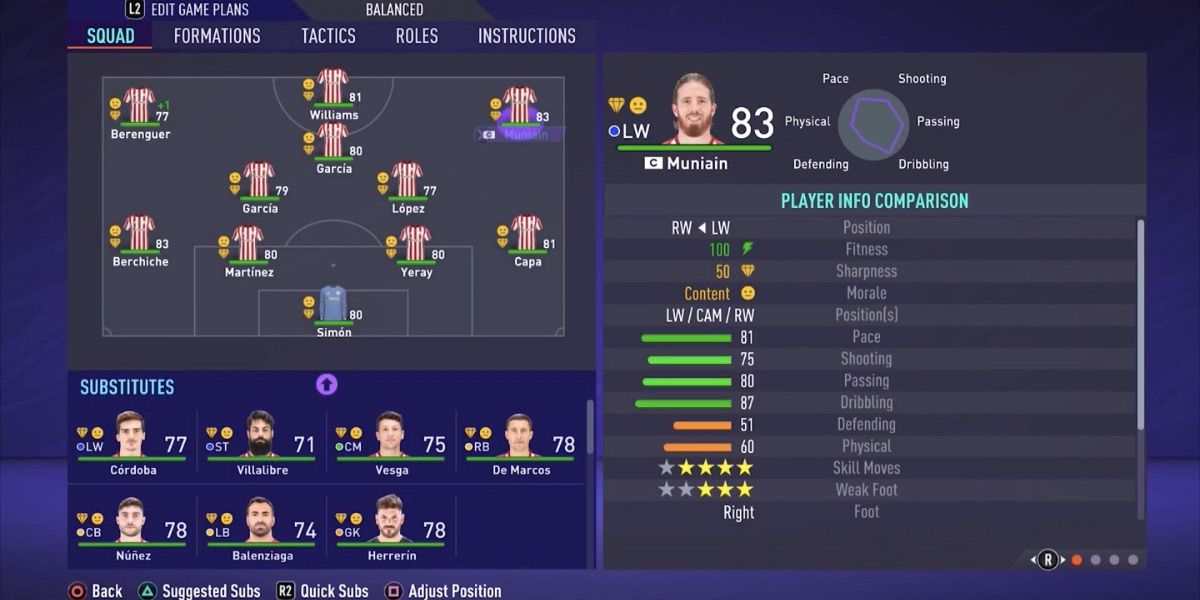 For a classic Career Mode challenge, the team from Bilbao, Athletic Club, offer a genuine twist on how managing teams usually works in this fantastic sports game franchise. Despite EA allowing any and all transfers to them in-game, Athletic famously operates a strict Basque-only player policy (meaning only footballers born or trained in Basque regions can play for the team).
Following this rule, the newly implemented youth player training system should be exploited to create a golden age for the club, whilst adhering to the actual rules the club implements. Athletic is an essential pick for long-time fans, if the task of buying up new players is too simple.
Lille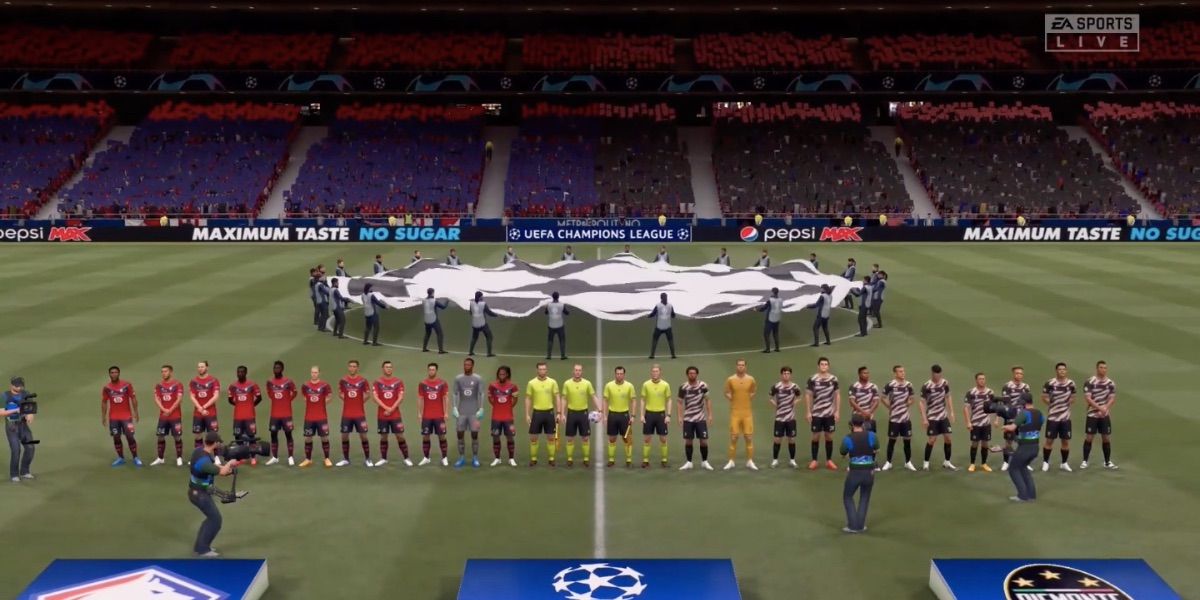 Heading to France's Ligue 1, Paris Saint-Germain is clearly the club to beat when it comes to the ratio of resources and talented players on their roster. Foregoing usual choices Lyon and Marseille, Lille offers the chance to become everything PSG has recently shied away from, as bringing through young players and selling them to huge profits is required to keep pace.
The team is exciting and has a host of different nationalities, so by using the scouting system, managers will become the new dominant force in French football whilst keeping the board happy. Use Lille as a conveyor belt of new talent and the bank will never have to be broken for quality players.
Harrogate Town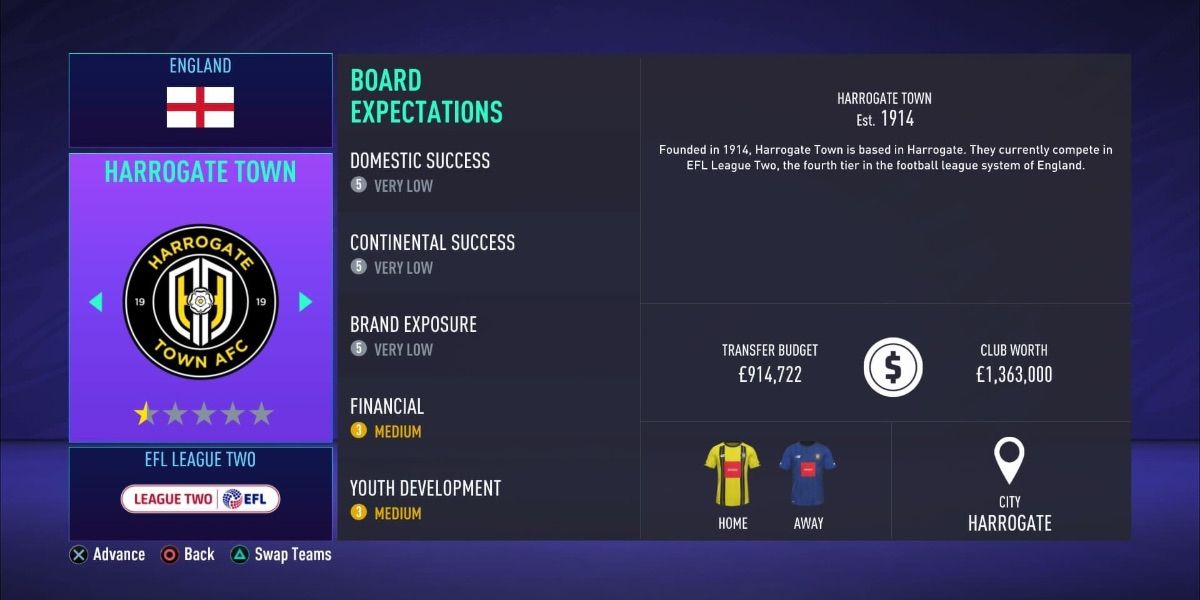 In terms of a 'Road to Glory' career offering, Harrogate Town have to be the choice for those investing any serious time into the mode this year. Never before have Harrogate been so far up the footballing pyramid, so take them all the way from League Two to the dizzying heights of the Premier League and beyond.
The Sulphurites have a lowly squad compared to the rest of League Two, but they are not far from greatness. With a small starting budget, a good eye is required to find players to make the step up and shock the world.
Nottingham Forest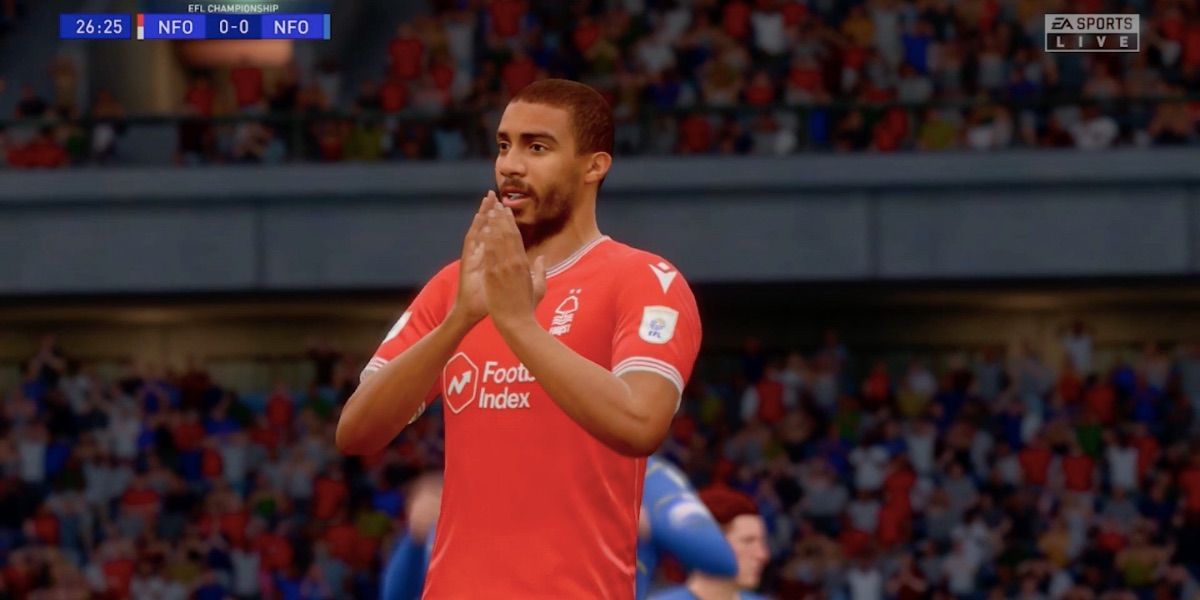 If starting in lowly League Two is too time-consuming, Nottingham Forest's seemingly eternal wait to return to England's top-flight can be ended by a ruthless manager willing to sell the bloated, aging squad Forest has accumulated in the quest to get back to the Premier League.
The skeleton of a promising team is here, though, with some Championship stalwarts such as Lewis Grabban mixed with younger, hungrier players from the academy. With healthy resources for a lower league side, taking charge and returning to the promised land will be easy with Forest in this tremendously successful title.
Philadelphia Union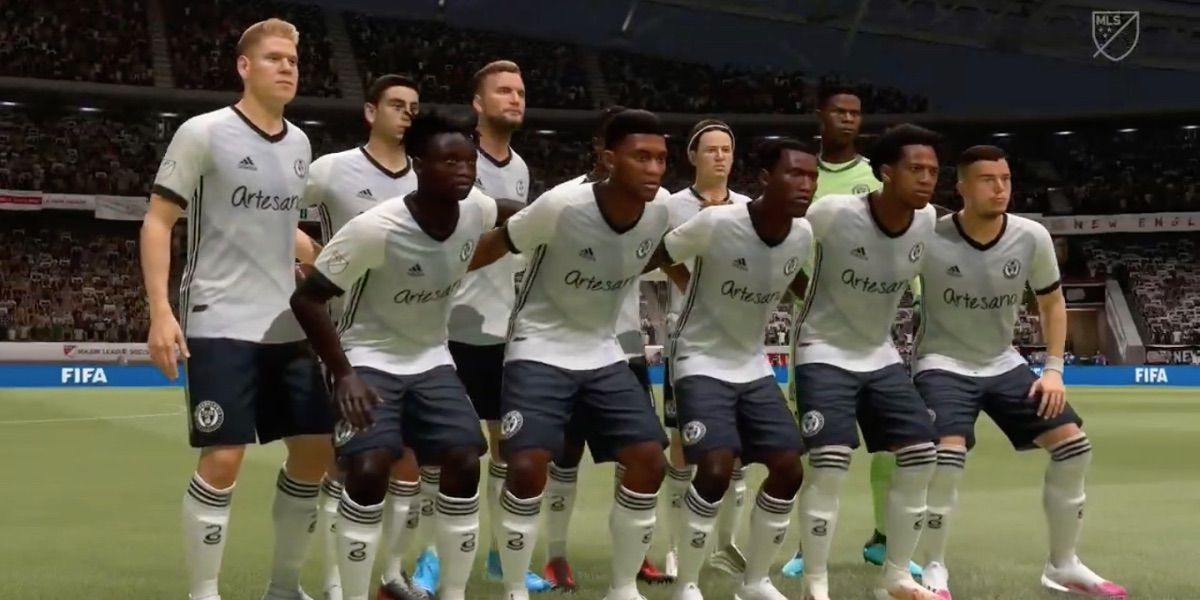 Crossing the Atlantic, recent Supporters Shield winners Philadephia Union has the basis of an encouragingly youthful team. Compared to MLS giants LA Galaxy (once home to British FIFA/soccer legend David Beckham) or the Seattle Sounders, Union feels like an underdog, with underrated players mixed in with some budding talents.
To go up against the best in the Eastern Conference, smart recruitment is required, whilst a change of formation cannot be overlooked. Molding the team around the creative Brenden Aaronson, the gigantic Jack Elliot and USMNT veteran Alejandro Bedoya should be used as a bedrock for defensive and midfield strength, whilst the rest of the team can be slowly crafted into one of the United States' best.
Sporting CP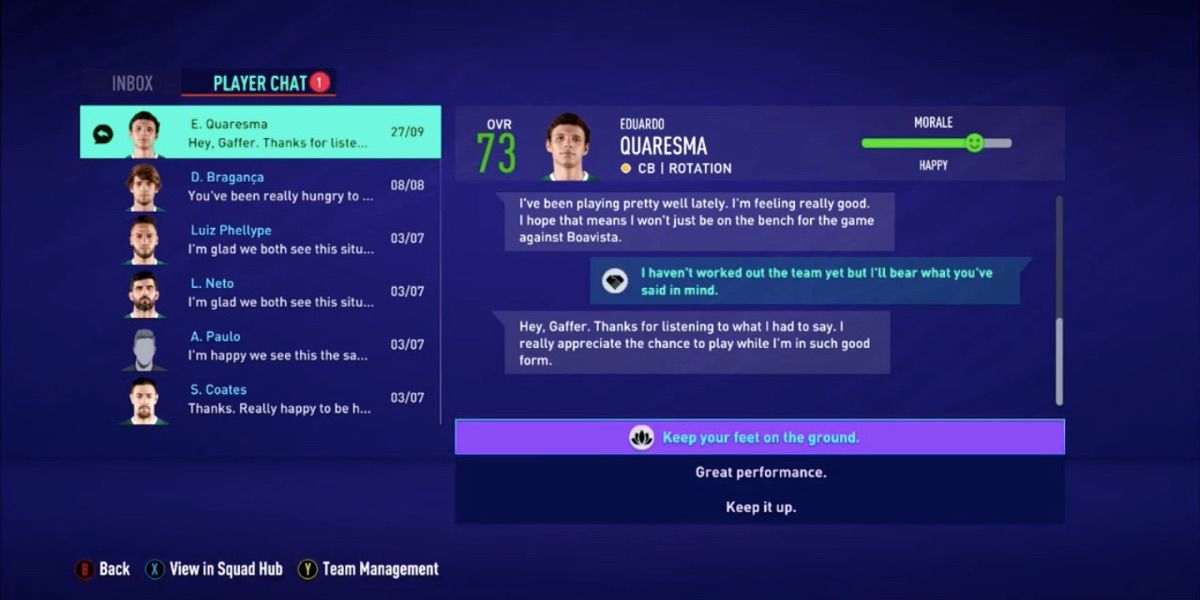 The trio of Porto, Benfica, and Sporting on Portugal's Primeira Liga has lasted for decades, but the academy that produced Luís Figo and Cristiano Ronaldo (and more recently Bruno Fernandes) has not won the title for eighteen years.
Rectifying that is not as simple as it was in previous FIFA titles, when young talents could make taking first place a breeze. Change of older personnel is essential in-game, but as Sporting continue producing the occasional world-beater in reality, buying an expensive (preferably Portuguese) youth scout is imperative. This will allow for a constant stream of younger members into the squad, as bigger fish in Europe decide to sniff around the more established stars.
Aberdeen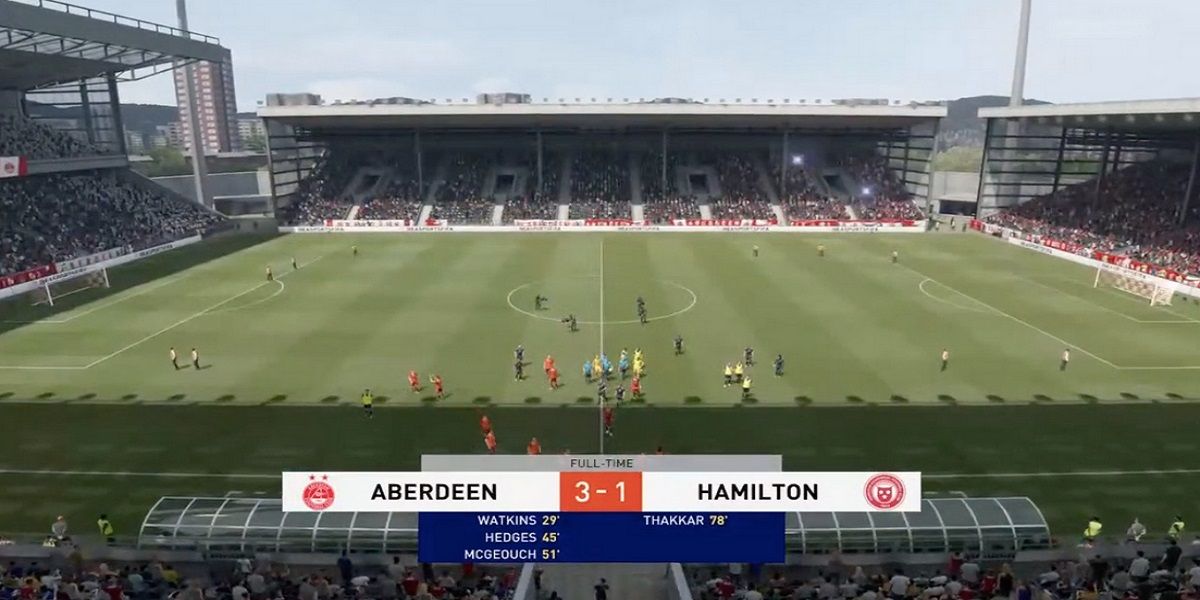 Emulate legendary Manchester United manager Alex Ferguson's career path by taking charge of Aberdeen in the Scottish Premiership. Break the duopoly of Celtic and Rangers and deliver domestic and European success by building around his talented midfield namesake, Lewis Ferguson, and conquering the rest with bargain buys.
Eventually, with steady improvement and increasingly impressive results, it won't be the players that other clubs are after: it will be the manager themselves.
NEXT: 10 Most Overpowered Players in FIFA History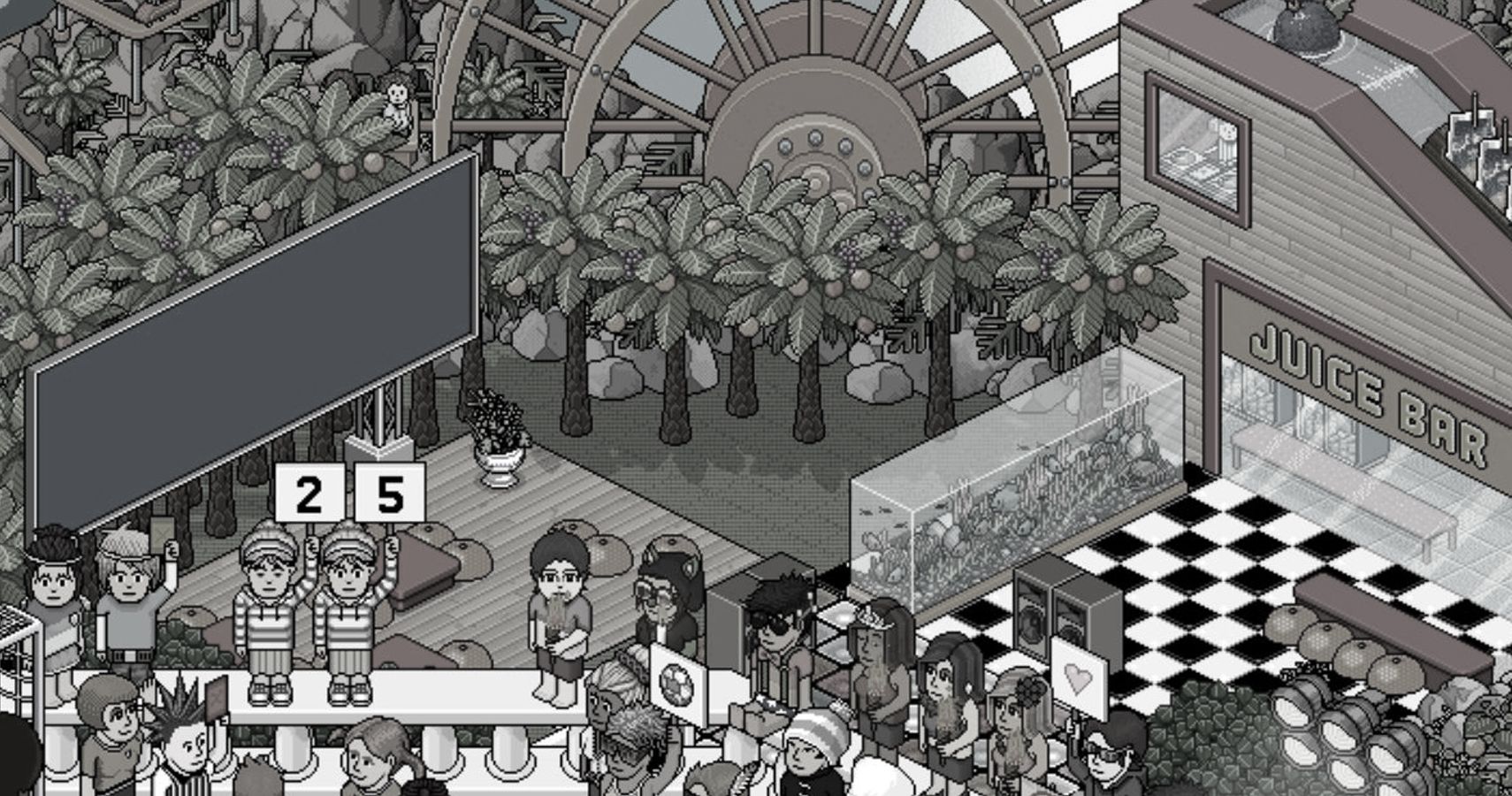 List Writer for The Gamer
Source: Read Full Article