We're halfway through a calendar that was practically studded with hotly-anticipated games from the outset — the likes of Resident Evil Village, Mass Effect's long-awaited Legendary Edition, and even Josef "I Love The Oscars" Fares' It Takes Two have all splashed down to their respective degrees of acclaim. But what's left to look forward to?
Quite a bit, actually. Now that the dust has settled from the bombast of E3's all-digital bash for 2021, you might imagine that we've got a few opinions on a few things, and we take a great deal of pleasure in imagining how shocked you might be to learn that you were absolutely correct. Here's what TheGamer staff is hyped about when it comes to the releases still slated for release over the rest of the year.
The Legend Of Zelda: Skyward Sword HD (July 16, 2021)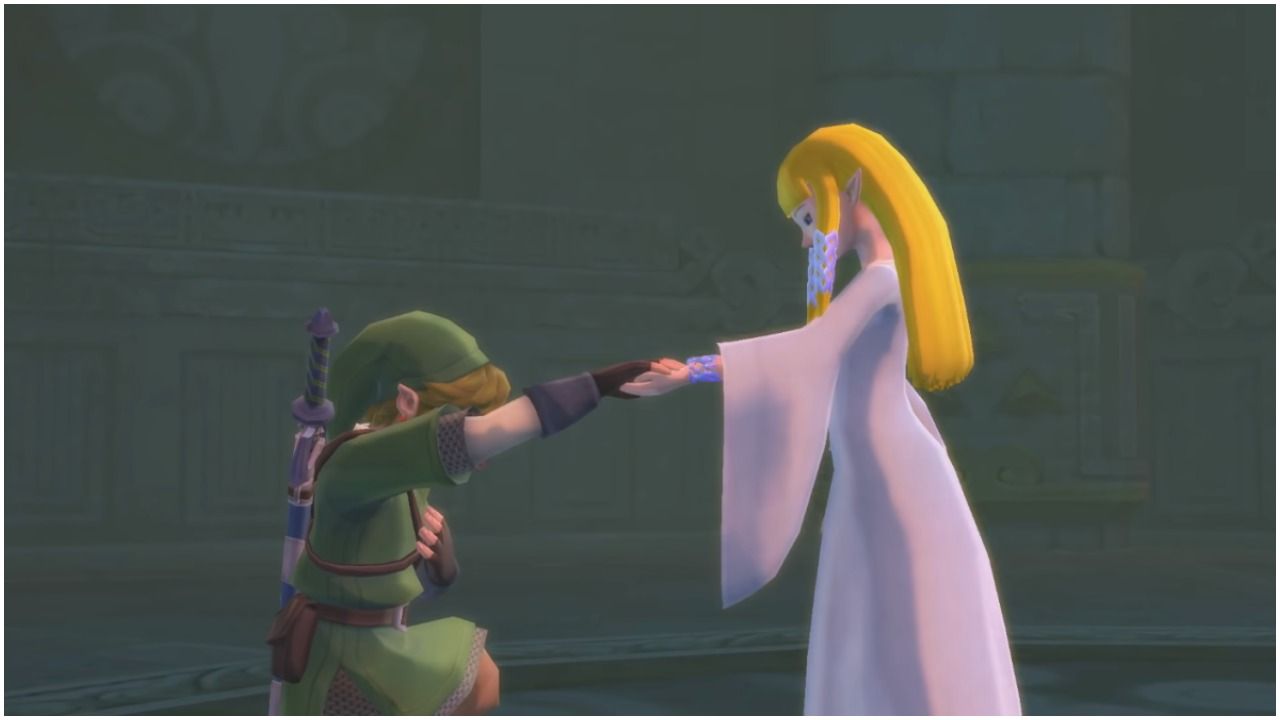 By Michael Christopher
When Skyward Sword originally released, fan opinion was split. Many loved this new adventure, released to celebrate the 25th anniversary of the series. Others found the game too linear and the controls awkward (and let's not get started on Fi).
Whatever your opinion, it can't be denied that this is one of the greatest jewels in the LoZ crown. Skyward Sword is a grand adventure, completely reinvigorating the world of Hyrule with relatable characters, a touching story, and one of the most iconic gaming soundtracks of all time — made with a full symphony orchestra.
Some are annoyed that Nintendo is charging full price for this HD remake, but I'd argueskyw it's worth every penny. Skyward Sword is an emotional and grandiose game, filled with everything that makes Zelda great. With massive bosses, fantastic puzzles, and near-perfect dungeon design, Skyward Sword is truly one of the best, and it'll only be better in full HD.
The Legend of Zelda: Skyward Sword HD will release for the Nintendo Switch.
Back 4 Blood (October 12, 2021)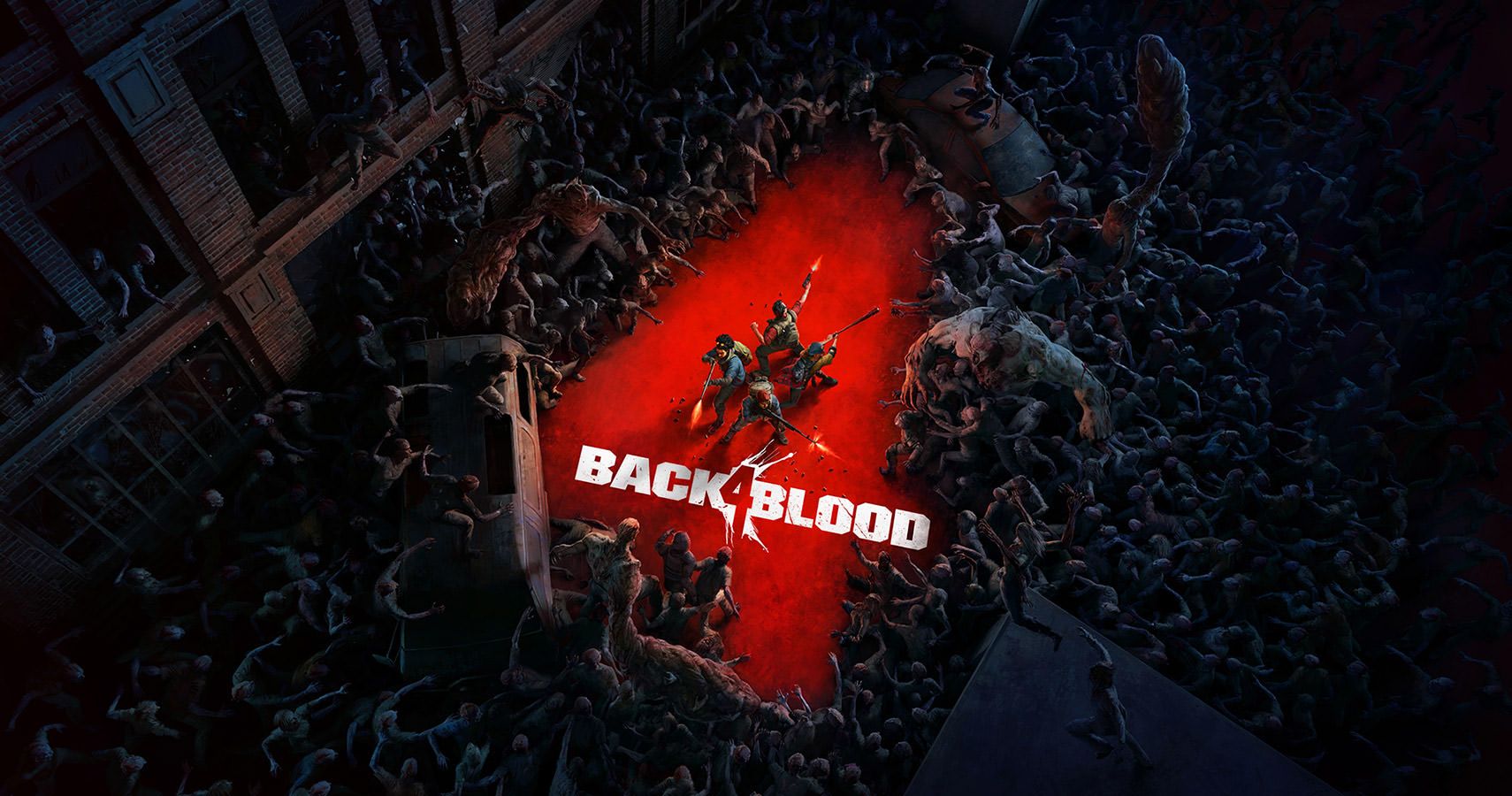 By Jon Bitner
After sinking hundreds of hours into Left 4 Dead, I'm more than ready to do the same when Back 4 Blood launches later this year. Sure, it's got a different name – but let's be honest, this is pretty much the closest we'll ever get to Left 4 Dead 3.
If you aren't already sold on Back 4 Blood, you should check out its recent E3 gameplay trailer, which gave us a closer look at the fast-paced game in action. Jumping into the shoes of a Cleaner looks like your standard zombie-slaying fun, but it's the Ridden that most excite me for October. With plenty of new abilities – and some returning favorites from the Left 4 Dead series – planning how to best tear apart the Cleaners looks to provide some of the most unique gameplay of 2021.
Boasting a cooperative story, competitive multiplayer, and loads of replayability, I've got a feeling Back 4 Blood is going to consume the majority of my time on Xbox Series S this holiday season. Oh, and did I mention it'll be included in Xbox Game Pass?
Back 4 Blood releases for Xbox One, Xbox Series X|S, PS4, PS5, and PC.
Goodbye Volcano High (TBA 2021)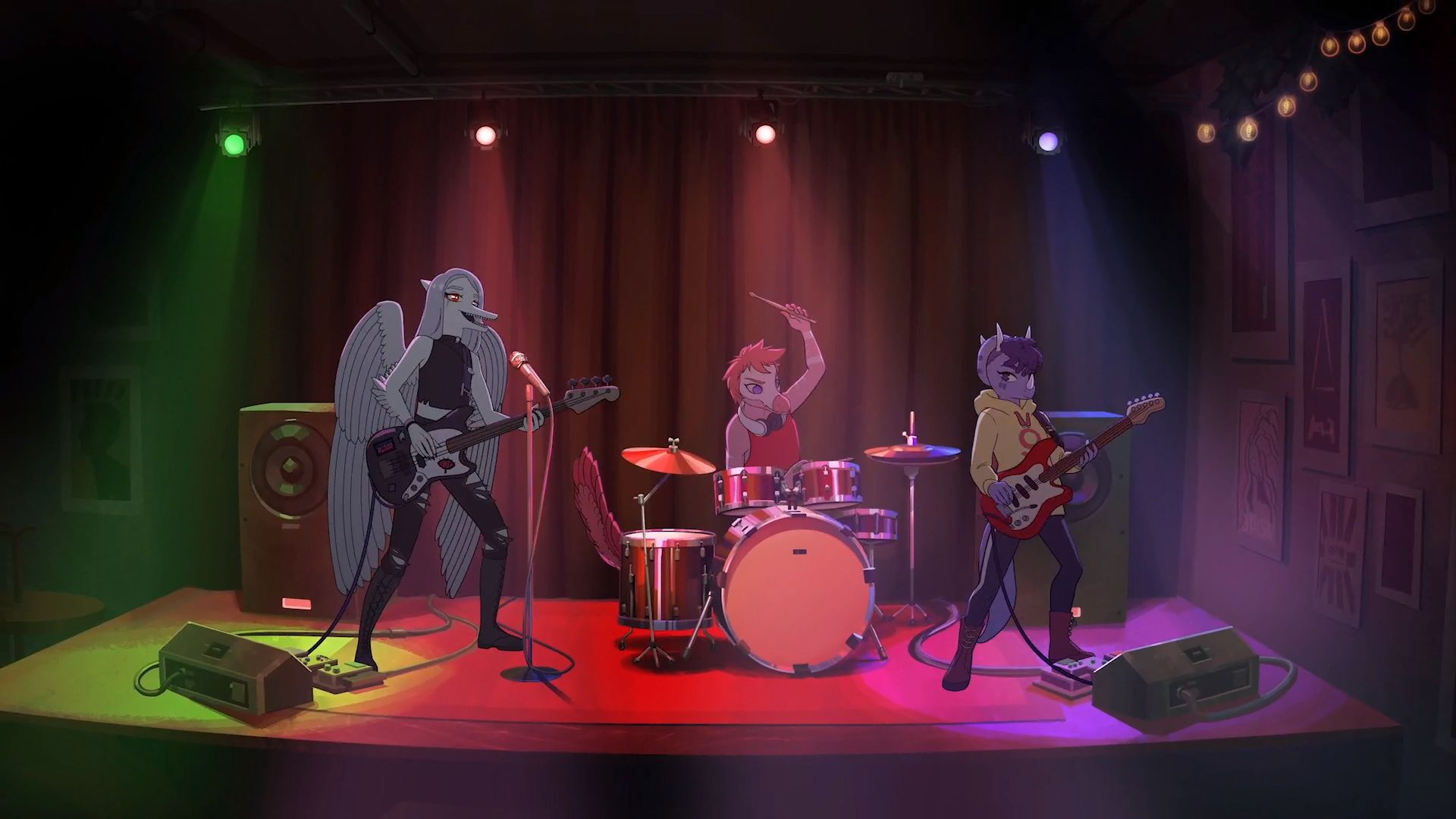 By Stacey Henley
What if Life is Strange was somehow even gayer and was all about dinosaurs? Those are the hard-hitting questions Goodbye Volcano High is seeking to answer. Goodbye Volcano High stars Fang, the non-binary bass player in their high school band as they deal with sexuality, adolescence, and the endings and beginnings that come with leaving their school days behind them.
The game is hand drawn and looks gorgeous, full of philosophical questions and easy breezy minigames in equal measure. It looks like someone reimagined Lady Bird or The Edge of Seventeen as Jurassic Park sequels, all with a Tegan & Sara soundtrack. It's not going to be biggest hit of the year, but it might pack the hardest emotional gut punch.
Goodbye Volcano High releases for PS4, PS5, and PC.
Battlefield 2042 (October 22, 2021)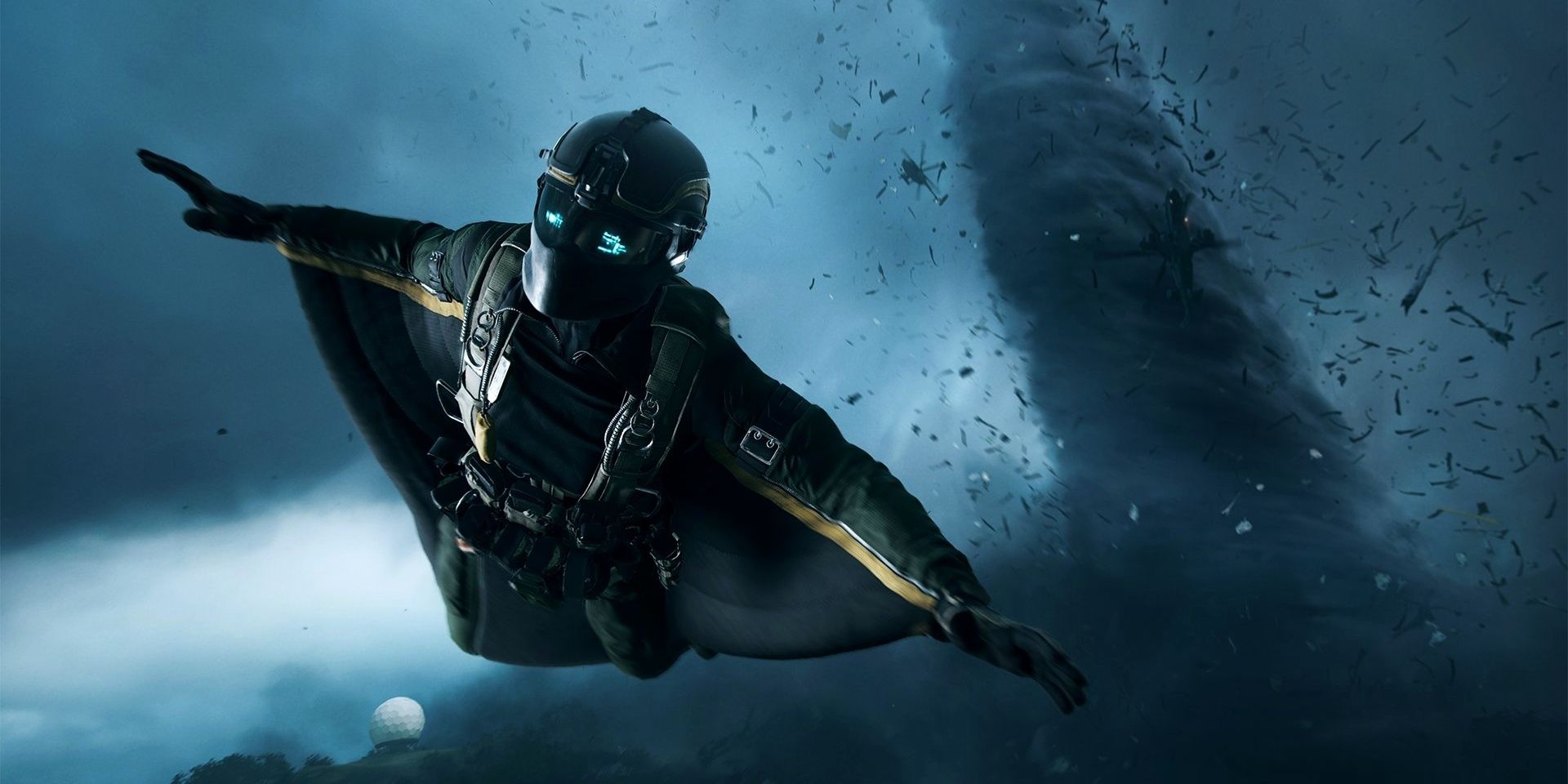 By Charles Burgar
Battlefield is at its peak when players can utilize the game's gadgets, vehicles, and physics to create some truly incredible plays. How many FPS titles let you:
Collapse a building onto an enemy?
Use a Repair Tool to eliminate unsuspecting players?
Turn an ATV into a missile on wheels by using C4?
Jump out of a jet to RPG an enemy fighter on your tail? (That's not hyperbole. It's called a RendeZook).
I can't think of many FPS titles outside of the Battlefield franchise that allow players to get that creative.
Battlefield 2042 aims to bring those creative elements to the forefront. Players can now call in vehicles near their location mid-life. Dynamic weather allows tornados to spawn mid-game, making certain sections of the map inhospitable for rooftop campers and the toughest of vehicles. The Specialist system, while controversial, allows DICE to experiment with more open-ended loadouts by removing weapon class restrictions and certain gadget restrictions. And the Plus attachment system allows players to adapt to the more chaotic and varied sandbox that 2042 is shaping up to provide.
When you combine all of these elements with massive maps and 64v64 player battles, the potential for mayhem and player creativity has never been higher. This game is a love letter to all Battlefield fans, new and old.
Battlefield 2042 will release for Xbox One, PlayStation 4, Xbox Series X|S, PlayStation 5, and PC.
Sable (September 23, 2021)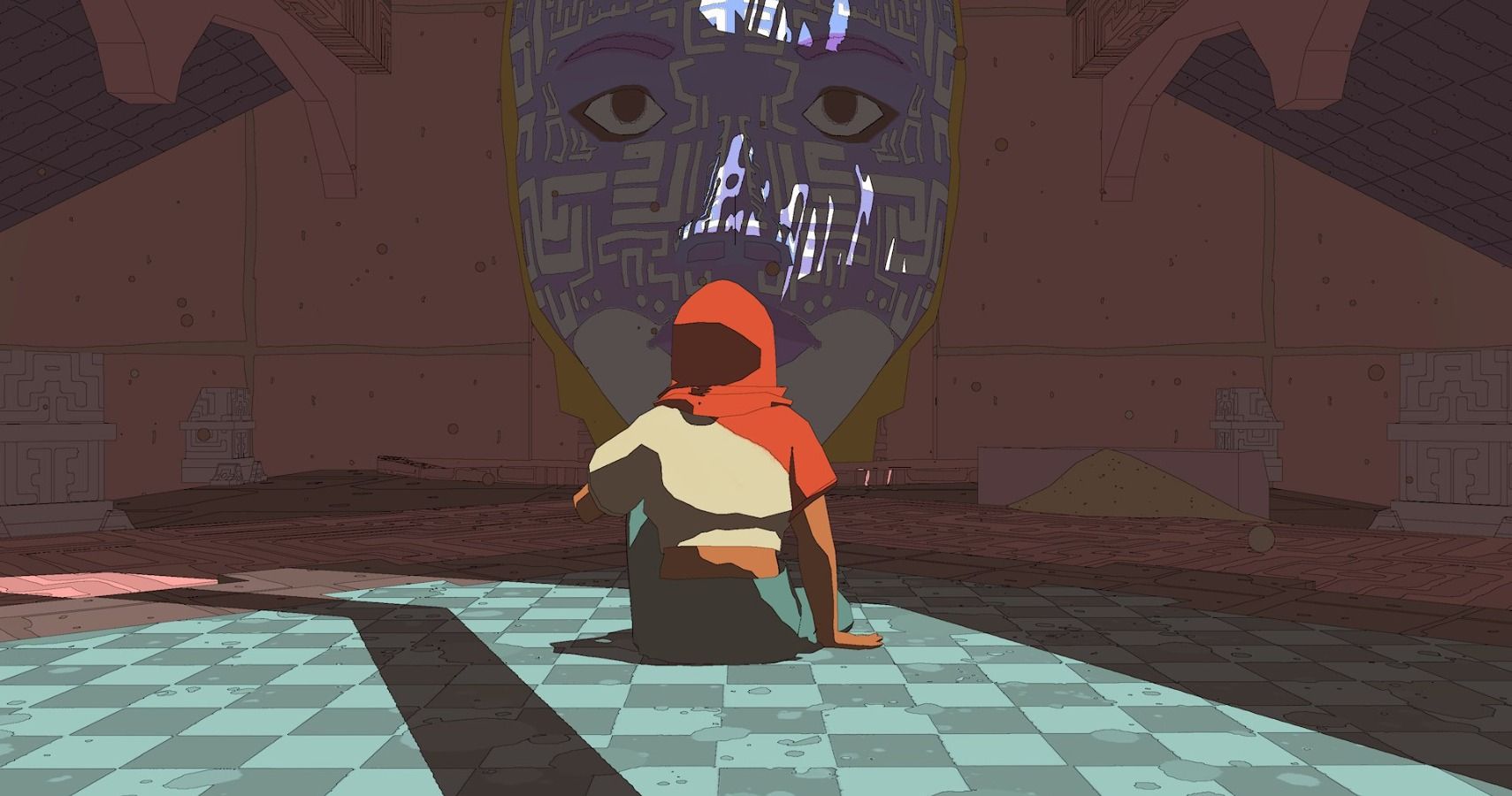 By Cian Maher
Here, just read my Sable demo impressions and you'll know exactly what I'm on about, alright? GOTY, no competition. Thanks.
Sable releases for PS4, Xbox One, Xbox Series X|S, and PC.
 Final Fantasy 14: Endwalker (November 23, 2021)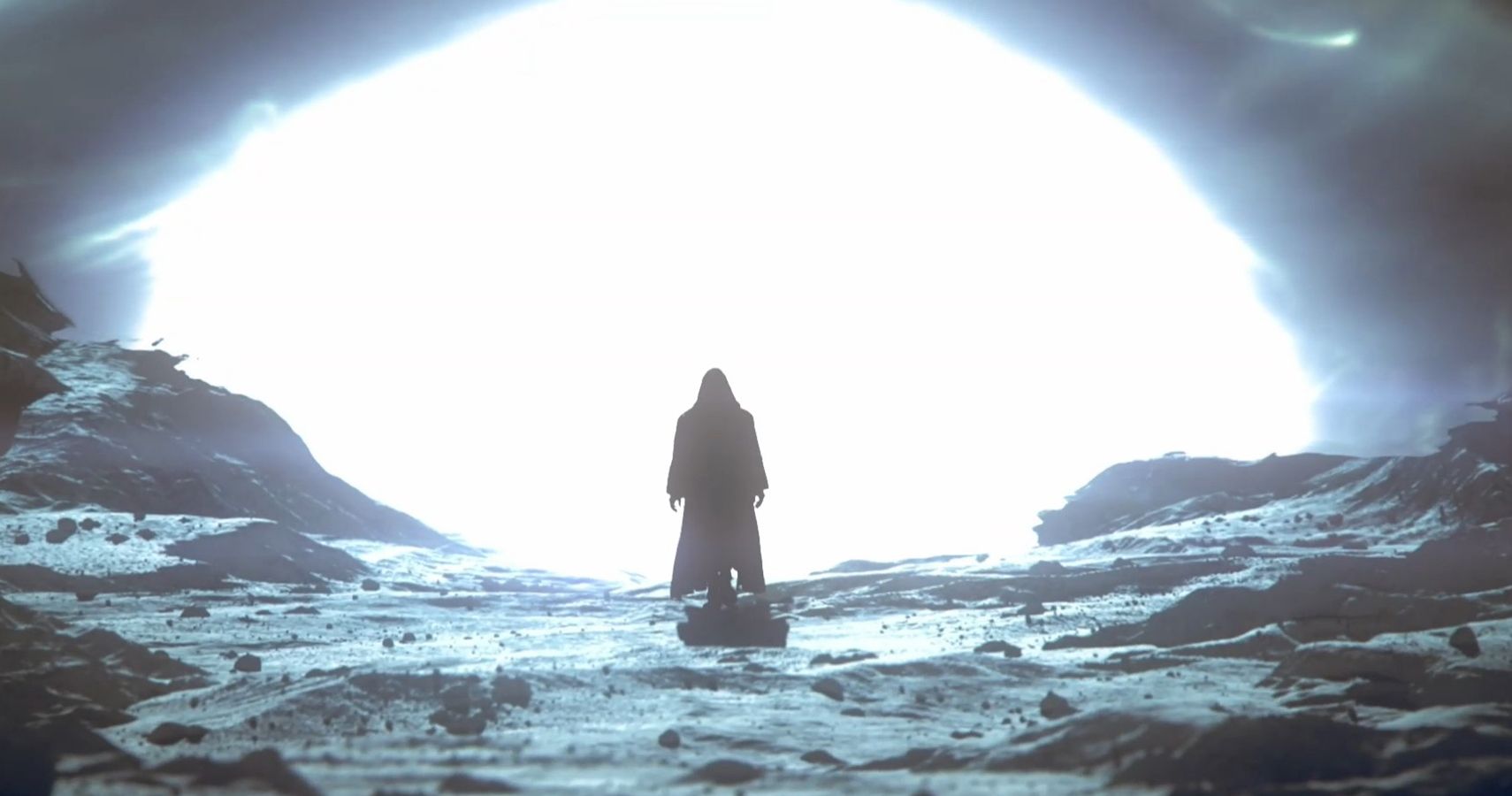 By Andrea Shearon
While every Final Fantasy 14 expansion is an affair to look forward to, Endwalker may very well be its most anticipated. The MMO's nearly ten-year story arc that narrates the clash between gods Hydaelyn and Zodiark will come to a close in version 6.0, before setting the stage for Final Fantasy 14 to begin a new tale. Since its reveal in early 2021, Yoshida and his team at Square Enix have teased an expansion full of nostalgia, as the game seems to pull heavily from Final Fantasy 4 themes.
Since its critical acclaim with the Shadowbringers expansion in 2019, Final Fantasy 14 has risen to cultural stardom, attracting fans of the JRPG series and more serious MMO players alike. Even if MMOs aren't your cup of tea, Final Fantasy 14's Endwalker expansion will surely delight those more accustomed to playing single-player RPGs.
You can play Endwalker a few days earlier on November 19 if you preorder the expansion. Endwalker requires a subscription and Final Fantasy 14's other expansions. It's available on PC, PS4, and PS5.
Pokemon Brilliant Diamond And Shining Pearl (November 19, 2021)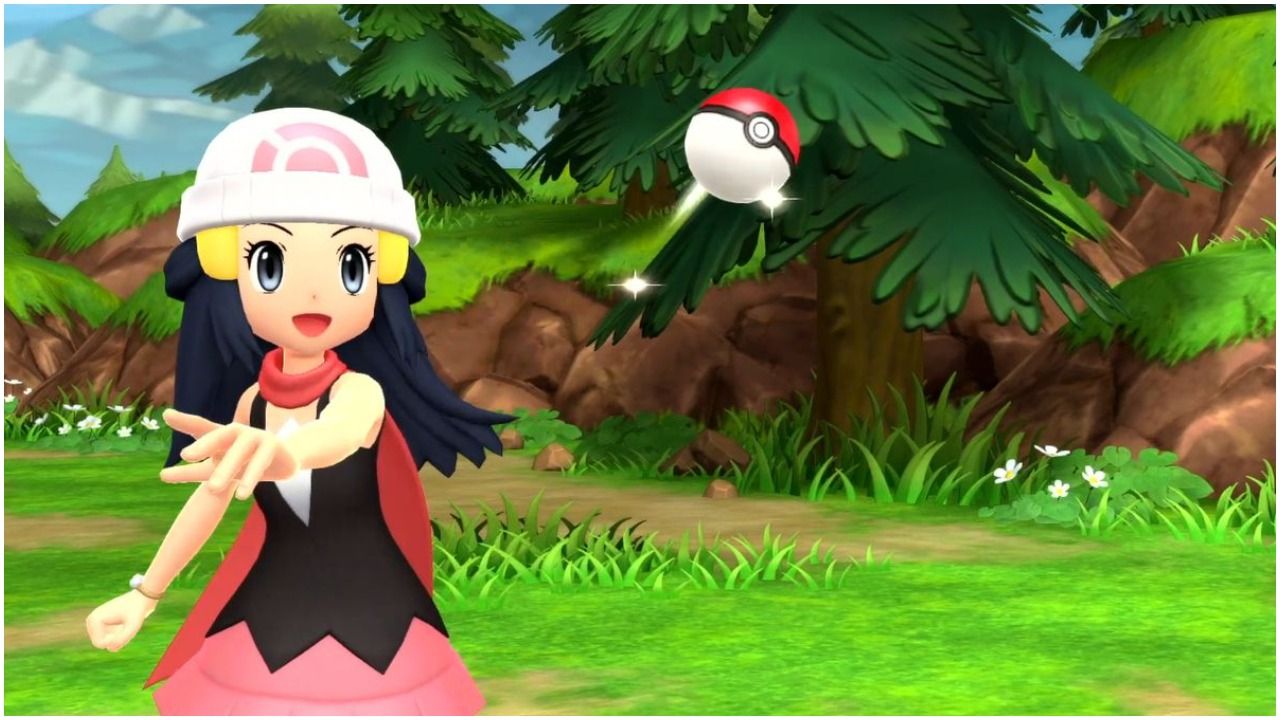 By Michael Christopher
At long last, the Sinnoh remakes have been confirmed. Many Pokemon fans took their first steps in Sinnoh, selecting Turtwig, Chimchar, or Piplup as their first partner. Even if you started your adventure in another region, you can't deny just how magical the world of Sinnoh was, expanding upon the existing lore and establishing a region brimming with life, legend, and culture.
Though these remakes have been fraught with controversy over the art style, they're sure to be just as incredible as their predecessors. From the immense world-building to the greatest League Champion of all time to the iconic Underground system, Diamond & Pearl were at the peak of the Pokemon series. Brilliant Diamond & Shining Pearl will only improve upon the legacy of the original Sinnoh titles.
Pokemon Brilliant Diamond and Pokemon Shining Pearl release for the Nintendo Switch.
12 Minutes (August 19, 2021)
By Raphael Bennett
12 minutes puts you in a looping cycle that repeats, you guessed it, every twelve minutes. Unlike Groundhog Day, which jaunts right past Bill Murray's existential crisis, 12 Minutes puts the audience smack dab in the middle of a nightmare scenario with a climactic ending — that you need to stop at all costs.
The conceit of most escape rooms is that you have 30-60 minutes to solve a string of puzzles, or you lose. The stakes are typically pretty low. But by layering a gripping thriller motif on top of it, 12 Minutes seems poised to occupy a unique space in the classic genre.
And yes, it needs to be said that the cast is star-studded, including Willem Dafoe, Daisy Ridley, and James McAvoy.
12 Minutes releases for Xbox One, Xbox Series X|S, and PC.
Lost Judgment (September 21, 2021)
By Meg Pelliccio
Lost Judgment is set to offer an even darker story than its predecessor while still retaining its lovable quirky moments. The new School Stories optional content seems like a good bet for some comedic scenes as it sees Tak going undercover at a high school (cue the "Hello, fellow kids" meme). Additionally, Ryu Ga Gotoku Studios has promised that the case-solving gameplay aspects, which were criticized in the original, have "received an upgrade" for the sequel.
There's so much to be excited about when it comes to Lost Judgment; another dark and gripping tale, the return of the original cast of characters, new minigames, and we know that the combat will remain the same, instead of changing to the turn-based format that Yakuza: Like a Dragon adopted. In fact, the fast-paced action combat will receive a brand-new fighting style — Snake. Not to mention, we can always live in the hope that this time around, we might see a particular eye-patch-wearing Yakuza fan-favorite make a cameo appearance.
Lost Judgment is releasing for PS4, PS5, Xbox One, and Xbox Series X|S.
Psychonauts 2 (August 25, 2021)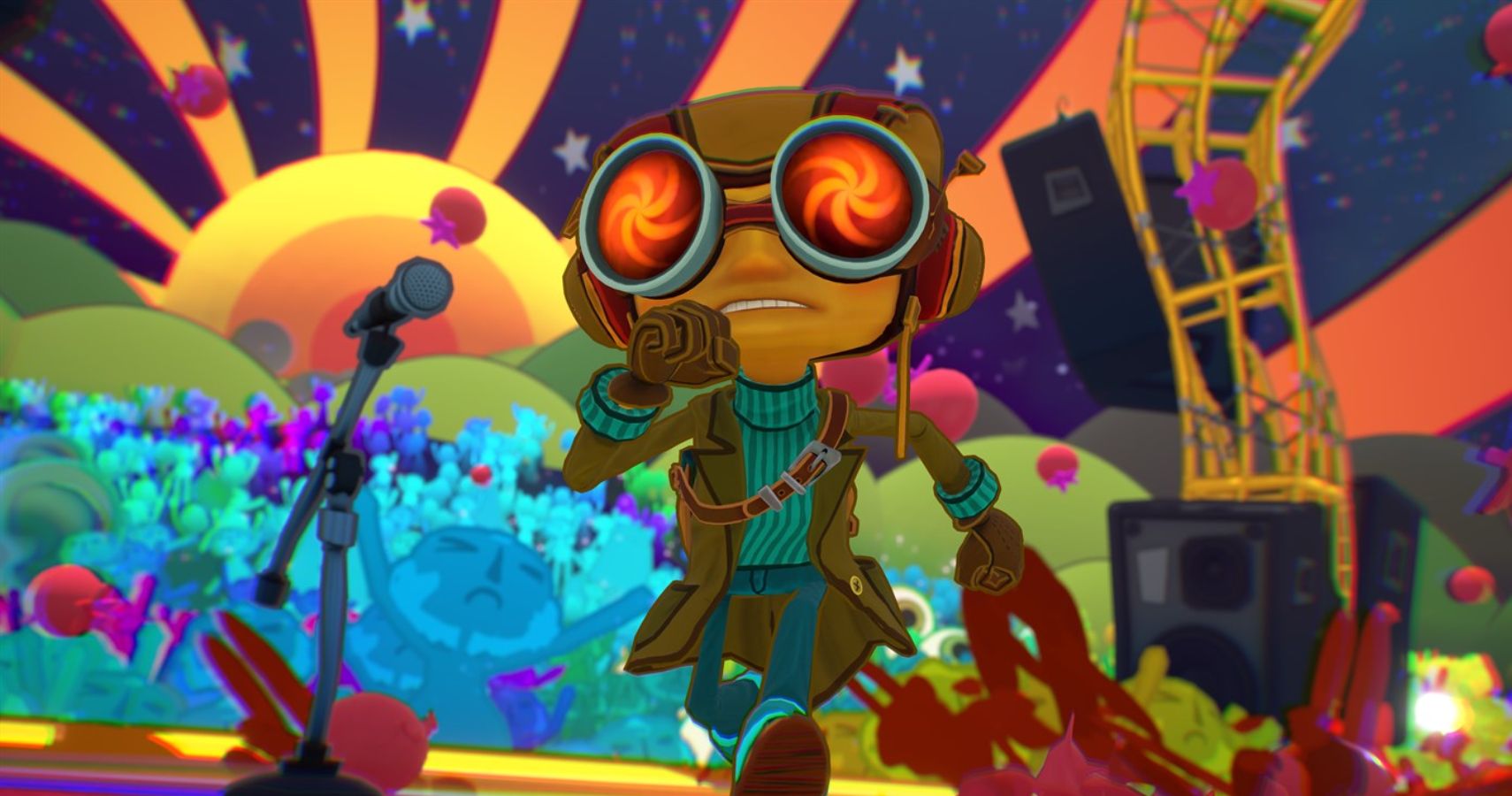 By George Foster
There are a few times in gaming when you get the exact thing you've been wanting for years, no matter how much of a pipe dream it might have seemed. For me, that moment was seeing Psychonauts 2 getting announced, something I thought impossible considering the original game's sales. With the first game being one of my all-time favorites, I've been on the wild crowdfunded ride since day one, and in just a few months the long wait will come to a close.
Beyond just being a game I've waited more than a decade for, the more that Double Fine has shown of Psychonauts 2, the better it looks. Raz's platforming seems tighter and less floaty, with powers that have equal weight in combat and platforming. The worlds seem like they're taking their cues from the excellent Black Velvetopia levels, and really changing visual styles and content. Most importantly, it just looks like great fun, and really in the spirit of the original.
We're seeing a Double Fine that has learnt from titles like Brutal Legend and Broken Age, so I'm hoping for an even more thoughtful and mature look at psychology, mixed in with the studio's renowned humor. I just can't see Psychonauts 2 missing in any regard, and that's truly exciting for something you've waited so long for.
Psychonauts 2 releases for the Xbox One, Xbox Series X|S, PS4, and PC.
Halo Infinite (Holiday 2021)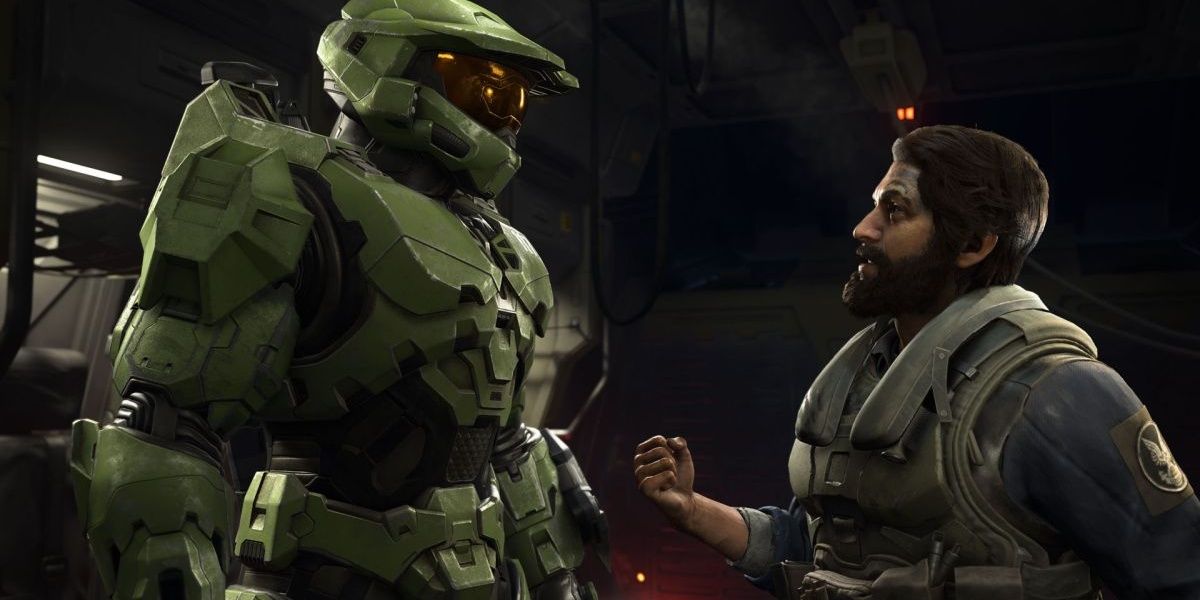 By Amanda Hurych
If you have a deep and abiding love for the Halo franchise, then the game you are most looking forward to in 2021 is clearly Halo Infinite. Set after the events of Halo 5: Guardians, Infinite is shaping up to be not only the game we want, but the game we deserve.
Halo Infinite promises a return to form for the series, with several gameplay elements hearkening back to its earlier, classic roots. However, it also seeks to innovate on the beloved formula by introducing new concepts. Master Chief's adventure will see him roam an expansive world, and he is equipped with an all-new Grappleshot, a grappling hook that allows for more vertical movement and increased reach. In addition to that, the multiplayer component of Halo Infinite will be free to play. Intrigued and excited don't even begin to cover how I feel about its upcoming release.
Halo Infinite will release for the Xbox Series X|S, Xbox One, and PC.
Warhammer 40,000: Darktide (TBA 2021)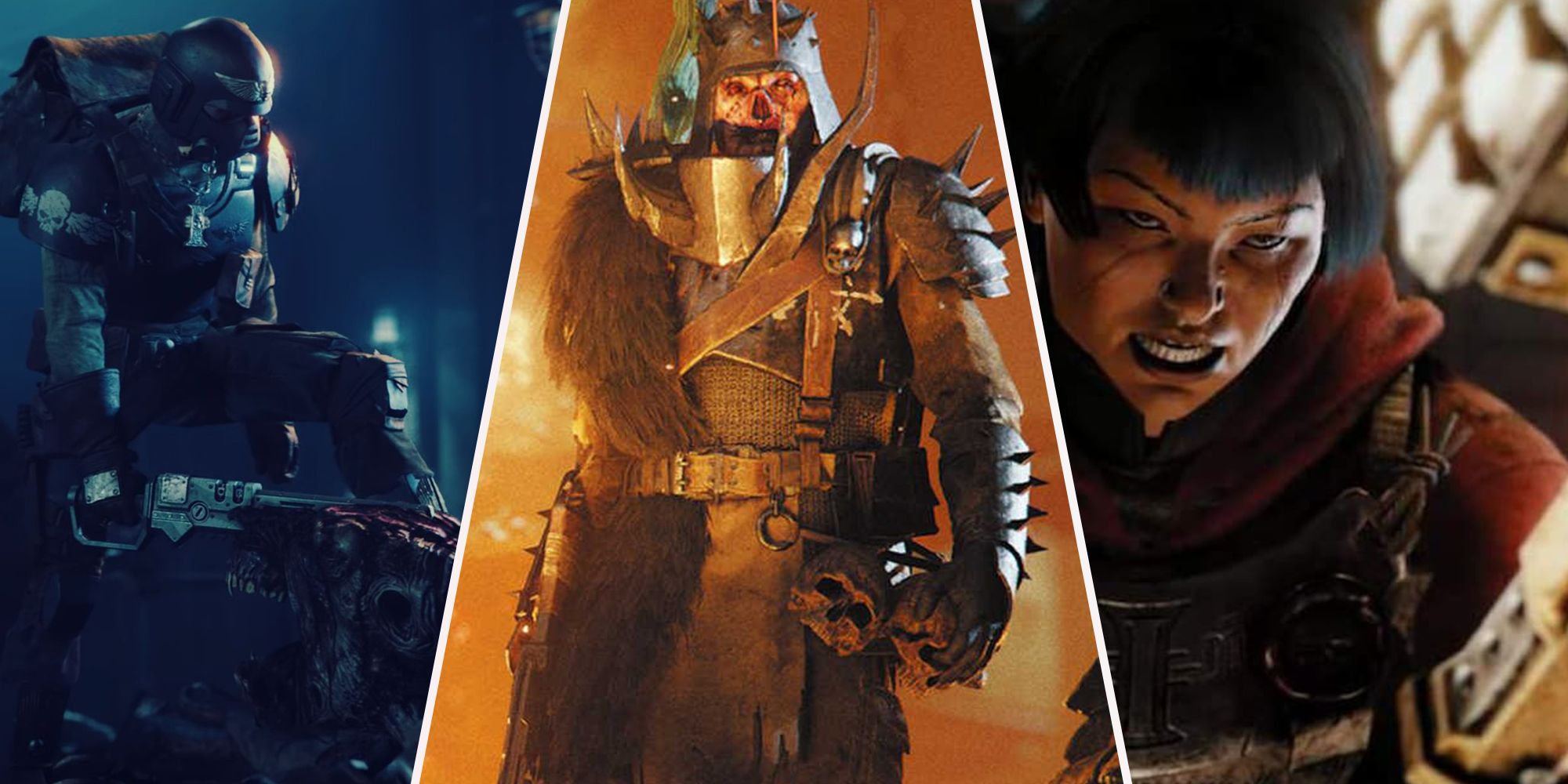 By Damien Lykins
There aren't very many good Warhammer 40k video games out there, plain and simple. There are a few good strategy titles and a middling third-person shooter that's aging poorly — that's pretty much the extent of it. But when you're talking about a universe that runs on power-armored space monks chopping up monsters from space-hell with chainsaw swords, that's a criminal offense. Full stop. That's why Darktide's got my eye.
Developer Fatshark already hit 40k's fantasy cousin with this treatment for Warhammer: End Times – Vermintide and Vermintide 2 — they're essentially a Warhammer paint job wrapped around Left 4 Dead's core gameplay loop, along with a few new bits and bobs concerning character progression and such. Simple recipe? Sure, but the result's absurdly gratifying, and there's no reason to think Darktide will turn out worse for them iterating on a winning formula with a 40k spin.
Ironically, another selling point for me is that we aren't playing as the aforementioned power-armored space monks, but the more vulnerable sorts of Imperial joes (barring that ogryn, anyway).
The thematic element of relatively plain, mortal humans set against the titanic scale of galactic horror presented in the 40k universe is something I'm a total sucker for, and they've taken on a writer with a gift for presenting that angle in Dan Abnett. Disregarding his mile-long bibliography, his work set in the 40k universe is sterling. And if he brings even a fraction of the heat he brought to the Gaunt's Ghosts novels, we're in for a narrative treat in addition to the delightful carnage.
Warhammer 40,000: Darktide will release before the year's up, exclusively for PC and Xbox Series X|S.
Jurassic World Evolution 2 (TBA 2021)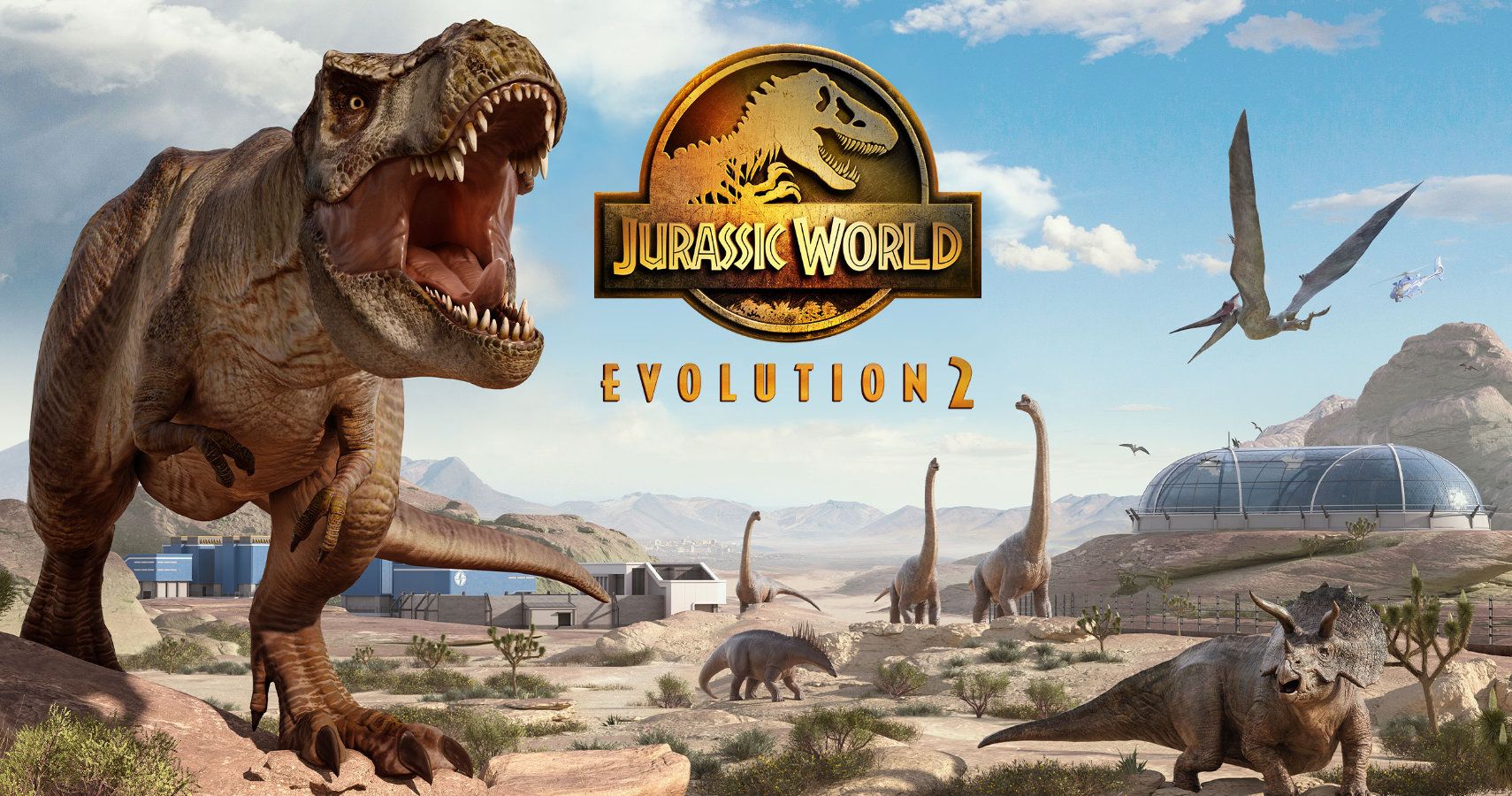 By Helen Ashcroft
Jurassic World Evolution took the storylines of the Jurassic Park franchise and combined them with Frontier's signature simulation game knowledge to produce an in-depth building simulation. The narrative-driven campaigns covered material from the original Jurassic Park trilogy as well as Jurassic World. Now the experience looks set to reach the next level with this sequel.
Information about Jurassic World Evolution 2 is still limited, but what we do know is that it features a brand new narrative campaign set after the events of Jurassic World Fallen Kingdom. As with the previous title, cast members from the movies will return to voice their respective characters, creating an experience that feels like you're becoming an important part of the process of dinosaur creation and care.
Speaking of dinosaurs there are also new species to discover, including flying and marine-based reptiles. These will be housed in parks that you'll build in brand-new environments. There's also a new Chaos Theory mode, that lets you try to change the course of events that panned out in pivotal moments in the Jurassic World franchise. All this alongside updated management and construction gameplay. Get ready to revise your dinosaur supervisor role!
Jurassic World Evolution 2 launches late 2021 for PC, PS5, Xbox Series X/S, PS4, and Xbox One.
Diablo 2 Resurrected (September 23, 2021)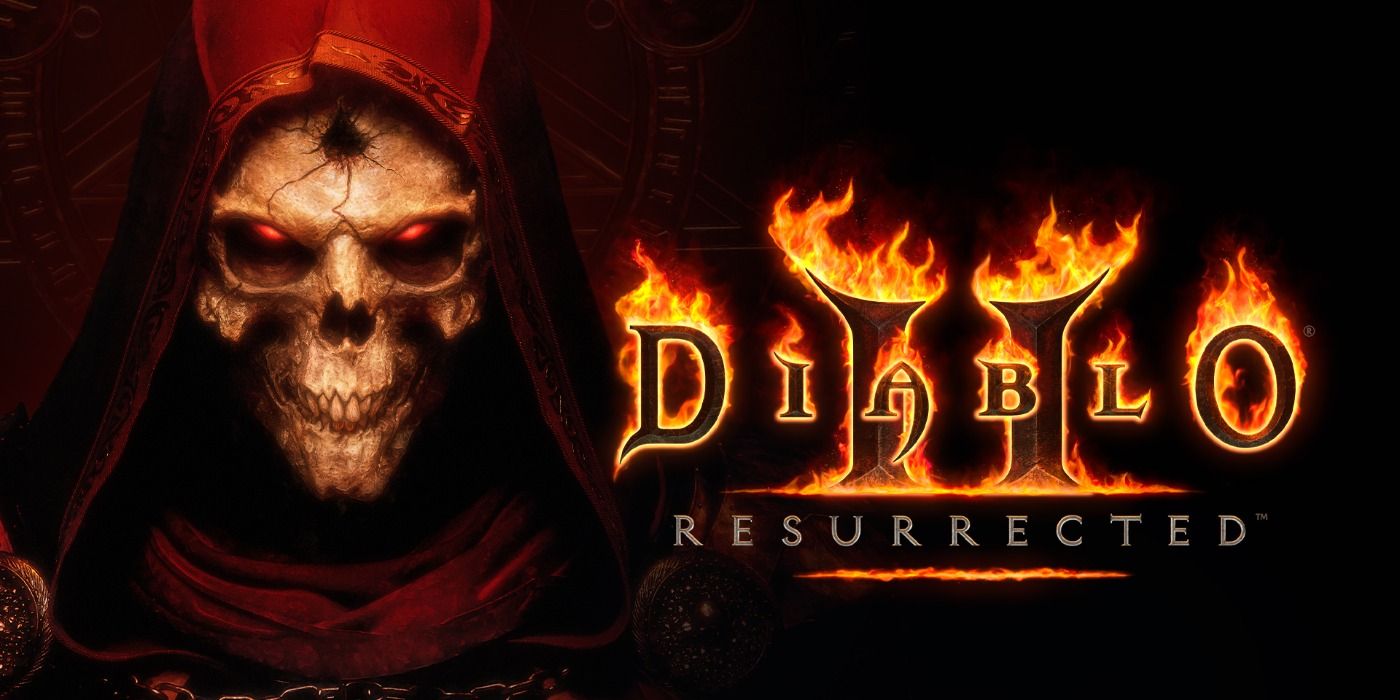 By Juliet Childers
I came into the Diablo series very late with the release of the Reaper of Souls edition of Diablo 3. I played the game with 3 good friends I met on the internet into the wee hours of many a morning and it was one of the best experiences of my life.
The gothic aesthetic instantly grabs anyone new to the franchise and the gameplay itself is casual without being boring. It represents the perfect investment to ROI ratio for your average Adult Gamer out there.
With Diablo 2 Resurrected, this means a return to those experiences for casual and hardcore fans alike. But beyond the excitement around a revamped top-down dungeon raider in one of the most storied franchises of the genre, there is the history of the game itself.
It revolutionized dungeon crawlers and birthed the movement that gave rise to incredible titles like Divinity Original Sin 2. I can't wait to see what my brother's friends and a poorly aged UI always kept just out of my reach.
Diablo 2 Resurrected releases for all available platforms.
Mario Party Superstars (October 29, 2021)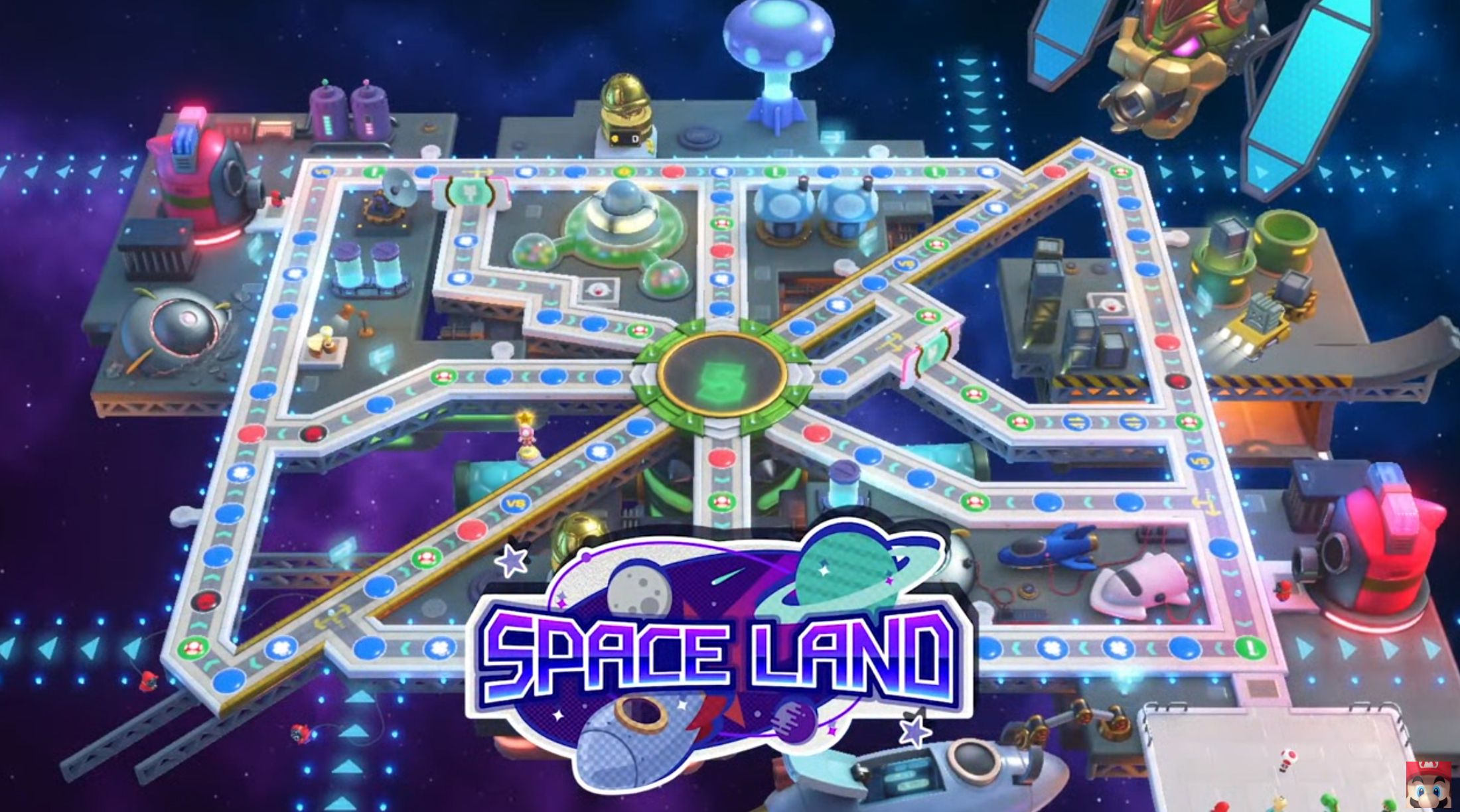 By Stephanie Minor
This is a pick based entirely on nostalgia, and I'm not ashamed. After the hundreds of hours I spent playing the original Mario Party games on the N64 during my childhood, I all but cried watching Mario Party Superstars announced during E3 this year.
While the full original games won't be coming to the Switch, Mario Party Superstars will bring us five iconic maps, including Space Land and Peach's Birthday Cake. I'm excited to play these remastered maps, but significantly more excited to play the 100 mini games that will also be included.
I'm tired of dragging out my N64 every so often, only to struggle to make my copies of Mario Party, Mario Party 2, and Mario Party 3 actually work. It had gotten to the point where I was afraid that pretty soon, none of the games would function well enough for me to play them. But thanks to Nintendo bringing us Mario Party Superstars, I can enjoy these older games with my friends easily, and for the foreseeable future.
Mario Party Superstars releases for the Nintendo Switch.
Metroid Dread (October 8, 2021)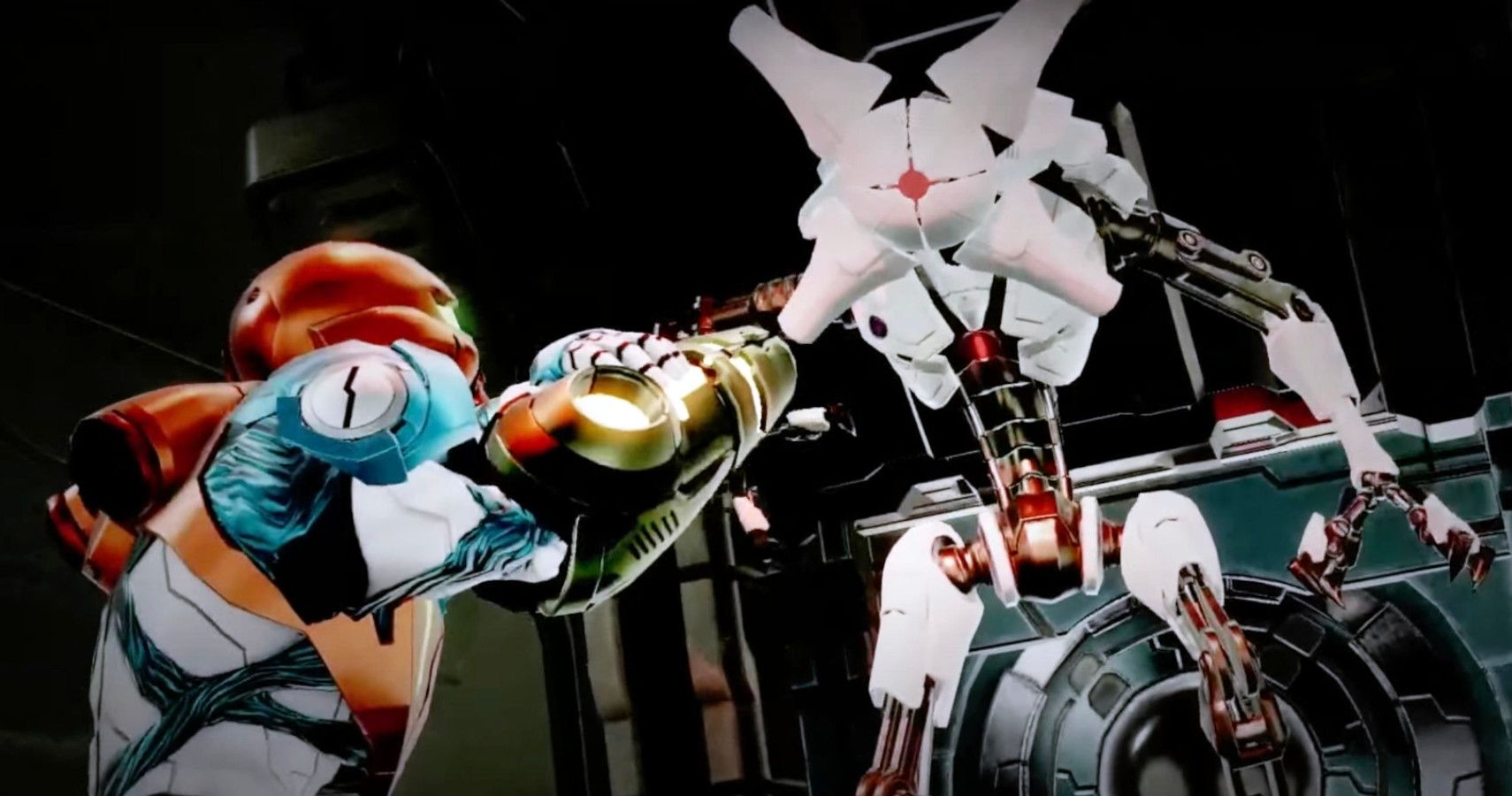 By Eric Switzer
I don't imagine Metroid Dread will be the most technically impressive, the most visually stunning, or the most memorable game of 2021, but I already know it will be my favorite. It's often quite frustrating to be a diehard fan of a dormant franchise. We wait year after year for some kind of update, but all we ever get is disappointment. Metroid Dread is the answer to a 19-year-old prayer, and I can not wait to see what MercurySteam does with an original Metroid game.
Samus Returns did a lot to modernize the series, and Metroid Dread is clearly a very mobility-focused version. Samus' new slide and dash-counter abilities give her the momentum and kinetic energy that we'd expect from something like Ori or Dead Cells, but it looks like a perfect fit for Metroid too. I don't know if 2D Metroid is back from the dead or just taking a victory lap, but either way, I'm so excited for a new adventure with Nintendo's coolest hero.
Metroid Dread releases for the Nintendo Switch.
Source: Read Full Article