When Nintendo first ventured into the world of motion controls with the Nintendo Wii in 2006, they had the perfect killer app to go with it. That game was of course Wii Sports, a pack-in title that helped propel the console to sales of more than 101 million units.
Flash forward to 2022 and the Nintendo Switch has managed to eclipse those sales with just five years on the market. And now that Nintendo Switch Sports is here, many are wondering if it could help push Switch sales even further. The novelty might be long gone though because the Switch already has a healthy number of similar sports and party games for families to choose from, several of which are highlighted below.
5

1-2-Switch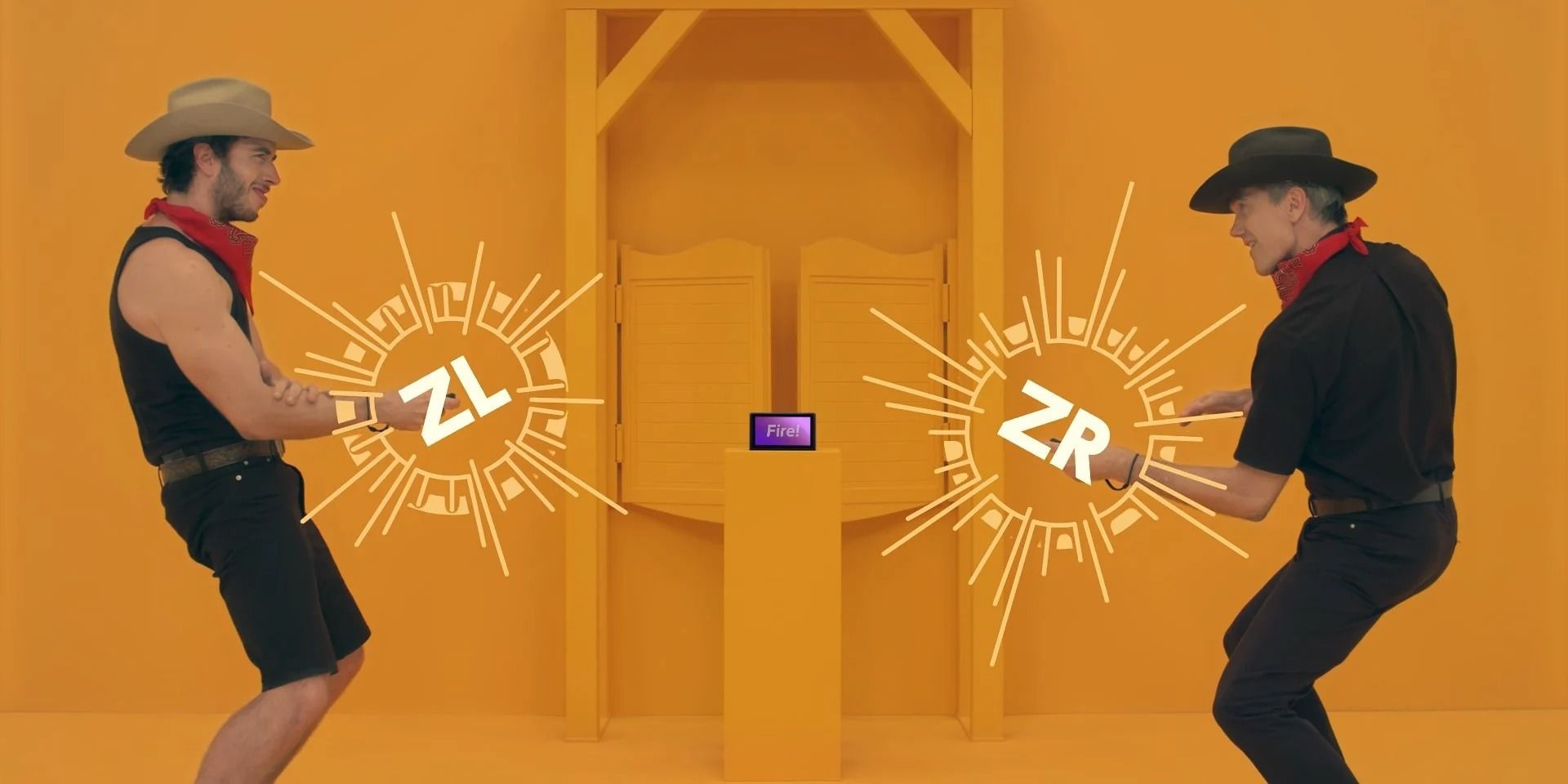 1-2-Switch was one of a handful of games that had launched alongside the Nintendo Switch in March of 2017. It comprised a total of 28 minigames where one or more players competed against one another solely through the use of gestures performed via motion controls.
From the first time the game was shown off to the public, it was clear that it had a singular purpose: to serve as a showcase for the motion controls and haptic feedback features of the joy-cons on the Nintendo Switch. This no doubt contributed to it receiving middling reviews from critics and being viewed as more of a tech demo than a bonafide title for the system. But none of that was enough to prevent it from going on to sell more than three million copies.
4

Mario Tennis Aces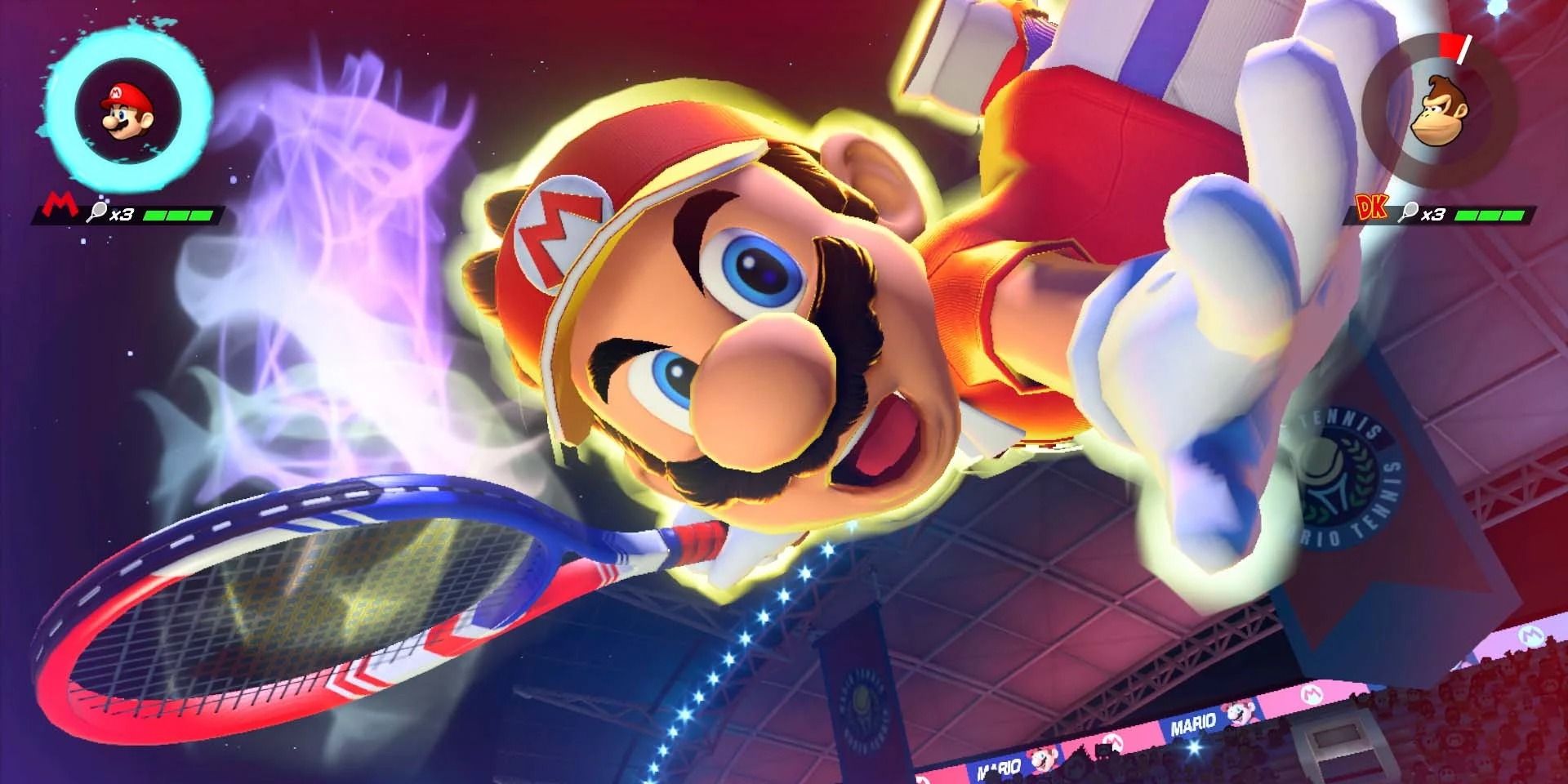 Another Nintendo Switch game that has managed to sell over three million copies is Mario Tennis Aces. Developed by Camelot and released in 2018, it is the sixth overall entry in the Mario Tennis series (not counting the 1995 game, Mario's Tennis, on Virtual Boy).
It is also the first entry in the series to feature a story mode, which has Mario and Toad on a mission to save Wario, Luigi, and Waluigi after the latter group gets possessed by a sentient tennis racket named Lucien. The game also has standard multiplayer modes where players can play a variety of tennis matches against each other using characters from the Mushroom Kingdom. Additional characters were added post-release in the form of DLC, a trend that would continue with the other Mario sports games on the Nintendo Switch.
3

Mario Golf: Super Rush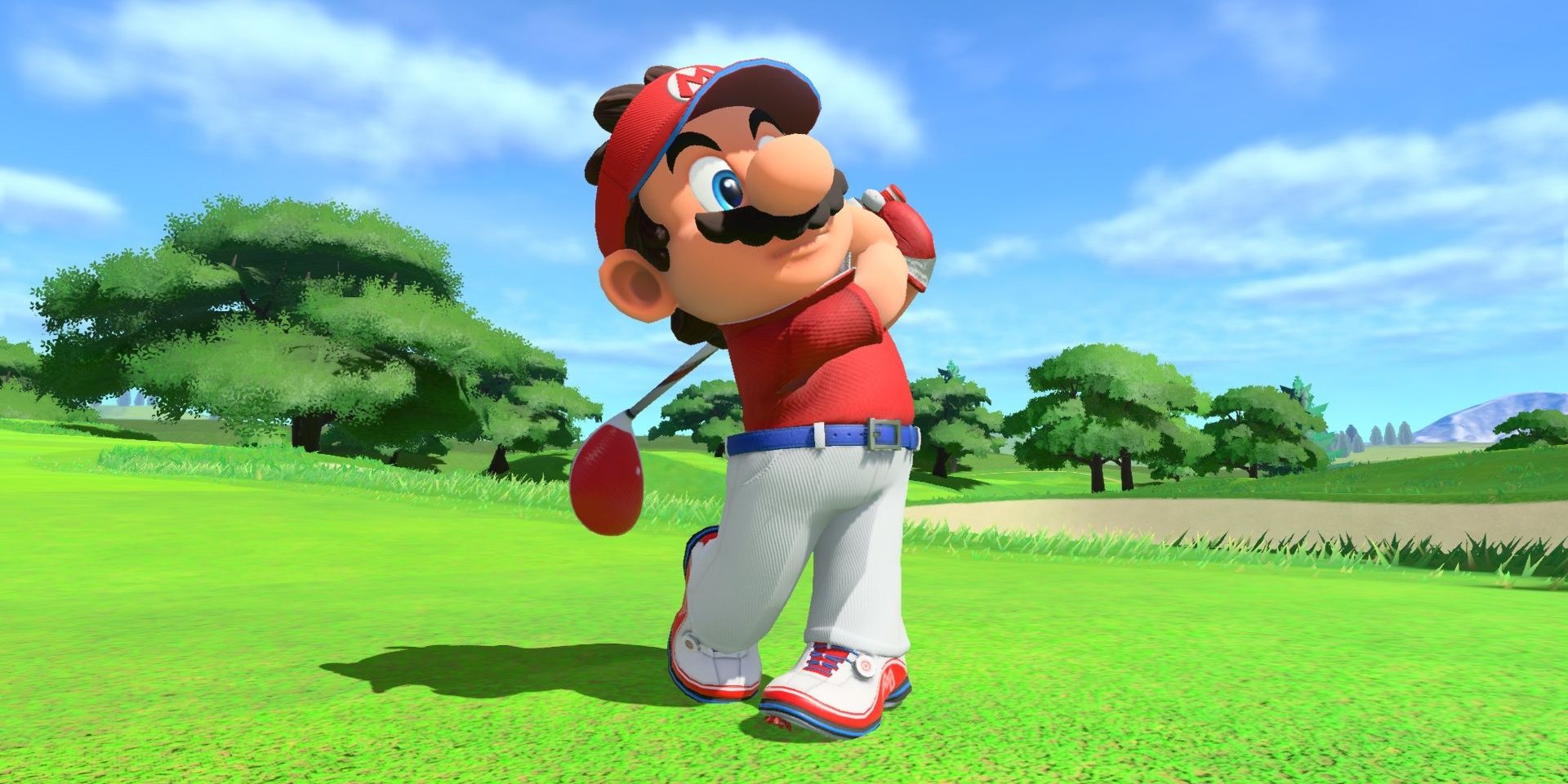 There isn't exactly any shortage of good golf games on the Nintendo Switch, with games like Golf Story and What the Golf being two of the more popular standouts. And with the latest entry in the Mario Golf series released on the console in 2021, the selection became even more stacked and crowded.
Mario Golf: Super Rush has players teeing off as Mario and friends across a number of golf courses, using either standard button or motion controls. The latter in particular should help scratch the itch of those players missing the omission of golf in Nintendo Switch Sports since golf was indeed one of the five sports available in the original Wii Sports. So Mario Golf: Super Rush is definitely worth checking out pending when the sport gets added to that other game later this year through DLC.
2

Mario Party Superstars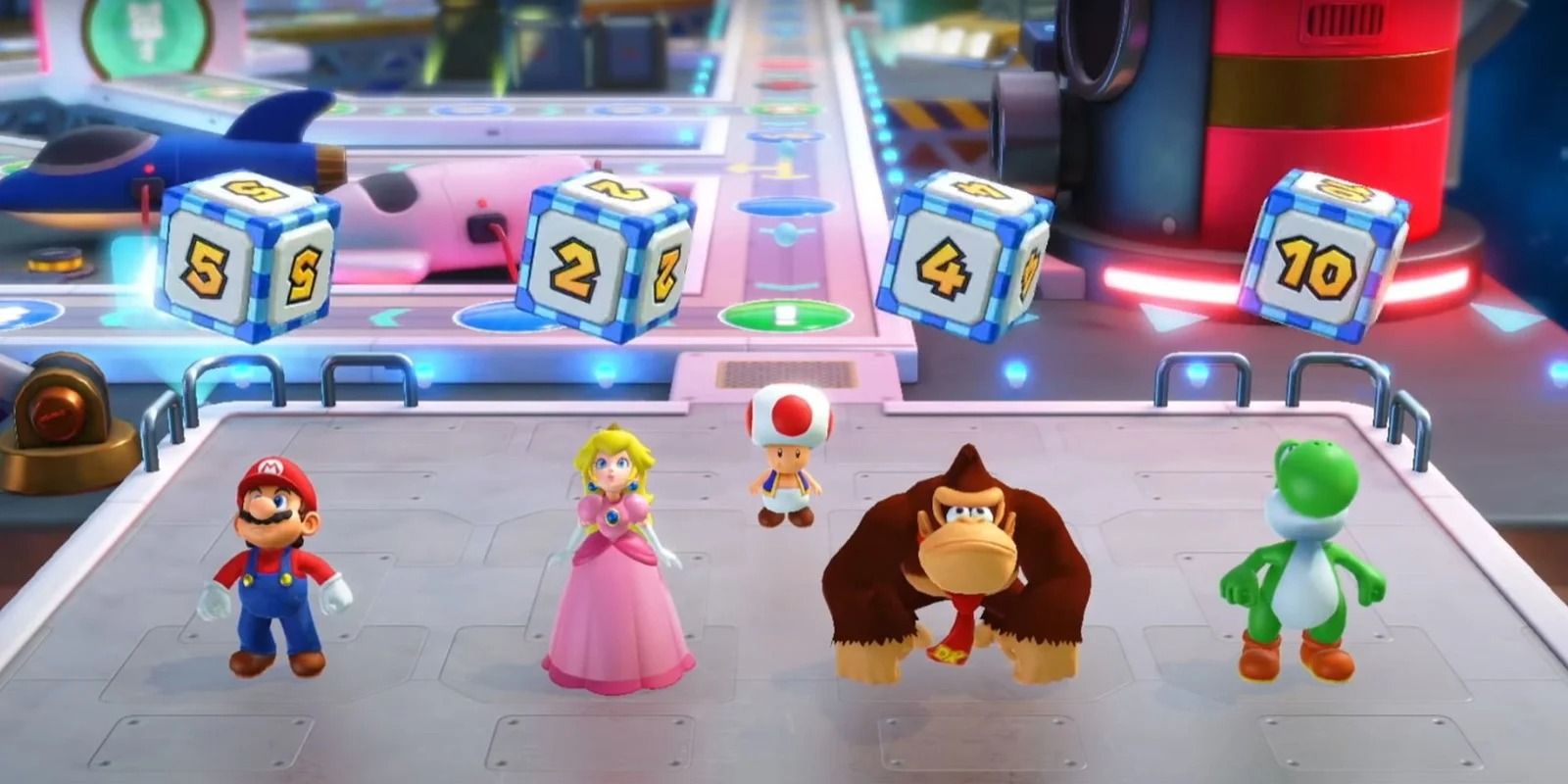 Of the two Mario Party games currently available on the Nintendo Switch, Mario Party Superstars should offer more bang for your buck. The game features five classic boards from the Nintendo 64 Mario Party games, as well as a total of 100 mini-games from past titles, many of which now make use of motion controls through the Switch's joy-cons.
As such, it should help tickle your nostalgia if you happen to be old enough to have played those earlier games back in the day. And in the off-chance that you aren't, then you still get to enjoy some of the best that the series has to offer with all the quality of life improvements and spruced-up visuals you would expect today.
1

Ring Fit Adventure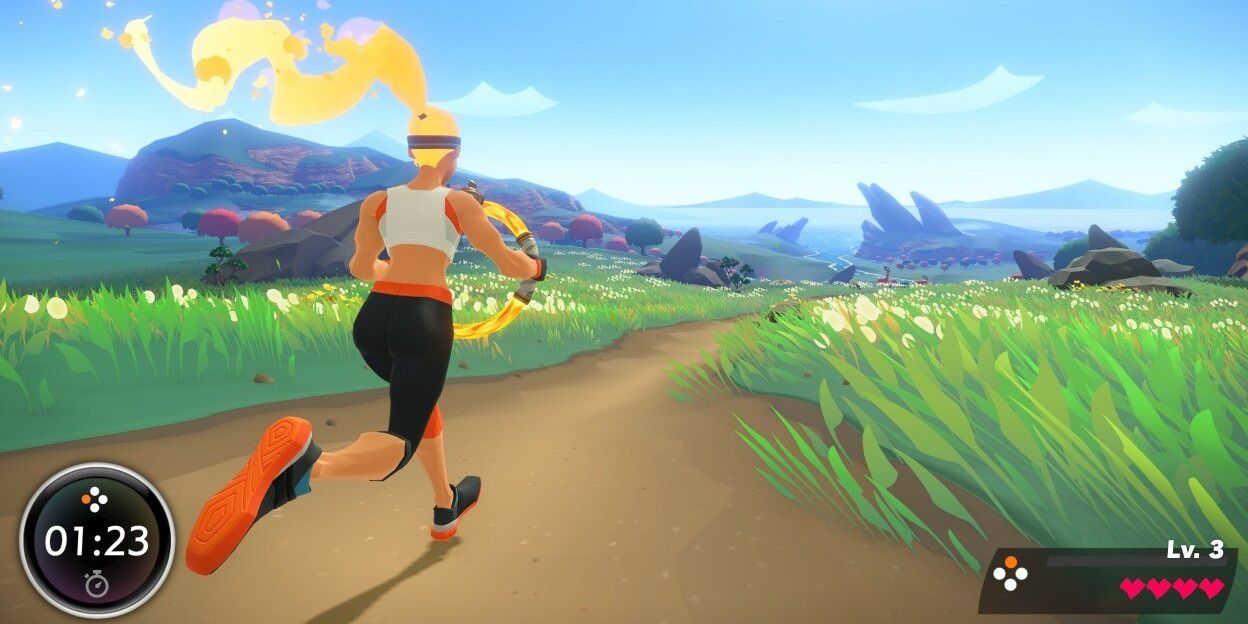 If Wii Fit and its Wii Balance Board peripheral can be viewed as a play by Nintendo to encourage players to take care of their health and overall fitness, then Ring Fit Adventure is the natural evolution of those concerns.
Released in 2019 (along with its own peripherals known as the Ring-Con and Leg Strap), the game manages to gamify fitness in a way that other physical activity-based games haven't been able to do in the past, through its integration of a full-fledged action RPG. This comes complete with a story mode and mission that players need to make their way through, each one centering upon a physical activity designed to help target a specific muscle group. Since its release, the game has grown to become an immense success, with sales of more than 13 million copies.
Source: Read Full Article