The TCL 5-Series is 4k TV with built-in Roku and a dedicated Auto Game Mode that provides players with best in class performance for incredibly low latency and super-smooth motion. You can play games on any HD TV, but if you want a TV designed to give you the very best performance, TCL has got you covered.
RELATED: Genki Nintendo Switch Bluetooth Adapter Review: Look Ma, No Cords!
TCL is one of those brands you've probably seen around for a long time but haven't really noticed. You may have even mistaken it for a store brand in the past because TCL doesn't historically have the name recognition that brands like Samsung, LG, and Sony do. If you haven't been actively shopping for a new TV in the past couple of years, it might surprise you to learn that TCL actually has a pretty incredible reputation among professional gamers.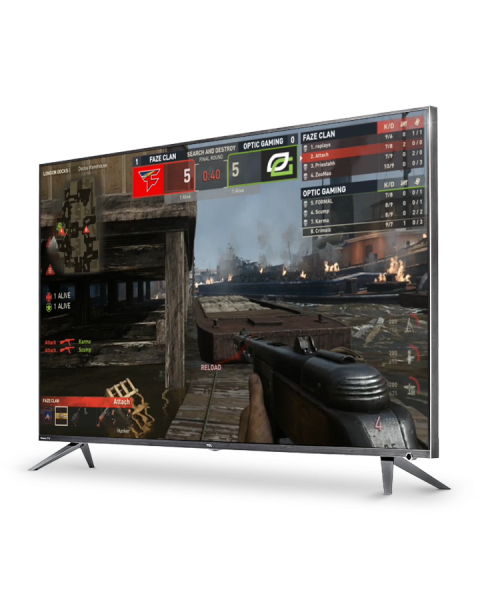 TCL has been releasing line after line of high performance, ultra-HD televisions with dedicated gaming features for the last several years and the brand has absolutely exploded because of it. Recently, it was announced that TCL will be the official TV of Call of Duty World League once again, returning to support the pros and the Call of Duty community for the second year. If it's good enough for the pros, good enough for me, right? I had to check it out.
A Look Under The Hood
In a past life, I was a sales supervisor at Best Buy. I know A LOT about TVs, more than anyone would ever care to know about. I also know what customers, especially gamers, care about. Those things are, broadly speaking, resolution, refresh rate, contrast ratio, and finally, that little extra feature that makes you say "wow!" I'm pretty good at getting that "wow" out of people, and this TCL 5-Series has definitely gotten that "wow" out of me.
RELATED: Corsair Acquires SCUF Gaming, Adding Premium Controllers To Its Product Line
In the "biz," talking specs is pretty frowned upon. No one wants to hear a laundry list of features because, well, it's boring and brands like to throw fancy-sounding jargon at you that end with the word "technology" to make you think the TV does something other TVs don't. Instead, consider there are four classes of TV you can buy: Basic, Premium, Premuim+, and Ludicrous.
Basic TVs are typically between 32″ and 50″. They'll be "HD" but they probably won't be 4k. They'll have a low refresh rate like 60hz, and very limited features. Premium TVs are your standard 4k mid-range TV, typically with smart functions and high dynamic range. Premium+ is all that and more, usually with some cutting edge features packed in like OLED displays, Dolby Vision, and ARC (if you don't know what any of those things are, that's OK) and finally, Ludicrous TVs are ludicrous. You only need to buy these TVs if you can't settle for anything less than the best of best. These are the most expensive TVs and only offer a marginally better viewing experience than Premium+, but for some, that's a must.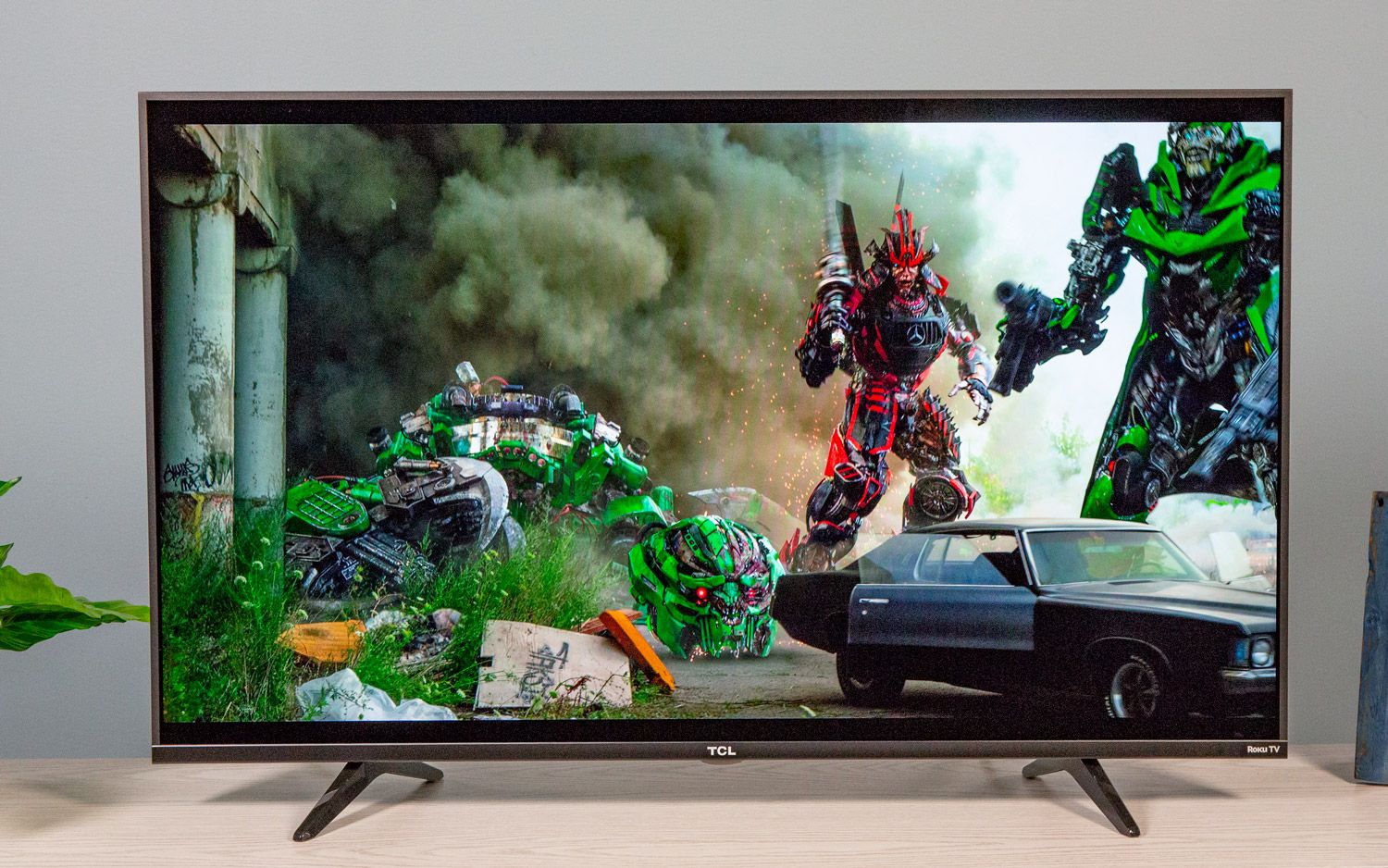 The 5-Series from TCL is firmly in the Premium+ category but, shockingly, at the low end of Premium's price. It's 4k, 120hz, smart, Dolby Vision, ARC enabled, with a dedicated game mode. Somehow, I still managed to just rattle off all the features, but it's simply to illustrate the 5-Series has everything you want and need for a high end watching and playing experience. I'm testing out the 55″ model, which retails for around $350. However, if you compare these features to other TVs at that price, you'll be very surprised.
The Bells And Whistles
I've been a Roku guy for years so finally having it built into my TV is a blessing. If you're on Apple TV, Chromecast, or Fire TV, you can still use those streaming device, but there are a few benefits to getting familiar with Roku.
RELATED: Sennheiser Donating 1,500 Special Edition Headsets To Child's Play & Other Charities  
The remote for the TV is almost exactly the same as my Roku remote, meaning that I've just effectively cut my number of remotes in half. Operating the entire TV with one remote is a luxury, and it being a remote I'm already familiar with is that much better. Even if you don't already know the Roku remote, it's a very simple, intuitive remote.
What's more, you don't actually need the remote handy at all. You can use the Roku app on your phone instead. This has saved me from hunting for the remote on more than one occasion. I don't always know where the remote is, but I always know where my phone is.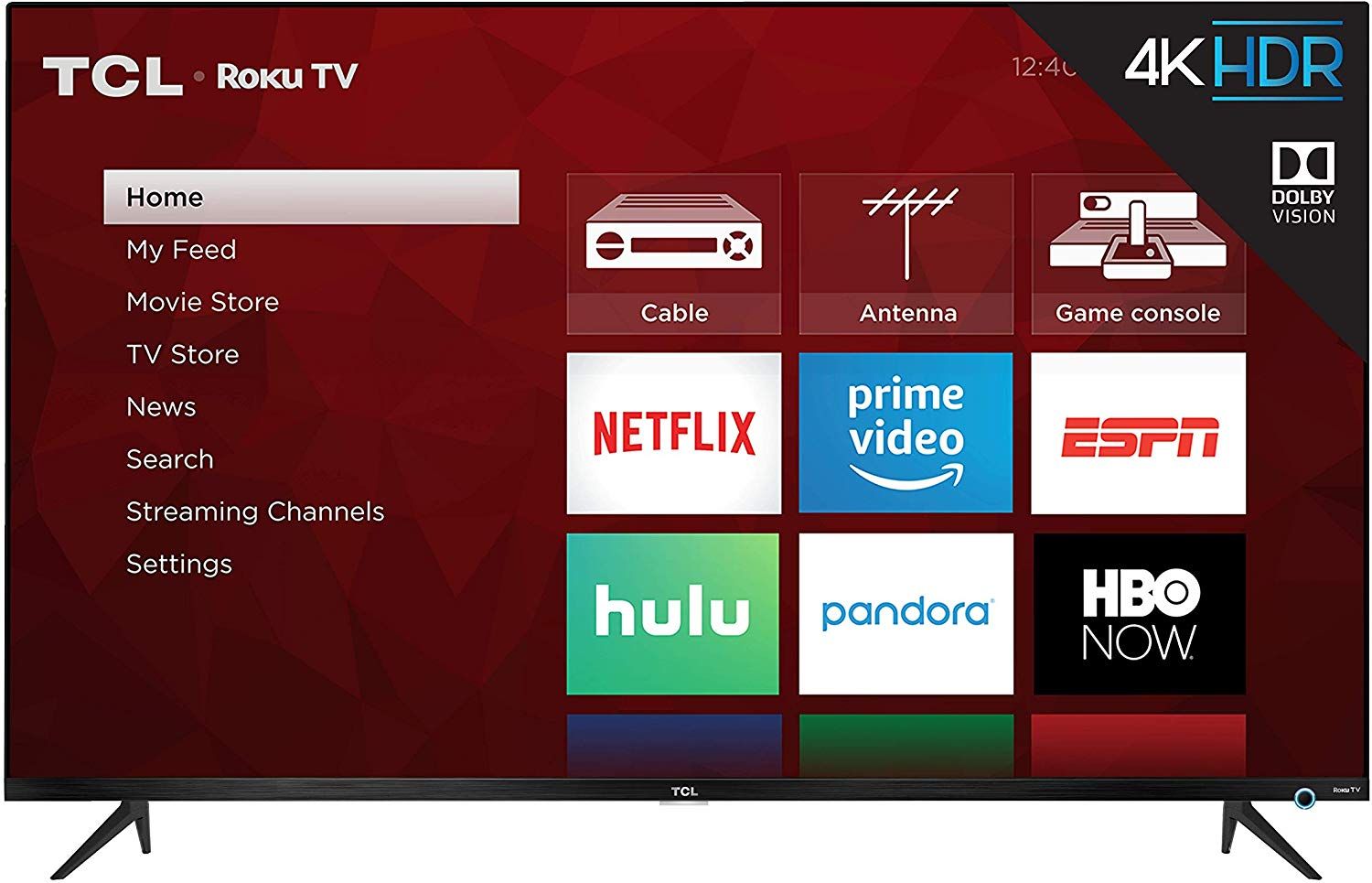 You also can plug headphones into your phone and listen to the TV through the app. If you're on PS4 or if you have a new Xbox One controller, you're going to plug into the controller anyway, so this isn't that big of a deal, but for Switch, original Xbox controllers, and TV watching, it's a great option to have. Listening to the TV through my phone was one of those "wow" moments.
Auto Game Mode Is A "See It For Yourself" Experience
This is the part of the review that tends to be more experiential, which is difficult when you're talking about watching a TV. All the fancy adjectives in the world won't really give you a sense of what it's like to use the 5-Series. What I can tell you though, as someone who knows a lot about TVs, is that this TV has as much brightness, contrast range, and clarity as any non-OLED TV I've ever seen. The colors are vivid, the motion is perfectly smooth, and the black is quite black.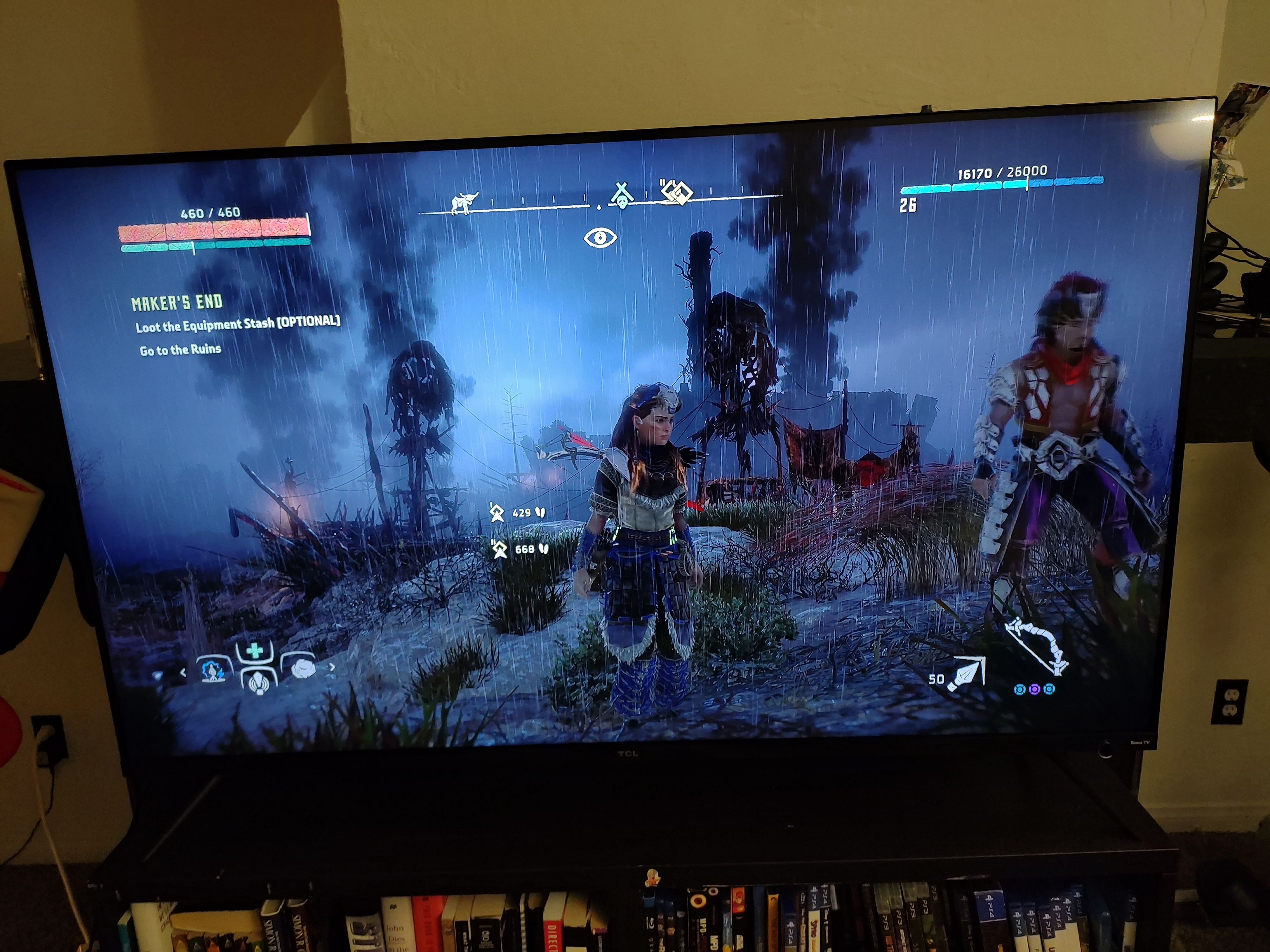 I tried out a handful of games to test the full range of the 5-series' capabilities. With DiRT Rally 2, it handled extremely fast motion flawlessly with no noticeable smoothing or unintended blur. With Bloodborne, it showed me details in the deepest blacks and unbelievably contrast. Finally, with Destiny 2, it showed me the most vibrant ultra-high def picture and the imperceptible lag time you just need to have. What stunned me the most, though, was the Dolby digital sound coming right out of the TV speakers. I used to tell people never to buy a TV without a soundbar, but with the TCL 5-Series, I'd make an exception. I expected the best gaming experience, but the sound was my real "wow" moment.
A 5-Series 4K TCL Roku TV was provided to TheGamer for this review. The TCL 5-Series is available at all major retailers, including Amazon. You can learn more about the 5-Series (and all of TCL's models) on its website.
Source: Read Full Article