Perhaps one of the biggest, most surprising announcements made at the Xbox and Bethesda Showcase was the brand new IP from Team Ninja, Wo Long: Fallen Dynasty. While the trailer didn't go into any aspects of how the game will play, it gave a good look at the game's setting, plot, and art direction.
Even without gameplay, Team Ninja's track record is more than enough to have fans of the Nioh series or even Stranger of Paradise champing at the bit to see more of the team's next project. Furthermore, Team Ninja revealed more about the game after the showcase ended, and all of it indicates another hit on the team's hands if they can stick the landing.
6

Feudal China Setting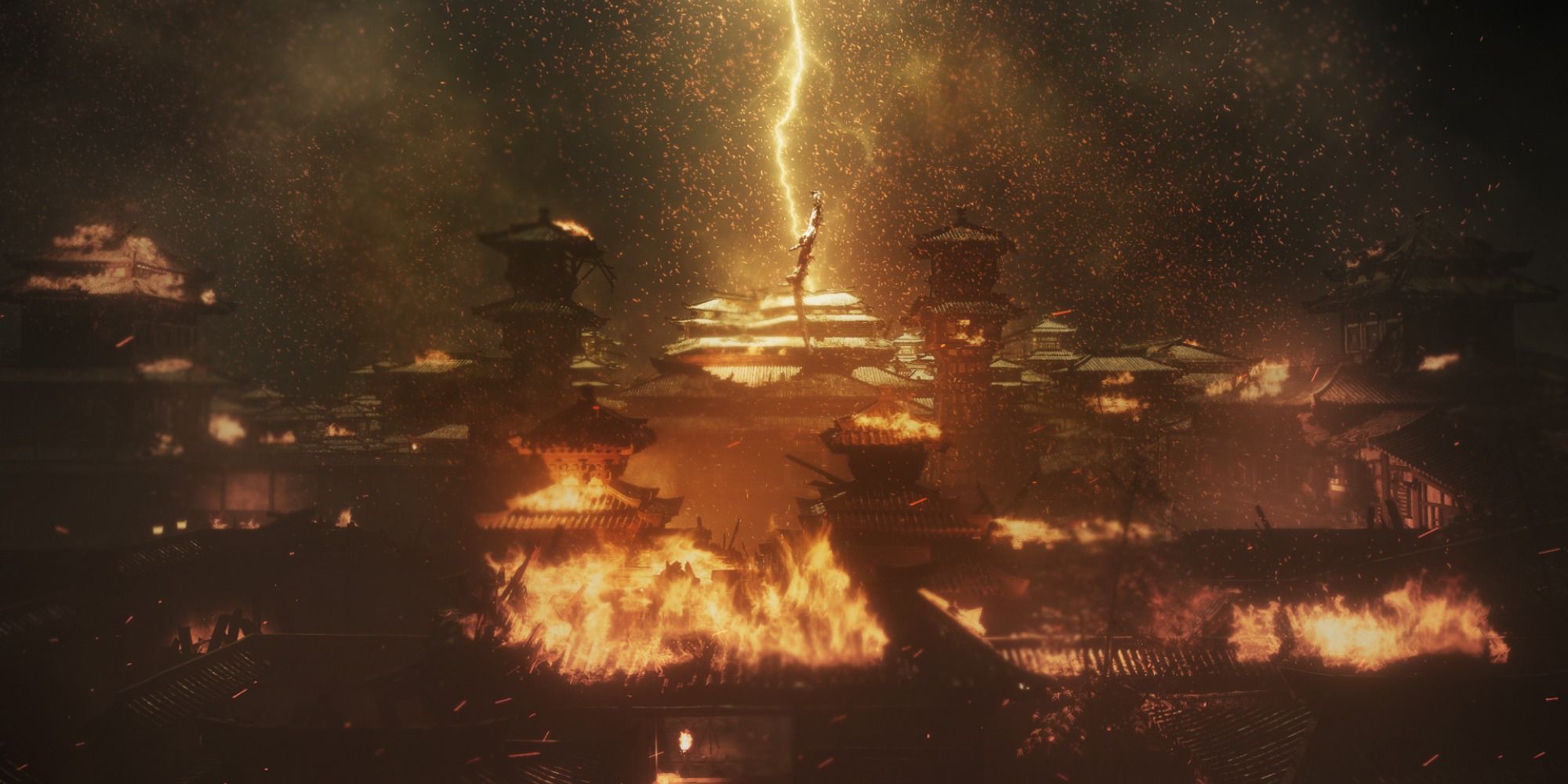 Unlike Team Ninja's past works, such as Ninja Gaiden and Nioh, Wo Long: Fallen Dynasty moves away from the feudal Japan settings and finds its place in a dark fantasy version of feudal China. The specific era in Wo Long is the Three Kingdoms period, taking place at the tail-end of the Han dynasty's reign, during the Yellow Turban Rebellion. This is a period of time filled with gruesome war, deprivation, and uncertainty.
The Three Kingdoms period is a dark, gruesome, and incredibly impactful moment in China's history and has many media adaptations ranging from Anime to movies and even games by Team Ninja's parent company Koei Tecmo. This gruesome era is not only a perfect fit for Wo Long: Fallen Dynasty but also one of the more fascinating timeframes of that period, which will be a treat to see how Team Ninja handles it. But, based on how their excellent take on feudal Japan in Nioh, we have faith they will handle this with just as much care and respect.
5

A Demonic Twist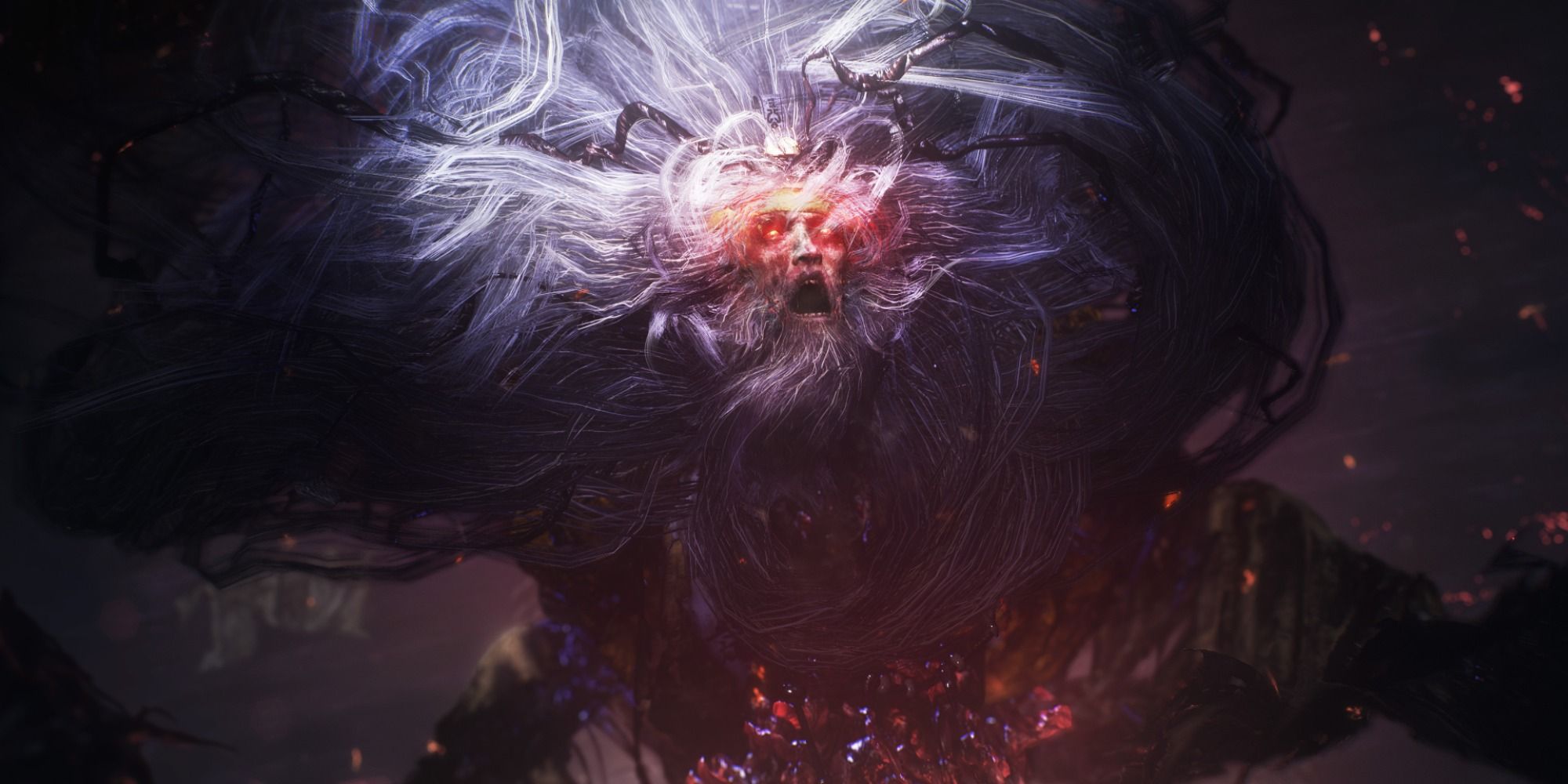 As if taking place during one of the most violent eras in China's history wasn't enough, Wo Long: Fallen Dynasty follows a nameless militia soldier trying to overcome seemingly impossible odds and rise to the occasion as a hero. However, in addition to enemy soldiers, the twist is that you will also take on invading demons and creatures due to the game's dark fantasy take on the Three Kingdoms period.
Wo Long means "Crouching Dragon," referring to this tale's unknown hero and protagonist, who possesses the ability to awaken the power within to gain the upper hand in battle. While this tale begins at the end of the Han dynasty, this is merely the start of the Three Kingdoms period, and none of the iconic figures are known yet as a result. More specifically, your legend is yet to be crafted, and Wo Long is the story of you rising to the challenge to go from a nameless warrior to an iconic hero.
From the depth of darkness, a dragon soars. – Team Ninja
4

Chinese Martial Arts Combat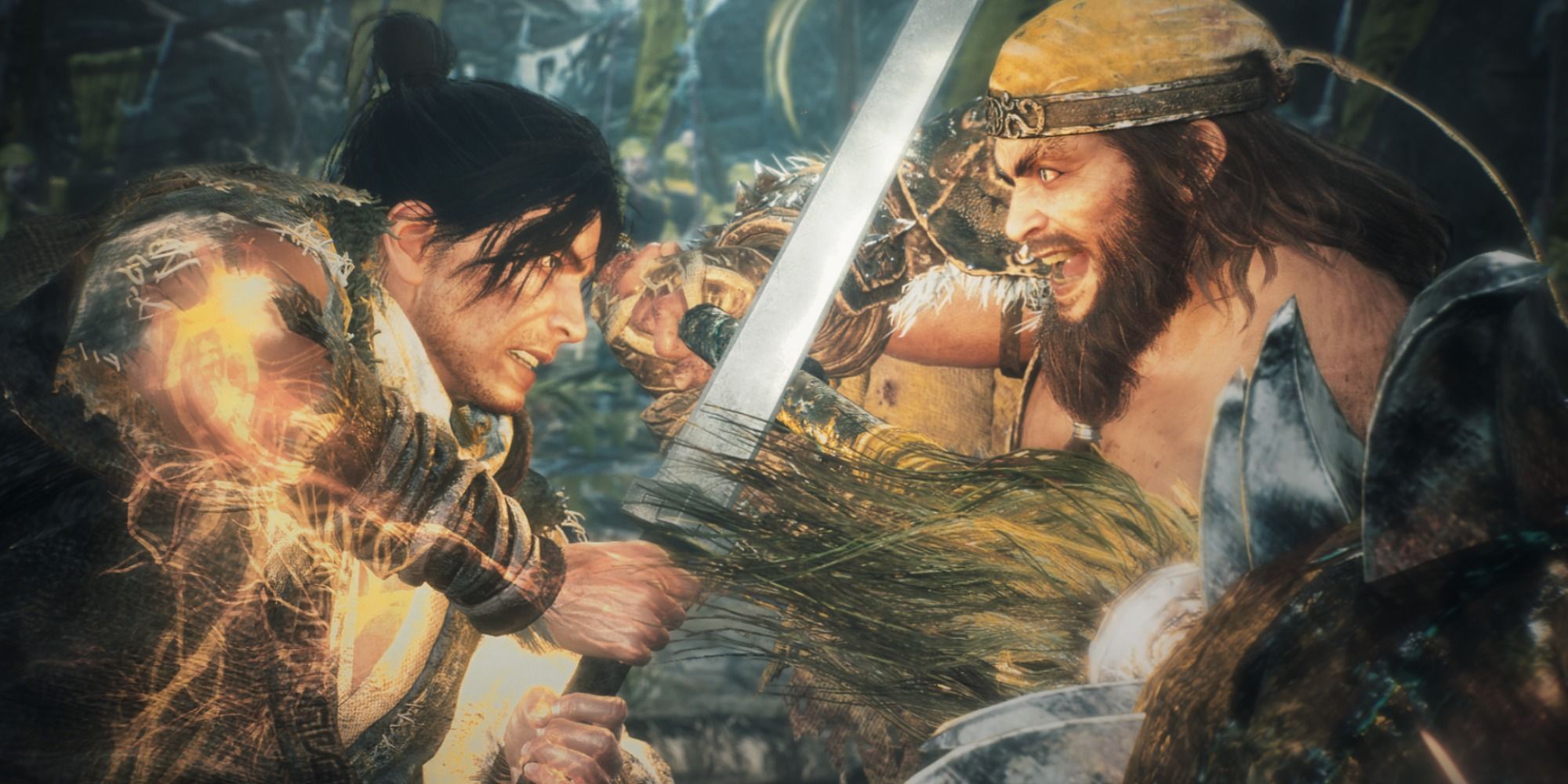 Team Ninja has a solid track record in making engaging and rewarding combat systems similar to what's found in FromSoftware's Soulsborne titles, and Wo Long: Fallen Dynasty is no different. However, this time, they took inspiration from Chinese martial arts, allowing them to make their challenging gameplay much flashier and faster-paced than ever before.
In Wo Long: Fallen Dynasty, the idea behind the combat system is Team Ninja wants each encounter to feel fluid, fair, and rewarding. You can seamlessly transition from offense to defense, which goes hand-in-hand with the Chinese martial arts influence and design of the gameplay. While still a Soulslike at heart, Wo Long will have more frequent encounters due to the pacing of combat being much faster than Nioh's.
3

Character Creation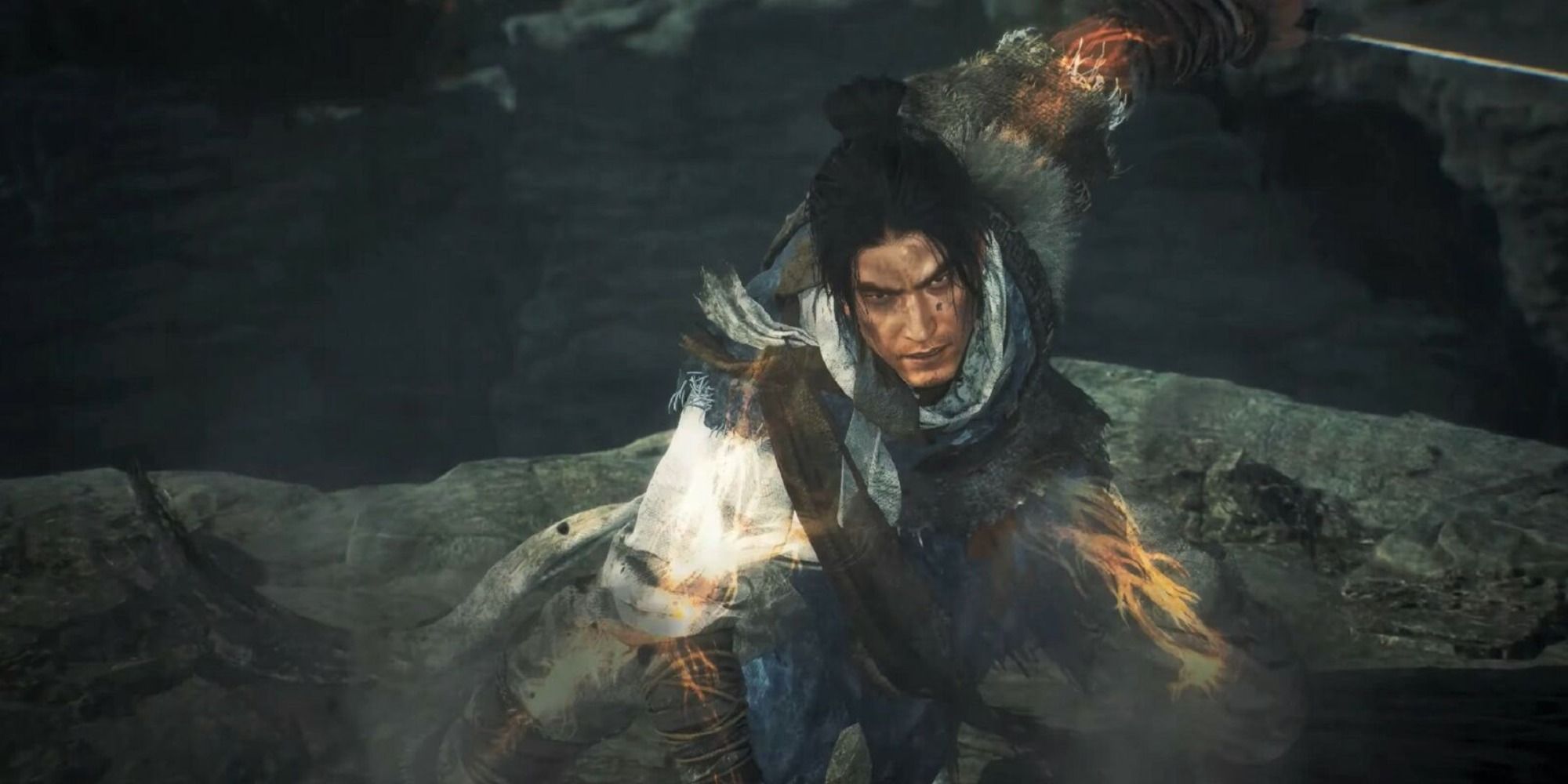 If you're familiar with Nioh 2, this may not surprise you, but Team Ninja is bringing their character creator once more with Wo Long: Fallen Dynasty. Due to you being the unknown hero of the story, being able to project yourself onto the protagonist was a fitting conclusion for Team Ninja.
In an extensive, exclusive interview with IGN, Team Ninja explains why having the player create their character is an essential part of the game and plays into its title. The character creator is similar to the one found in Nioh 2 but has greater visual fidelity and news options that go along with the game's feudal China setting.
2

Producing Pedigree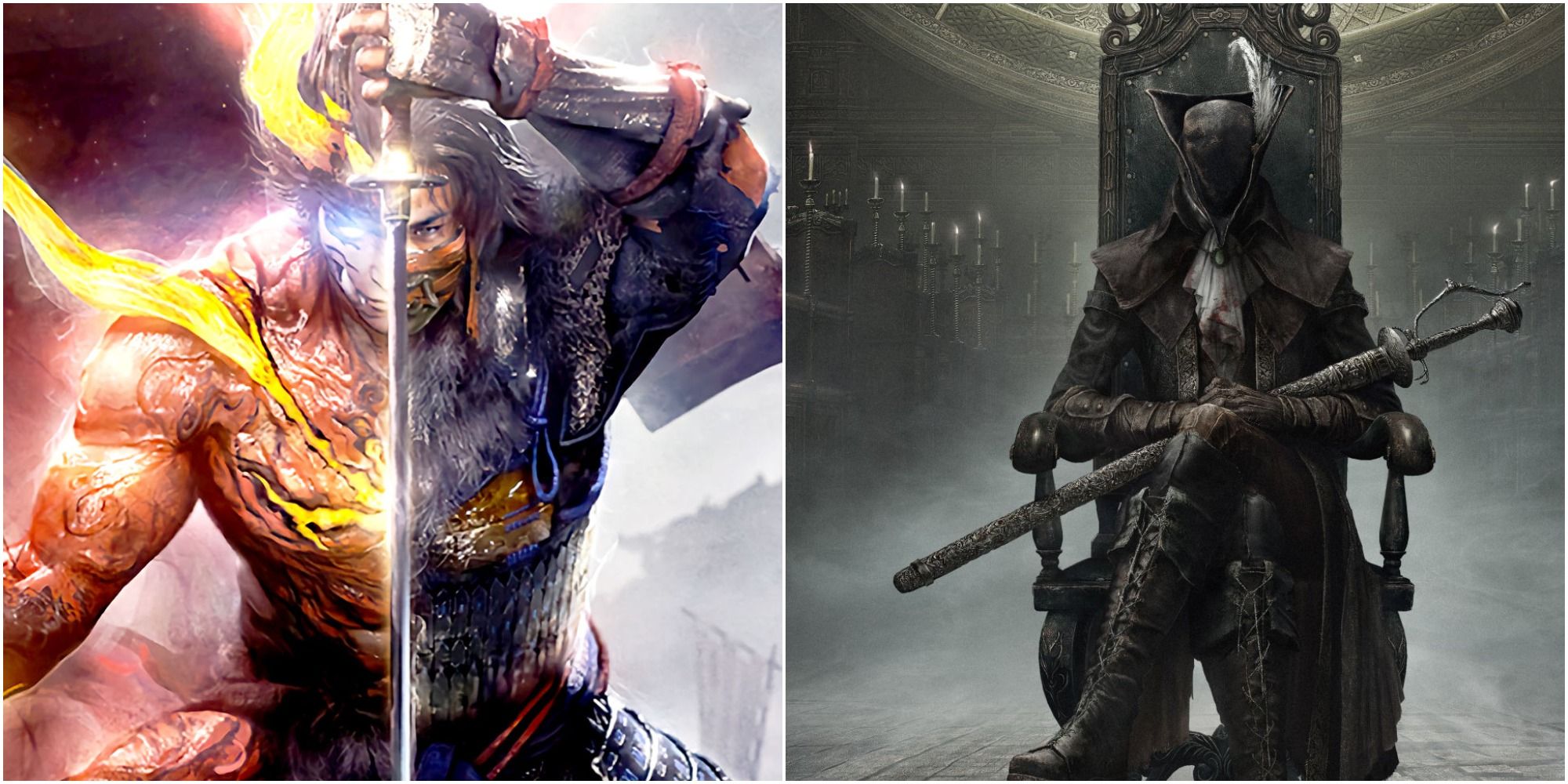 Development for Wo Long: Fallen Dynasty started back in 2019 with the Nioh and Ninja Gaiden series producer Fumihiko Yasuda at the helm, who came up with the general concept of the game. While Wo Long was already in good hands under Yasuda, the team decided to bring Masaaki Yamagiwa on board as the development producer, allowing him to offer his input on the project and help shape the game's combat system into a fair and rewarding experience.
Masaaki Yamagiwa was the lead producer at Sony's Japan Studio, where he oversaw and published FromSoftware's Bloodborne and Déraciné. Yamagiwa would exit Japan Studio in 2021 and join Team Ninja in October of the same year, making Wo Long his first title with the team. But, if one thing is clear, having these two minds working together is genuinely exciting.
1

Release Window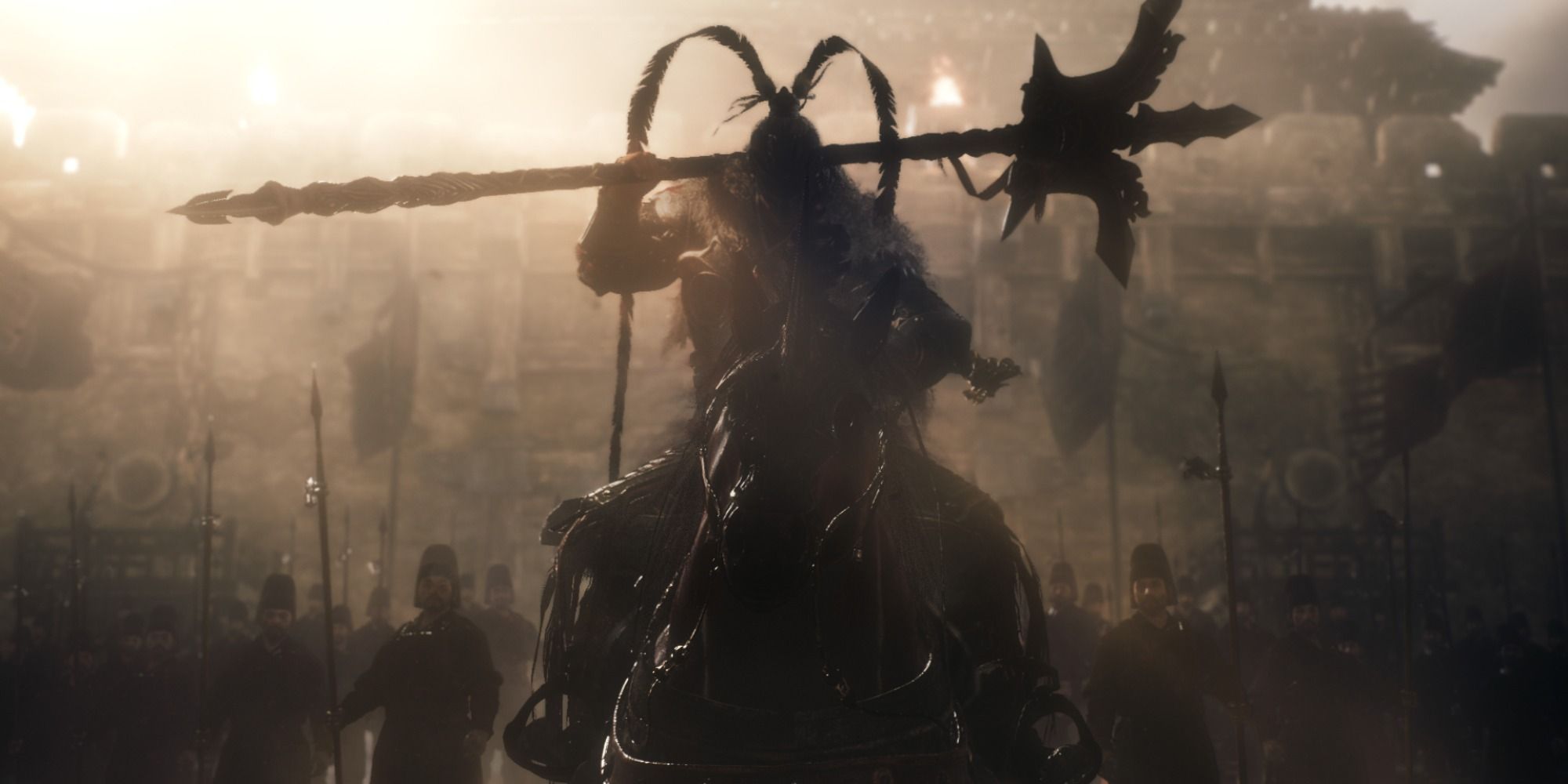 While there is no locked-in date for Wo Long: Fallen Dynasty, Team Ninja aims to release it in early 2023. Furthermore, if Team Ninja's history is anything to go by, Wo Long will undoubtedly have several demos and betas between now and its official release, as there were several for Nioh 2 and Stranger of Paradise.
Lastly, while announced at the Xbox and Bethesda Showcase, Wo Long: Fallen Dynasty will release on the following platforms: Xbox One, Xbox Series X/S, PlayStation 4, PlayStation 5, and PC. Wo Long is also a Game Pass launch title as well, which is an excellent get for those subscribed to the service.
Source: Read Full Article