Some of the games that age the worst are the ones that have been outdone by others since, and this is no different with the racing genre. Though many would still rather play the original PS2 SSX Tricky than the 2012 series reboot, it's hard not to imagine what enhancements could be made with the mind-blowing technology of current-gen consoles.
Not only could the following games be graphically improved, but the remasters could bring exclusive and new content, including maps, characters, photo modes, and, of course, online multiplayer. We can only hope that these forgotten classics and hidden gems receive the revival that they deserve.
8

SSX Tricky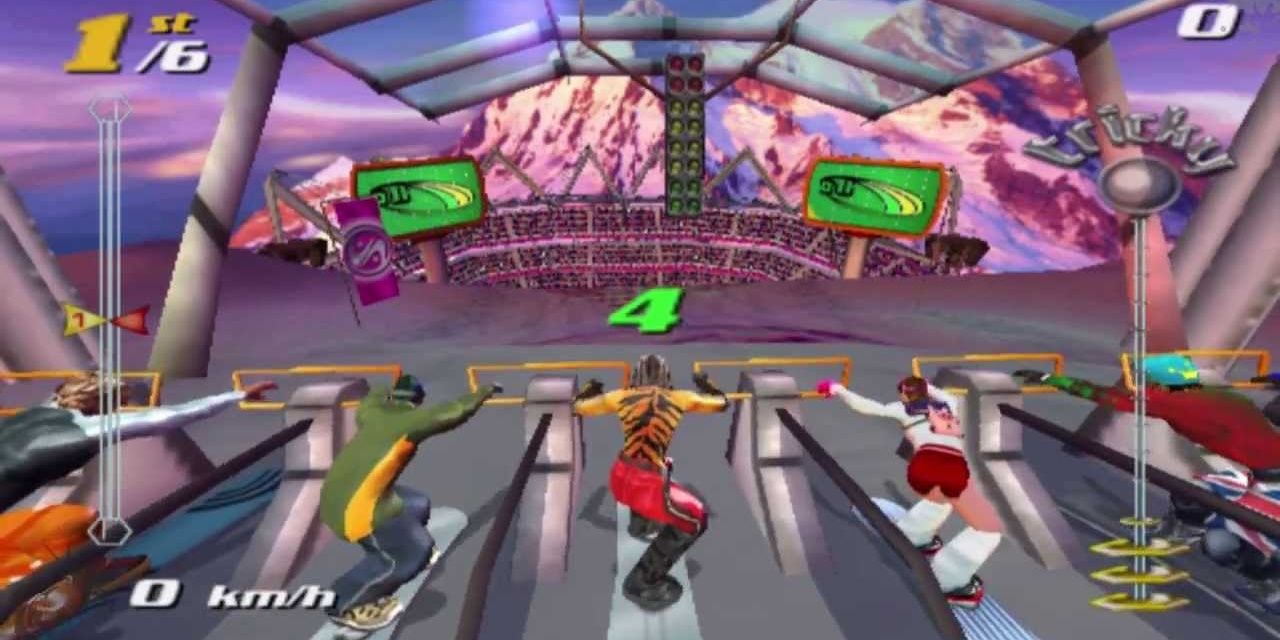 Just the sheer mention of this game triggers a wave of nostalgia in the form of catchy beats, inimitable commentary, and unendingly satisfying snow sound effects. SSX Tricky is one of the most cherished snowboarding games out there and was a masterclass in how to craft responsive and dynamic board controls.
Never taking itself too seriously, Tricky enabled players to board around the world in pinball-style machines in Tokyo, uncharted off-piste territory, Canadian-style mountains, and more. A roster of genuinely entertaining characters, freedom to navigate maps in a variety of ways, and a hilarious knockdown feature are just a few reasons why SSX Tricky needs to make a comeback.
7

Downhill Domination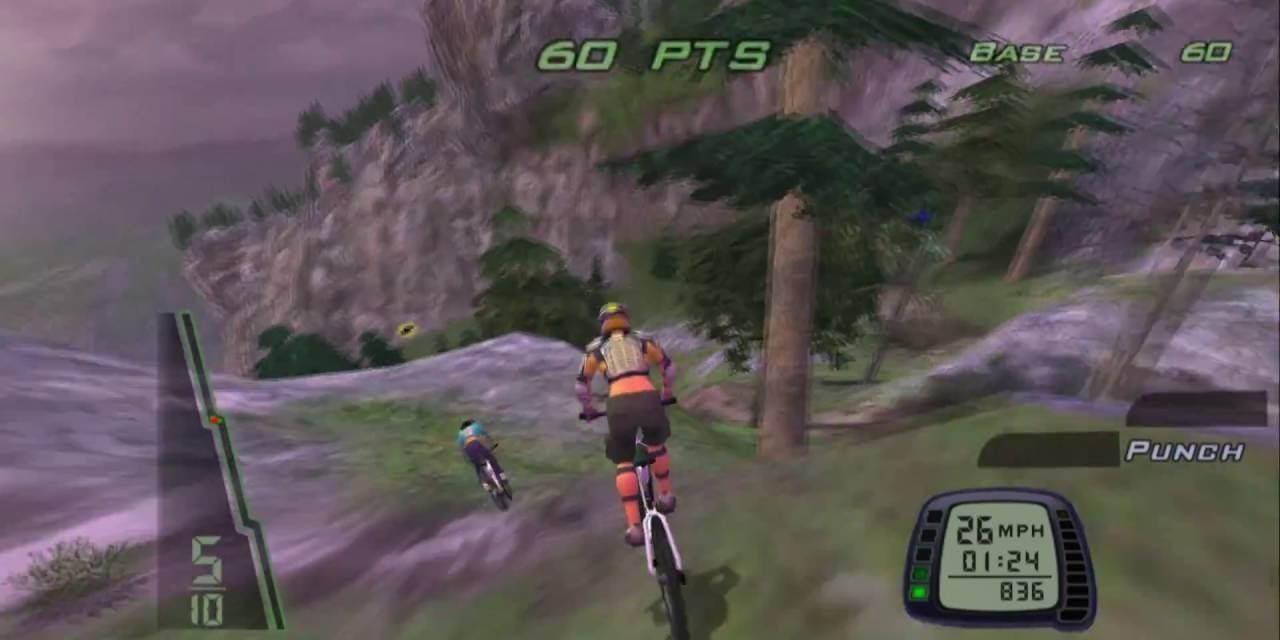 In many ways, Downhill Domination felt like the biking equivalent of SSX Tricky. From its funny characters, dynamic maps, and multiple-route options per level, everything but the snowboards were there, replaced with mountain bikes instead.
The 2003 game was crammed with moreish content in a variety of modes, including arcade and freeride, which is why it would be perfect to remaster in today's era of continuous DLC and online gameplay. Encouraging players to take down their competitors with bottles and sticks was always fun, whilst nothing beat careening down mine shafts, "accidentally" slamming into hikers to the Black Eyed Peas.
6

X-Treme Express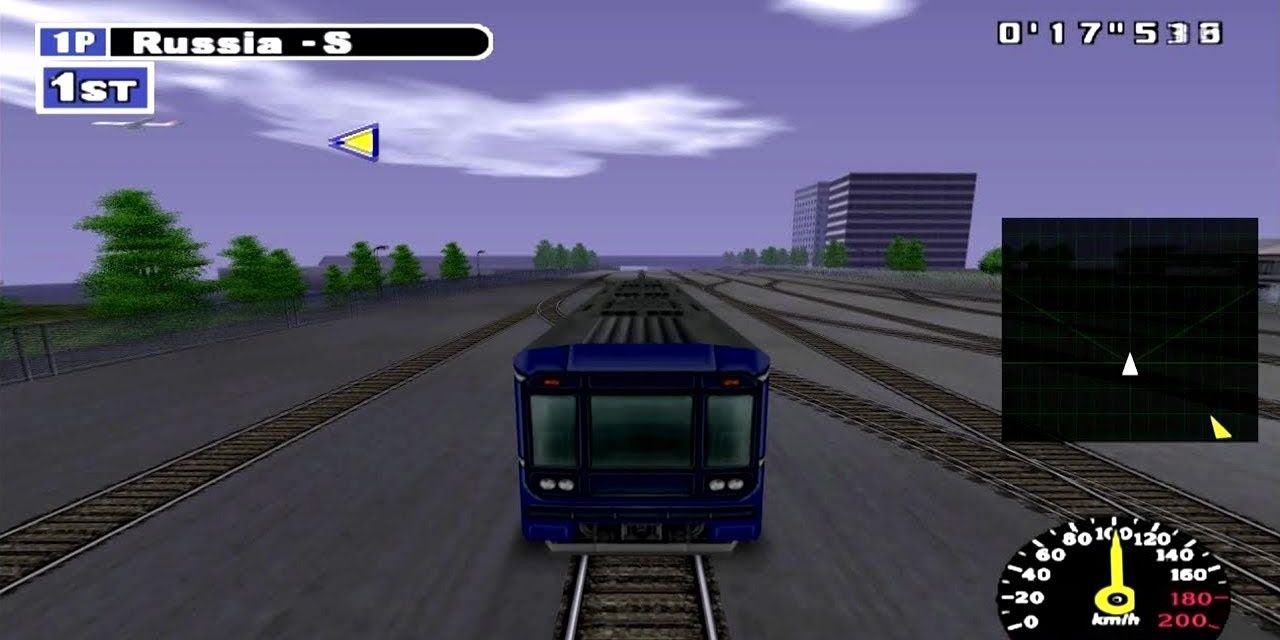 The phrase "train racing game" should be enough to pique your interest. Whilst not as fondly remembered as some other games on this list, X-Treme Express at least showed some attempt at innovation that could be perfectly suited to the current gen. The welcome screen of the 2001 game says it all, with a cheesy narrator and arcade music, fittingly preparing players for the wild tone of the game.
Surprisingly competitive when things got fast and hilarious with a group of friends, players controlled the speed of trains racing around on tracks. With the potential to derail other opponents by switching to their tracks at just the right time, X-Treme Express was the most unusual racing game you never knew you needed.
5

Toy Story Racer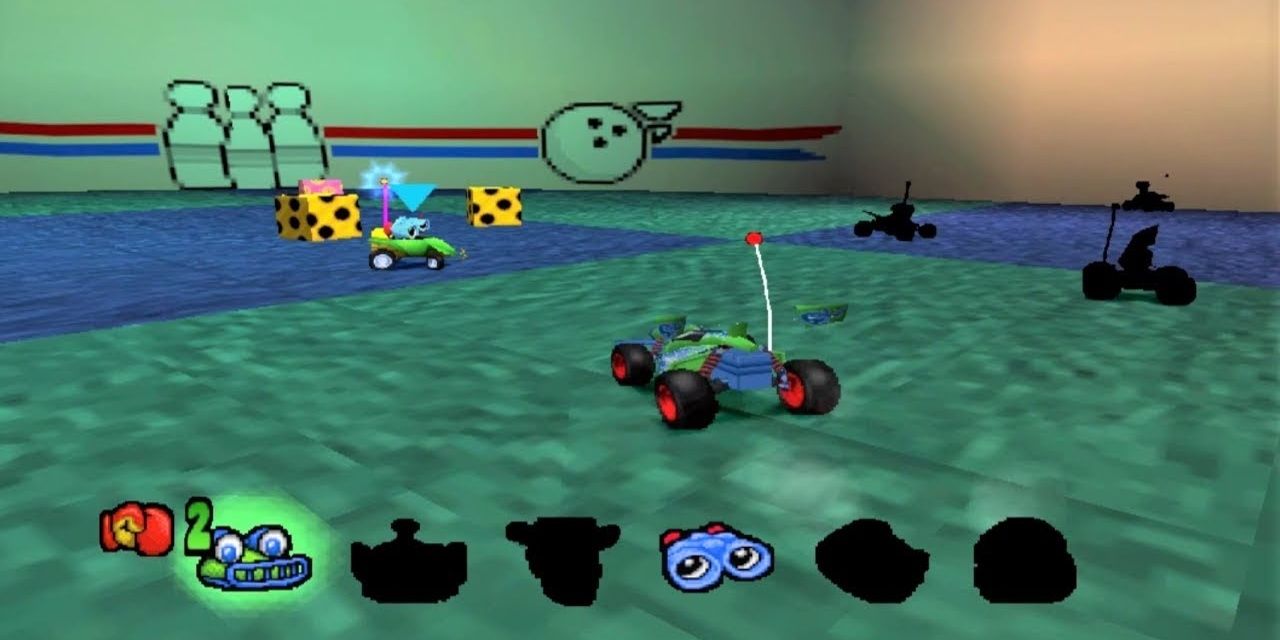 Though many attempts have been made, few comic-style racers have exceeded the pure chaos and fun of the 2001 game Toy Story Racer. Whilst Pixar games were constantly progressing until their last major release of Toy Story 3, a distinct lack of decent film tie-in racers followed.
Toy Story Racer, however, was a glorious celebration of the Toy Story universe, providing players with the opportunity to command their favorite characters and race through all kinds of pint-sized navigable maps. Though Mario Kart is the ultimate legend in manic animated racing, a reprisal and expansion of Toy Story racing in an extended Pixar universe wouldn't go amiss.
4

Motorstorm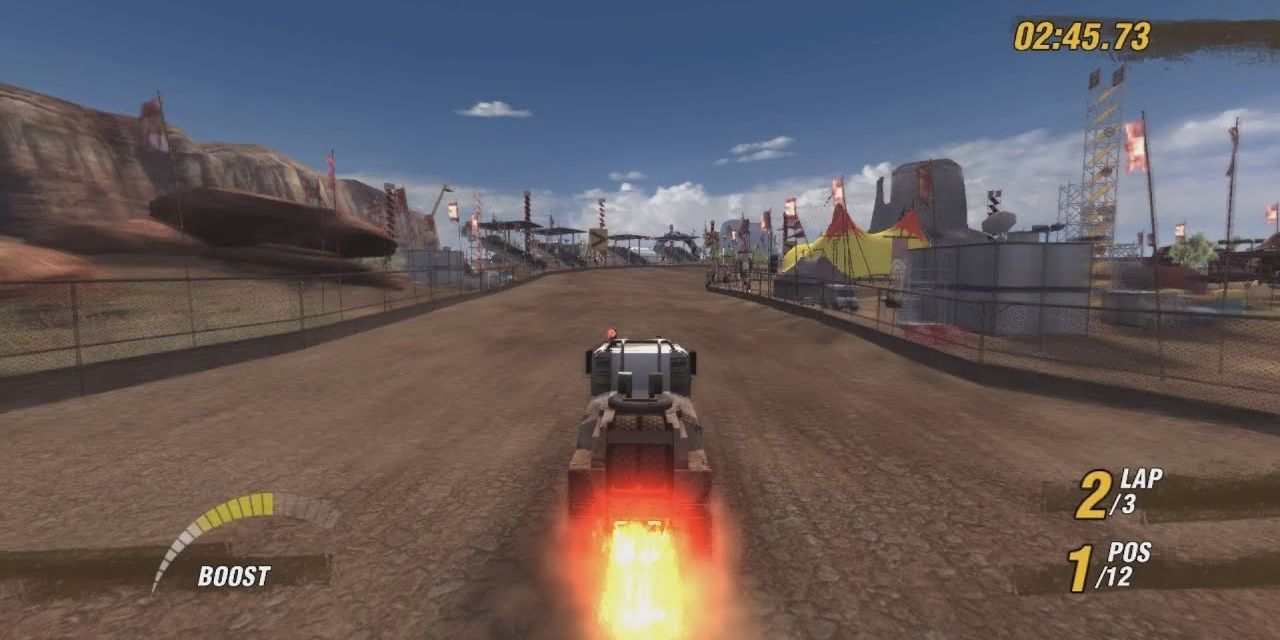 A trailblazing release in 2006 to showcase the power of the new PS3, Motorstorm was a game that everybody had at least played or watched their friends play. This muddy, offroad racer was the beginning of a next-gen series, with Pacific Rift and Apocalypse continuing to up the ante in the following years.
In the last release, top-down racer RC demonstrated the series' ability to experiment with its established format and take risks. A remastered package could include all of these games and more with a current-gen makeover and exclusive content, not to mention a range of chaotic multiplayer modes.
3

Stuntman/Stuntman Ignition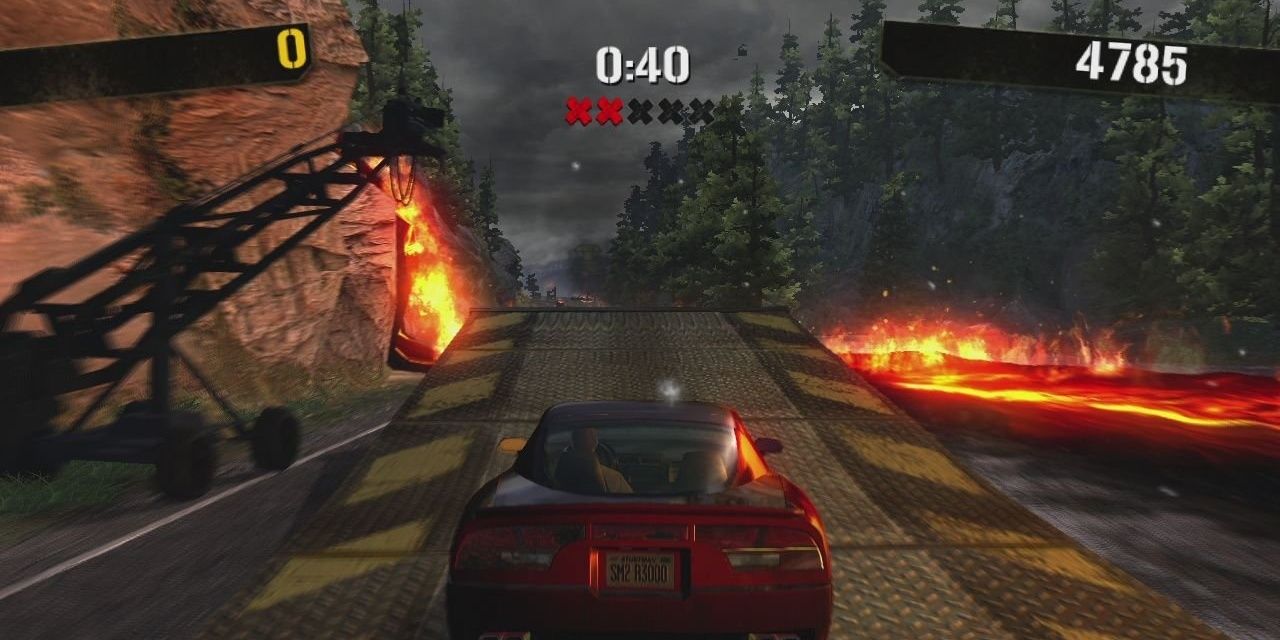 Though not your conventional racing game, the short-lived Stuntman series had players battling against time and the life-or-death necessity of perfect coordination. The creative concept of Stuntman was an extremely rewarding series, made challenging by a focus on realistic physics.
Playing multiple film contracts as a stunt driver, players were tasked with breaking barriers, drifting corners, making death-defying jumps, and all other manners of stunt chaos in a variety of vehicles, ranging from tuk-tuks, Ford Transits, Lamborghini's, and more. A remastered edition, perhaps incorporating stunts from real films, like in the vein of Fortnite, would be a great project to replay.
2

Split/Second Velocity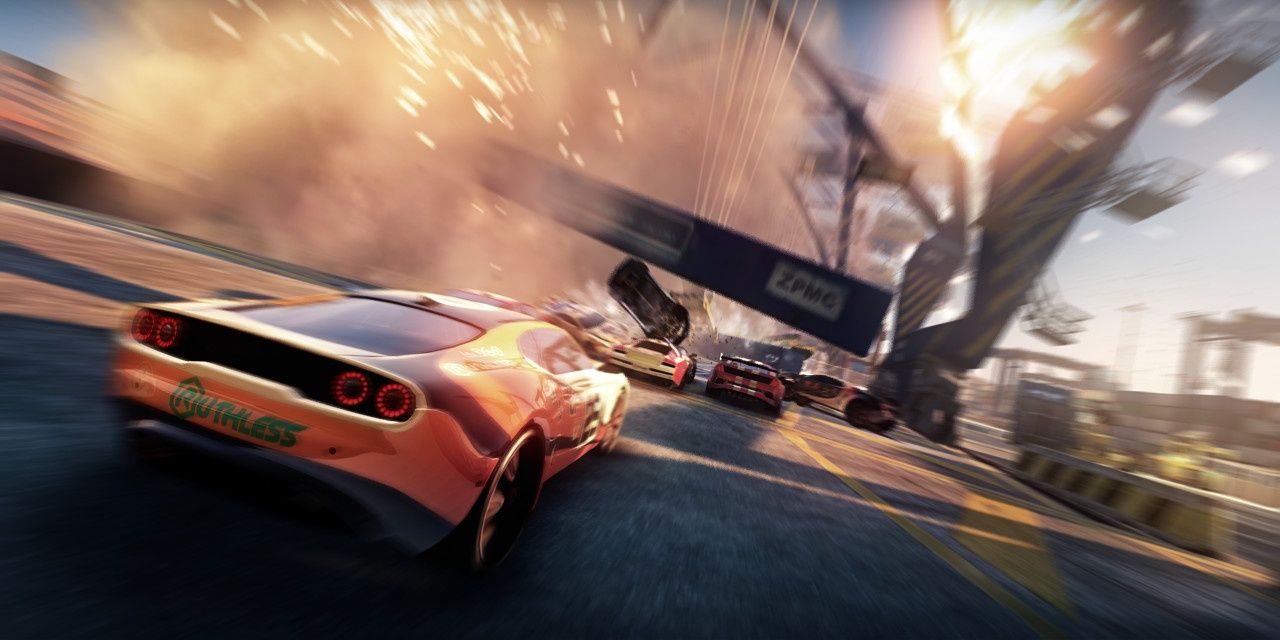 Critically acclaimed and wildly missed by fans anticipating a follow-up, Split/Second Velocity was a ground-breaking start to a potentially new hit series. What at first may have seemed like a standard racing game, Velocity introduced the cinematic option of triggering blockbuster-scale events to hinder opponents, including explosions, crashes, perfectly timed plane landings, and more.
The game felt like a mix between Stuntman and Burnout, offering players a unique racing game experience fused with unique, adrenaline-rushing set pieces and stellar racing. Despite the non-conclusive ending of Velocity, there was no follow-up, so here's hoping that the series is still alive somewhere.
1

Burnout 3: Takedown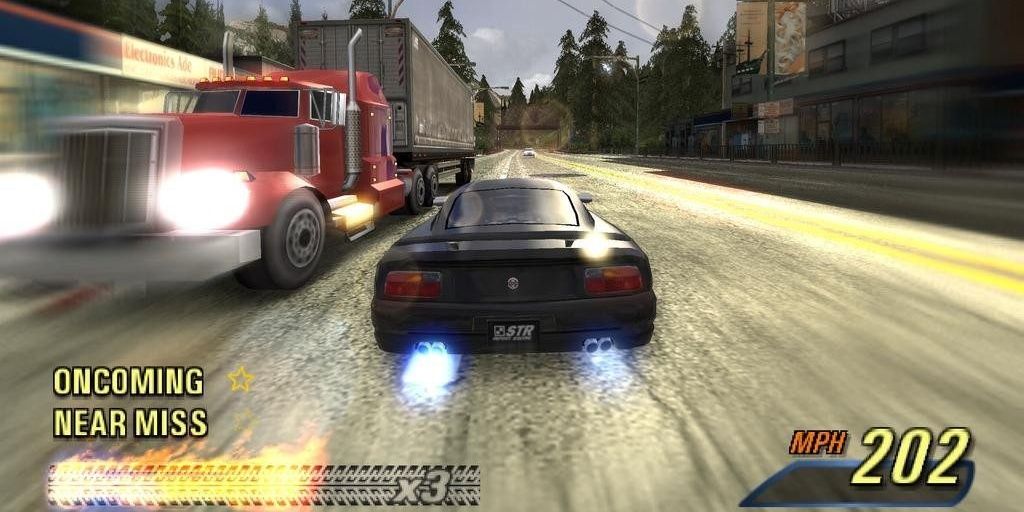 Of all the Burnout games, where does one start with choosing one to remaster? Where the debut focused on racing and the latest on racing and crashing, it's a safe bet to go somewhere in the middle. Takedown is where many gamers learned about the series, notoriously known for glamorizing car crashes on an explosive level. Despite its aggressive, road-violent nature, the series reached an at-time peak for racing mechanics and graphics.
Players were incentivized to drift, speed, and bully their way into glory in race and crash modes. Remasters of the earlier Burnout games would almost inarguably be popular, with classic Crash modes revitalizing couch multiplayer.
Source: Read Full Article