Reddit user JesseFreakinD has shown off his musical chops in Stardew Valley by composing the Tetris song using flute blocks and drum blocks in-game.
Flute blocks, a piece of furniture within the game, let players choose what notes they play whenever they walk past. You get one when you donate three artifacts,  including the bone flute, to the museum, but to craft them, you need to get six friendship points with Robin, the town carpenter.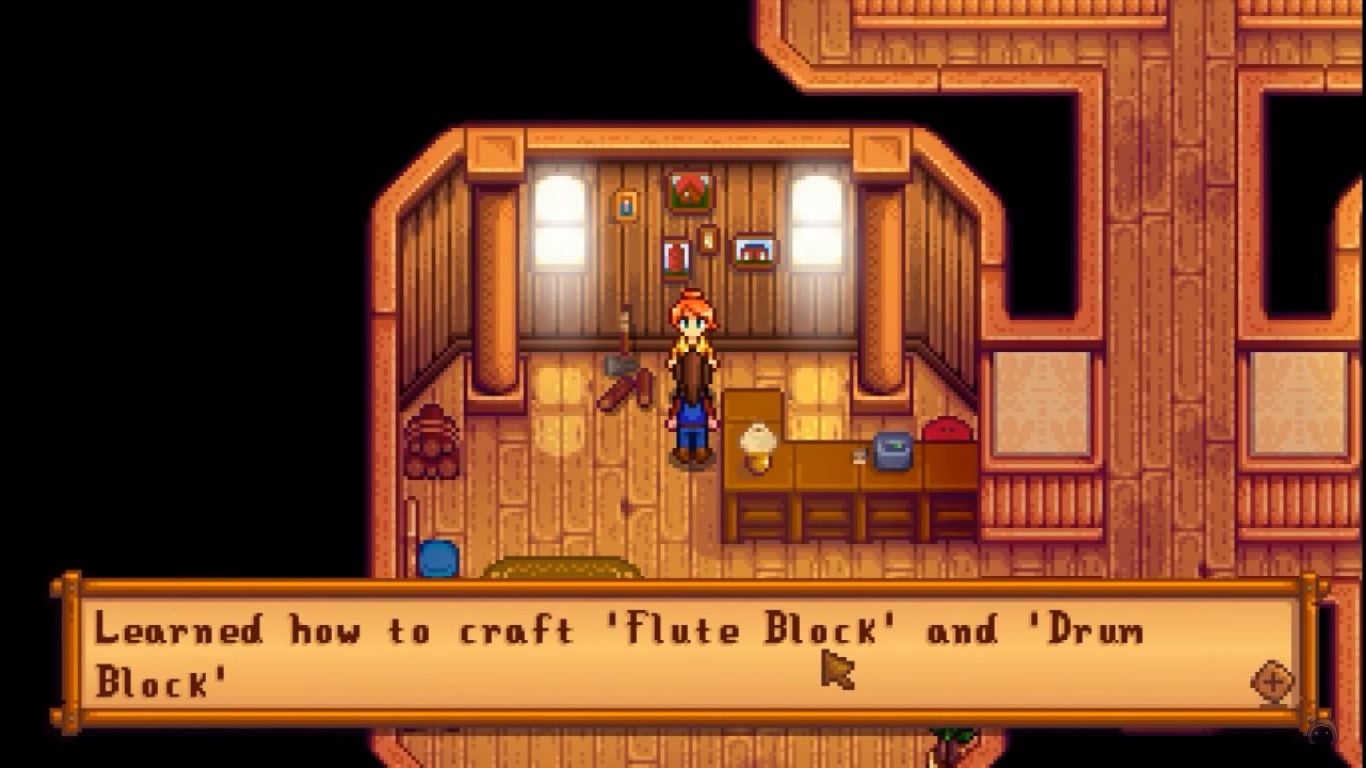 The potential for musical compositions is obvious, so much like with the note blocks in Super Mario Maker 2,  it was only a matter of time before people started using them to compose their favorite songs.
RELATED: 10 Indie Game Recommendations For Stardew Valley Fans
For JesseFreakinD's composition, he lined up four rows of flute and drum blocks, each spaced perfectly to recapture the song's tempo as the player walks along at their regular walking speed. The feat required 37 flute blocks and 29 drum blocks to complete, and is set up in a way that allows the player to loop back to the beginning and play the melody again in a loop.
Any popular game with building and crafting elements tends to inspire fans to show off their creativity, and Stardew Valley is no exception. The Stardew Valley subreddit has plenty of examples of this, including pictures made by crop placement and clever storage placement.
This isn't the first time that JesseFreakinD has created a composition within Stardew Valley. In April of 2019, he put together the entire opening theme song from The Office using similar techniques. The song was longer, but didn't have the same looping capabilities. That creation actually made its way to one of the all-time top spots in of the Stardew Valley subreddit.
It remains to be seen whether there will be many more fan-made compositions inside the game. Seeing as the game appears to still be popular four years after its initial release, there's a good chance it'll last a while longer and draw in more creative types who want to show off their talents.
Source: Read Full Article