Skylanders might be about to make an unlikely comeback. A fan recently confirmed Activision is sending out survey questions to gauge interest in a Skylanders compilation that will include the first three games and won't require the toys to play.
For those who were never a fan of the whole toys-to-life craze, Skylanders was probably the best and most successful example of the genre. What began as a Spyro spinoff in Skylanders: Spyro's Adventure, Skylanders has players purchase action figures to unlock the character to use in-game by placing them on a "portal of power." By the time the sixth game was released in 2016, there were over 180 Skylander figures for fans to collect.
Although the games were moderately well reviewed, Activision switched from console to mobile the 2018 release of Skylanders: Ring of Heroes. After that, the franchise was shelved and the creator Toys for Bob was reassigned to support Call of Duty: Warzone development.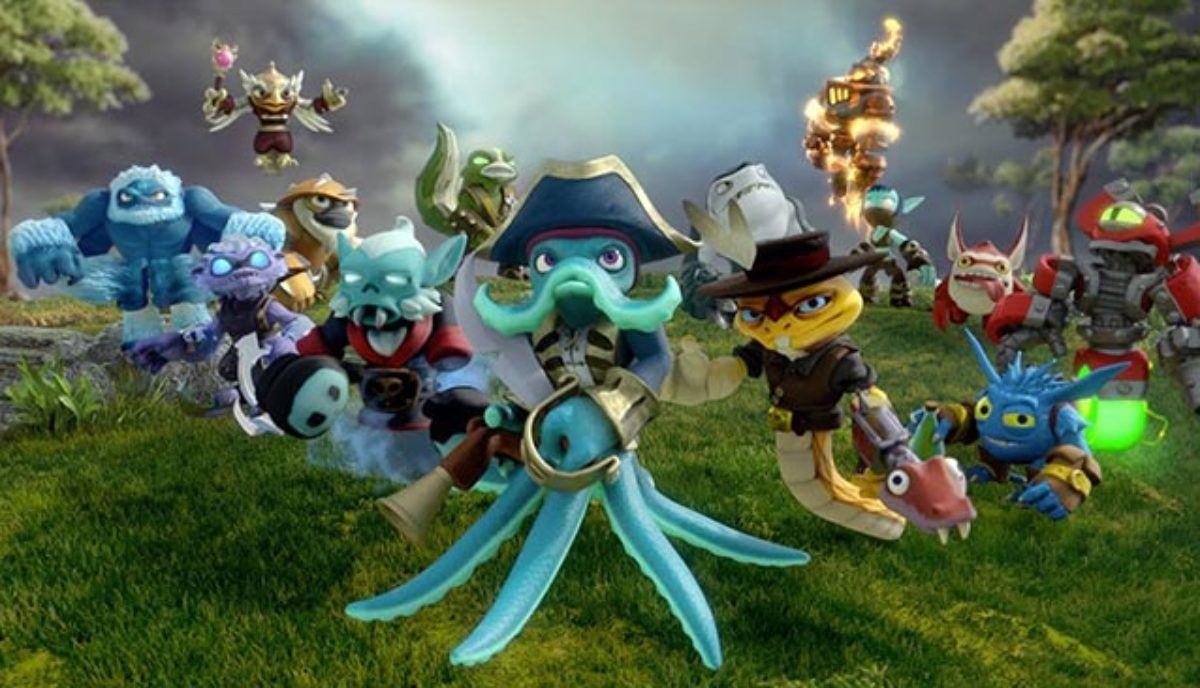 That seemed like it would be the end of Skylanders except for two things. The first came last year when Activision CEO told The Verge that he discussed the possibility of a Skylanders revival with Xbox head Phil Spencer. The second came just yesterday after a fan posted to the Skylander's subreddit a survey where they were asked about a potential Skylanders revival.
The user said they'd recently played Crash Bandicoot 4 and were later asked by Activision about their preferred game genres. After selecting action platformers, they were then taken to a series of questions regarding Skylanders. The slides seemed to imply Activision is at least considering a compilation of the first three Skylanders games (Spyro's Adventure, Giants, and Swap Force), with a targeted release date of Q4 2023. The games wouldn't require the figurines to play, and would be sold under one of several potential names (Skylanders Anthology, Skylanders Portal Pack, or Skylanders Eons).
Of course, none of this guarantees Activision will release a Skylanders anthology. First, there's the Microsoft merger to consider, and second, the surveys sent might show a general lack of interest in Skylanders without the toys. Still, fans on the Skylanders subreddit seem awfully keen on a remastered anthology even if it doesn't work with the original toys.
Source: Read Full Article