Watch Dogs Legion, the upcoming third installment in Ubisoft's futuristic franchise, is set to release for current generation systems on October 29. In a new-fashioned London where you can hack, fight, or stealth against an authoritarian government, this game looks to be a fun open-world romp. With a short time until launch, it is time to start thinking about which edition to grab and what preorder bonuses are available!
No matter which edition of the game you choose, and there are a few to choose from, you will receive the preorder bonus. This preorder bonus comes in the form of the Golden King Pack– the pack has three digital items: The Lux Car Skin, the Uneasy Lies Mask Skin, and the Serpent Sisters Gun Skin.
Standard Edition
The standard edition of Watch Dogs Legion includes the game and any preorder bonuses (if you preorder). This edition is available digitally and in a physical form.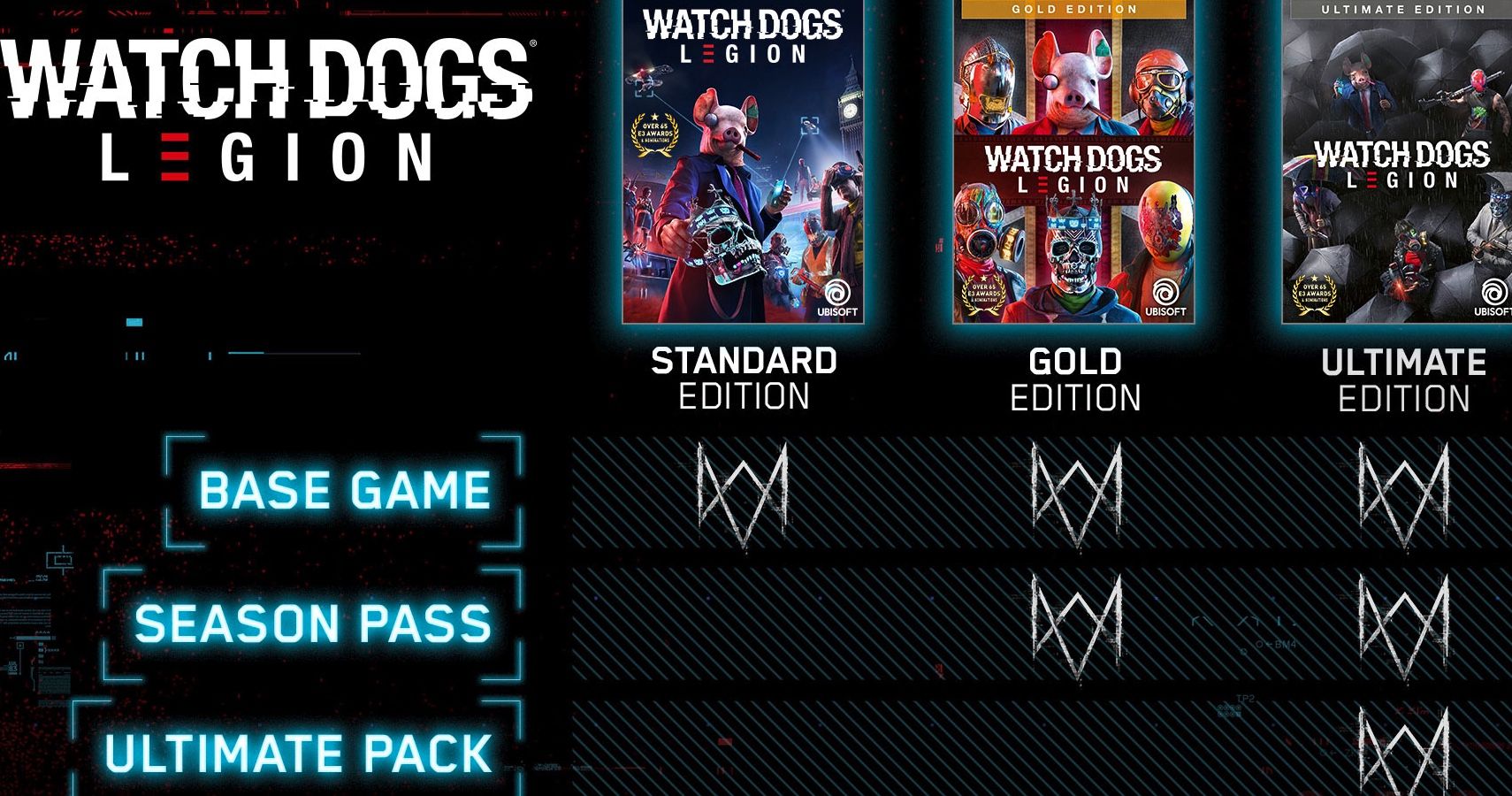 Gold Edition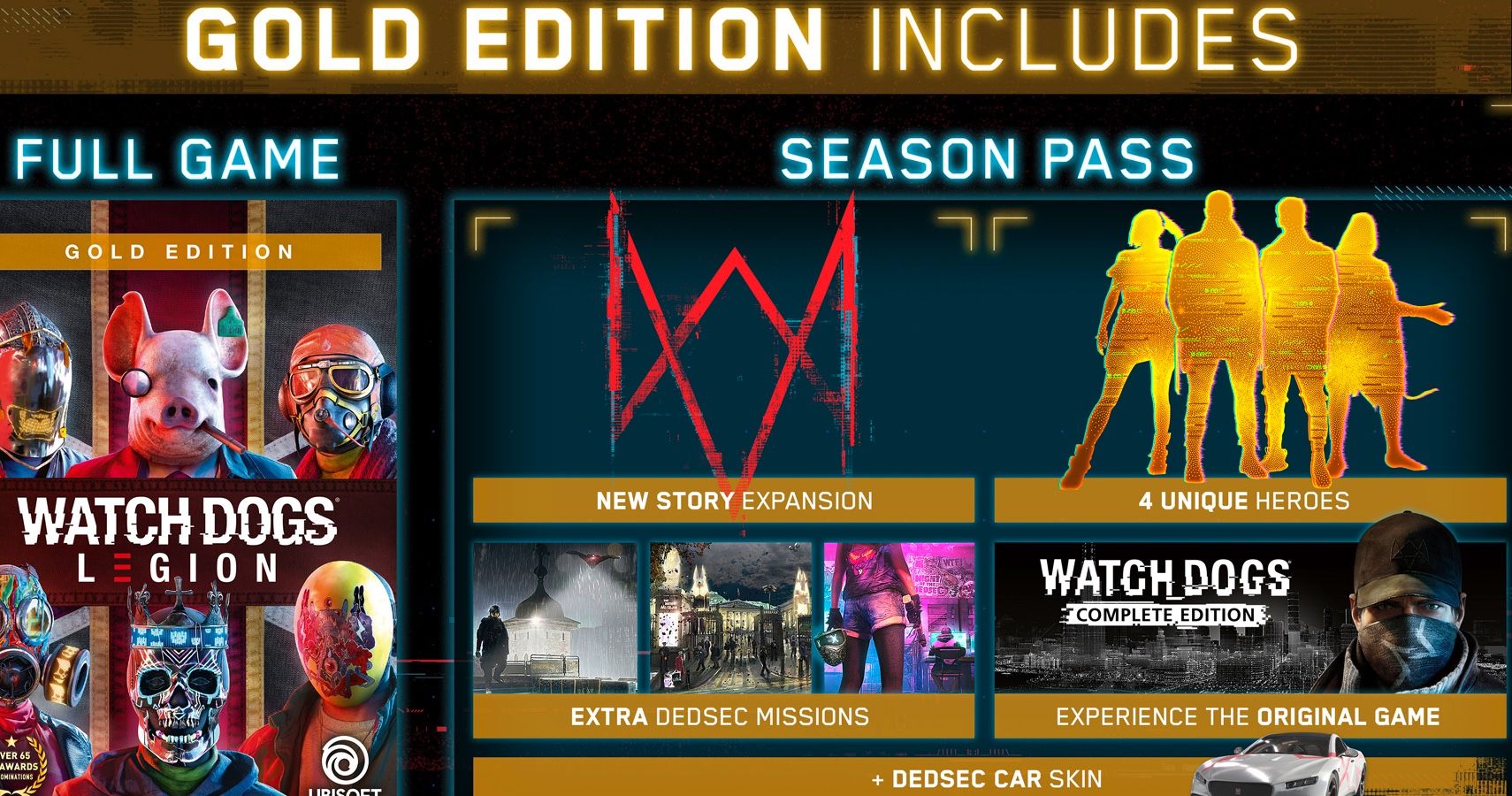 Next up is the Gold Edition of the game. This edition includes the game, any applicable preorder bonuses, the season pass, and three-day early access to the game. While too much hasn't been revealed about the season pass for the game and what it will entail, the official website for Watch Dogs Legion states that it will offer players four unique heroes and missions, an exclusive mission and mask, and a Dedsec car skin. This edition is available both physically and digitally, though the physical copies will receive a special Steelbook case.
Ultimate Edition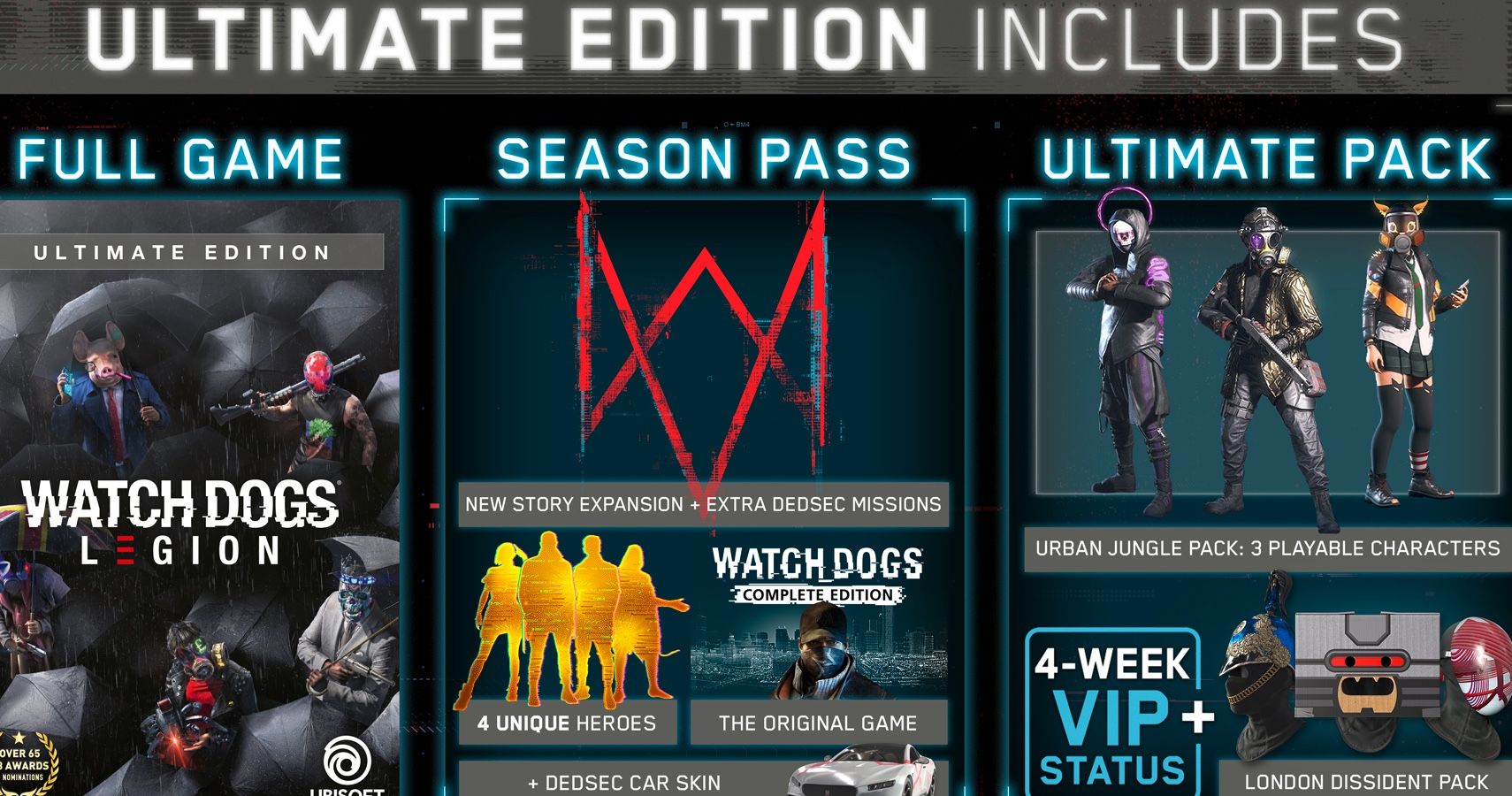 Then there is the Ultimate Edition. While this edition is available from most retailers and online shops, GameStop is offering a steelbook edition of the Ultimate Edition that includes a limited case for the physical game. Beyond that, the Ultimate Edition includes the game, any preorder bonuses, the season pass, three-day early access to the game, and the Ultimate Pack. The Ultimate Pack includes the Urban Jungle Pack with three characters and three masks and gives players a four-week VIP status. With the VIP status, players will earn experience and currency faster as they play.
Collector's Edition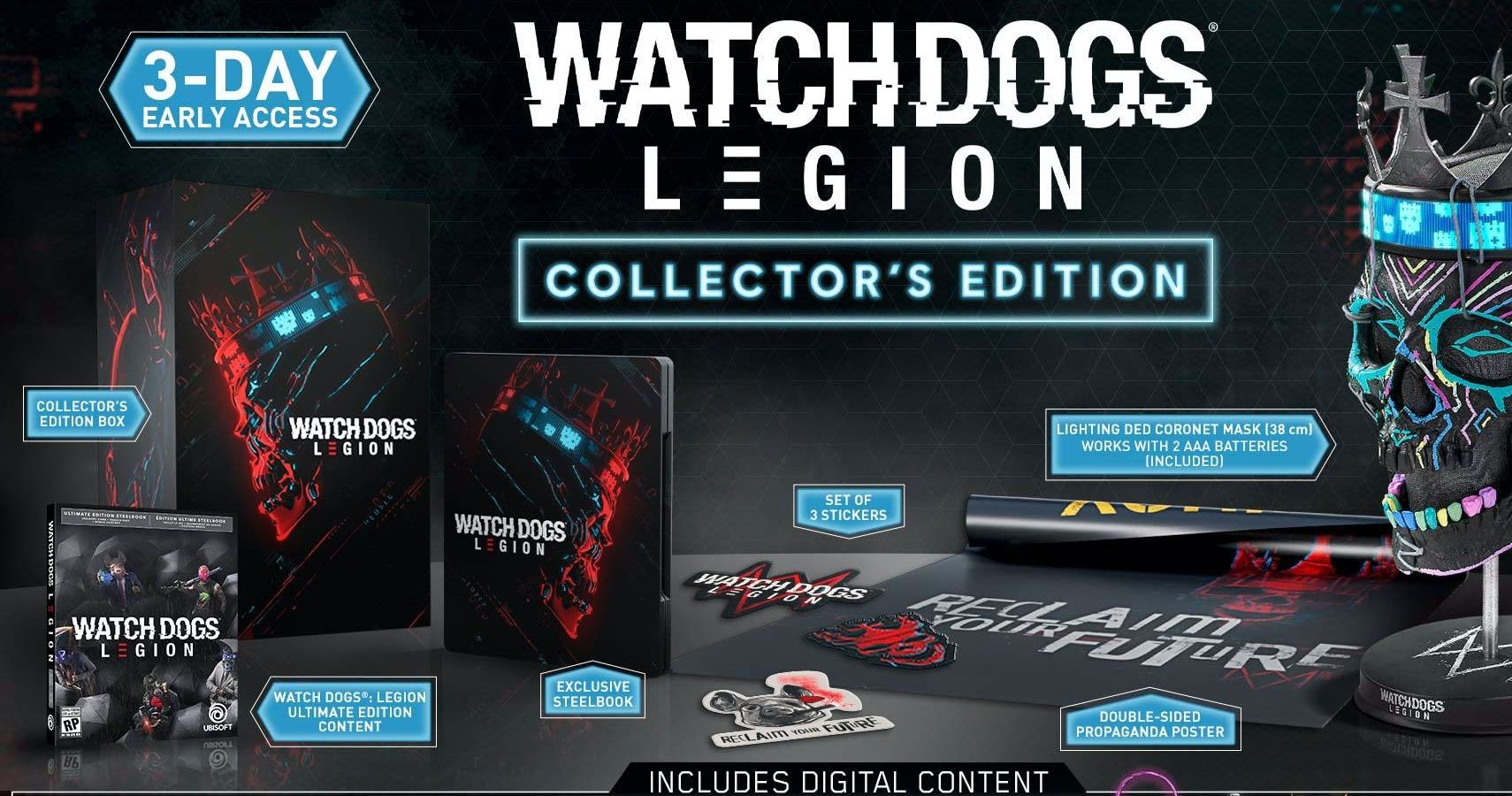 Finally, there is the Watch Dogs Legion Collector's Edition. This is a Ubisoft Store exclusive and comes with a bunch of digital and physical items. It offers the game and the preorder bonus (if preordered), the season pass, three-day early access, the Ultimate Pack (Urban Jungle Pack and four-week VIP status), and a special in-game mask. It also includes several physical items including a Lightning Ded Coronet Mask, exclusive steelbook, a double-sided Propaganda poster, three stickers, and the Collector's Edition box.
While Watch Dogs Legion is set to release for current systems (PlayStation 4, Xbox One, and PC) on October 29, those who purchase the game will be given free upgrades for next-gen systems (PlayStation 5 and Xbox Series X) when it releases for them on November 10.
Source: Read Full Article