In Free Guy, Ryan Reynolds stars as an unassuming NPC in a chaotic open-world video game who becomes self-aware and sees himself as a hero fit to thwart all the rampant crime — which sounds a lot like if you were to make GTA: The Movie.Not only does the footage remind folks of other "break the system from within" flicks like The Matrix, Wreck-It Ralph, Tron, and even The LEGO Movie, but its virtual world seems to be heavily influenced by a mega game franchise – Grand Theft Auto. In fact, the film's composer, Christophe Beck, told SYFY WIRE that the movie was a "cross between Grand Theft Auto and The Truman Show." Watch the trailer again below if you haven't seen it yet:So has Disney basically given fans GTA: The Movie? It certainly seems so. Obviously though, the twist here is that the main character is one of thousands of cannon-fodder who populate Free City, constantly at the mercy of the online invaders who do nothing but wreak havoc and violence, but that won't stop us all from being excited by this premise.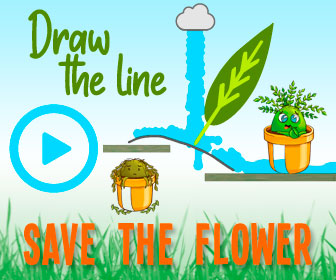 It's literally a GTA Movie

— Fontz being Fontz (@ItsFontz) December 7, 2019
So how is Ryan Reynolds' Free Guy basically GTA: The Movie? Let us count the ways.
Vehicular Guy-Slaughter
Cars plowing through crowds. Helicopters crashing into buildings and destroying entire floors. Much like the GTA games, pedestrians from all walks of life are grill gristle for dangerous, daredevil drivers who not only crash head-on into other vehicles…
…but into average bank tellers trying to cross the street as well.
Just stepping out on the sidewalk every morning is a perilous task if you're a dazed denizen of Free City. It's a morbid, key component of Grand Theft Auto games that Free Guy seems to have incorporated flawlessly into the story. It doesn't matter if a player in the game is joy-riding or being chased by the cops, bystanders are butchered.
Streets of Fire
The outside world, in general, is a madhouse of mayhem and malice. Inside Guy's apartment, everything is quiet, organized, and clean. Once he leaves his front door though…
…it's a maelstrom of misbehavior. People fire machine-guns willy-nilly. Zipliners launch missiles. Crazies just walk around with flamethrowers. It's a frightening freak show.
And that's just Guy's morning commute. Every day he's forced to walk through a gruesome gauntlet of ghastly activity – just like the unwitting citizens of Vice City, Liberty City, and Los Santos in the GTA games. Makes you think twice about the next NPC you accidentally (or intentionally) drive over, huh?
Hellacious Heists
No NPC is truly safe in Free City, but things are even more hazardous for Guy since he works in a major bank that's the constant target of players looking to score fast cash. Every day, multiple times a day, gunmen storm in screaming, looking for loot.
Non-stop crime and disorder are the way of the world in Free City, as hapless cops are powerless against the players and their desire to destroy everything around them. This GTA-style atmosphere is the catalyst for Guy's moment of clarity, where he decides to actually take down one of the bank robbers.
INNER-VISION
When Guy defeats the robber and takes his glasses, his eyes are opened to a whole new virtual landscape. He's able to see his own world for the video game it is. Within the They Live-goggles space are some very familiar features for first-person adventures.
First, there's the in-sight location map, here off to the bottom right. Then there are basic readings, letting Guy know he's a Level 1 noob carrying $187 in cash. He's also on a timed mission, it would seen.Guy can also hone in on another player – here it's PrincessBANGBANG! – and check their stats.On the bottom, you see an action bar, featuring XP, Stamina, and Power readings. Guy's first option here, being unarmed, is a "Harmless Slap."GTA readouts aren't this busy, of course, but for the purposes of the movie things had to feel more complex so that it came off as a huge difference to Guy's normal view.Obviously, there are other video game influences in Free Guy aside from GTA (or GTA Online), like Fortnite and Saint's Row, but the single city element, along with some of the carnage shown in the trailer definitely swings it more into the Grand Theft Auto camp.What else in the trailer reminds you of a specific game? Let us know below!Free Guy hits theaters July 3, 2020.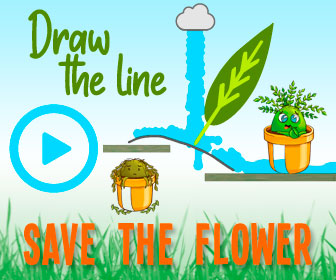 ---
Matt Fowler is a writer for IGN and a member of the Television Critics Association. Follow him on Twitter at @TheMattFowler and Facebook at Facebook.com/MattBFowler.
Read Full Article