Ark: Survival Evolved is free to keep on Steam right now thanks to Studio Wildcard discounting the base game by 100%. In fact, everything Ark-related is free on Steam right now except for the Genesis Season Pass and the expansions that are part of the Ultimate Survivor Bundle.
If you're a crafting/survival game fan or just really love dinosaurs, Ark is one of the best in the genre. The base game is all about going from nothing to crafting high-tech arms and armaments, utilizing dinosaurs and other local flora and fauna along the way. The dinos are really the key selling point of Ark, with everything from T-Rexes to Dilophosauruses available in-game.
Why are there dinosaurs in Ark's world? Well, that gets into Ark's lore, but it has to do with actually being on a spaceship that's designed to bring life back to planet Earth after an ecological apocalypse. And for some reason, the Ark designers thought it would be a better idea for Earth to start back at the dinosaur age.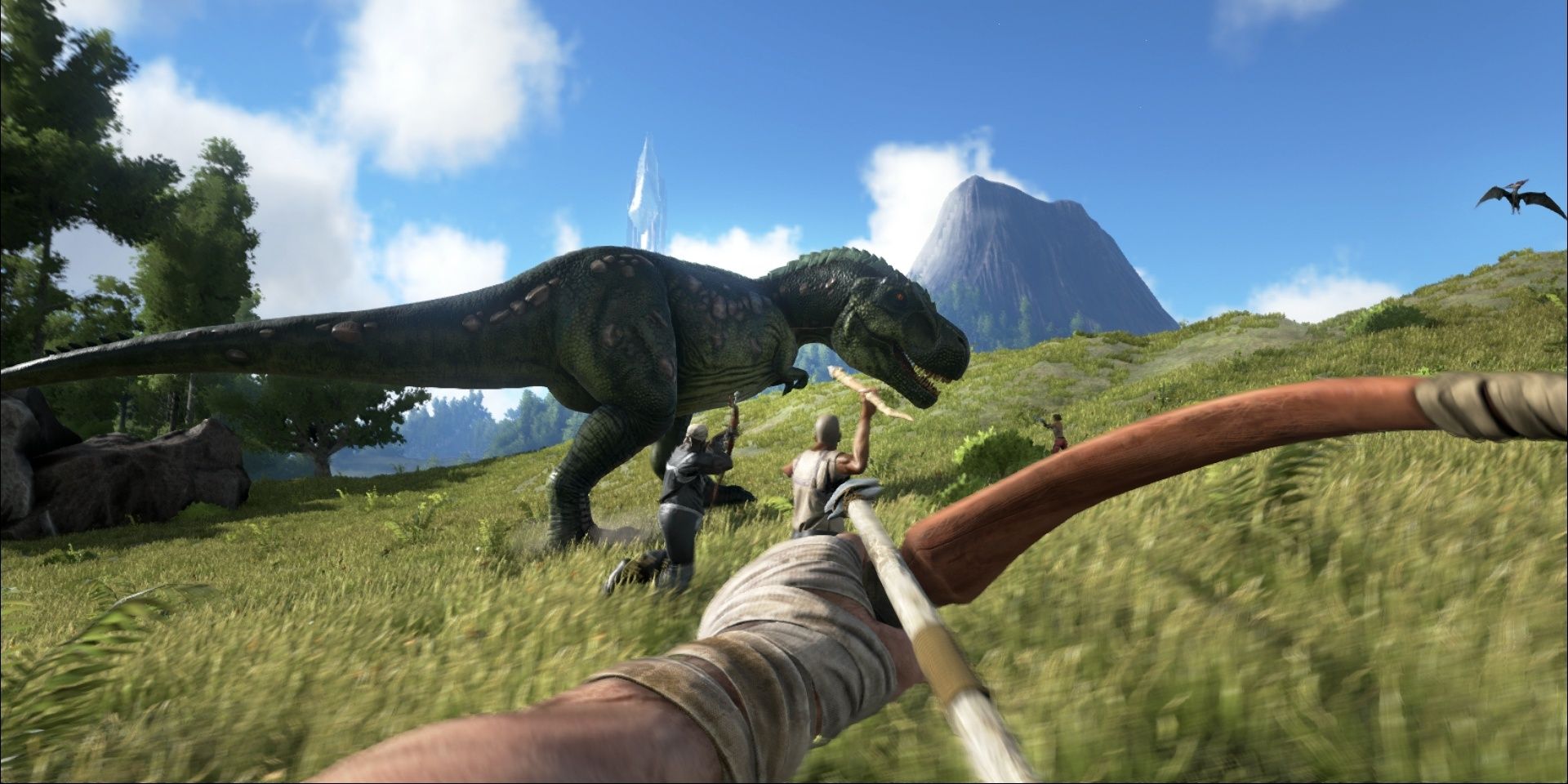 There's a lot more to Ark of course, but that'll require the Genesis Season Pass, which provides players with last year's Genesis expansion. A story-based campaign that adds new creatures, items, weapons, and structures, Genesis reveals everything about Ark's lore and where Ark is headed in Ark 2.
You can get the Genesis Season Pass for 20% off and the Ultimate Survivor Bundle for 35%. Those add more maps, creatures (not all of them dinosaurs), items, and weapons for players to craft, although they have less to do with Ark's story than Genesis.
Ark: Survival Evolved is free to keep on Steam from now until June 19, so act fast.
Ark 2 is also on the way. Revealed at last year's The Game Awards, Ark 2 got a brand-new trailer at last weekend's Xbox & Bethesda showcase. We got to see Ark 2's new setting, characters, and Vin Diesel grunting on the back of a T-Rex. Ark 2 is set to launch sometime next year.
Source: Read Full Article