After attending an impressive 45-minute demo in January, BenQ gave me the opportunity to demo its 32-inch BenQ EW3280U 4K HDR Entertainment Monitor with HDRi Technology. I played around with this incredible product for about three weeks.
An essential thing to note is that even though this monitor has gaming capabilities, it's meant to provide a superior visual and sound experience for all types of digital entertainment. Retailing for $799.99, it's a Mercedes Benz of monitors with more high-end features than anyone ever knew they needed. BenQ's target user here is the casual gamer.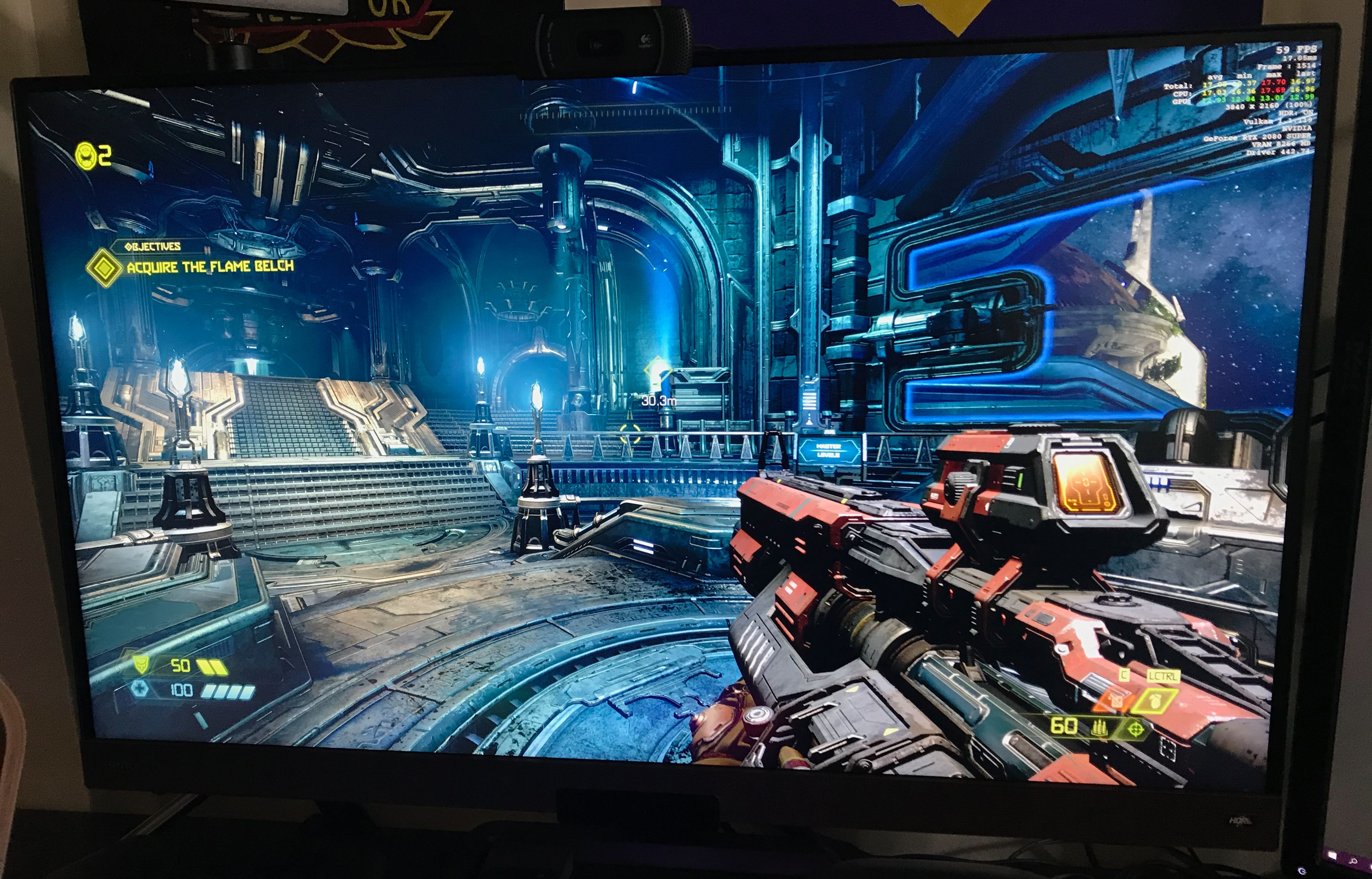 Destiny 2 looked incredible on this display, almost as though I was playing a movie. The game ranges from visually stunning to excessively drab and the native HDR beautifully accommodated these changes.
The first time I played Apex Legends on the monitor, its sheer size impacted my gameplay. I suspect I noticed the differences because battle royale games require significant concentration. My home monitor is also 32 inches, but it has a smaller viewable area. After some trial and error, I found a new mouse sensitivity and a new FOV that made the experience more comfortable. Still, I couldn't quite get the picture right.
It's hard to use images to showcase the differences due to the fact that the display changes based on the lighting around the monitor but is also impacted by the light that illuminates the screen. However, to me, the Game setting seemed too dark.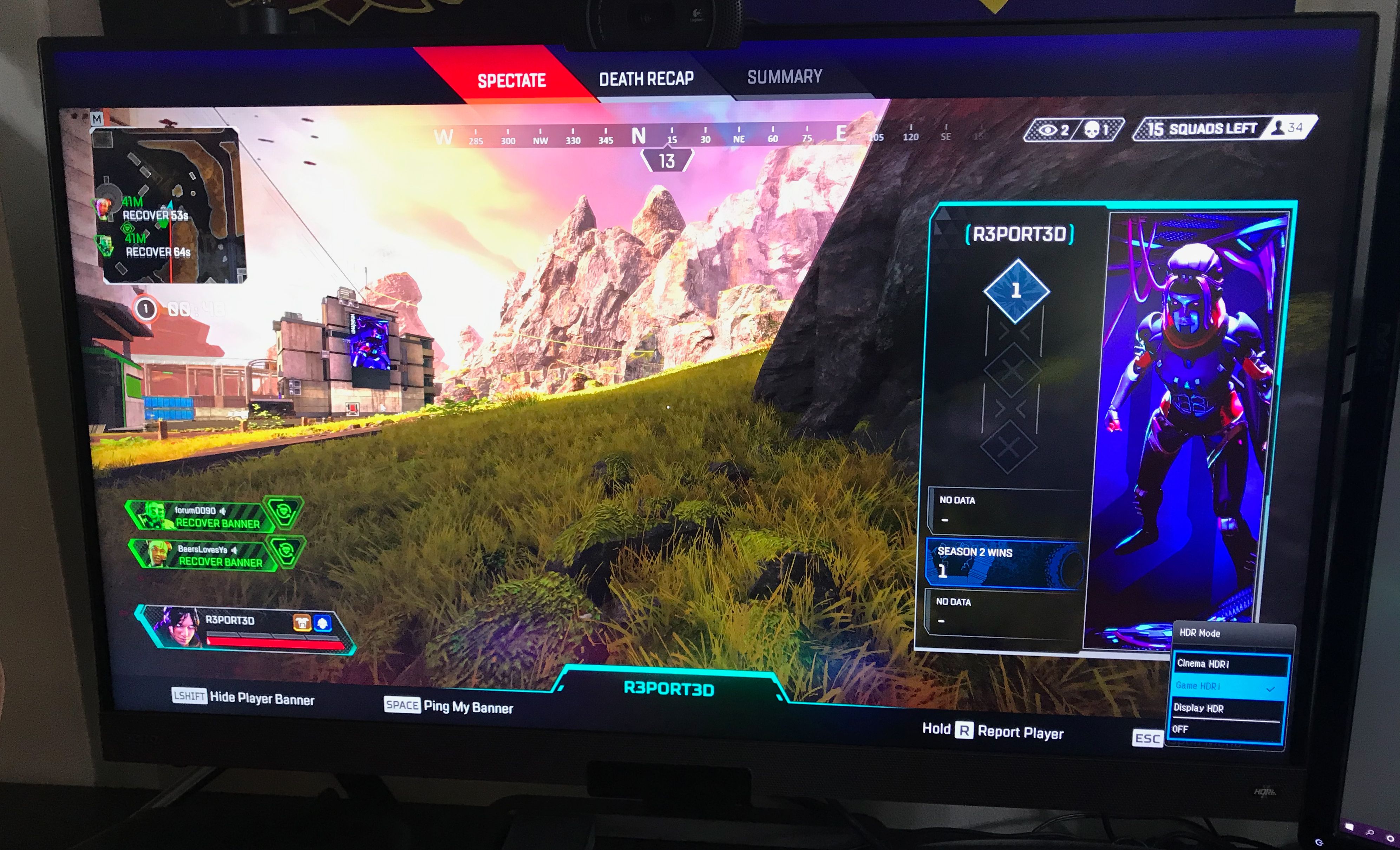 Cinema felt too bright.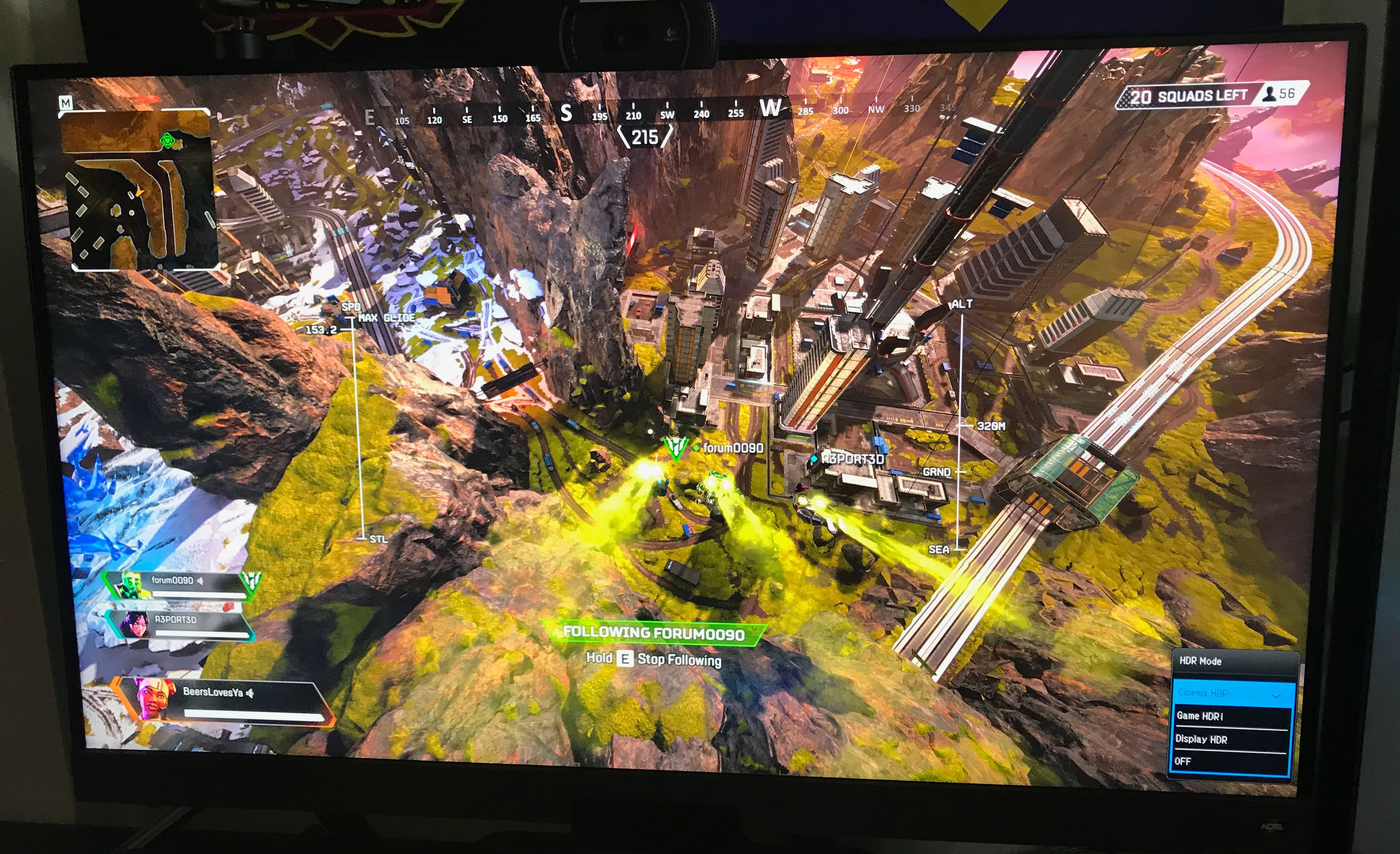 Display felt generic, but I ultimately settled on that mode. Raising the Contrast value also helped a bit.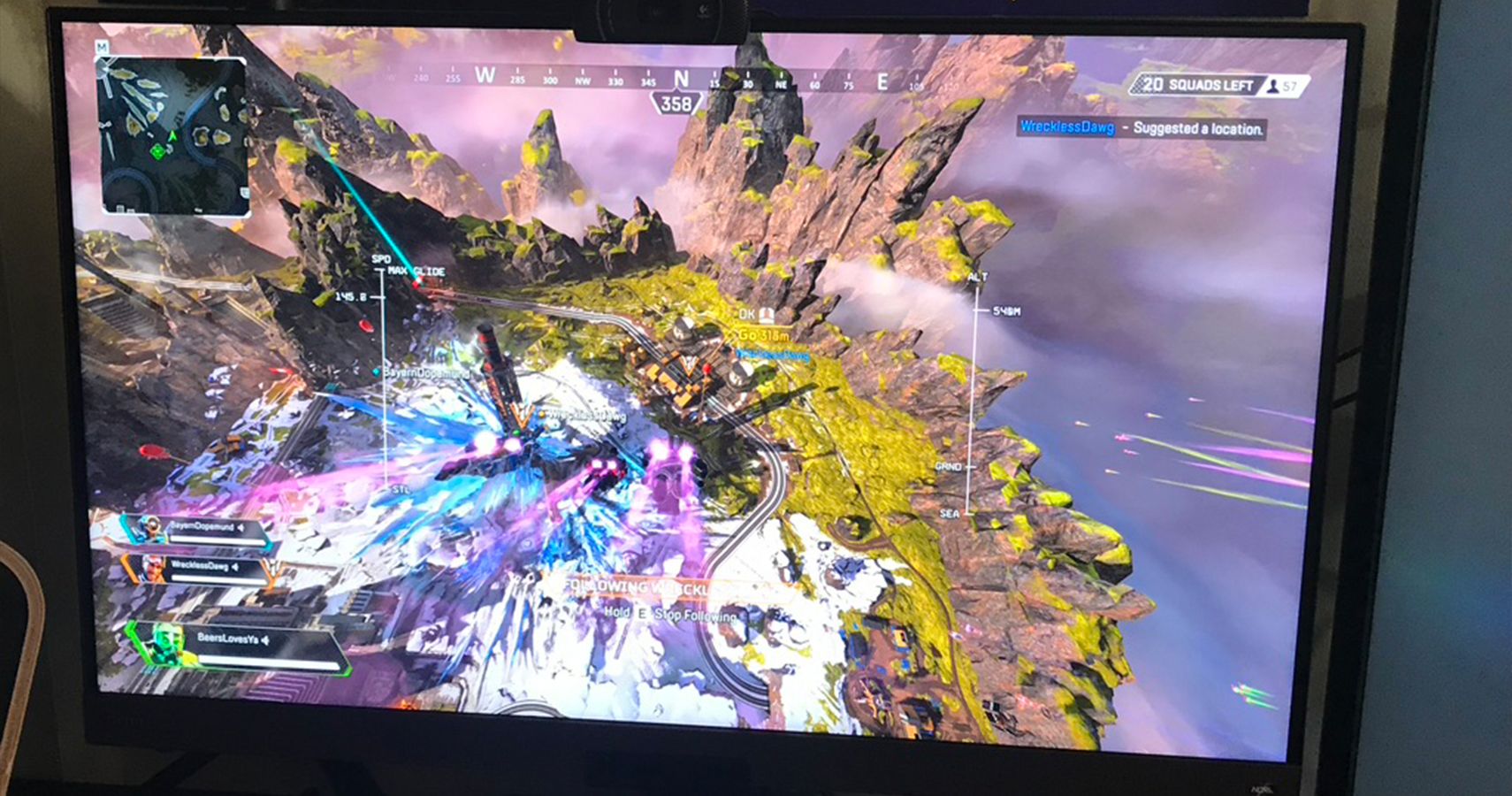 Still, it never felt quite as precise as I would have liked.
Exploring Additional Monitor Features
One aspect of note is the monitor's Eye Care technology with low blue light, anti-flicker and eye reminder options. As many late-night gamers know, it can be tough to go to sleep after a few rousing rounds of a favorite game. Though the blue light settings impacted the quality of the picture, it helped alleviate some of a game's visual stimulation. Though I didn't keep rigorous data on my sleep patterns, it seemed to help with the post-game wind-down.
BenQ's EW3280U uses FreeSync technology. FreeSync and G-Sync are competing technologies designed to prevent screen tearing and stuttering. G-Sync uses patented technology within the monitor, while FreeSync uses the Adaptive Sync standard built into the DisplayPort standard. Most hardcore gamers prefer G-Sync to FreeSync, but there's no visible difference. FreeSync will work on both Nvidia and AMD graphics cards, while G-Sync works with Nvidia only. While FreeSync is a welcome feature, the monitor's 60 Hz refresh rate means it's difficult to notice the benefits.
The monitor has a built-in subwoofer. It has different settings for sound options including Cinema and Game modes. The former is meant for an overall denser sound, while the latter allows gamers to hear the subtleties in a game's background ambiance, such as footsteps in Apex Legends. 
The subwoofer's sound quality is solid, though, as one might suspect, I preferred using an external speaker system. When playing something like a battle royale, which requires a high level of sound awareness, headphones are still the player's best bet. But, as a built-in option, the monitor's sound capabilities are far better than standard quality.
If there was one thing lacking, it was the fact that there's no height adjustment option.
A Monitor Built For Casual Players With Taste
As someone who considers herself a hardcore gamer, I'm not sure this would be my first choice. It's designed for someone who wants a single screen for films, games and digital tasks such as editing or graphic design. BenQ makes fantastic monitors for each of these specific cases, but they made this monitor to handle all of those things. As such, it's an ideal monitor for a casual player who wants to kick back and enjoy an awesome viewing experience after a long day of work.
For this review, BenQ loaned its 32-inch EW3280U Entertainment Monitor to TheGamer for a period of four weeks.
Source: Read Full Article