Fortnite will celebrate five years since it launched later this year. A remarkable achievement, especially when you consider the very basic premise of the game. Land on an island with 99 other players, eliminate as many of them as you can before getting eliminated yourself, and then jump back on the Battle Bus so you can do it all again. There's really a lot more to it than that, of course, which is why the game goes from strength to strength.
Perhaps the biggest draw to Fortnite is its crossovers. There is no corner of the entertainment industry immune to the Fortnite collaboration treatment, and a couple of huge stars are about to make their triumphant returns to The Loop. Silk Sonic, better known as Bruno Mars and Anderson .Paak, is heading back to Fortnite complete with a new radio station and a couple of new outfits.
Players have been able to listen to music on car radios in Fortnite for a little while now, and you'll soon have an all-new radio station to tune in to. Icon Radio will feature tracks from An Evening With Silk Sonic, and the station's host will be the legendary Bootsy Collins, which is a pretty special crossover all by itself. The station should actually be live right now, so give it a listen next time you're in a car on the island.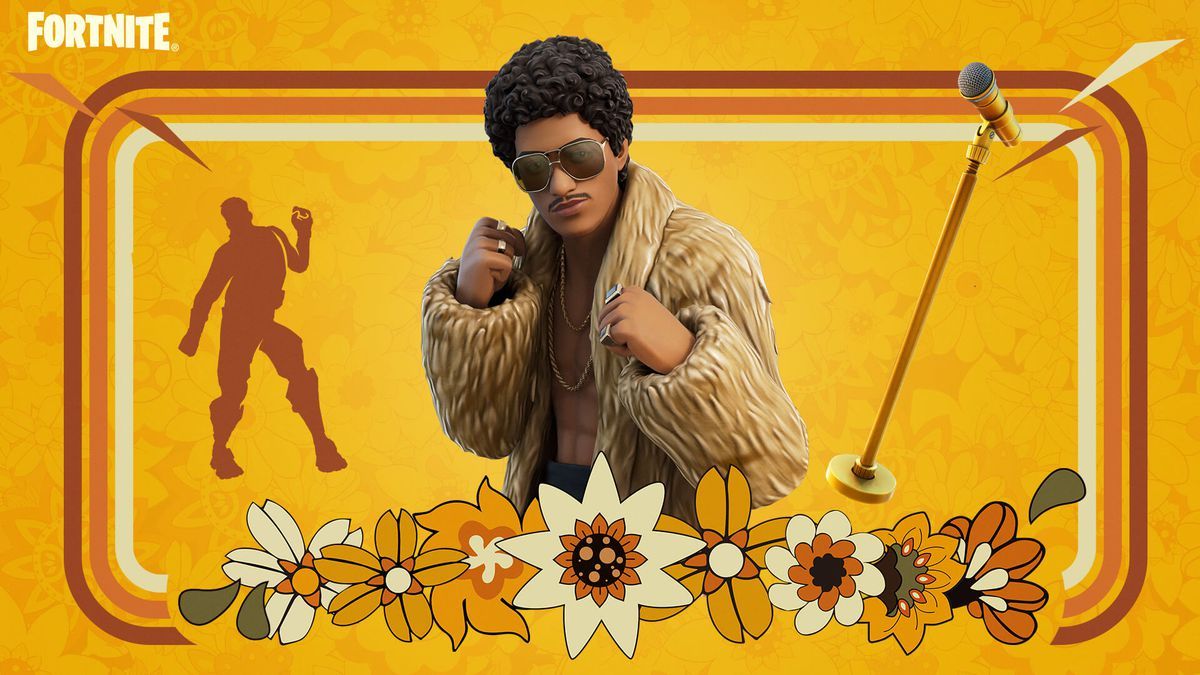 Silk Sonic duo Mars and .Paak will both be getting new Fortnite outfits to celebrate their music hitting the game. Mars's outfit will come complete with the Sound Scepter Pickaxe which doubles up as a back bling. There will also be a Free Wheels emote, and both outfits include a reactive style that players will need to wait for their launch to see. Both will be available in the Fortnite store from February 11, 2022.
Well, technically, a select few of you will be able to see the new outfits a little earlier than everyone else. The Duos Silk Sonic Cup takes place on February 7. As has become customary with Fortnite's cups, players who win will get the outfits earlier than everyone else, thus allowing them the opportunity to visually brag about their win before the rest of the world can buy them through the in-game store.
Source: Read Full Article