Genshin Impact is wrapping up yet another five-star banner as Albedo's timer is slowly ticking away and now Ganyu's release is just around the corner. If you're hurting for more Primogems and want to pull for the game's beloved goat girl, then you're in luck. Mihoyo is feeling a little more giving today.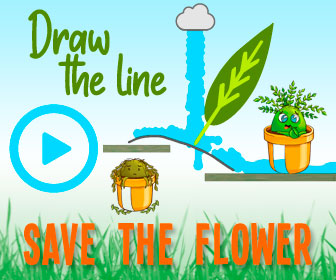 In a post on Mihoyo's official website, the company has posted a bit of trivia from Paimon for a limited-time event. If you can guess the correct answer, you'll be rewarded with 50 Primogems in Genshin Impact. Today's question reads as, "What is Ganyu's favorite hobby?" Your options are A. Exercise, B. Traveling, C. Work, or D. Painting. Think you got it? If so, plug in the correct letter to replace the question mark in code "?uupmbjsvd".
Don't get it? No worries, the answer is apparently the third option, C. Work. Ganyu likes.. working. Gross. You can plug in the code "cuupmbjsvd" on the account management site, it should work for players on PS4, PC, and mobile. Once you've logged in, just click Redeem Code at the top, select your server, then the rest should populate and give you a place to drop the code.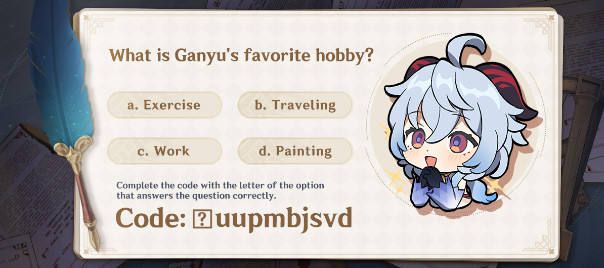 Give the code a few minutes, then log into Genshin Impact. You should have a letter waiting from Paimon with 50 sweet, sweet Primogems. No, it's not a ton, but considering how hard they are to save you should score them wherever you can.
It sounds like this code doesn't have much time, so be quick, as Mihoyo has noted that it's also limited in supply. If too many folks redeem it before you, you may lose your chance. Also note, you'll need to be at least Adventure Rank 10 before you can reap the reward for knowing a thing or two about Yuehai Pavilion's adorable secretary.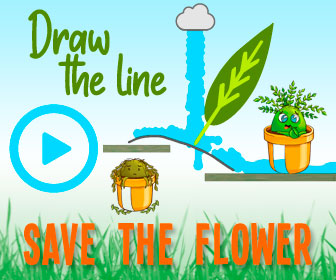 Genshin Impact just launched its 1.2 update at the end of December, introducing us to the icy world of Dragonspire. You can still pull for Albedo's banner for a few more days, so act quickly if you want the quirky alchemist. Ganyu's event is just around the corner though, so keep saving if she's your priority.
Next: New Secret Dev Teleport In Genshin Impact Could Allow Players To Return To The Jade Chamber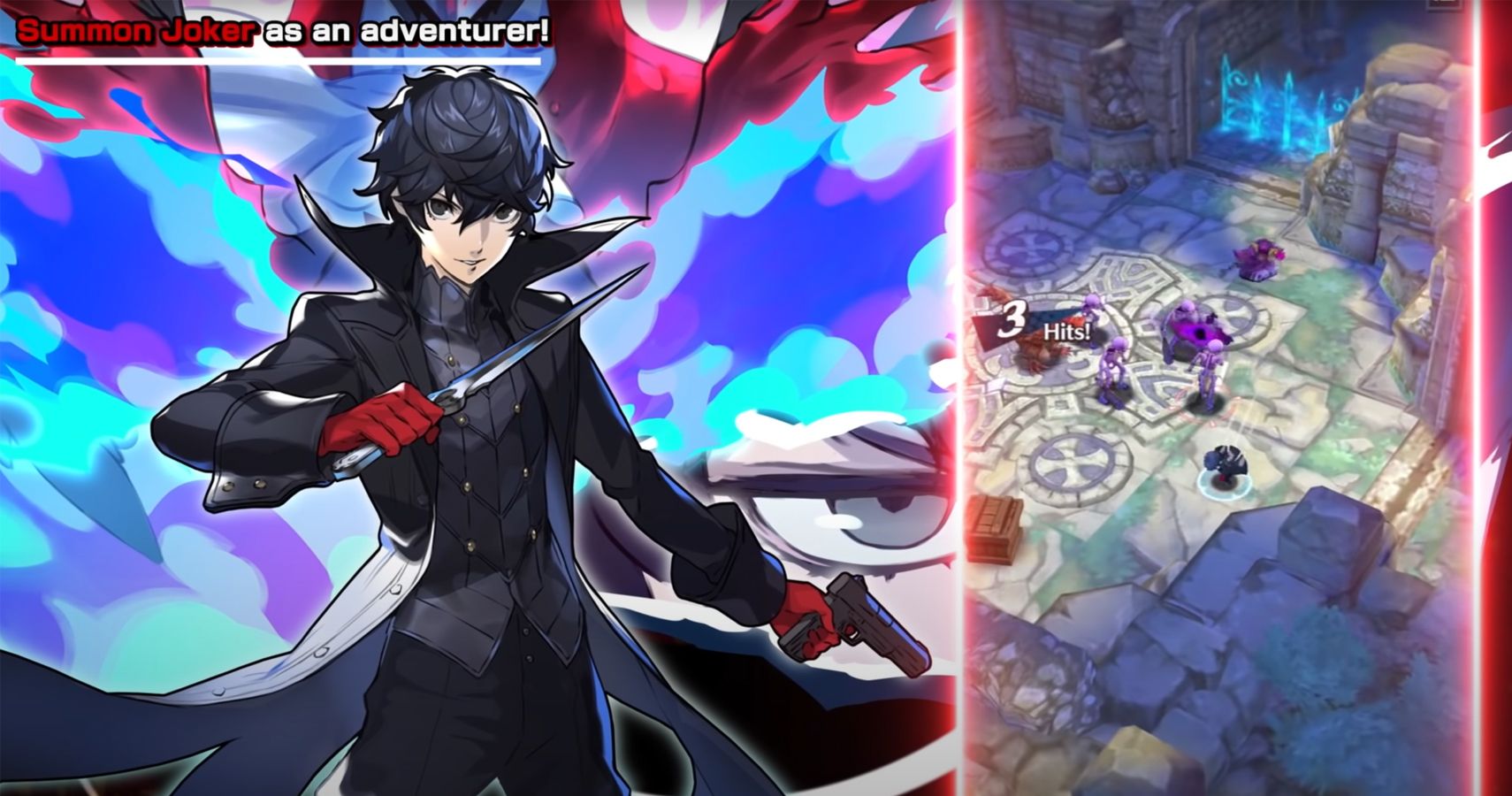 Game News
PC
Mobile
ps4
Genshin Impact
Andrea Shearon is a news editor at TheGamer who loves RPGs and anything horror related. Find her on Twitter via @Maajora.
Source: Read Full Article