Crash Bandicoot: On The Run has arrived on iOS ahead of schedule and is storming to the tops of charts around the world.
There are a number of major video game anniversaries this year. One of those anniversaries will mark 25 years since the launch of the first-ever Crash Bandicoot game on PS1. Very little has been announced in regard to how exactly the marsupial's birthday will be celebrated. Other than the release of mobile game Crash Bandicoot: On The Run, that is.
On The Run was supposed to get its worldwide launch later this week. However, it has quietly released early on iOS and is available right now. This has clearly been realized by a lot of iPhone owners as On The Run is the best-selling game on the iOS store in 83 different countries right now. There is no word yet on whether Android owners will also get to play the game early.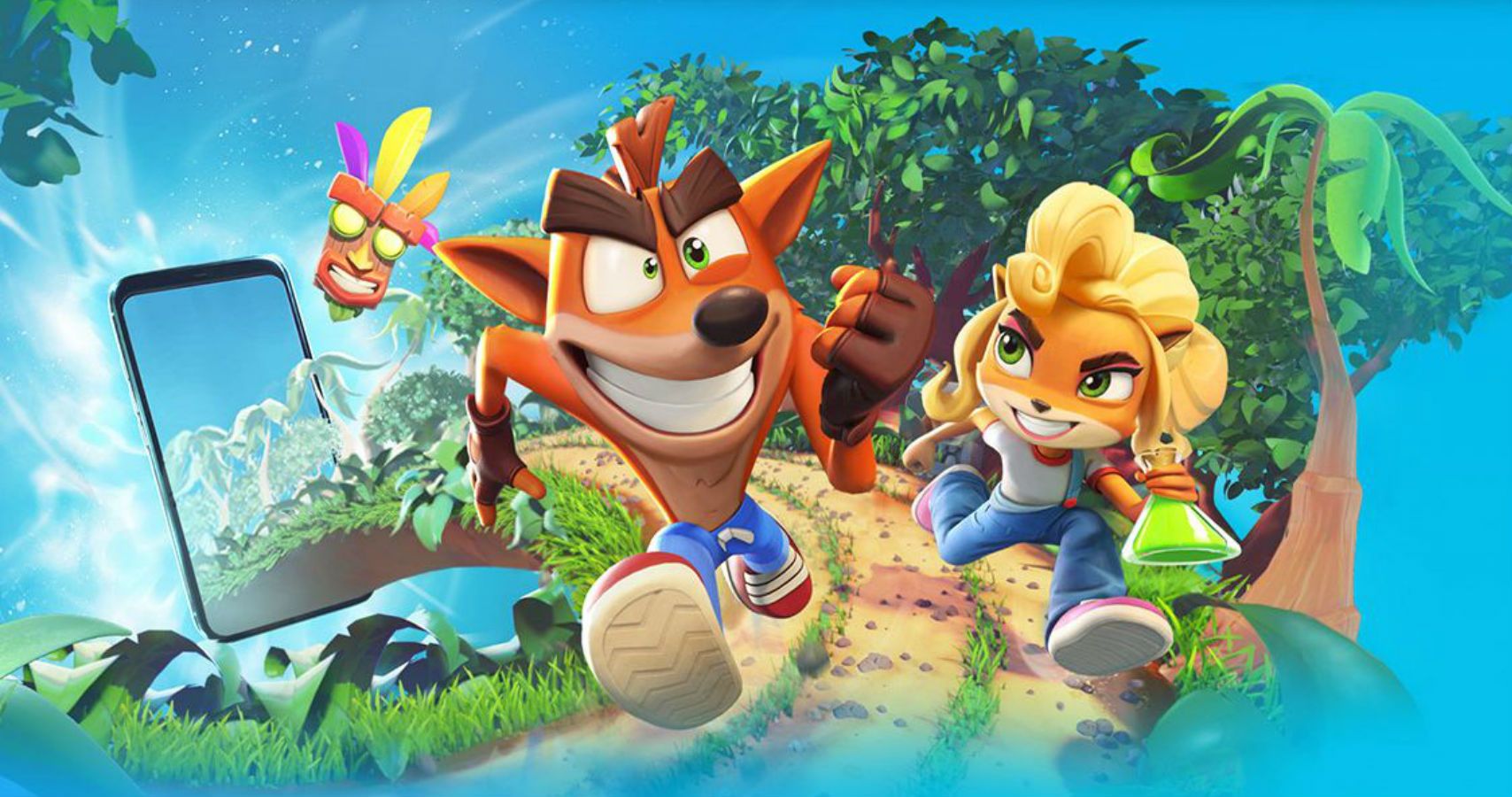 Fear not, since the official release of On The Run is March 25, 2021. That means Android owners only have to wait a few more hours at the very worst to get their hands on Crash's latest adventure. The endless runner is Crash's first foray onto mobile for more than a decade. The last mobile installment was Nitro Kart 2 back in 2010.
In other Crash news, the Bandicoot made his debut on PS5, Xbox Series X, and Nintendo Switch earlier this month. The new-gen version of the game is free to those who bought it on PS4 and Xbox, and if you want to know how it translates to the Switch you can check out TheGamer's review. It will also make its way onto PC before the end of the week.
As for On The Run, completing the game might take you even longer than earning Crash 4's platinum trophy, if that's possible. Developer King claims it will offer players 100 hours of gameplay, feature 50 bosses, and have 12 different lands to explore. If successful, it's also likely more is added to the game over time. Judging by its chart position following an early release, On The Run is going to be pretty popular.
Source: Read Full Article