Sometimes the law just isn't on your side in Cyberpunk 2077, and if you haven't already gleaned that from your time in Night City, then this quest, I Fought The Law, involving romance interest River and Mayoral Candidate Jefferson Peralez will convince you. In this quest, you'll be working against the law, despite partnering up with a police officer. The NCPD is as shifty as you may have guessed, and in this quest, we'll uncover one of their many secrets.
This quest also leads to the fascinating Dream On, in which Jefferson and Elizabeth Peralez go through some horrific existential discoveries. Make sure to check out how that quest goes right here. The other quest this leads to will follow River in The Hunt.
Meeting With Elizabeth And Jefferson Peralez In Cyberpunk 2077
The first thing that will happen is you will meet the Peralez couple in a car, and they'll ask you to witness several Braindance scenes for them to have your expert opinion. These BD scenes are fairly simple compared to the ones you'll find in the main quest, with not many secrets to find. Make sure to check our guide to navigating Braindances to get through these without issue.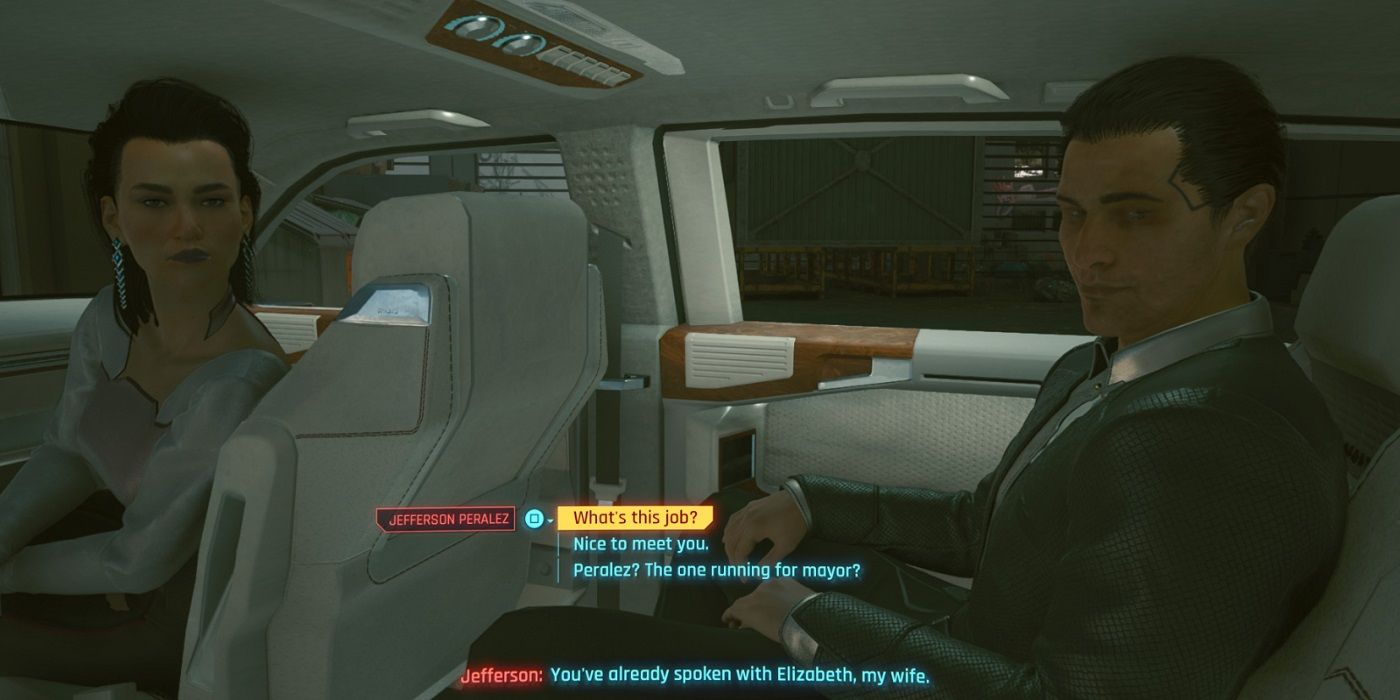 There's a single important thing to examine in each BD:
Mayor's Conversation – Audio – 0:15
Mysterious Figure – Visual – 1:00
CCTV Monitor – Visual – 1:00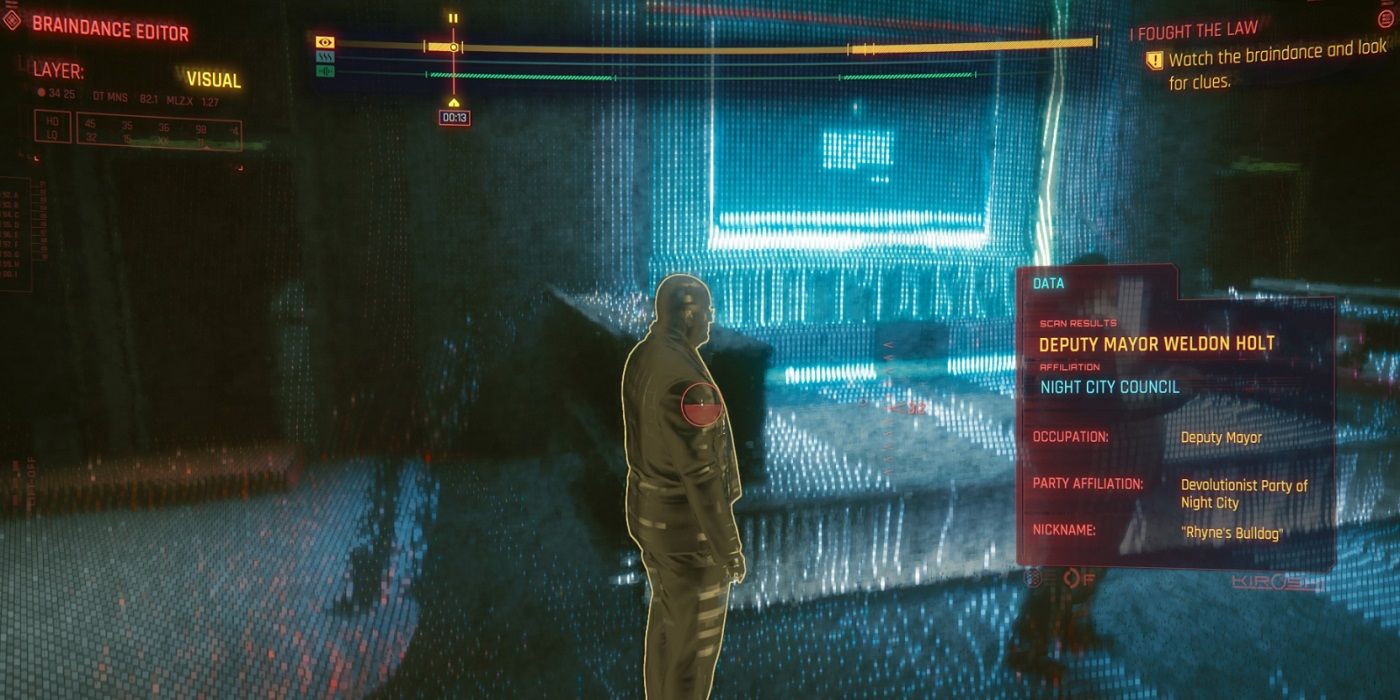 However, there are multiple extra items to discover in each Braindance, though they're not necessary to progression. Feel free to examine them all in order to get a full understanding of the quest.
Make sure to check each of these areas in the three respective BDs, and you'll have easily cleared this section. Now you're on to meeting River.
Investigating With River In Cyberpunk 2077
After meeting with River and partnering up with him you'll be tasked with investigating one optional objective, meeting a fixer, and one primary objective, meeting River's informant. Meeting the fixer is a simple task, with the only hostility to be found upon returning to River's car. You may have to shoot out the goons that swarm River's vehicle, or my fellow Streetkids will be able to easily talk their way out of the situation.
The primary objective isn't as simple. When you ride with River to the next objective and meet with the shop clerk, he'll run, and you'll need to chase him down. You can either break down a door to give chase, or run outside and catch up with him. Once you have the information you need, it's on to the secret nightclub inside a warehouse.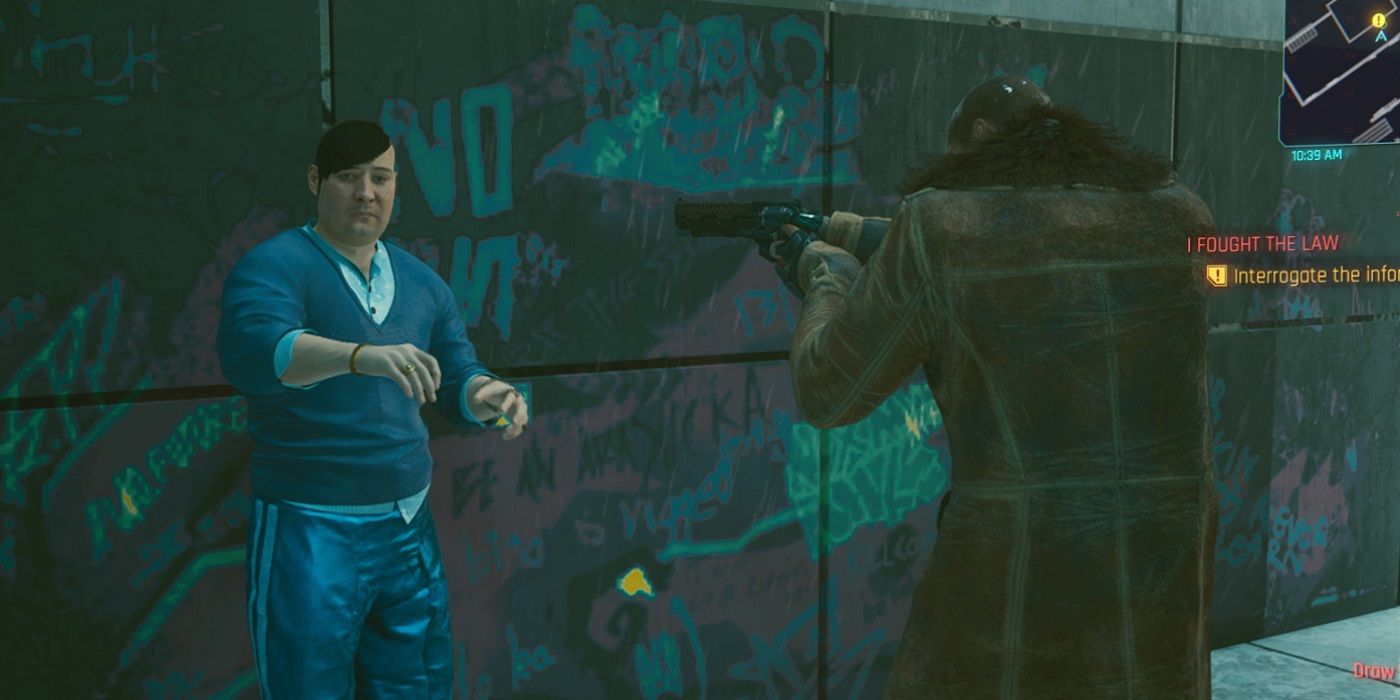 Infiltrating Red Queen's Race With River In Cyberpunk 2077
Getting inside the warehouse is easy enough, there are several broken points in the fence surrounding the warehouse, and jumping over to infiltrate is simple enough. There's an entrance either at the back of the warehouse with only a single guard patrolling the area, or you can get in through the roof, as long as you stay vigilant for enemies. Or, you know, you could go in through the main entrance, as long as you don't mind getting your hands dirty.
The entrance to the nightclub is in the centre of the warehouse – if you use your scan ability on the containers in the centre of the room you should see the door highlighted. All you need to do now is move over and open it up. As long as you've been quiet so far, you should only have two goons wandering the ground floor here, and they're easy enough to distract or sneak past.
While in the club make sure to stay hidden and shut down security cameras. You can open up a room to your right to stick to the right wall, which might help, but might not. There aren't many enemies here though, and there's no penalty for finishing them off.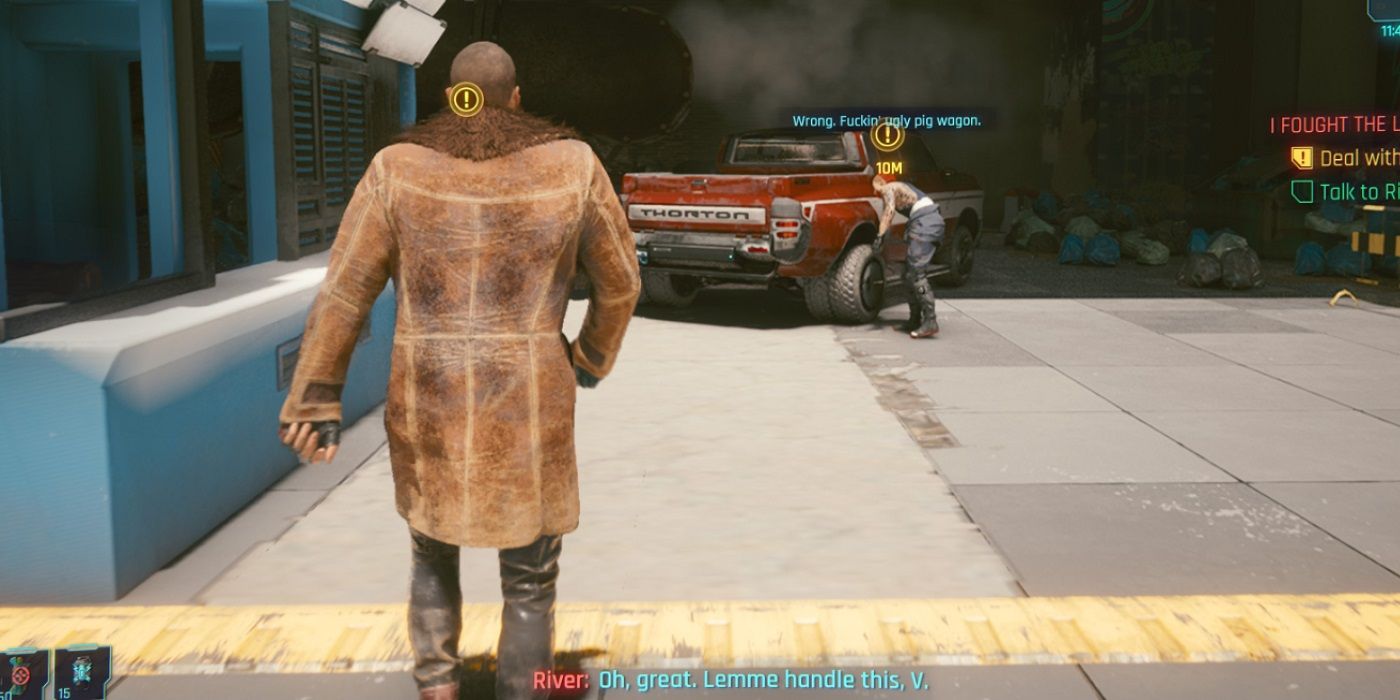 Just make your way through to the back room up the stairs on the left side of the room, and then you'll be able to use the computer inside the room to find everything you need to know. Make sure to go through all of the messages and files, and watch the full video file you find.
As it turns out, River's partner helped cover up the circumstances of the late Mayor's death, although those circumstances aren't as suspicious as you might've been led to believe by the Peralez couple's concerns.
You'll finish this quest off by confronting Han and talking to the Peralez couple. Unfortunately, in both instances, your choices don't make much of a difference aside from some minor dialogue alterations. You will, however, be able to further your relationship with River in future missions, and the Peralez couple will return in the engaging Dream On quest.
Next: Cyberpunk 2077 Complete Guide And Walkthrough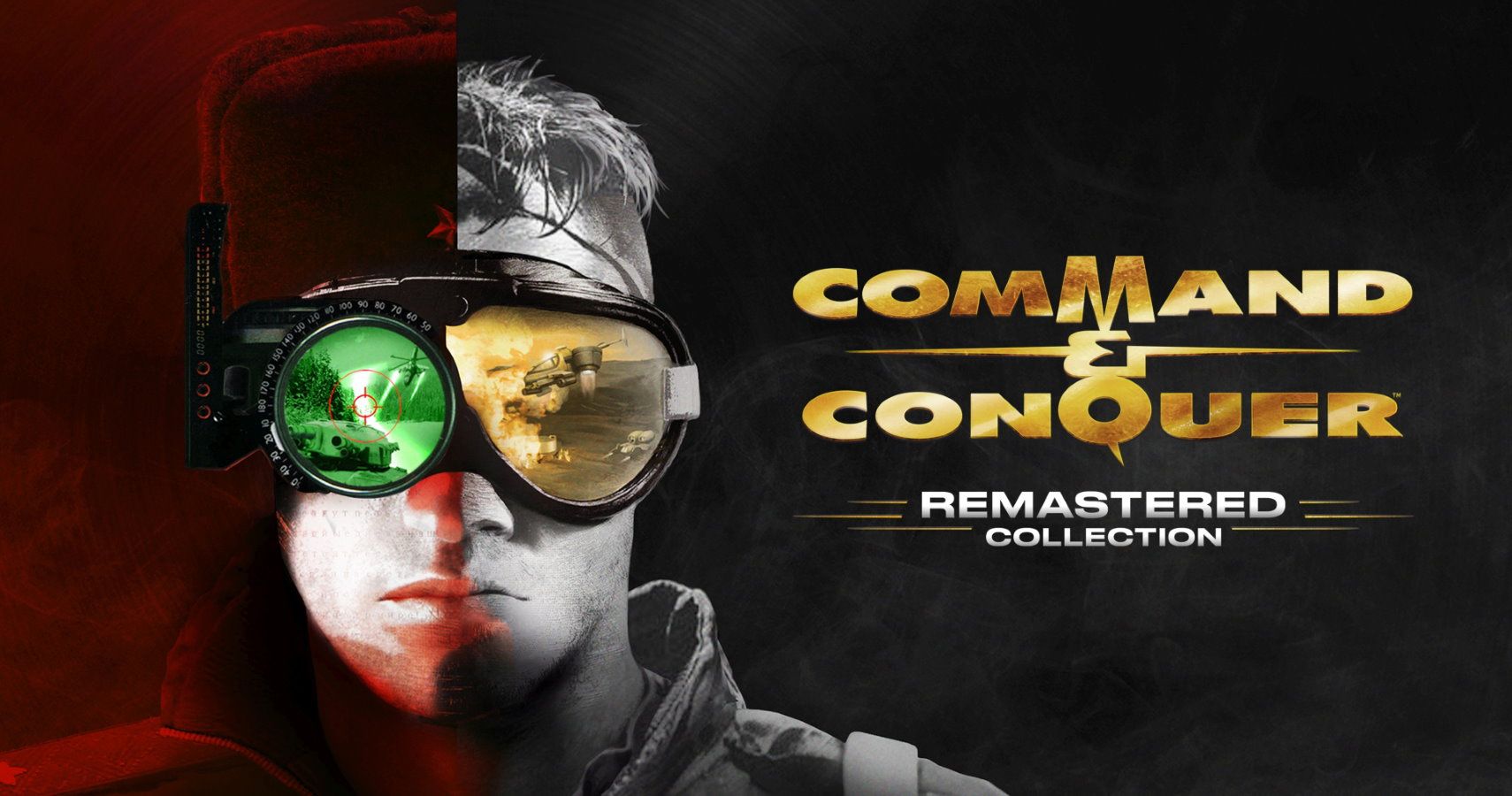 Guides
PC
Cyberpunk 2077
Xbox One
ps4
TheGamer Guides Editor. Opinionated about Nintendo.
Source: Read Full Article