Cyberpunk 2077 is in the midst of a resurgence thanks to the work of CD Projekt's developers and its Edgerunners anime series launching on Netflix. Speaking of which, the mansion featured in that show, which you'll have seen right alongside V's apartment in the game, can now be bought and lived in thanks to a new mod.
The aptly named V's Edgerunners Mansion mod is available for PC-using Cyberpunk players to download and apply right now through Nexus Mods. Created by keanuWheeze, the mod will allow you to call the massive new property home providing you have the cash to pay for it. 150,000 Eurodollars if your street cred is below 30, but half that if it's over 30. Maybe up that cred a little if you're close to the threshold before splashing out.
Once the mod has been applied and you have bought the mansion, the elevator doors should open when you walk up to them, and traveling in it will replace any loading screens. There are also new interactions for sitting, sleeping, and showering, plus a wardrobe allowing you to change your appearance as is the case with Night City's other purchasable properties.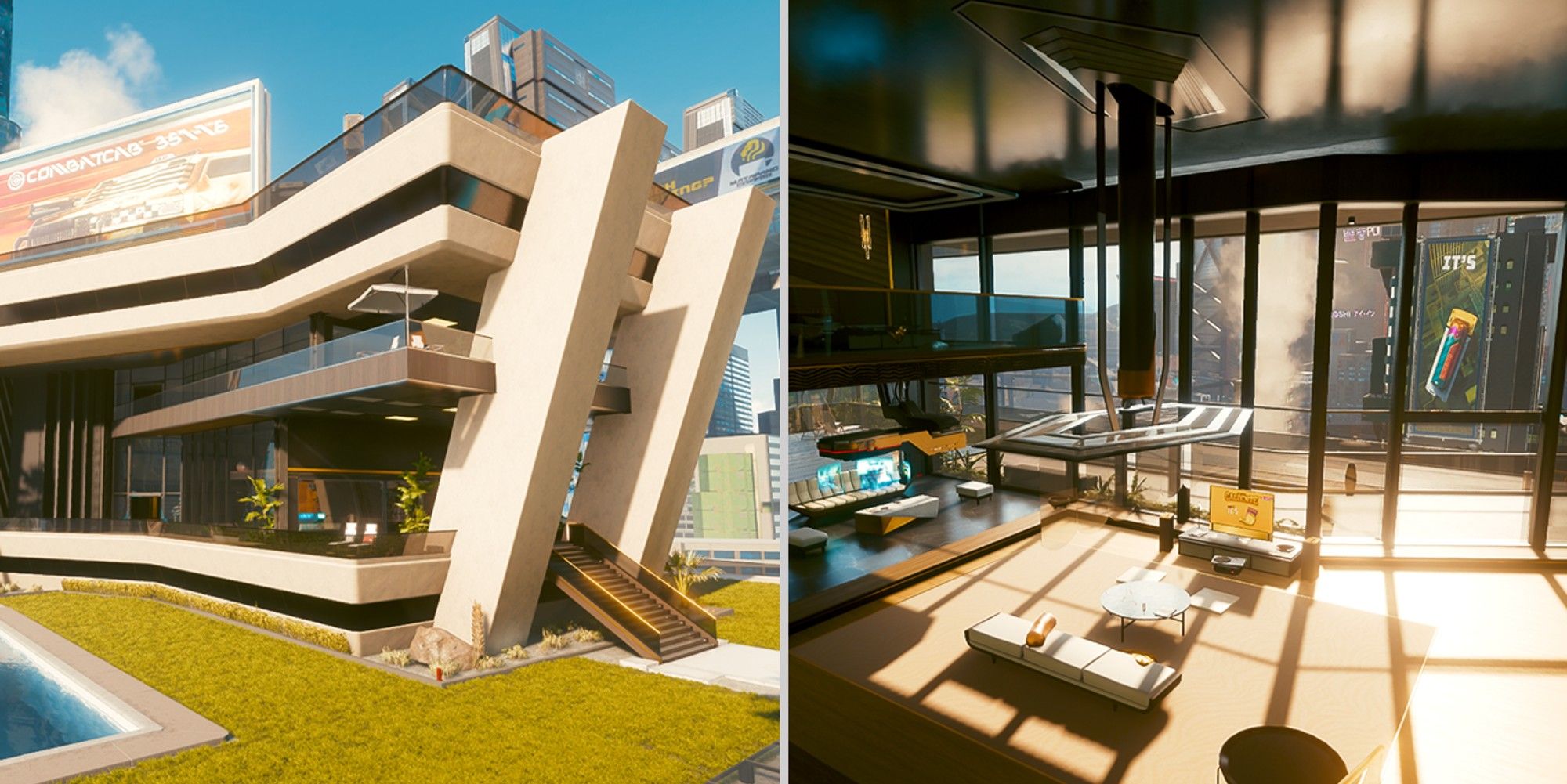 Aside from sitting and watching TV, taking a shower, or having a nap, you'll also be able to take a dip in the mansion's pool. There's also a garden you can retire to where the weather is always good, a problem with the mod its creator has ackowledged. If the weather is bad outside, it's recommended that you sleep or skip time until that changes to avoid any issues.
A lot of people are playing Cyberpunk right now thanks to its latest update and the Edgerunners show. So many that the game managed to break The Witcher 3's concurrent player record on Steam last week. Cyberpunk's quest director took to Twitch to let fans and players know just how much it means to him that the game is finally in a state where more people can appreciate it.
Source: Read Full Article