There's a lot to be excited about when it comes to MultiVersus, but also a lot to be wary of, and as its beta is about to launch, it's worth looking at why. Both MultiVersus and last year's IP infused fighting game, Nickelodeon All-Star Brawl, feel like they're in competition with Super Smash Bros., but they're actually in competition with each other. In that regard, MultiVersus is a prizefighter going up against an amateur YouTuber, but we need to see if it can go the distance.
Neither of these games will be better than Smash. Nintendo's brawler has one of the most singularly-focussed directors in the industry, a thriving competitive scene, and two decades' worth of experience behind it. You're not beating that on your first go. It's like launching a new sports game and taking on FIFA. We all saw how that went with eFootball, and that wasn't even a completely new game but a rebrand of an existing one. There is a huge gap in the market to be the second best, and Nickelodeon All-Star Brawl whiffed that chance. MultiVersus just might stick the landing, but it also could fall at the final hurdle.
First off, MultiVersus is a better game. I know as a professional video game critic I could be more eloquent on the issue, but that's all there is to it. Nick Brawl wasn't good. It had some pretty limp stages, no real modes beyond an incredibly sparse arcade offering and basic online multiplayer, and famously lacked voice acting. It wasn't just the lack of voices, it felt so completely devoid of personality whatsoever. The actual fighting wasn't that great, and it needed to be best-in-show to save a game that was falling apart at the seams. I'm sure there were a lot of factors in the development process, but the end result is a game that just wasn't very good. That's as eloquent as I'm going to get.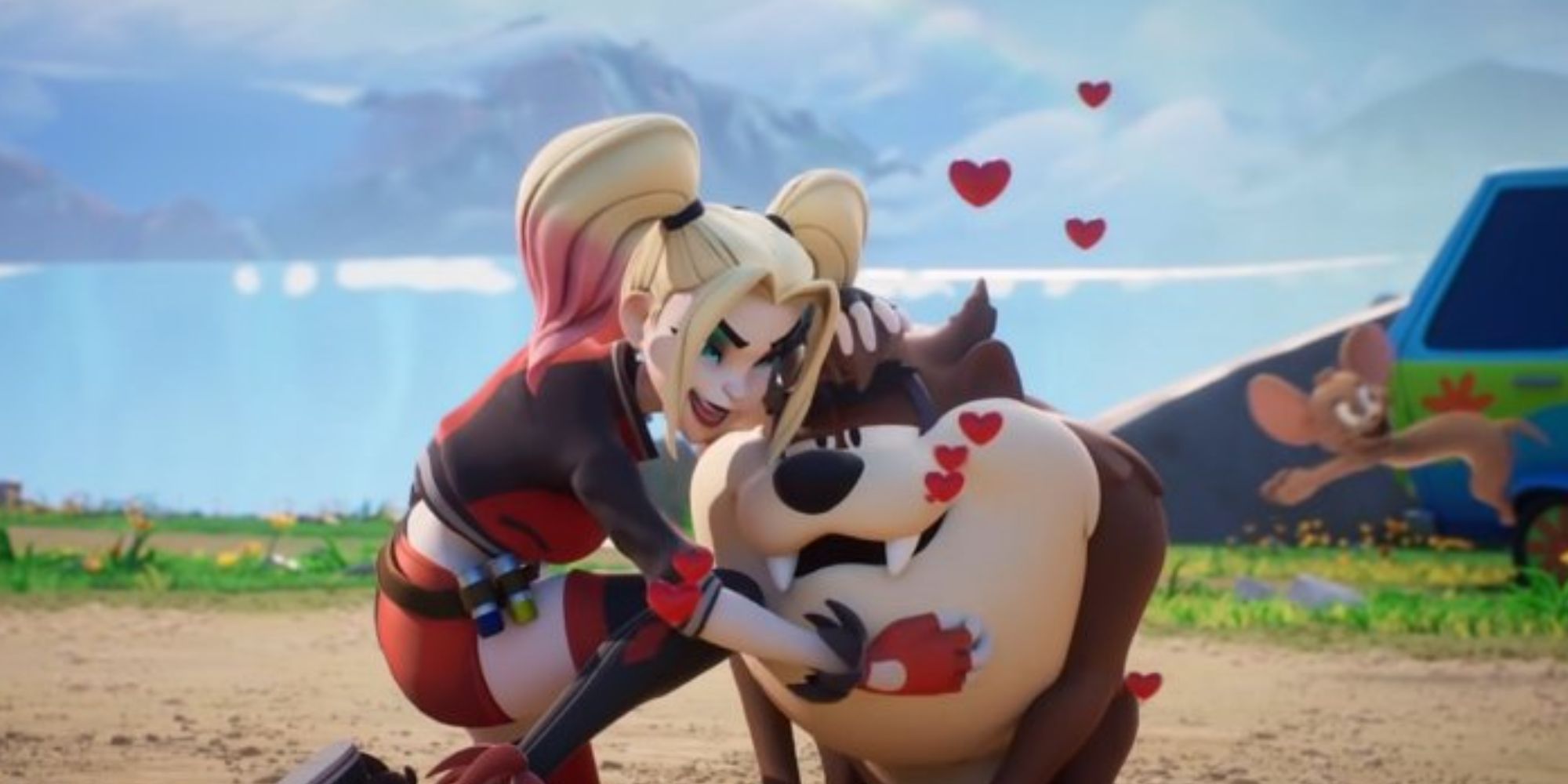 The teamwork gimmick of MultiVersus makes it more compelling, while it also had more to do even in the closed beta. All of the characters were bursting with personality and came with the regular voice actors attached, like Tara Strong for Harley Quinn, Maisie Williams for Arya Stark, Matthew Lillard for Shaggy, and Kevin Conroy for Batman.
You've also got to think that Nick Brawl was for sale for £40, while MultiVersus is free-to-play. MultiVersus does have some monetization, but in the closed beta it felt fairly avoidable so long as you were happy focusing on a few of your favourite characters rather than the whole roster. That could change for the better or the worse over time, but at least people will get to play. Nobody was going to pay £40 for Nick Brawl, and less than a year later, it's down to £5 in some online stores.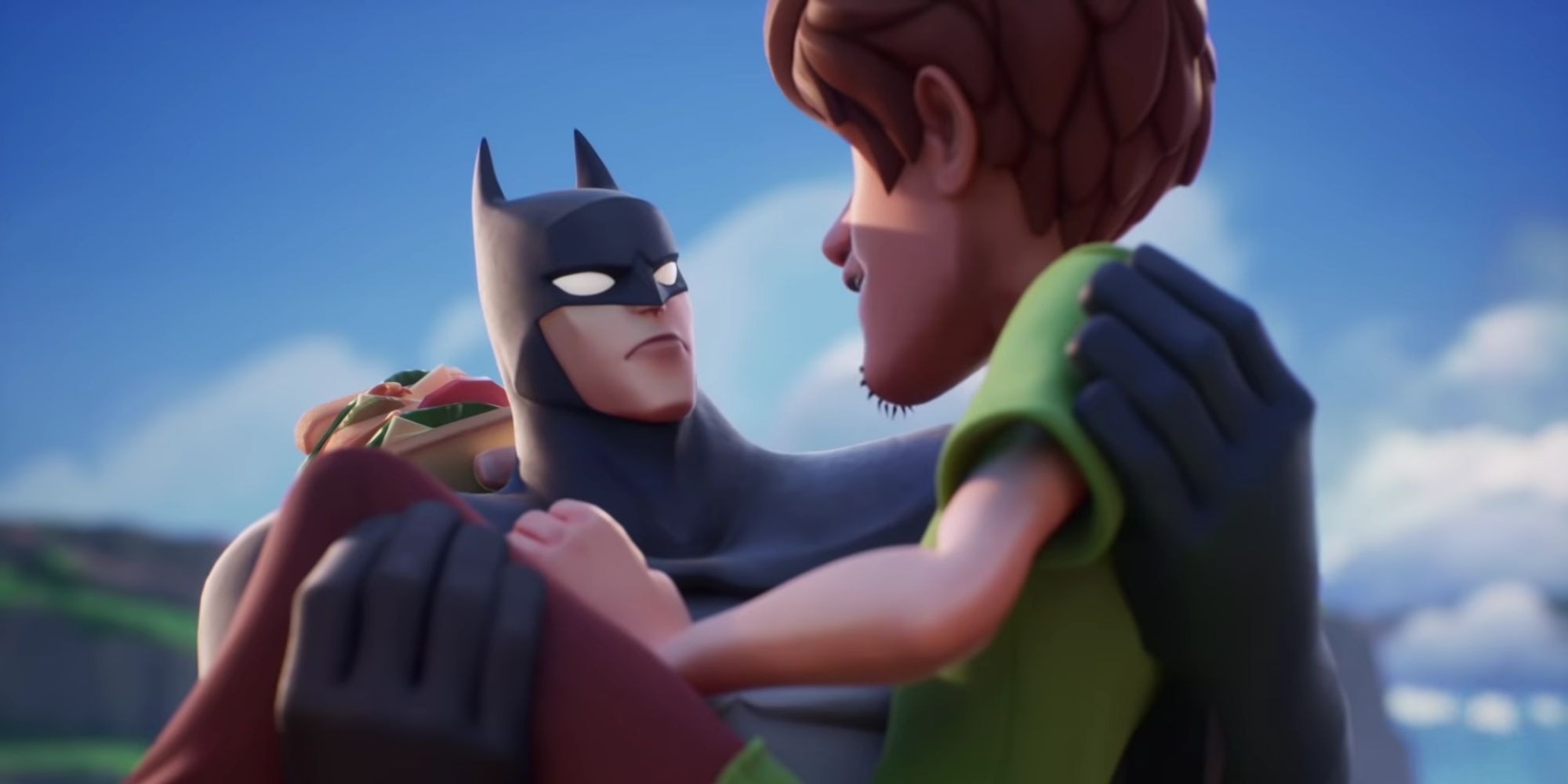 There's also the fact that Nickelodeon's IP is so much more restrictive. I grew up watching Nickelodeon, and I still didn't know who half of the line-up were. There's nobody on the planet asking who Batman and Bugs Bunny are. Even the lesser known characters come from the likes of Adventure Time and Game of Thrones – two of the biggest media properties on the planet. That's before you get into the fact MultiVersus could add the likes of Neo, Gizmo, and Harry Potter into the mix – that is, if the well isn't poisoned on the latter one yet.
That's the best part of MultiVersus, but it could also be the worst. I've written about my love for Reindog, the OC character in the game, but one is the limit. Whispers that there might be more don't feel like a good fit. Neither does a belated Space Jam tie-in with LeBron James, nor the introduction of anime characters, which all just feel like Warner Bros. might be diluting its own brand and spreading itself too thin instead of banking on the most special stars it has available. MultiVersus is already the best non-Smash Smash game, but it remains to be seen whether that will be enough to help it stick the landing.
Source: Read Full Article