Quick Links
Which Games Can You Play On The Steam Deck?
Navigating The Steam Store
Must-Have Gaming Accessories For Steam Deck
You may wonder what to get your loved one for Christmas or their birthday – you realize your kid is busy with college, and your friend doesn't have time for video games anymore. Buying the latest portable gaming device was the right decision here, and there are few better than the Steam Deck. If you're not used to gaming devices or the Steam Deck in general, we have you covered.
Here is everything you need to know about setting up your Steam Deck, whether it's for your child, yourself, or a good friend. The Deck is constantly receiving updates and improving upon itself, which is why it may be hard to figure out how to operate things. Learn everything from the basics to what is best recommended for the Steam Deck.
The Initial Set Up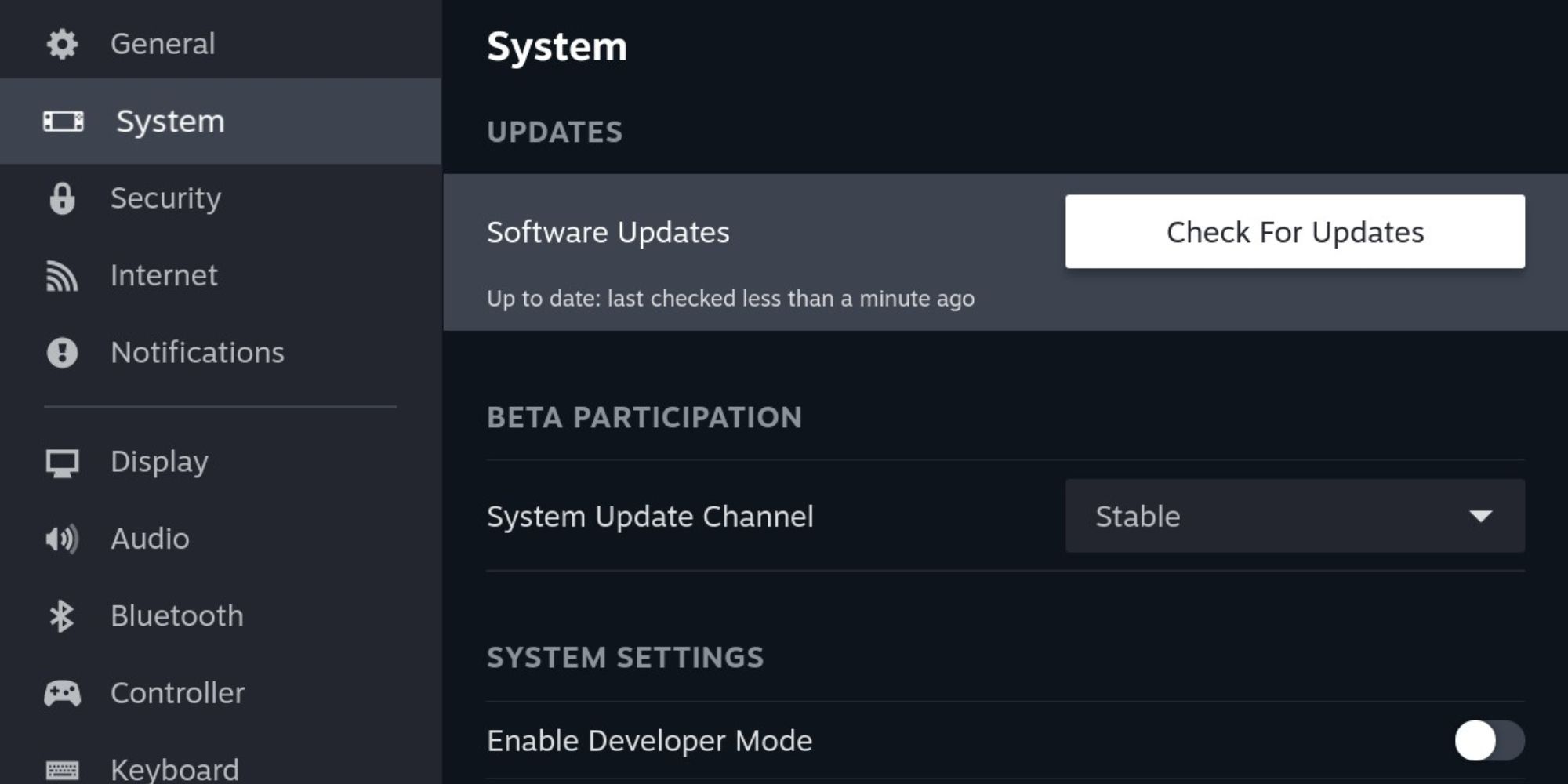 Before you're able to turn on the Steam Deck, you'll need to plug it in and charge it. You'll be led through some set-up screens where you log in or create a Steam account, select language, and some other basic things. Once you've done all these things, the first thing you need to do is make sure the internet is connected and begin updating your Steam Deck. Making sure the system is up-to-date will allow you or your friend to have a smoother experience.
To check for updates, press the Steam button on the bottom left of the device. Scroll down to Settings and then System. The very first option will be to Check For Updates. Make sure to do this regularly in case there are any SteamOS bugs you may be experiencing.
Now that your OS is up-to-date, you'll want to start installing some games. If you already own games on your account, all you have to do is press the Steam menu button again and head to your Library.
Make sure to install games that are Steam Deck compatible. Press X and select the best-suited filter that will show you what games you own that are compatible with the Steam Deck.
The Steam Deck is new with a unique operating system, so the company has to work with developers to test games on the Steam Deck and make them all compatible. This means that not every game can run on the Steam Deck very well. This is why you must check which ones work.
Which Games Can You Play On The Steam Deck?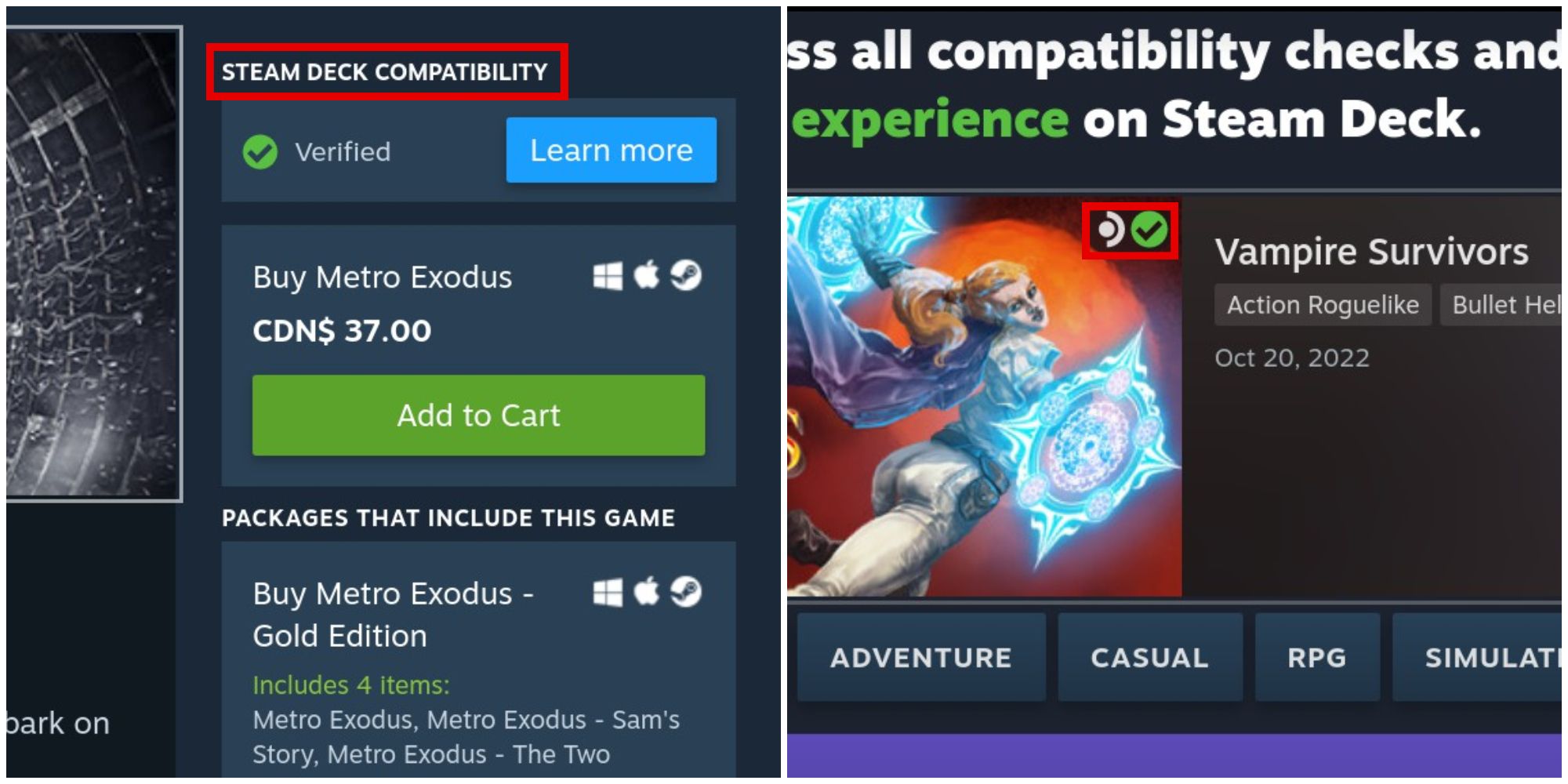 As said above, you can filter through the games you own to find out which ones are compatible or tested with the Steam Deck by heading to your Library and pressing X. When perusing the Storefront, the featured games at the top will always be compatible games. Check for the green check mark in the top right corner of a game's main photo. This green check mark will indicate that the game is completely compatible. When you select a game and check out their store page, you will see "Steam Deck Compatibility" on the right side of the imagery.
It is important to note that just because a game is not 100% compatible with the pretty green check mark next to it, does not mean that it cannot work. Sometimes the team has not gotten around to testing the game you're trying yet or, if you have tech skills, you may be able to pull a few strings to get a game to work. Remember that the Steam Deck is a portable PC, so you can fidget around with settings and software to your liking if that's what you're into.
| Symbol | Meaning |
| --- | --- |
| | Compatible |
| | Untested |
| | Unsupported |
| | Playable |
Navigating The Steam Store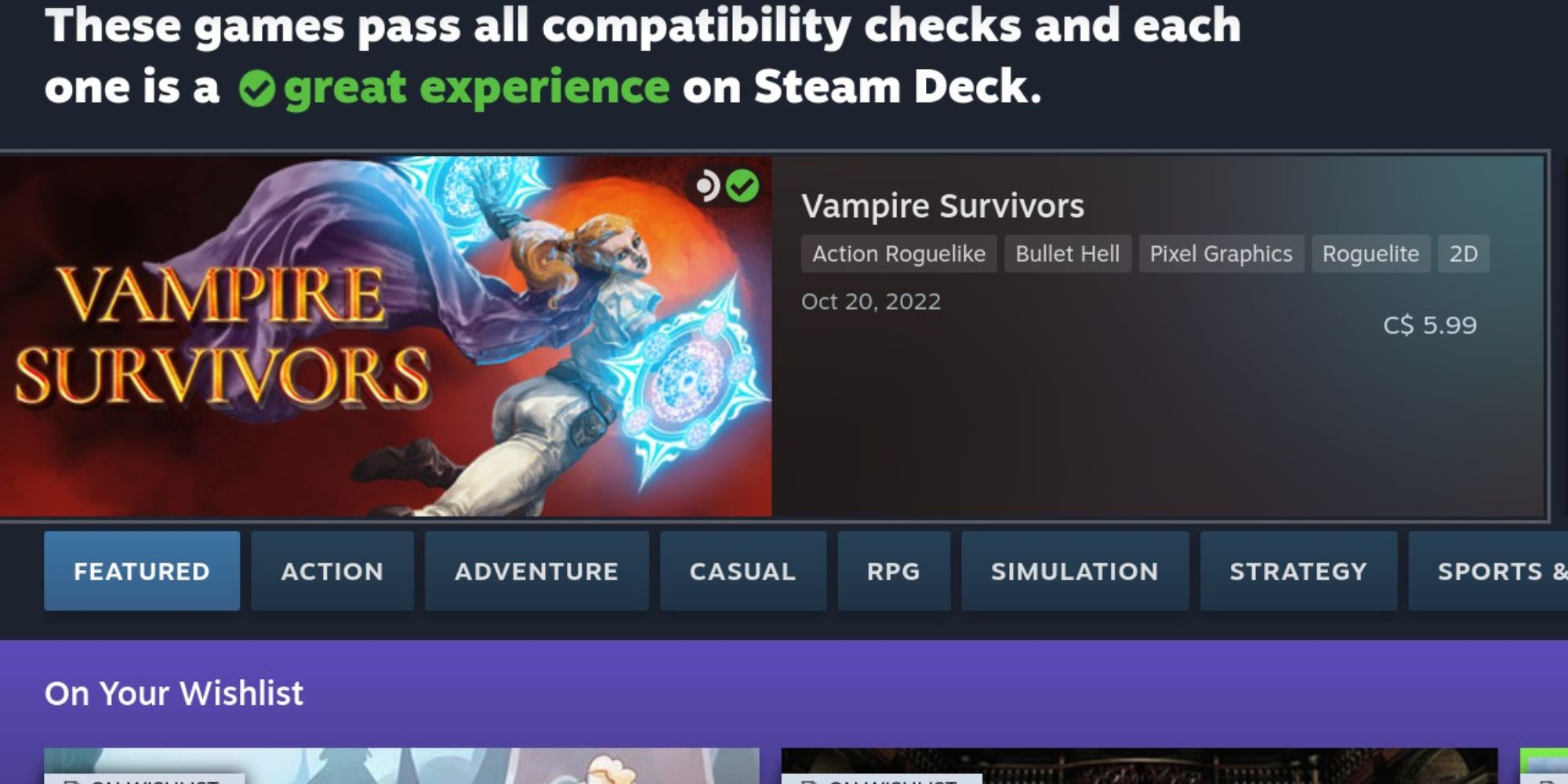 To start purchasing games, all you have to do is hit the Steam menu button either on the touch screen or on the device. From here, head to Store. This is where all the latest featured games are shown.
The storefront you automatically arrive at shows you all the games that run the best on Steam Deck. If you want to dive into other games and genres, you can use either the thumb grip or touch screen to head all the way to the top of the screen. You'll be able to see Great On Deck, Store Home, Categories, Search, and Wishlist.
To add funds to your Steam Wallet or to check your method of payment, click your profile icon at the top right. Here, you can select Add Funds to directly add money to your Steam Wallet or Account Details to check your payment methods and history.
Store Home will show you the regular Steam storefront, with all the most popular and recommended video games. The previous, Great On Deck, storefront is better, since it is catered towards compatibility with your device. In the next tab called Categories, you can peruse different tags. For instance, you can check games that are tagged as Free To Play only or that are Action-themed.
If you know what you or the person you are gifting likes, this is an easy way to find some games in specific genres. Once again, all these tabs are not targeted toward Steam Deck compatibility like the Great On Deck page. The more you scroll down through Great On Deck, the more you'll see tags to branch off into and a wider variety of games.
To purchase a game, all you have to do is click on one of them in the storefront and select Add To Cart. If the game has mature themes, it will ask you to confirm your age before continuing to the games' store page. As soon as you Add To Cart, it will take you to your cart for checkout. You can leave this screen to continue shopping, or go forward with your transaction.
Parental Controls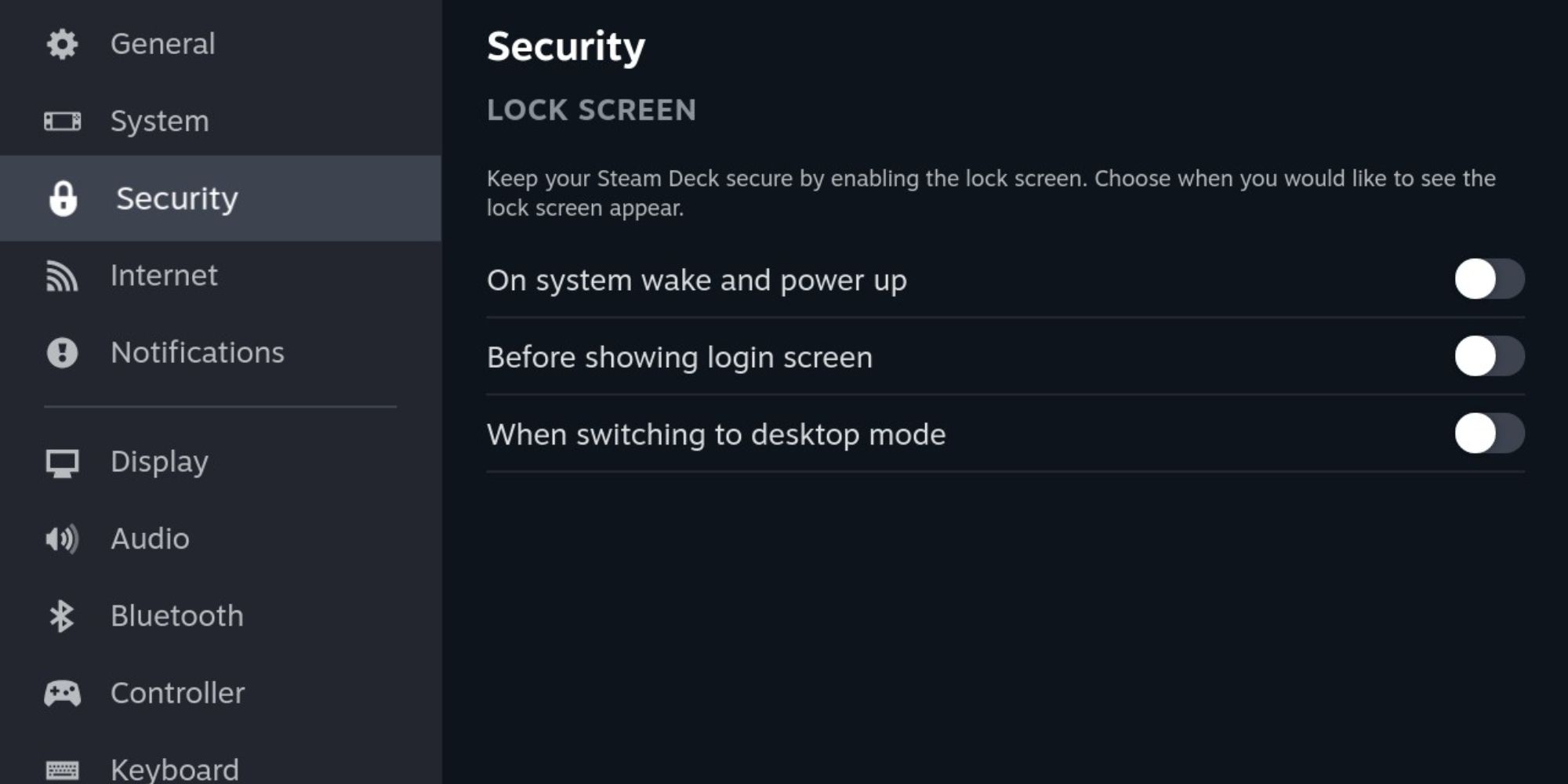 Parental controls are kind of foggy on the Steam Deck. On the desktop version of Steam, look in the top left corner, and you can head to Steam > Settings > Family. Here is where you can share a library with other accounts or manage Family View. Family View makes it so that you can modify what games are available to play to the user and what games are allowed to be shown. You can make sure your kids are safe from unwarranted graphics from the Steam storefront. The problem here is that "Big Picture Mode" on your computer, or simply your regular Steam Deck interface, does not have a Family View setting.
You can access your Deck desktop by switching to desktop mode on your Steam Deck. Steam Menu button > Power > Switch To Desktop.
You're able to access Family library sharing in Big Picture Mode, but no Family View. A precaution you can take as a parent or guardian is to set up some security. Maybe you're okay with your kid accessing Steam, but not the internet and desktop mode. By heading to Steam menu button > Settings > Security, you can set up specific lock screens. You may have a lock screen to prevent others from opening your Steam in general or to prevent others from switching to desktop mode.
Must-Have Gaming Accessories For Steam Deck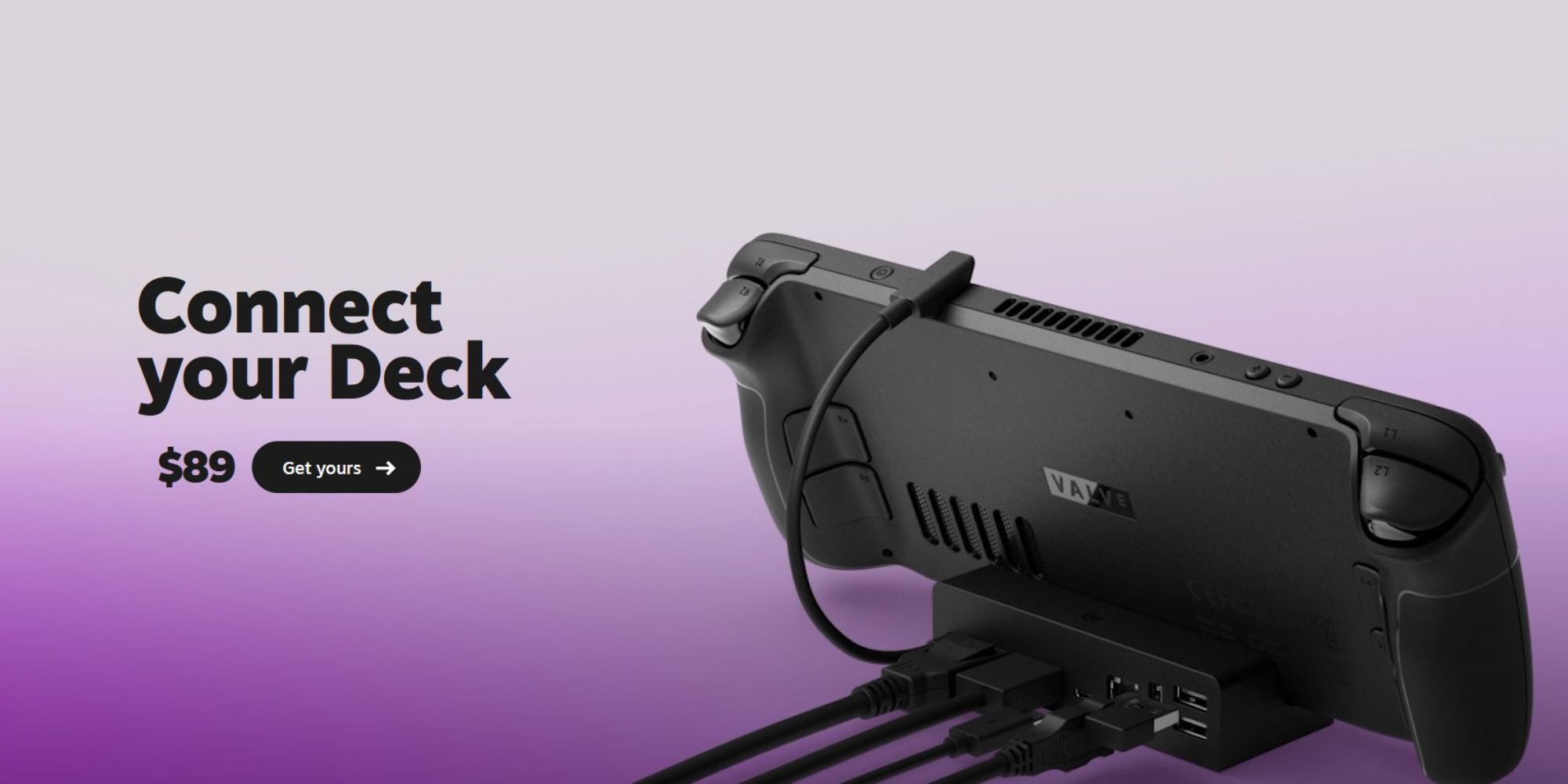 Once you start buying one thing, it all snowballs. So you have your epic Steam Deck, but what about all the cool accessories available? The Steam Deck is a little PC. That means you can get peripherals for it like a mouse and keyboard, It doesn't just stop there though. Steam has its own official docking station where you'll be able to hook up lots of things to your Steam Deck.
There are a few recommended items that most users attest to having. SD cards allow you to have more space to download things. Even though the Steam Deck comes with your existing Library on it, you'll undoubtedly purchase more games with the seasonal sales. It happens to the best of us. A docking station allows you to place your Deck down to view without holding, as well as charge and connect other devices to.
Peripherals come into play when you need to play some more computer-oriented video games that require keyboard and mouse. A power bank is an absolute must. Using it as a portable device, you may not always have a charging outlet nearby. Having a power bank on hand allows you to never worry. The power bank will need to be at least 45W and have a USB-C input.
Last but not least, skins or decals. Though not necessary, they make your Steam Deck unique to you and can protect them from scuffs and scrapes.
Accessory
Recommended
SD card
Docking station
Peripherals

One-handed keyboard
Bluetooth-Wireless keyboard
Any Bluetooth-Wireless mouse

Screen protector
Power bank

Elecjet PowerPie
Baseus Power Bank

Skins/decals
Best Games To Buy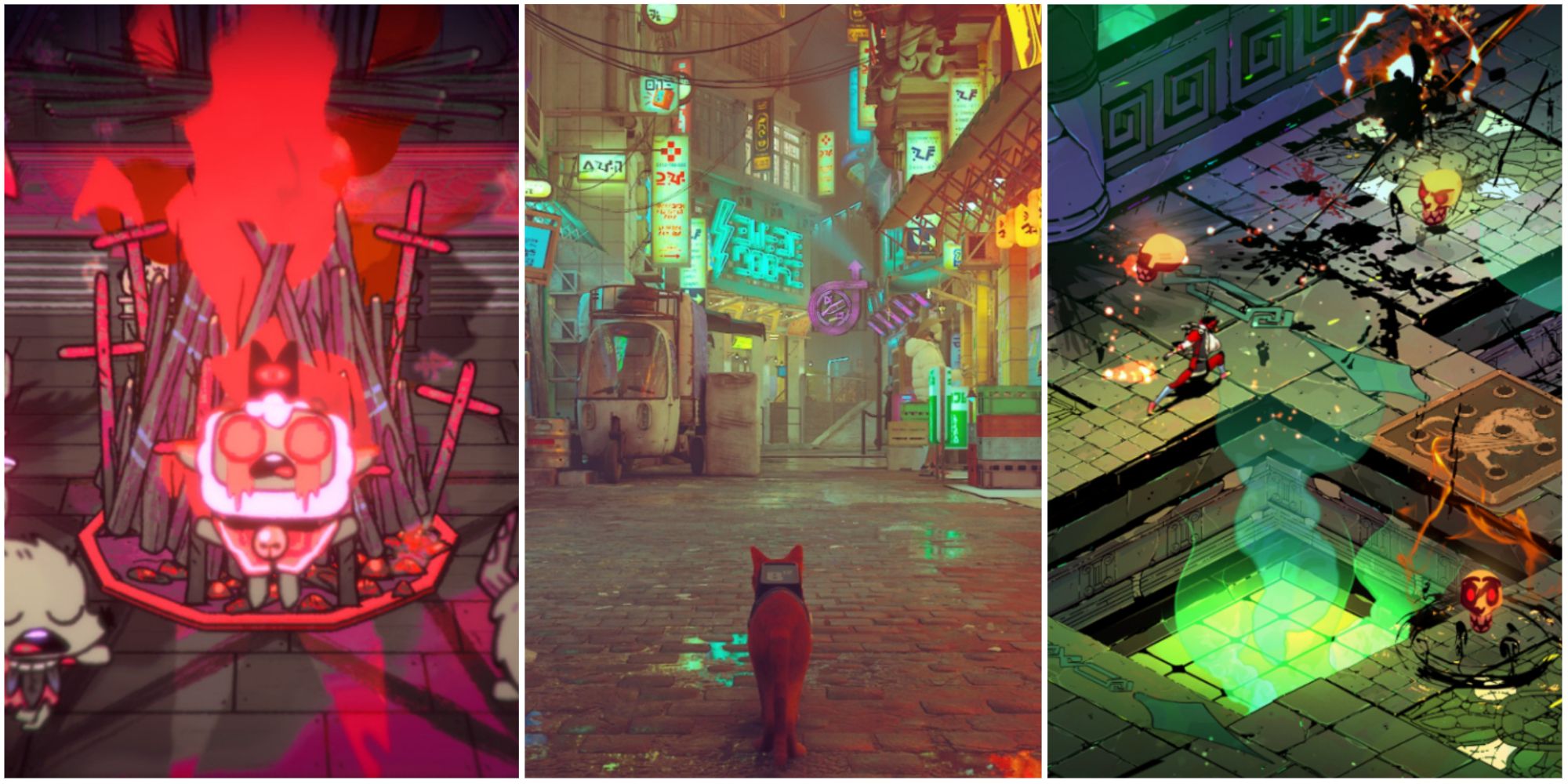 Most people tend to play smaller games on the Steam Deck that involve controller usage, or that are indie games. Two of the top-selling Steam Deck games are Vampire Survivors and Stray. We have a variety of articles that count down the best FPS shooters, story-driven games, and even the best unsupported games on the Steam Deck. Below is a list of the tops from each category.
Vampire Survivors
Stray
Apex Legends
Deep Rock Galactic
Cyberpunk 2077
Red Dead Redemption 2
Marvel's Spider-Man
God of War
Valheim
Source: Read Full Article