If you've ever read the Twitter replies to an announcement from a major live-service game, first of all why did you do that? Secondly, you'll notice hundreds of replies from FirstnameBunchofnumbers with anime profile pictures repeating the same mantra: "dead game." In FIFA's case, though, that's probably true.
I'm not talking about the fact that EA is losing the FIFA branding – it remains to be seen whether that will impact the sports sim's sales – I'm talking about the fact that EA is an outlier in the live service industry. It not only litters its games with microtransactions and constant updates, but it also sells you a brand new game with minor upgrades and new season-accurate team signings every year. We're now in August, and FIFA 23 releases next month, so FIFA 22 is pretty much a dead game.
I quit FIFA after Team of the Season because Ultimate Team was taking over my life. I completed a couple of SBCs on the mobile app to use up my fodder, but otherwise didn't engage with the game at all. As such, when I returned to see if I succeeded in the mission of creating the Ultimate Team, FIFA 22 was a mess. It's got to the point that players in Division 5 (I've been relegated twice with new seasons due to not playing Rivals) have teams stacked with the best players and use sweaty meta tactics like moving their goalkeepers. When did Division 5 become like FUT Champions? It's insufferable, and only served to remind me of why I quit in the first place. But I'm not here to complain about FIFA, I'm here to work out whether I succeeded in creating The Ultimate Team, as the mode's name suggests. Let's see what my team looks like: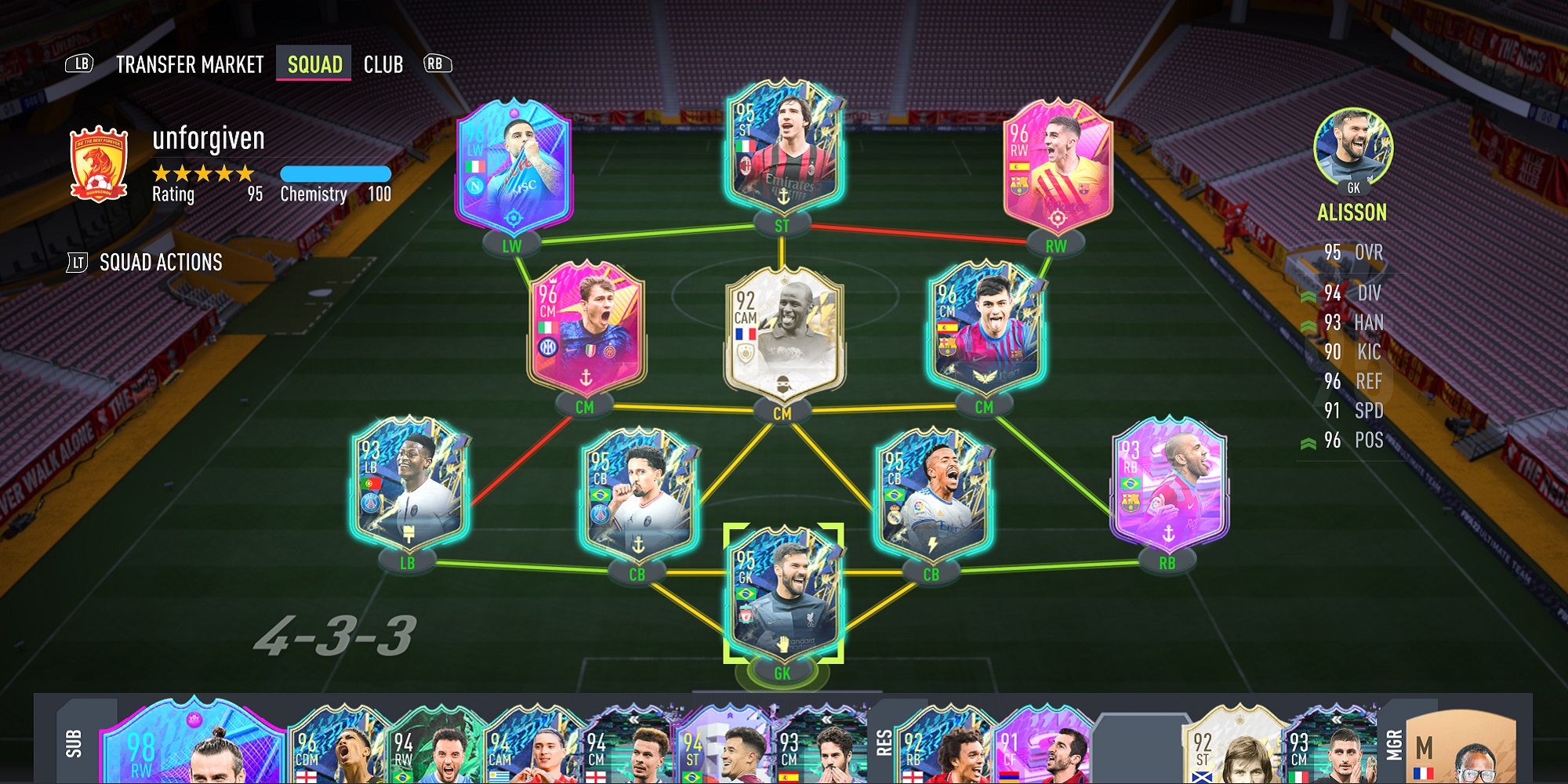 Obviously this formation is just for Chemistry, but you can see what I'm getting at here. In-game I use the 4-1-2-1-2(2) formation because meta is meta for a reason, with Insigne and Ferran Torres up top. I think one of these needs to be replaced with a more traditional 'big man' striker, as they're both very small and lack the strength to be a successful partnership. Individually, though, they're pretty good. Pedri is the playmaker behind them, and Barella and Tonali are my box-to-box midfielders, with the former venturing forward and the latter tending to drop back. Vieira is irreplaceable, even at this stage of the game, and the defense operates as seen.
Is it The Ultimate Team? No. There are better players out there. I don't have 99 Pele, 99 Messi, 99 Ronaldo, or even 98 Benzema – the latter of whom would fit this team perfectly if only I had half a million coins to spare. But it's the best team I've ever created in Ultimate Team, because I've knuckled down and put an obscene number of hours into this mode over the course of the season. It's got a 195 rating and I'm proud to have assembled such an endgame level squad. So why does it feel so boring?
Other than the defense, it's not a particularly meta team – FIFA 22 arguably has one of the most diverse player metas in recent memory. But I think back to the time I switched out my horribly meta Flashback Benzema squad for a Liverpool past-and-present team or went all-in on Serie A when few others were doing so. FIFA felt exciting, and I wanted to recapture that spirit.
I've got one other team in FIFA 22, a tribute to my past-and-present Liverpool squad that I built in the early stages. This is a little cheeky, as it's a past-present-and-future team (that's a thing now, I said so), based solely on the fact that I wanted to include my untradeable Bellingham card and the fact that rumours suggest we are looking to sign him next year. He also provides a strong link to Emre Can, one of our only decent 'past' defenders in the game.
Again, the formation changes when I get in-game, but you can probably figure this one out for yourself. Nunez and Suarez up top (what a partnership that would be IRL), Coutinho behind. Bobby and Bellingham are the box-to-boxes, Gerrard as the 6. Sure it's not very defensive, but I didn't do the Fabinho SBC so this is what you get. The defense is running on 7 chem fumes, but it does the job. Sebastian Coates is probably the most niche past Liverpool player picked, but with my personal rules that only allow three present Liverpool players (the Nunez card is from when he was at Benfica), he does the job. Sometimes.
This team is vastly inferior to my best squad, but it's a hell of a lot more fun. The 99 Chemistry will even be topped up to max when new signing Suarez reaches 10 games for the club, replacing the legendary but sadly underperforming Kenny Dalglish.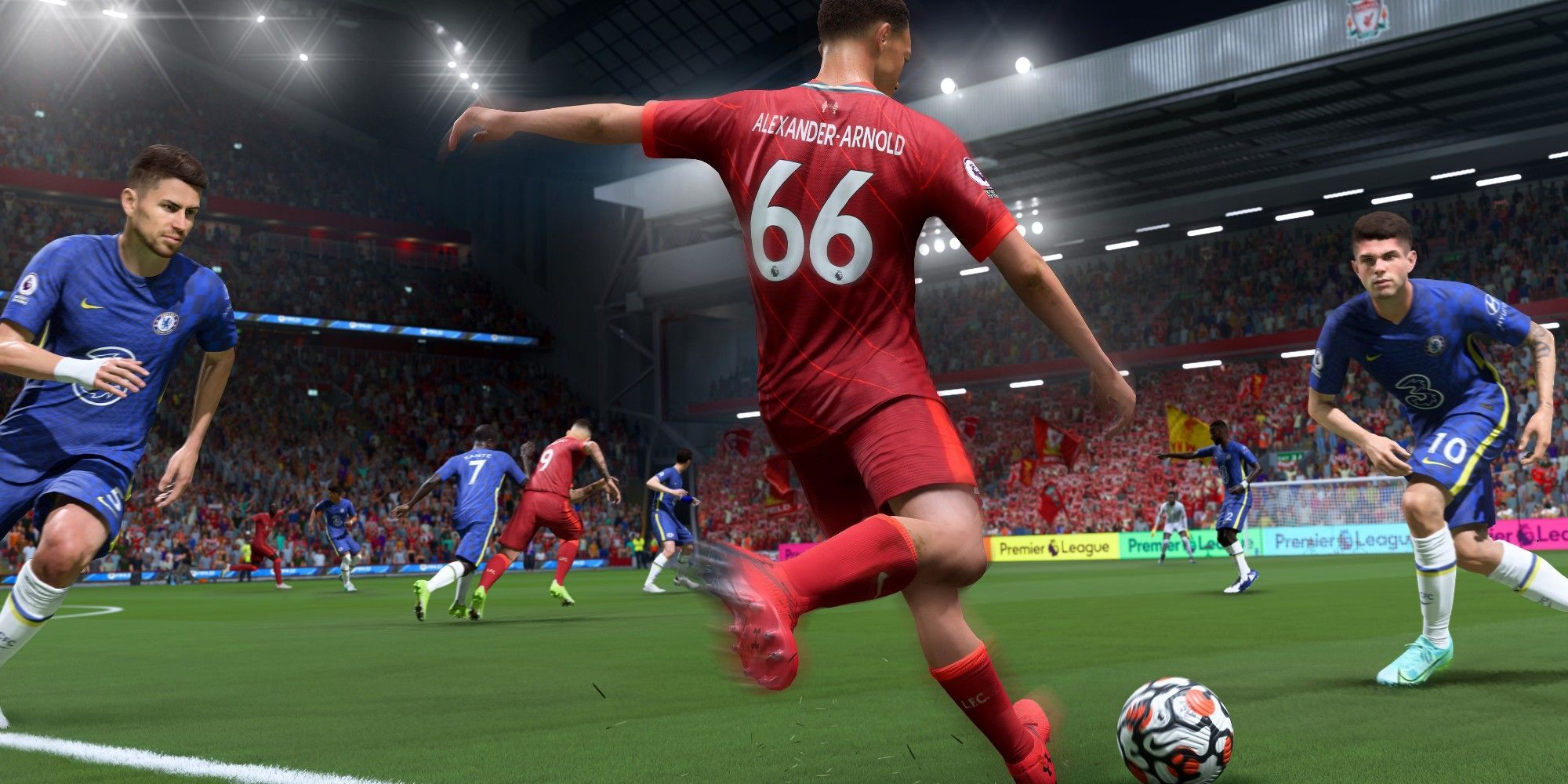 Over the course of the year I've realised that building your ultimate team isn't about min-maxing and crafting the best possible squad, packed with players worth millions of coins. It's about creating a squad that you enjoy using, playing around with cards that you're interested in or players you like, and struggling to find a Left Back to fit your theme so much that you end up with Sebastian Coates moonlighting in the position.
I'm one of those players who loves seeing red links in max Chemistry teams, as it means that I've solved the squad building puzzle while pulling in players from as many different leagues and nations as possible. The Emre Can/Jude Bellingham/Steven Gerrard trifecta of green links to afford a Uruguayan left side? That's perfection in my eyes, and figuring that out felt nearly as good as scoring a last minute winner and screaming "GERRAAAAARD!" at the top of my lungs. Nearly. I'm not going to play FIFA 23, or at least not Ultimate Team, but I'm glad I put the effort into it this time around.
Source: Read Full Article