There are so many fantastic roleplay venues in Final Fantasy 14 that it can be hard-pressed to find time to visit them all. Believe me, I'm trying. However, A Feast Reborn offers a great way to get a taste (pun very much intended) of many of the best food-related roleplay venues from across the North American Data Centers.
This annual food street festival gathers booths from different venues and throws live music, shows, and competitions into the mix. Nyte Snow, the owner of Abbiocco Fine Dining on Diabolos, is responsible for the event and ensured that this year was even bigger and better than ever.
The schedule was jam-packed with fun things to see and do, so I ensured I was there from the moment the event kicked off so I could check out as much as possible. It was so great seeing the different themed booths, with staff wearing matching uniforms and getting into the spirit of things, beckoning people over, getting playful with emotes, and generally just watching everyone have fun together.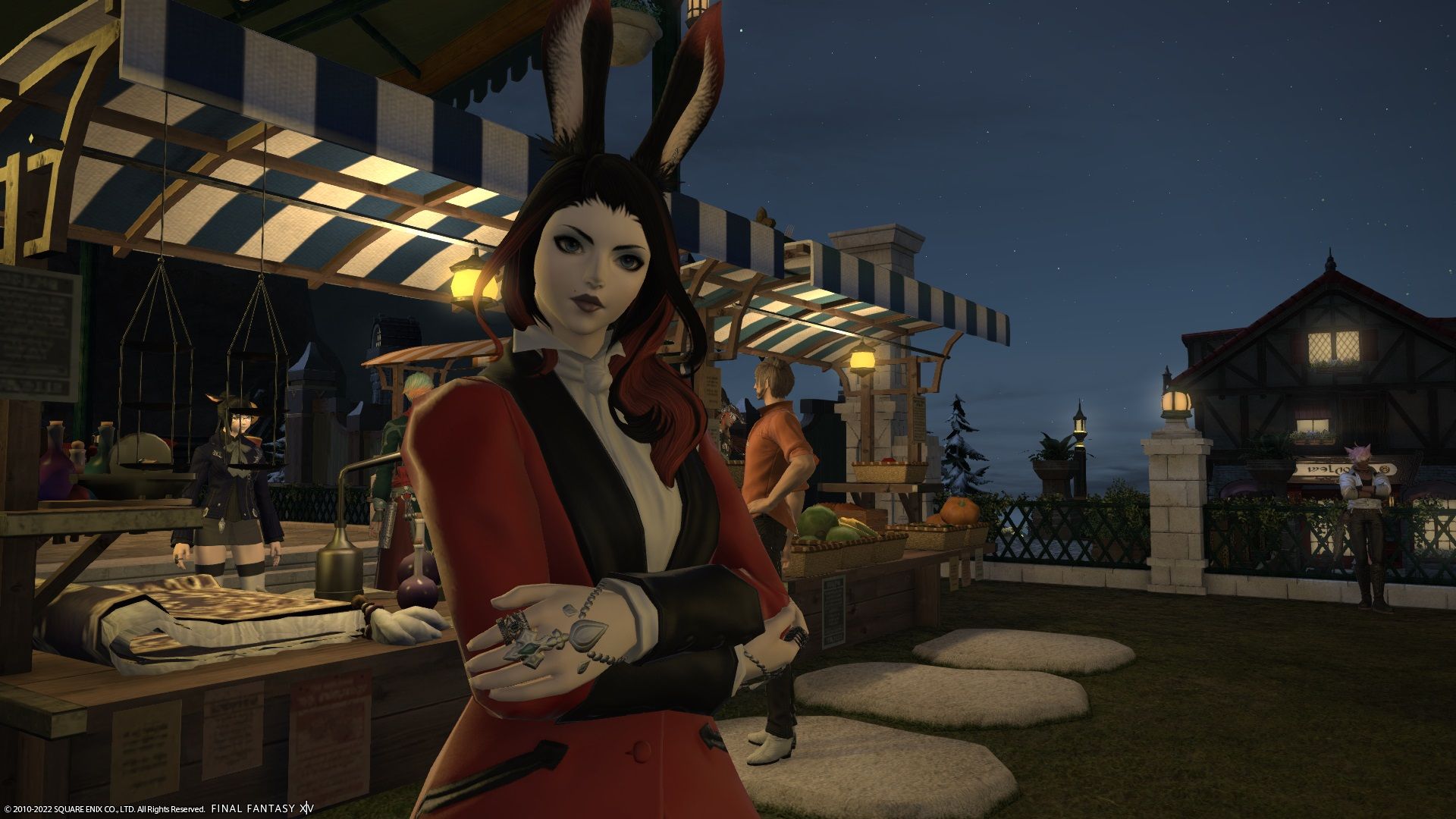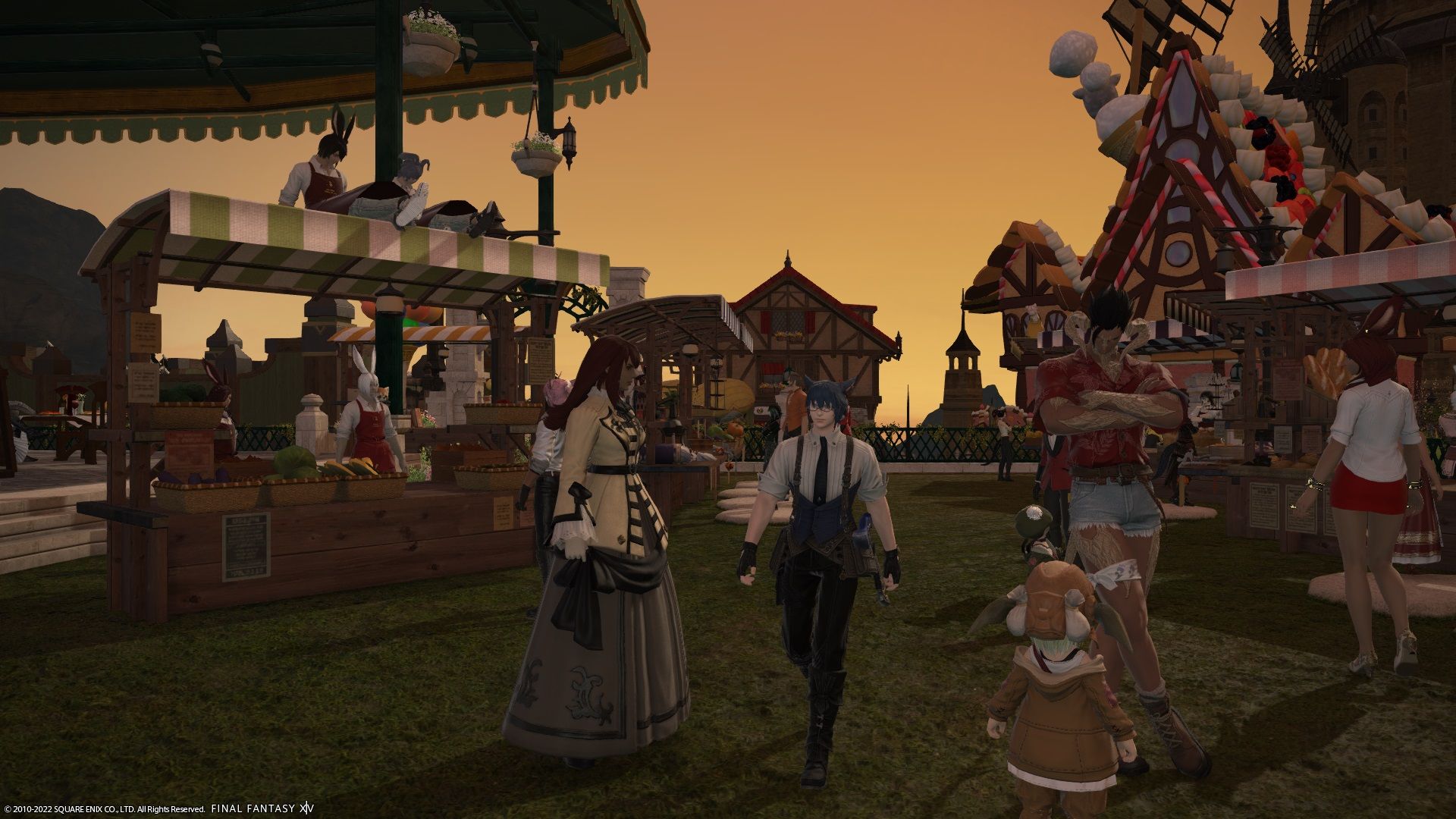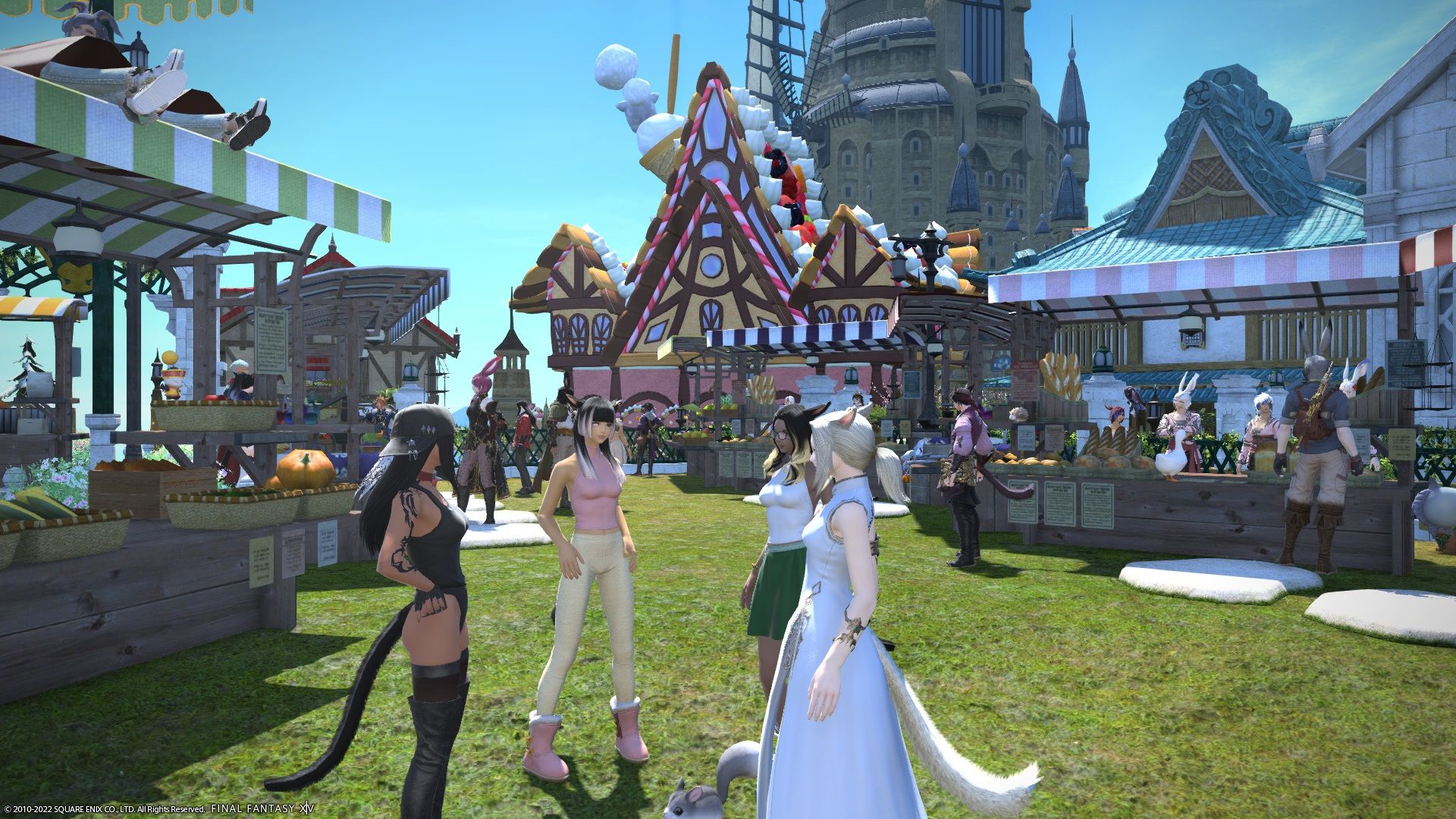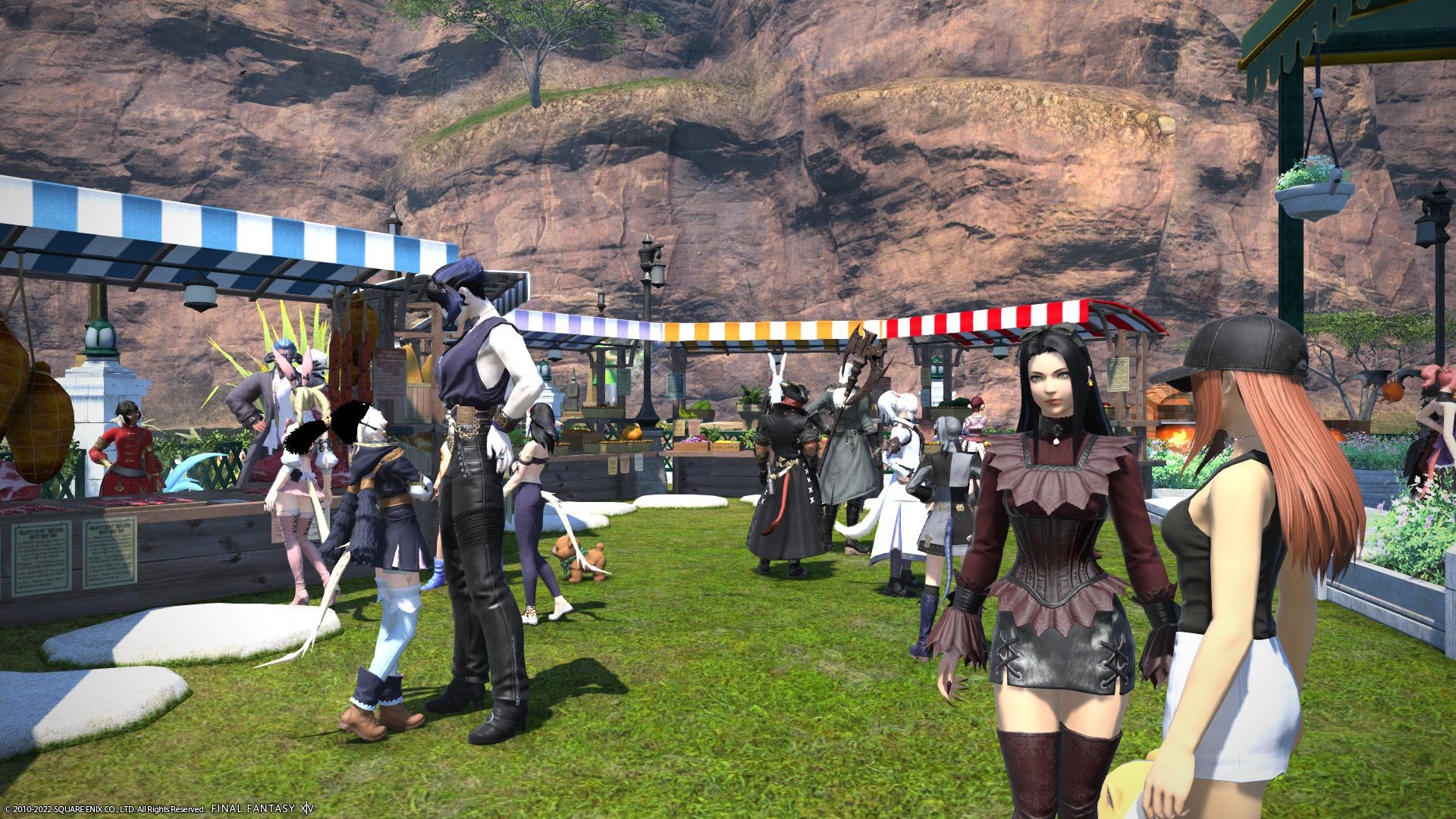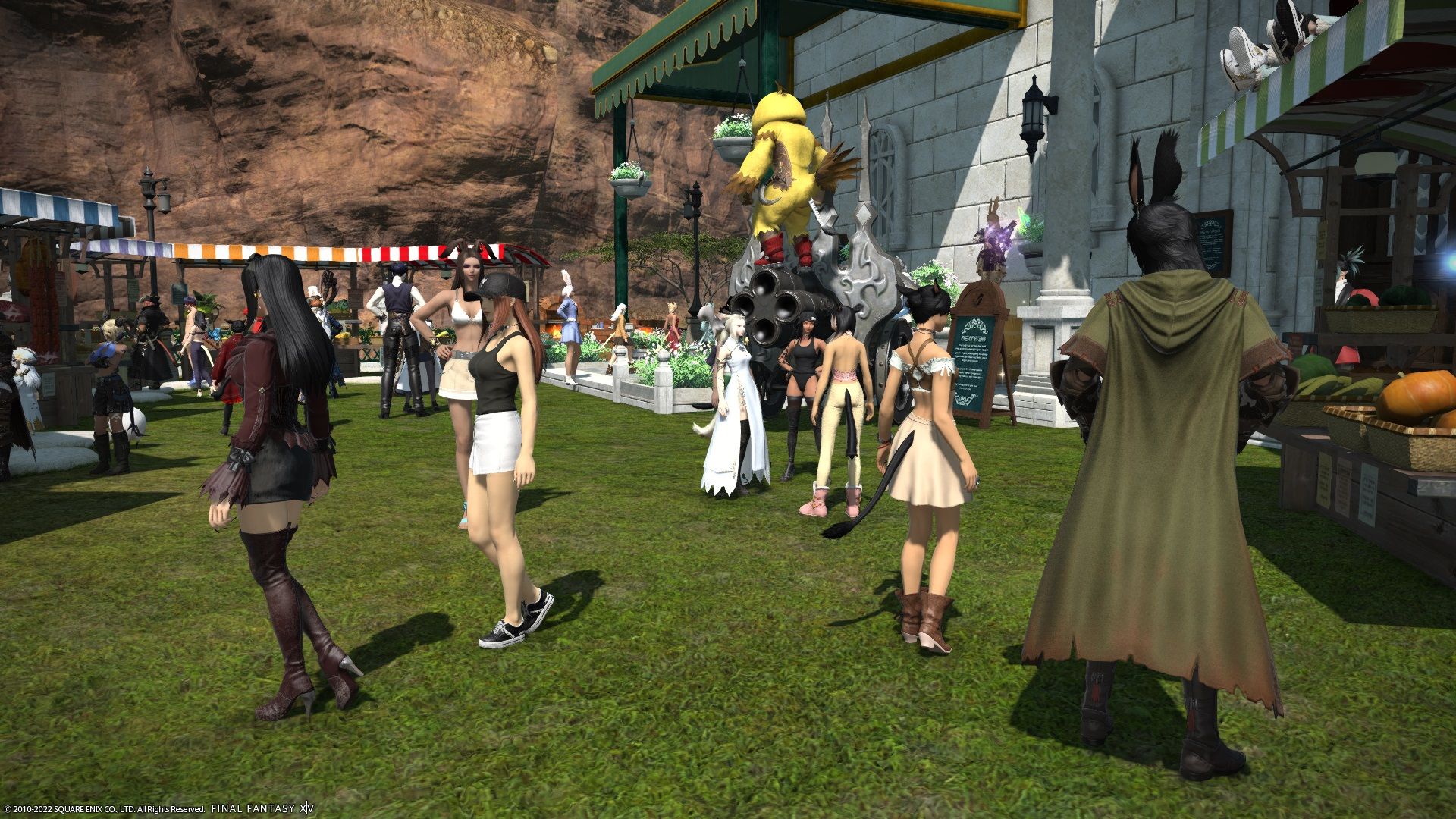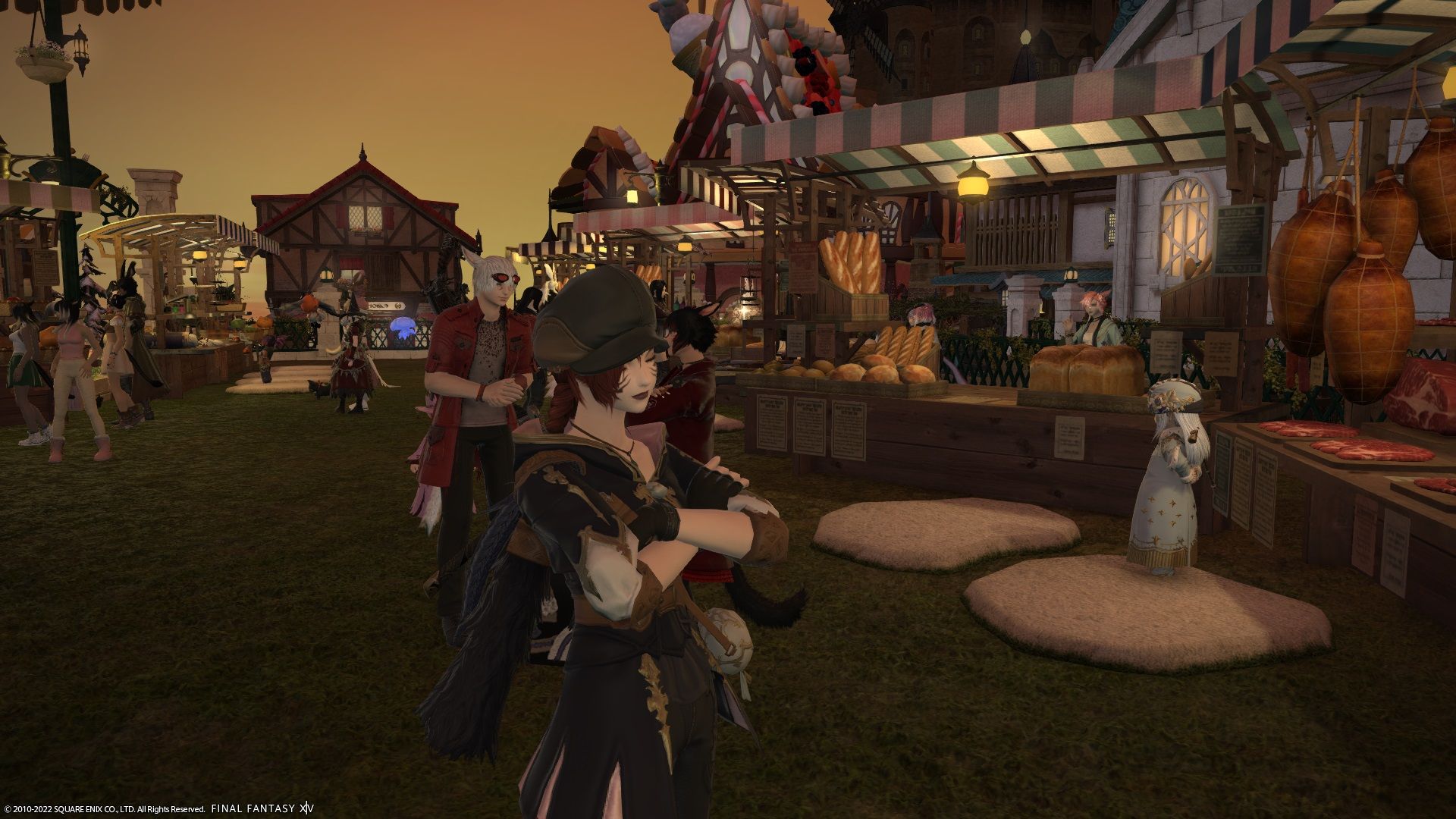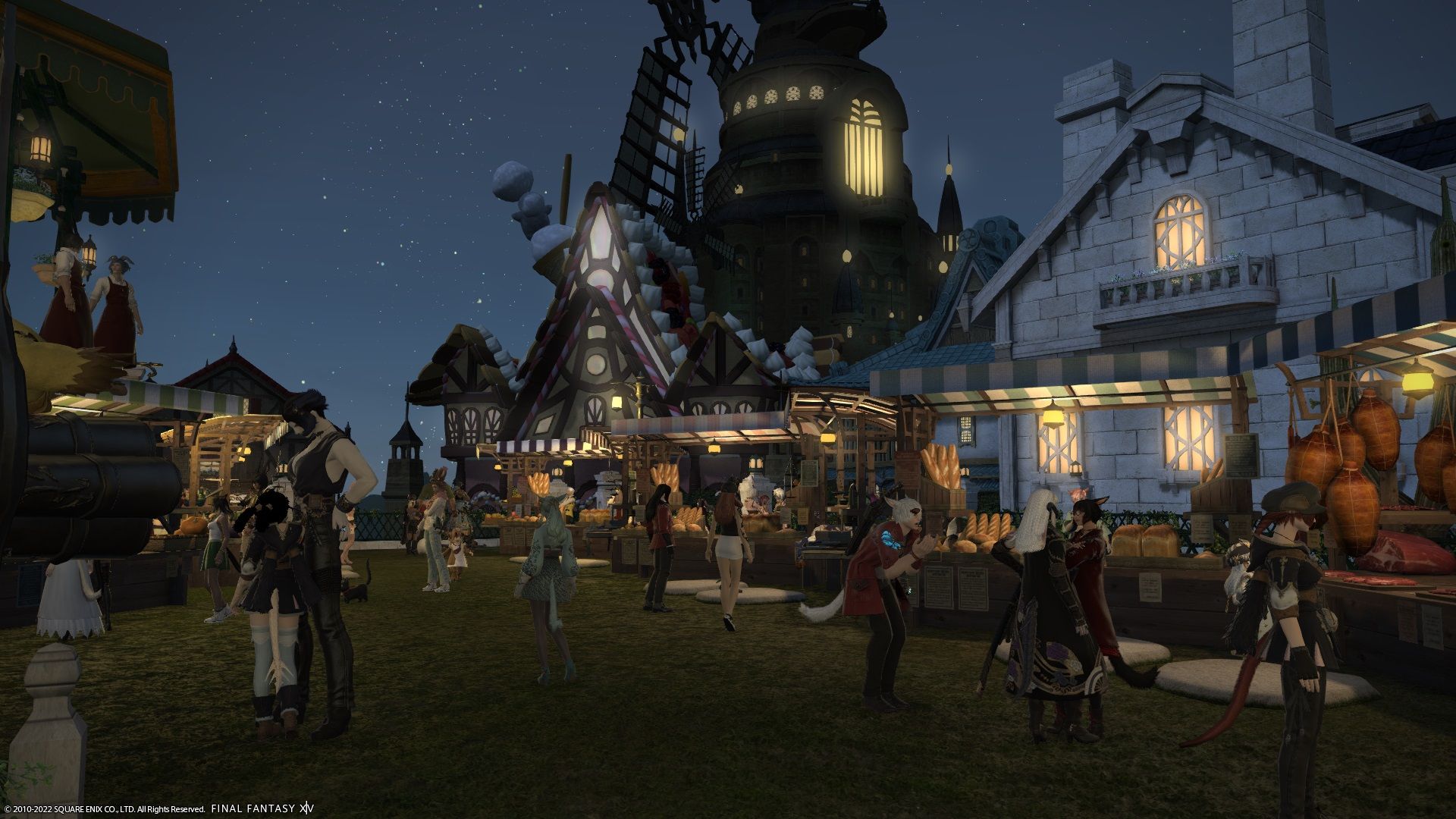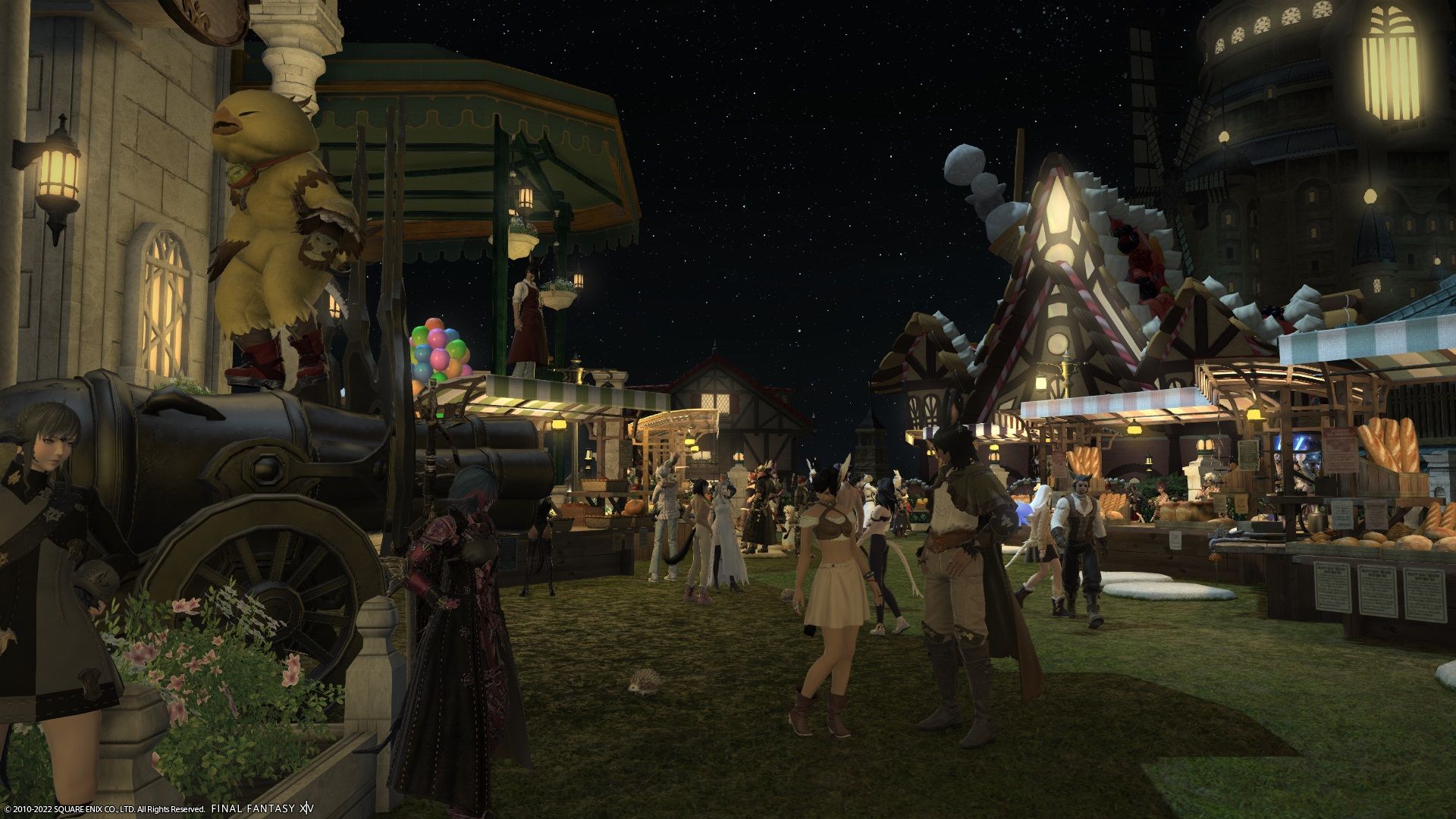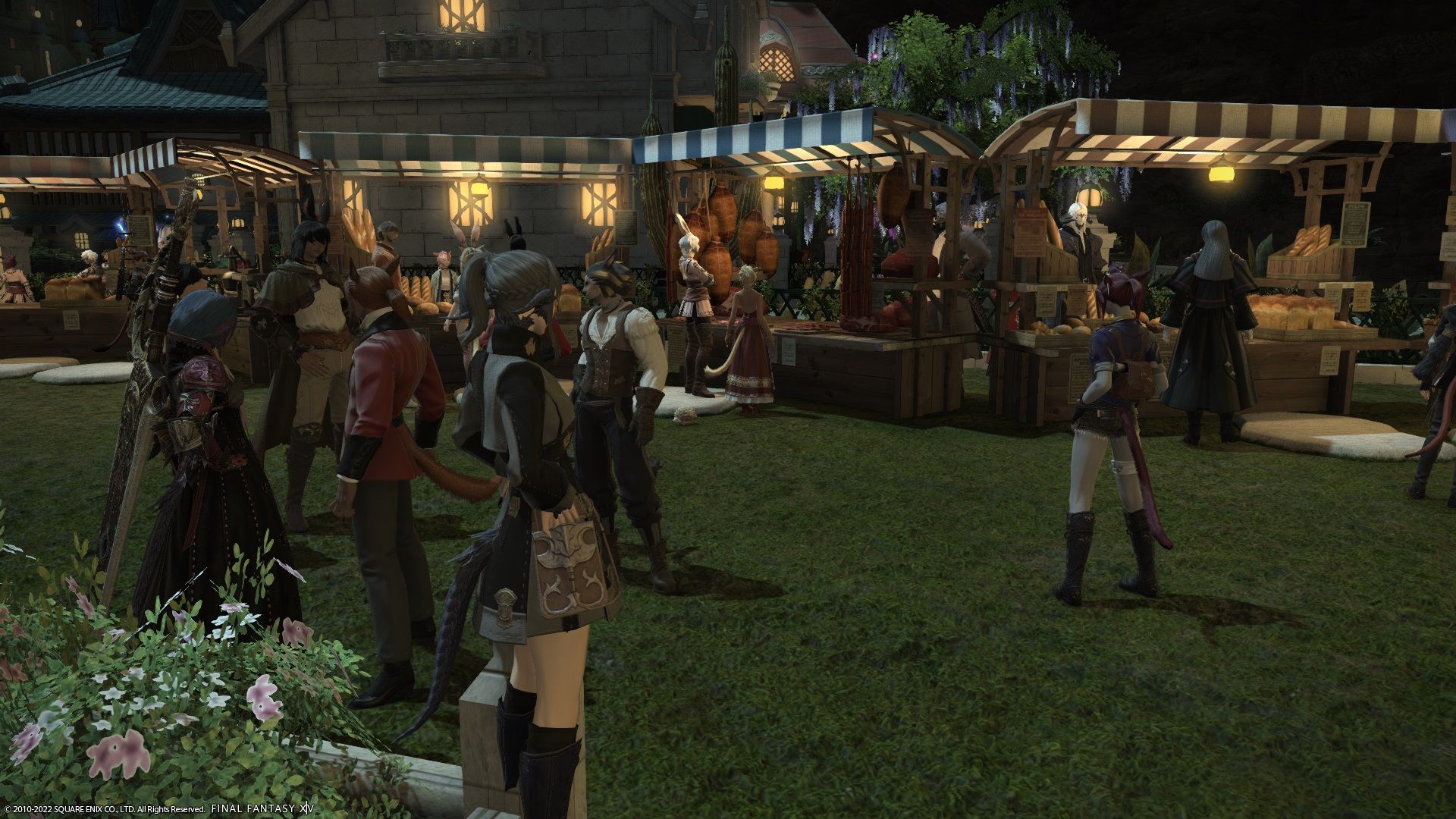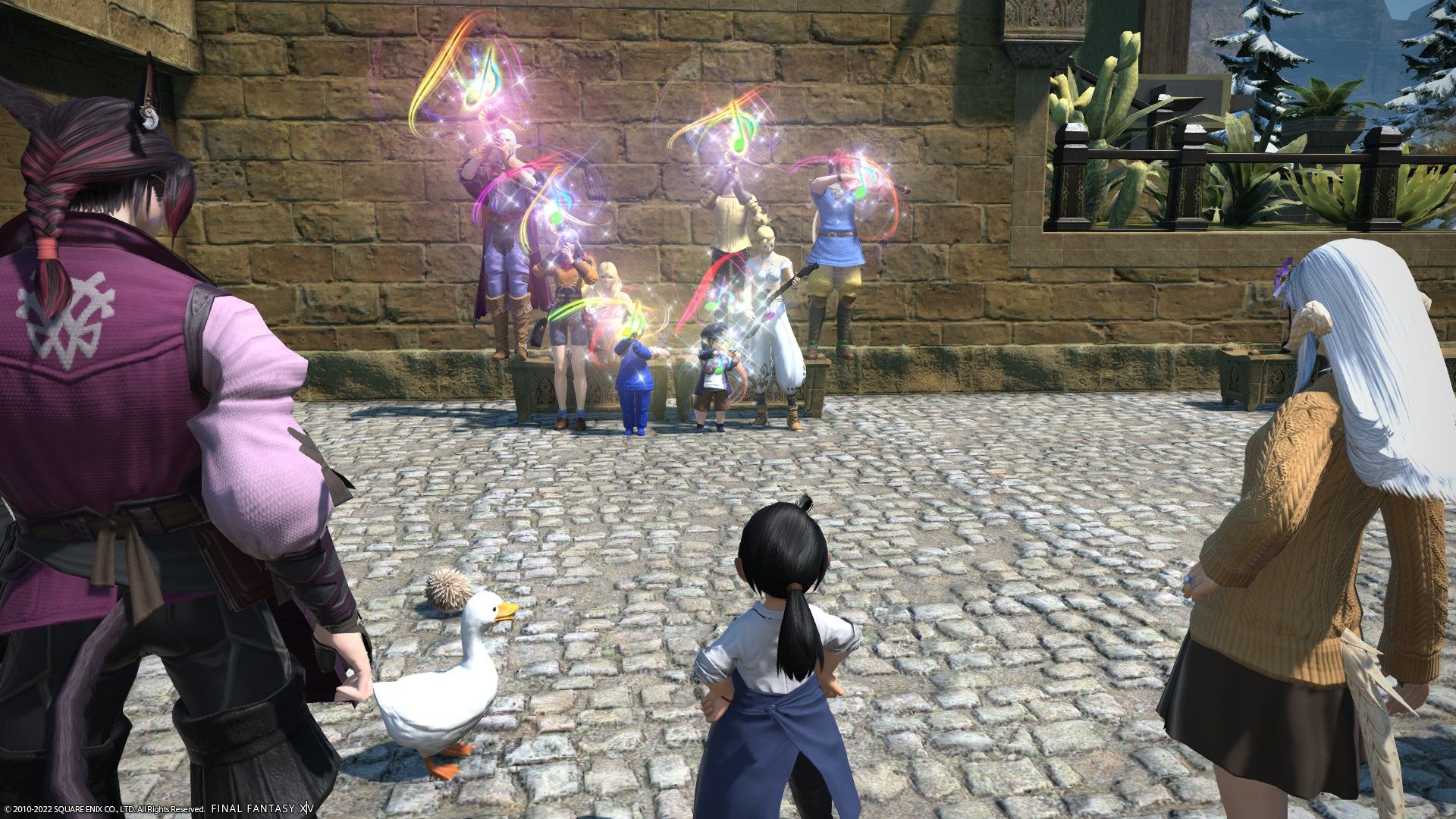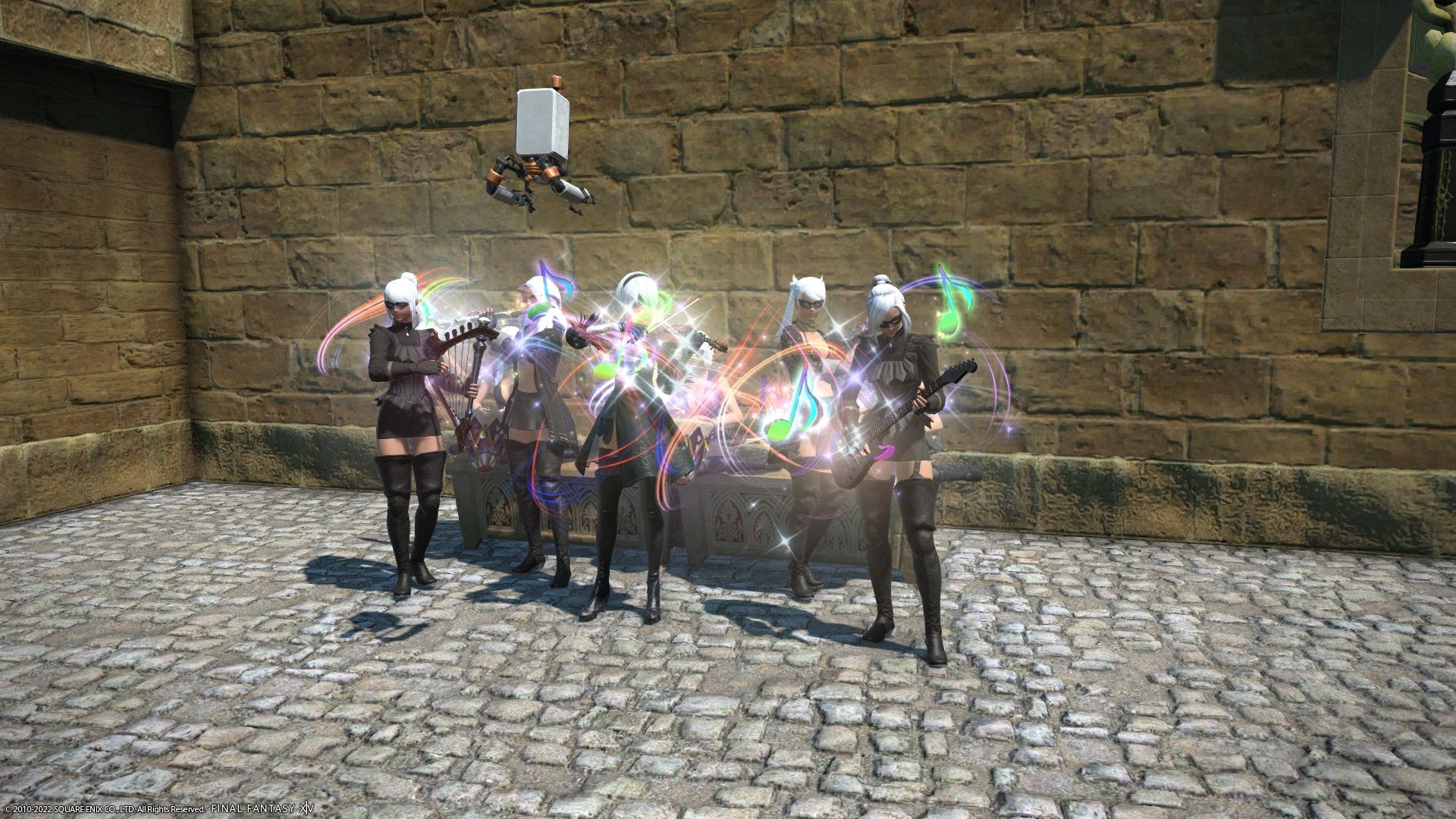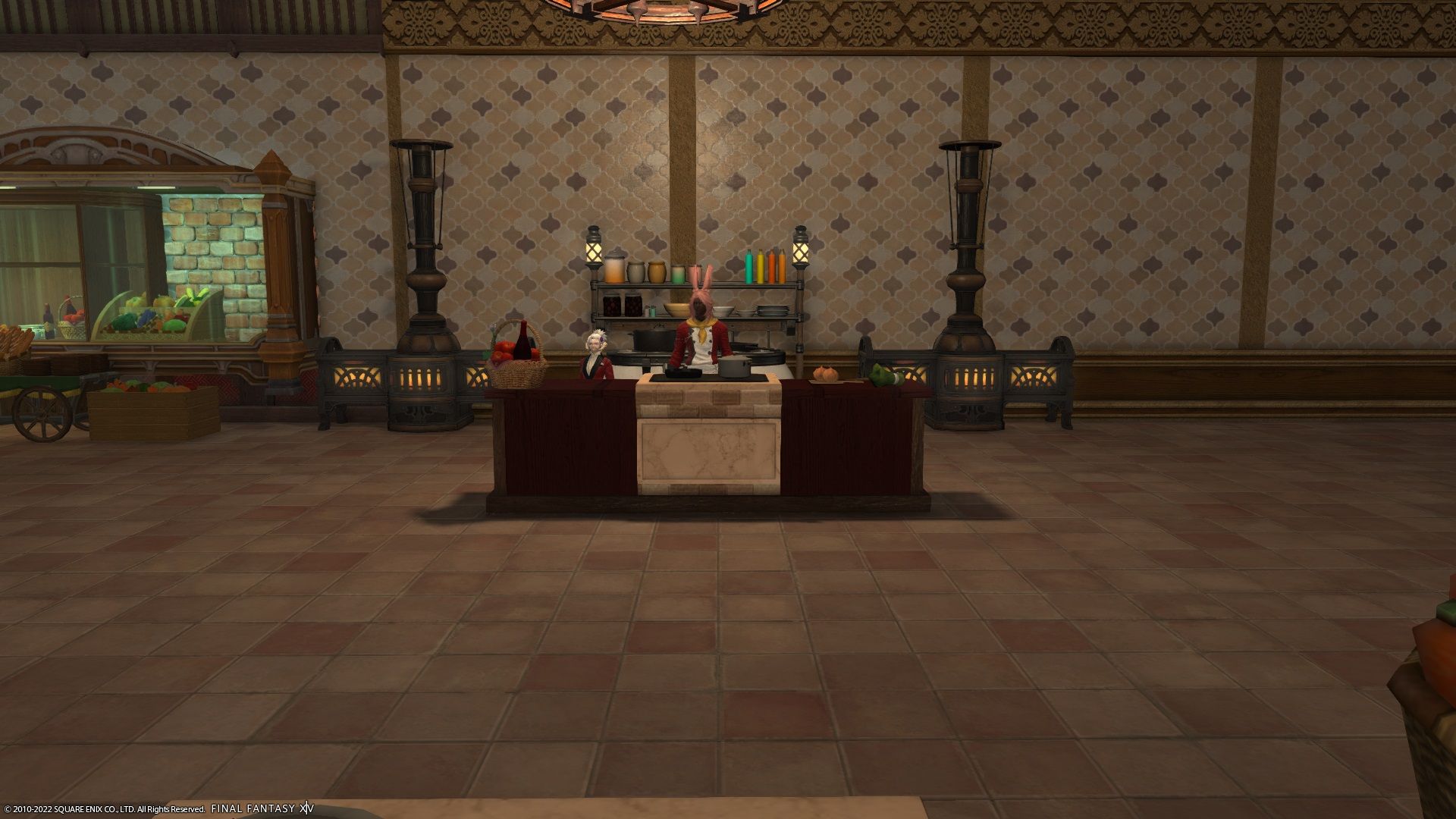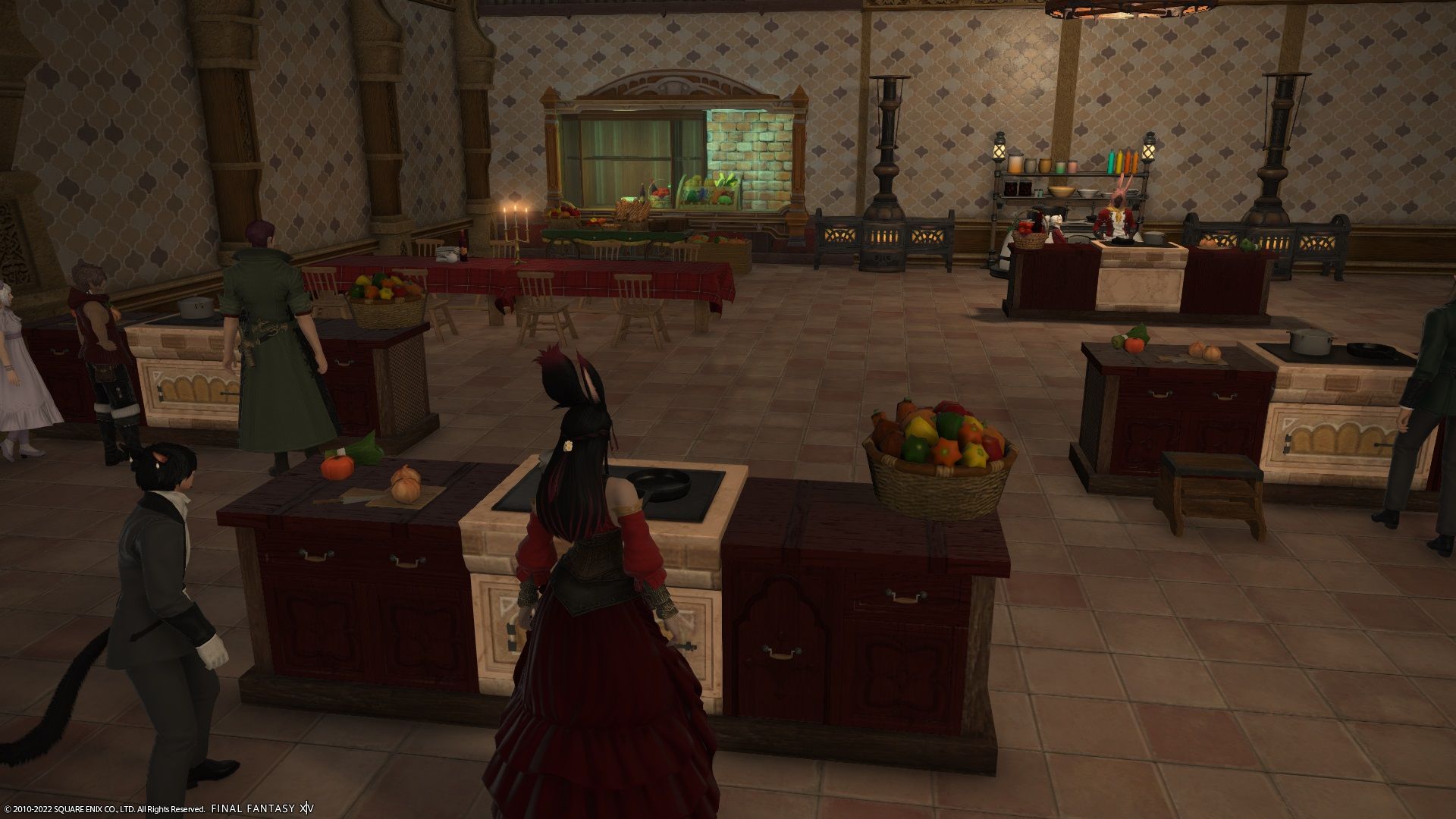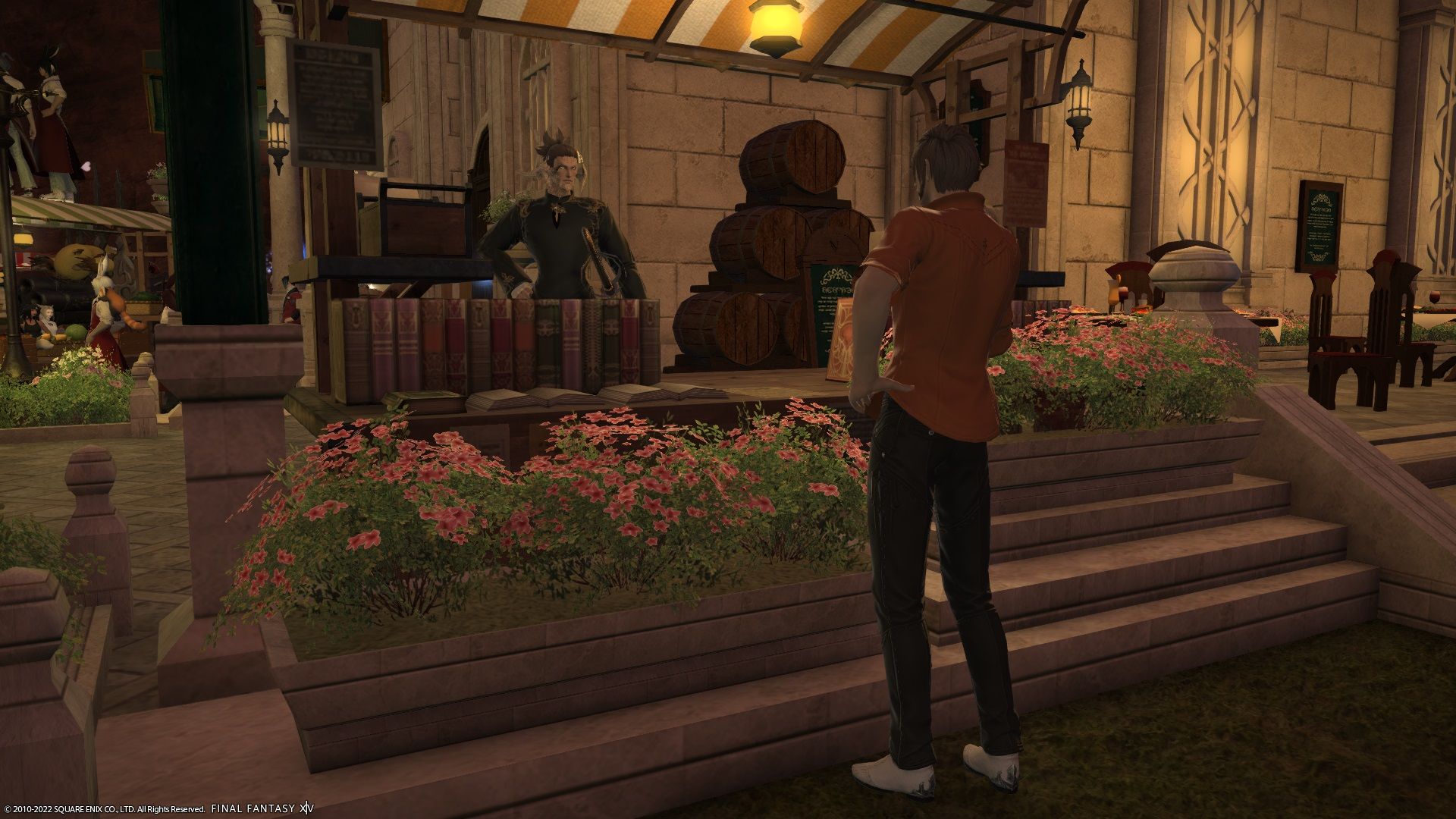 There was a booth for everything. Whether you wanted tacos, sushi, baked goods, or pizza — there was a stall on hand to whet your appetite. Each booth had a limited menu that showcased their home venue; for example, The Cat's Meow jazz bar had a booth offering various alcoholic beverages. There were loads of players and vendors roleplaying, but even if you didn't want to take part in that side of things, you could still enjoy the booths and the other shows on offer.
I made sure I checked out the first of two cooking shows. I can't express enough how impressed I was with this setup — everything was so perfect — there were worktops set out for all the students, with the teacher, Endo Hotgo, taking center stage up front with his assistant Azenami. All of the food you needed was provided in-game, but the recipes were for real-world dishes, so you could really learn a thing or two! The recipes are all on the website if you wish to try them out for yourself.
Endo talked everyone through cooking the recipes, and while I didn't take part myself, I enjoyed watching the class from the sidelines. I wasn't the only one, either. More than one friendly stranger came along and shared their food with me while we watched, including an adorable little cookie-eating Lalafell.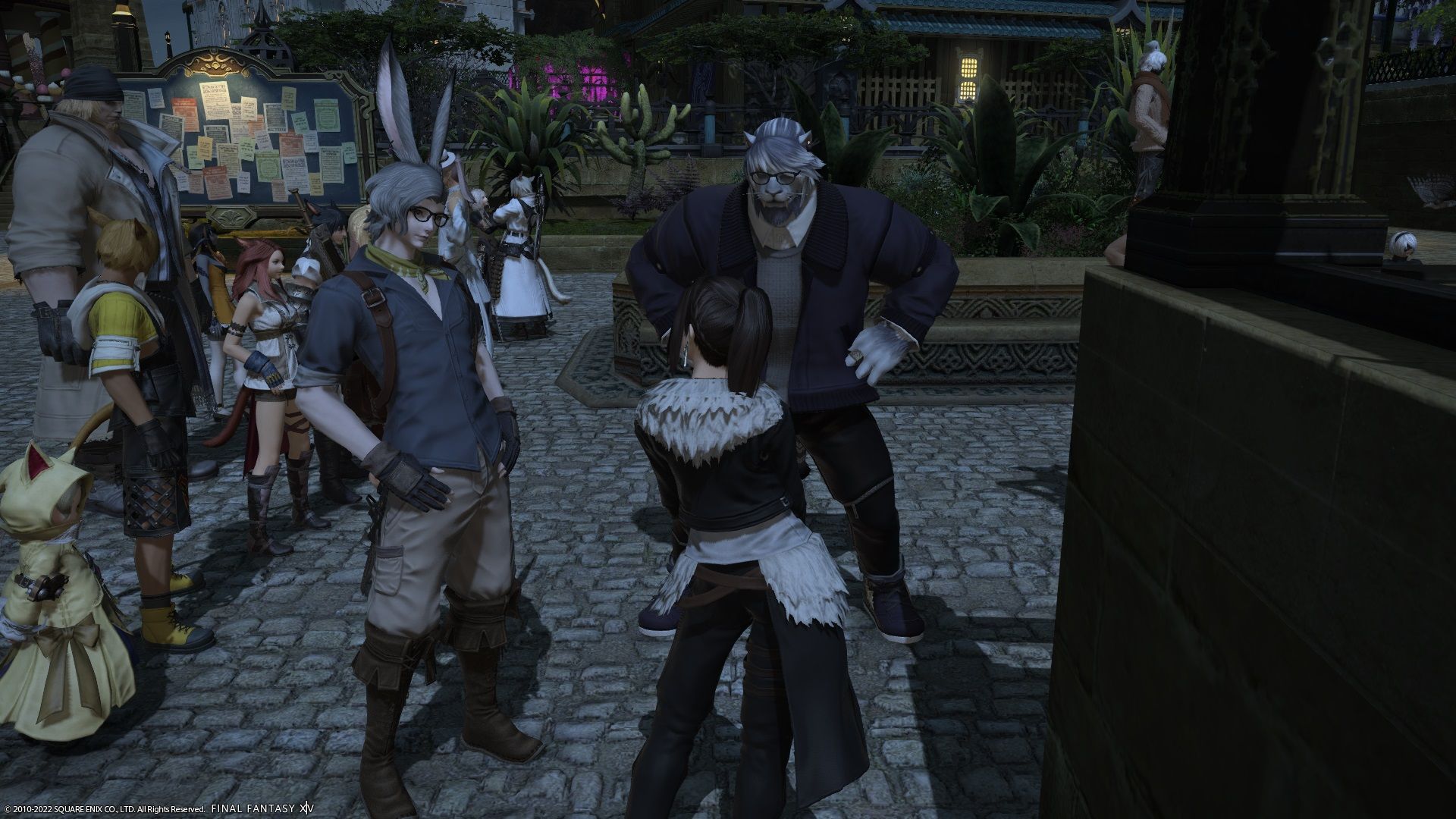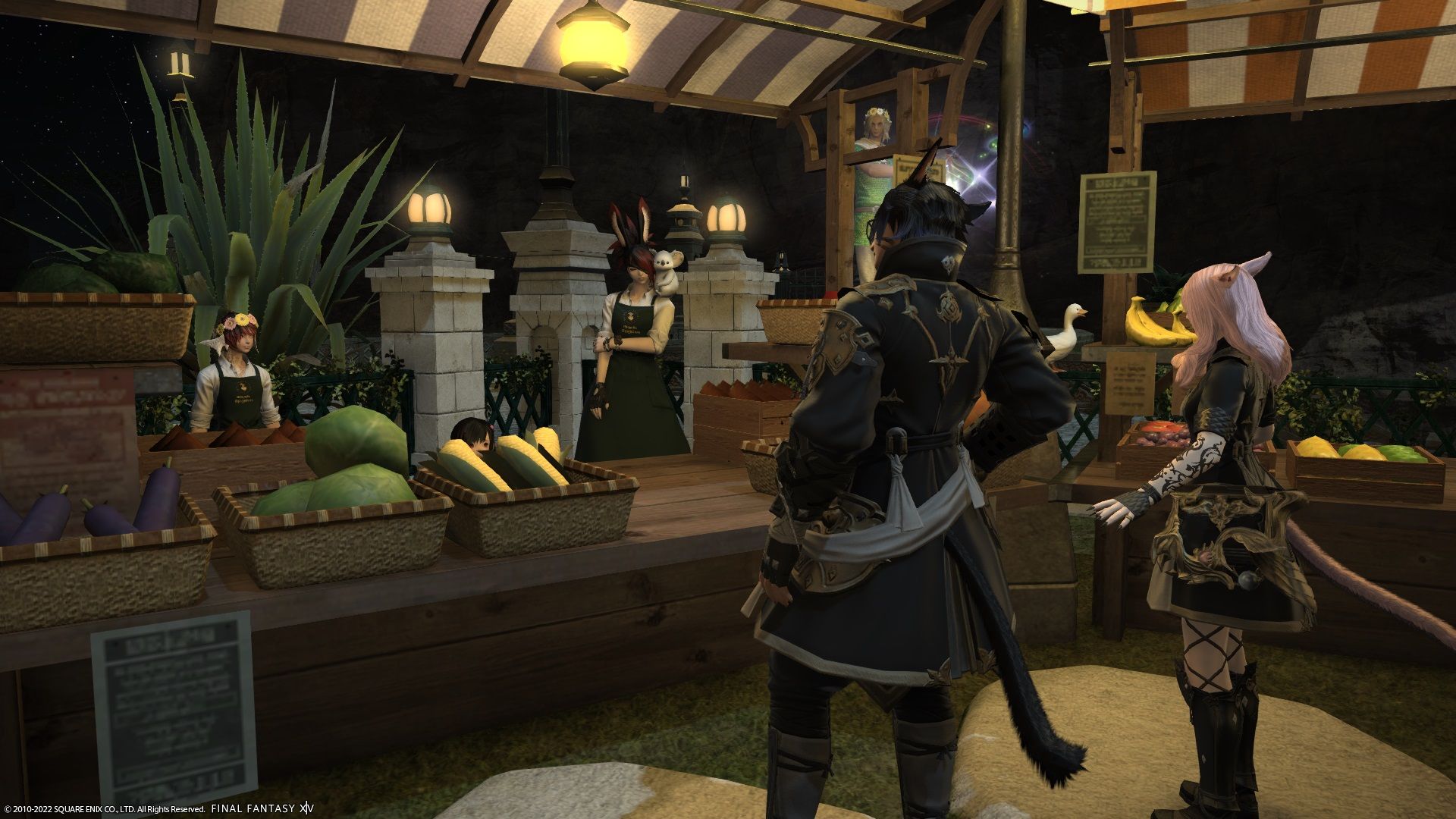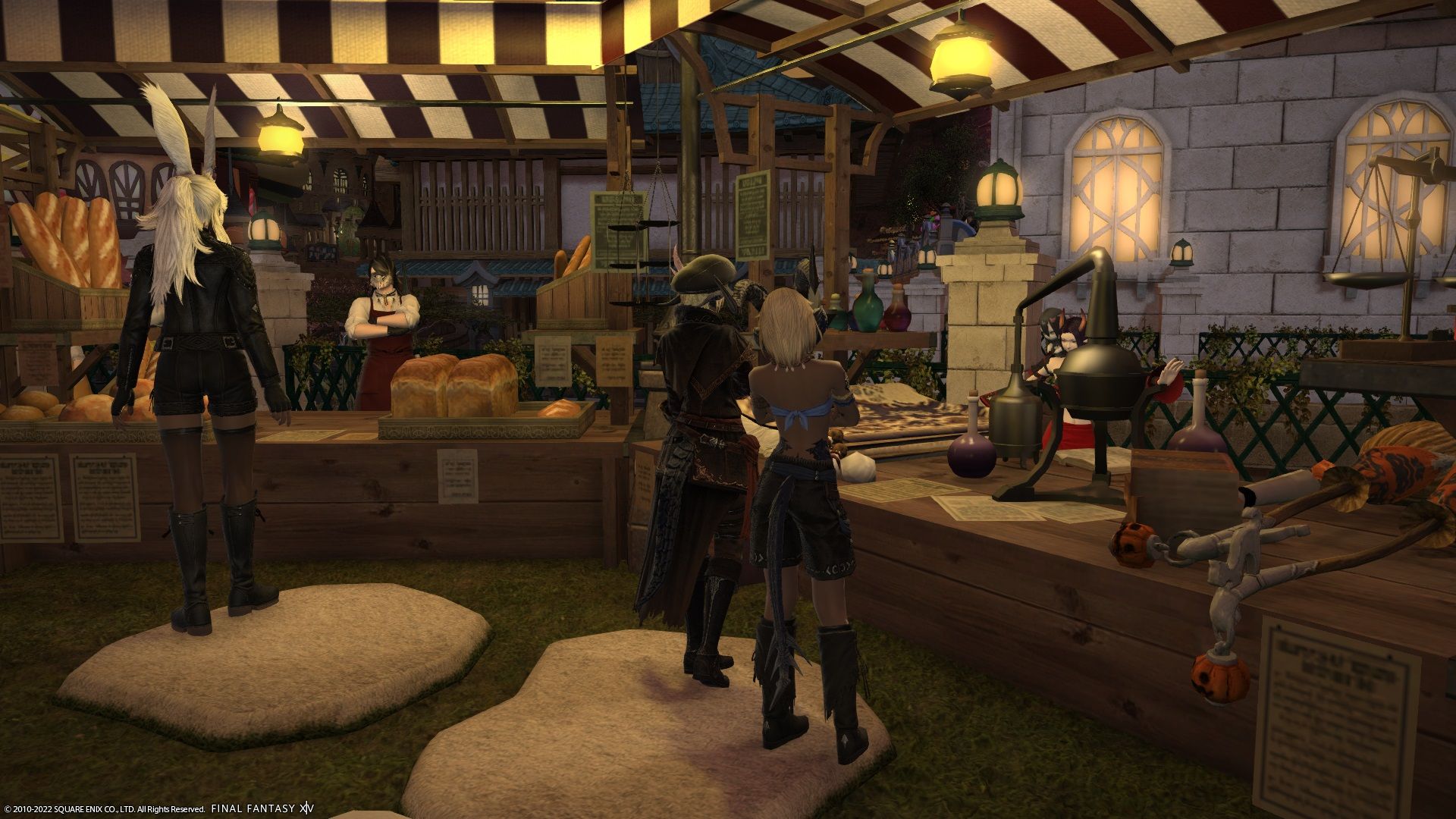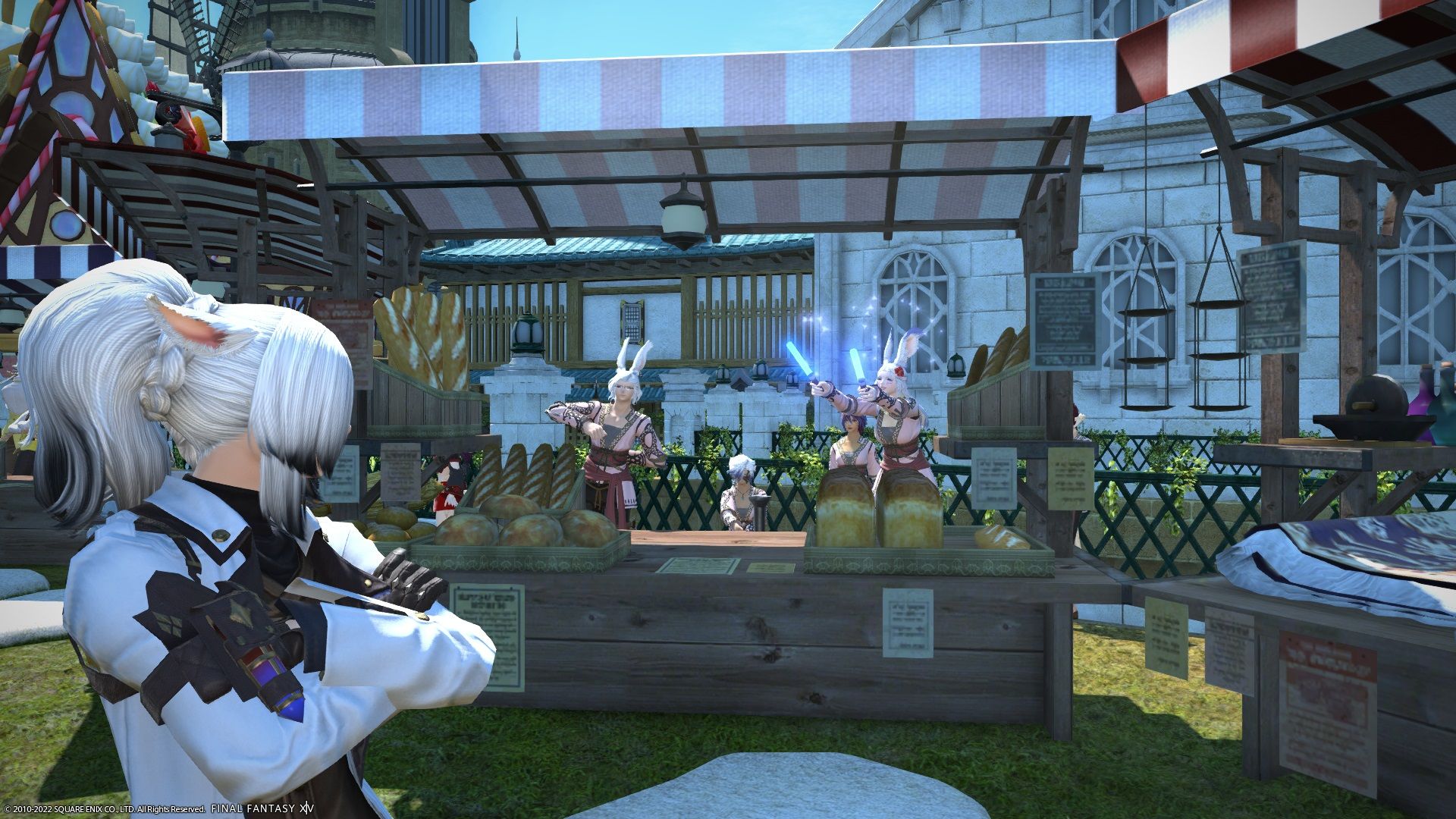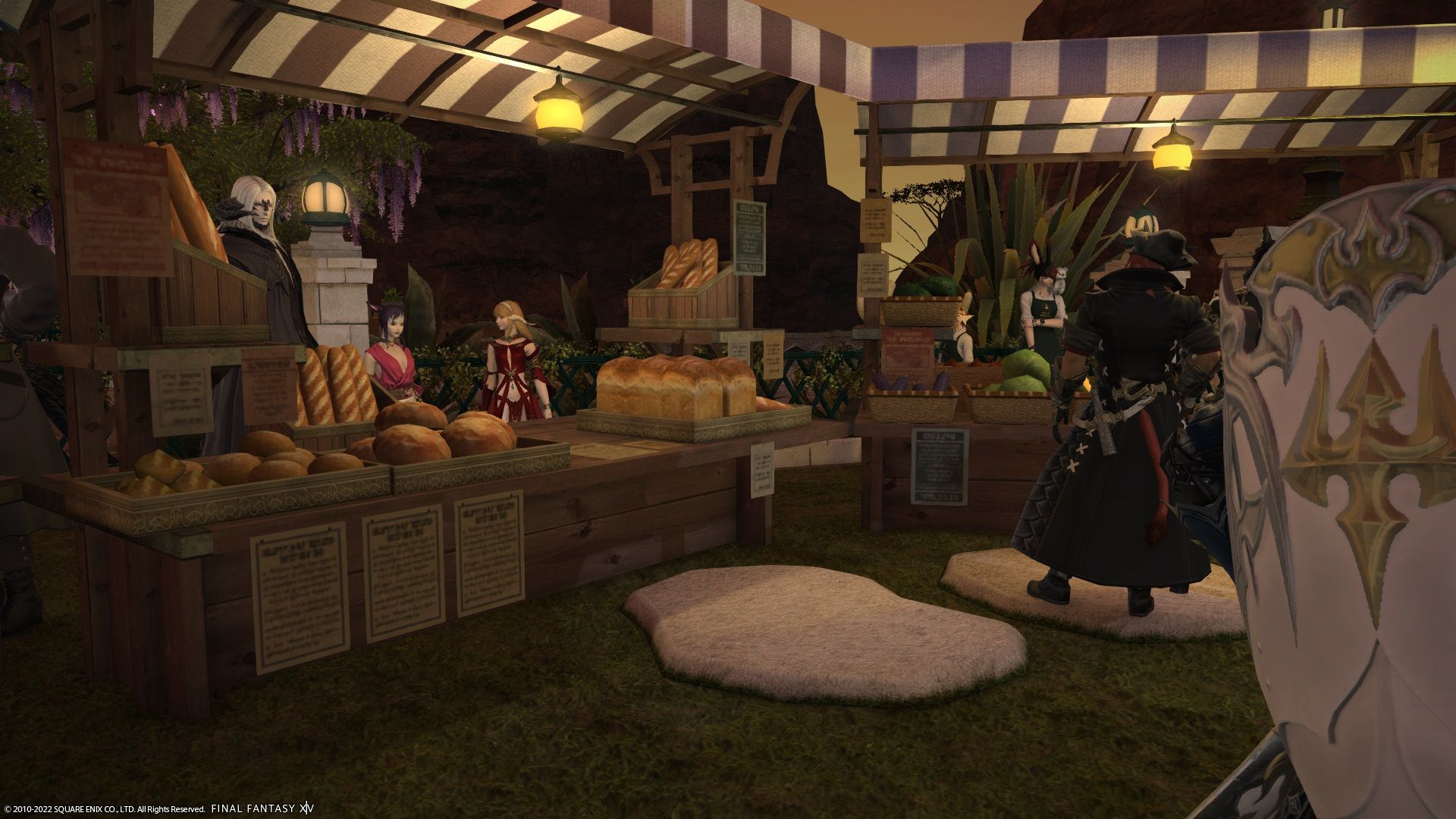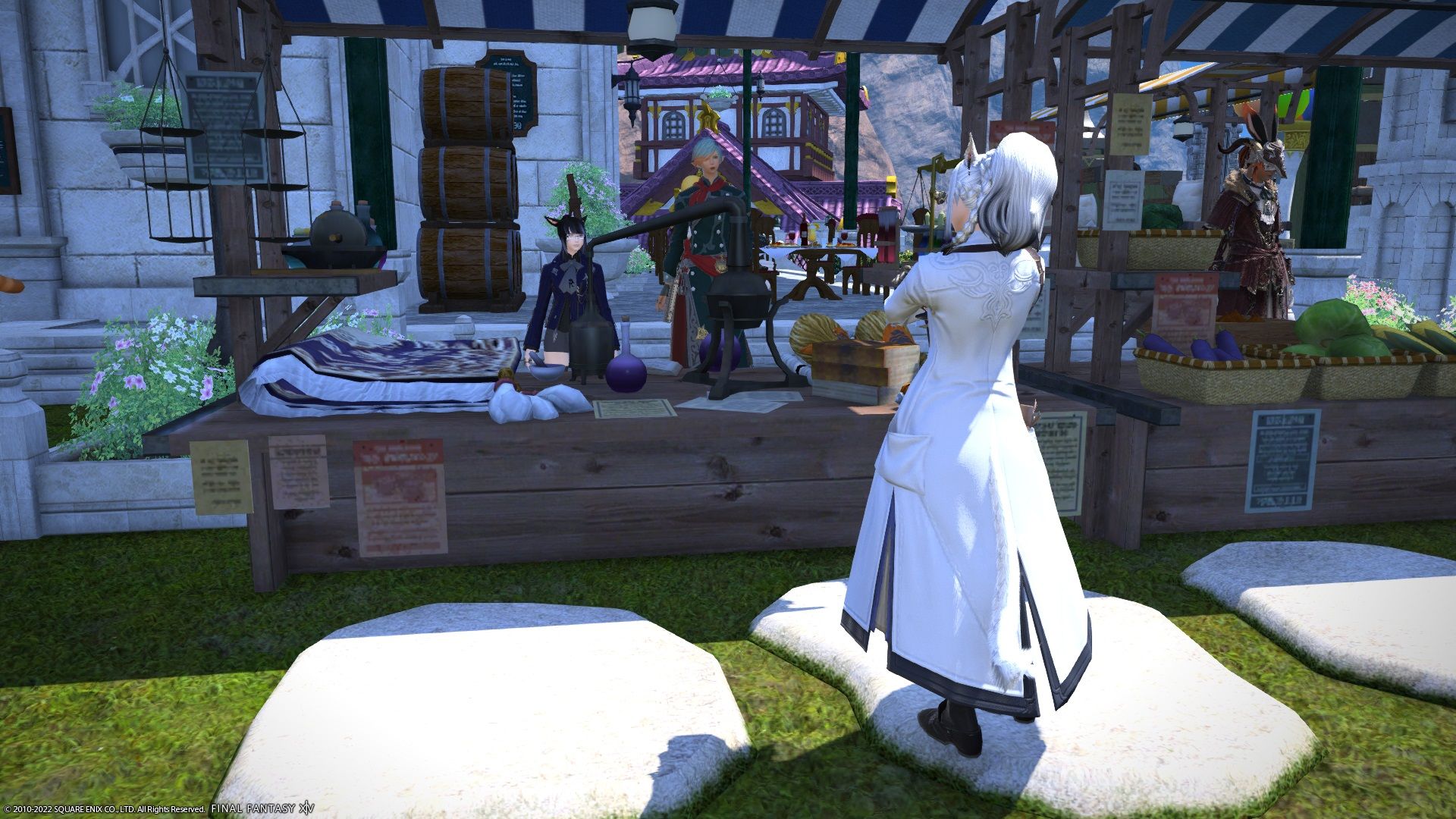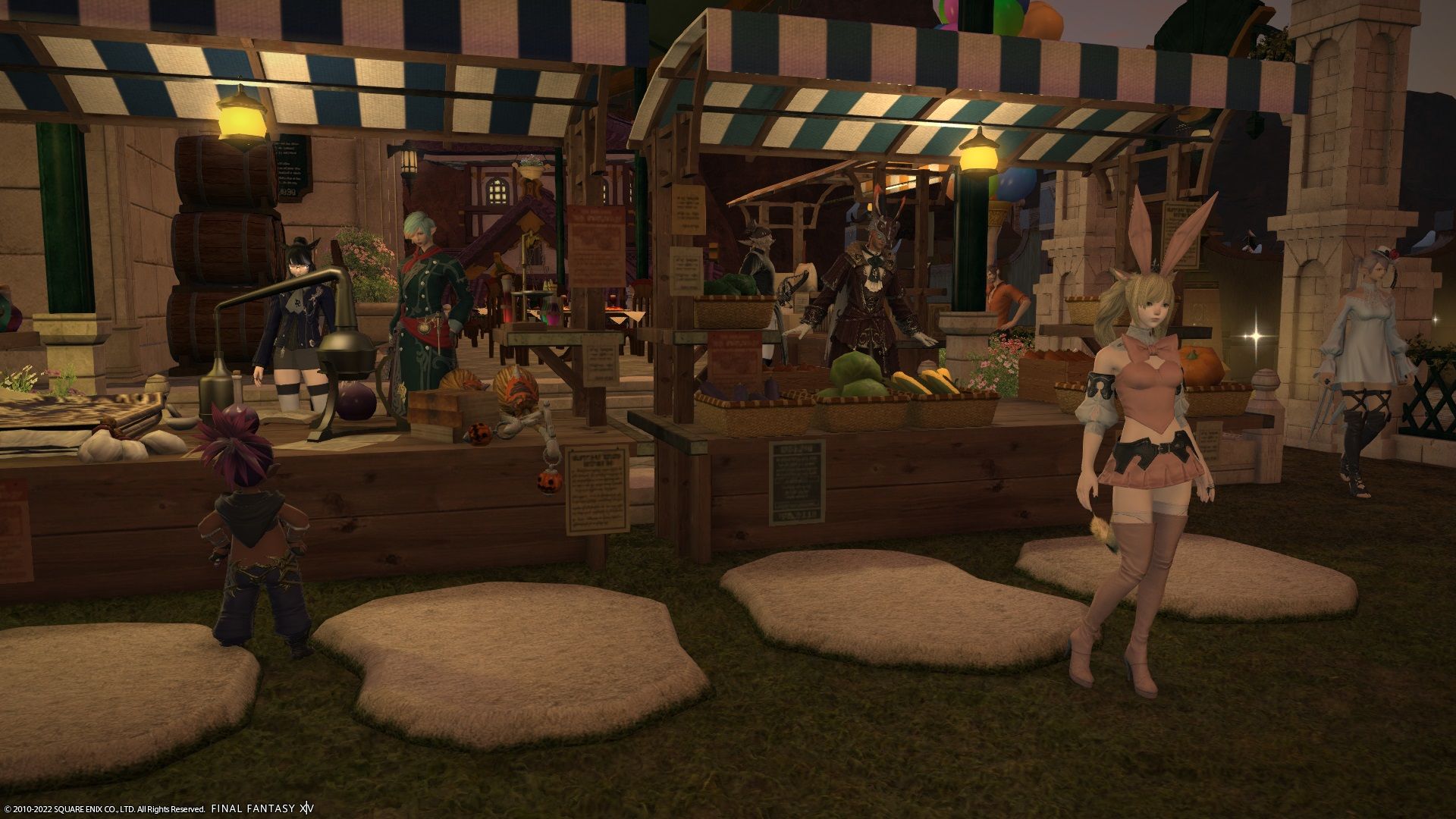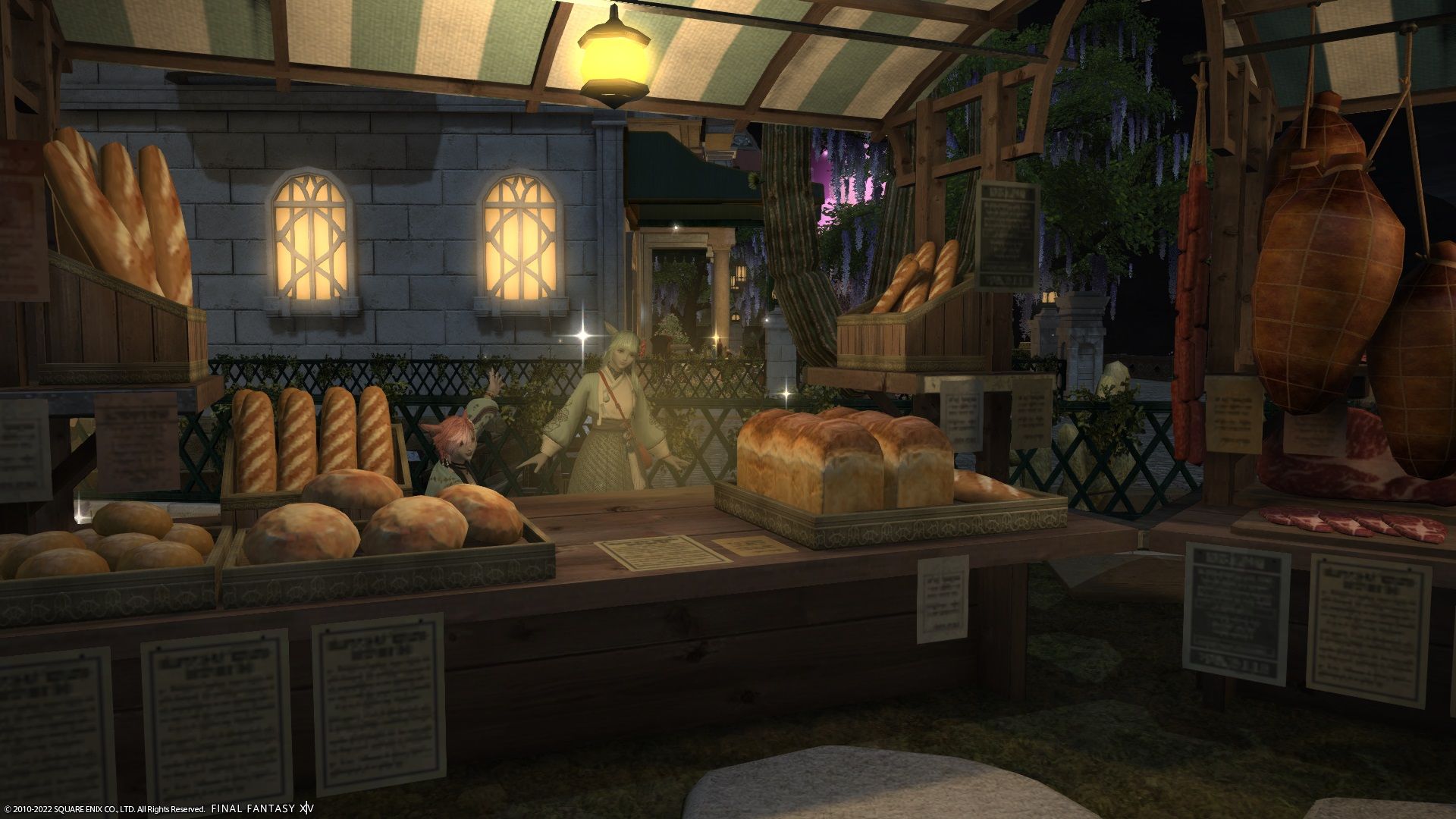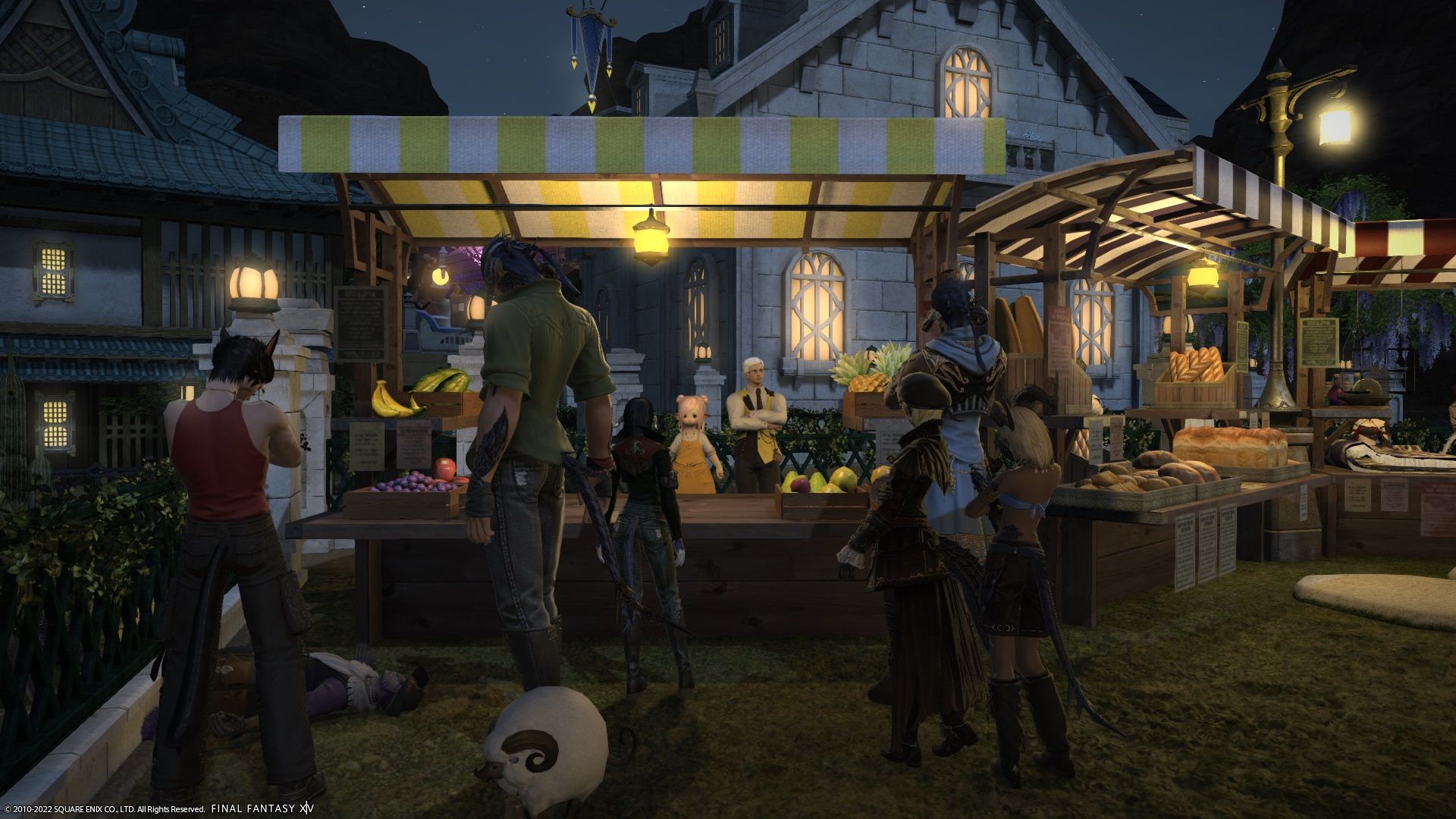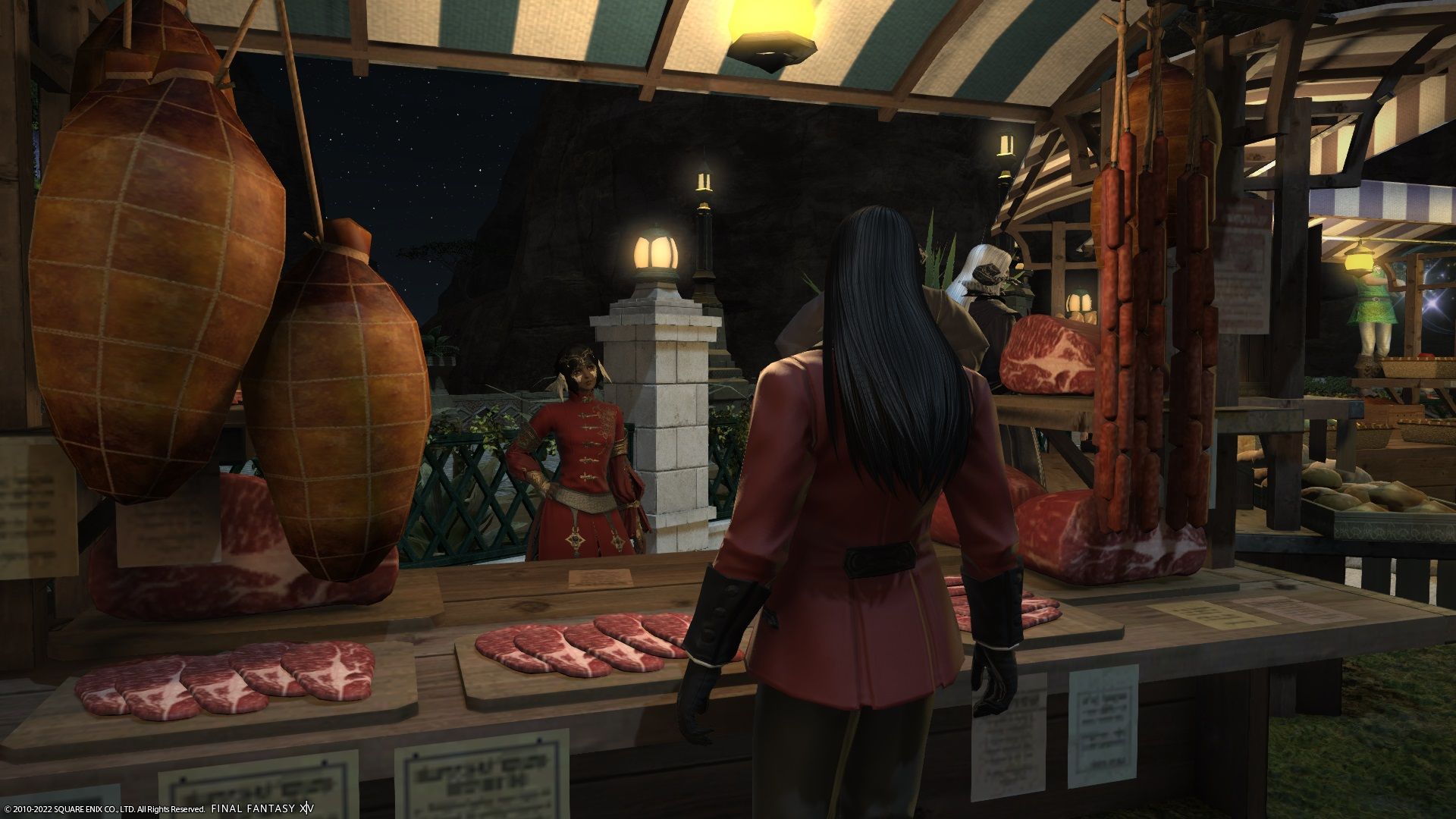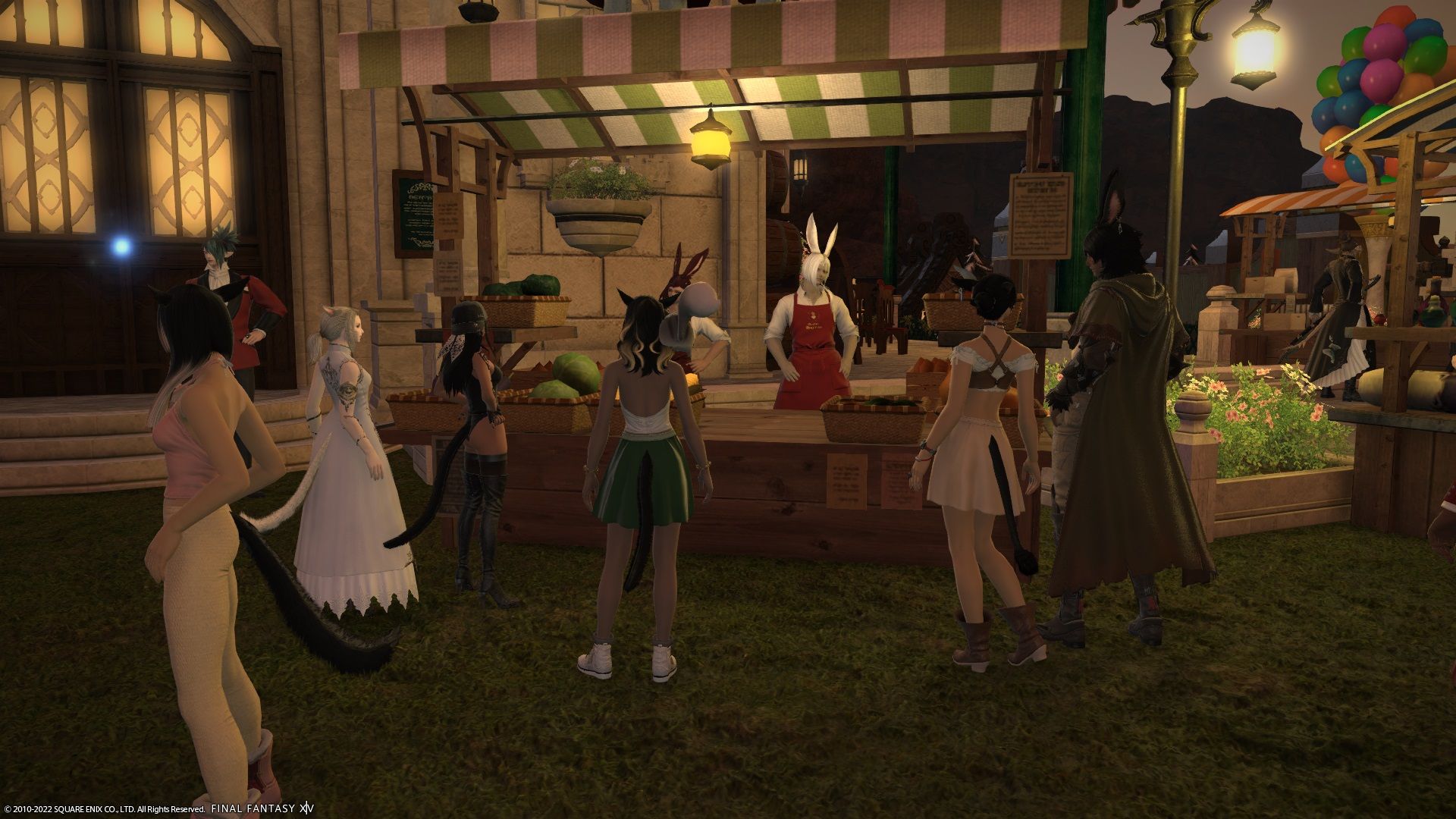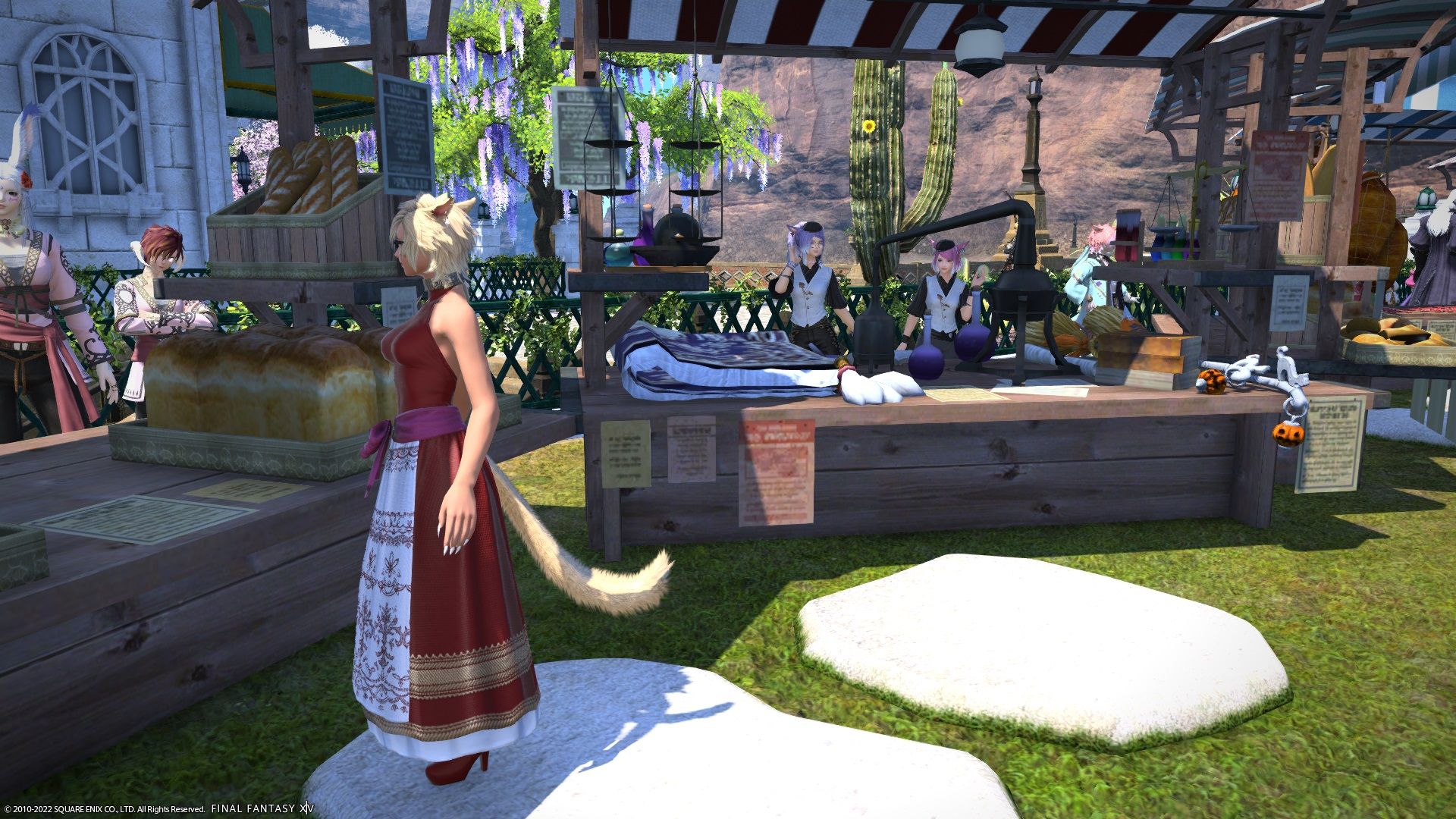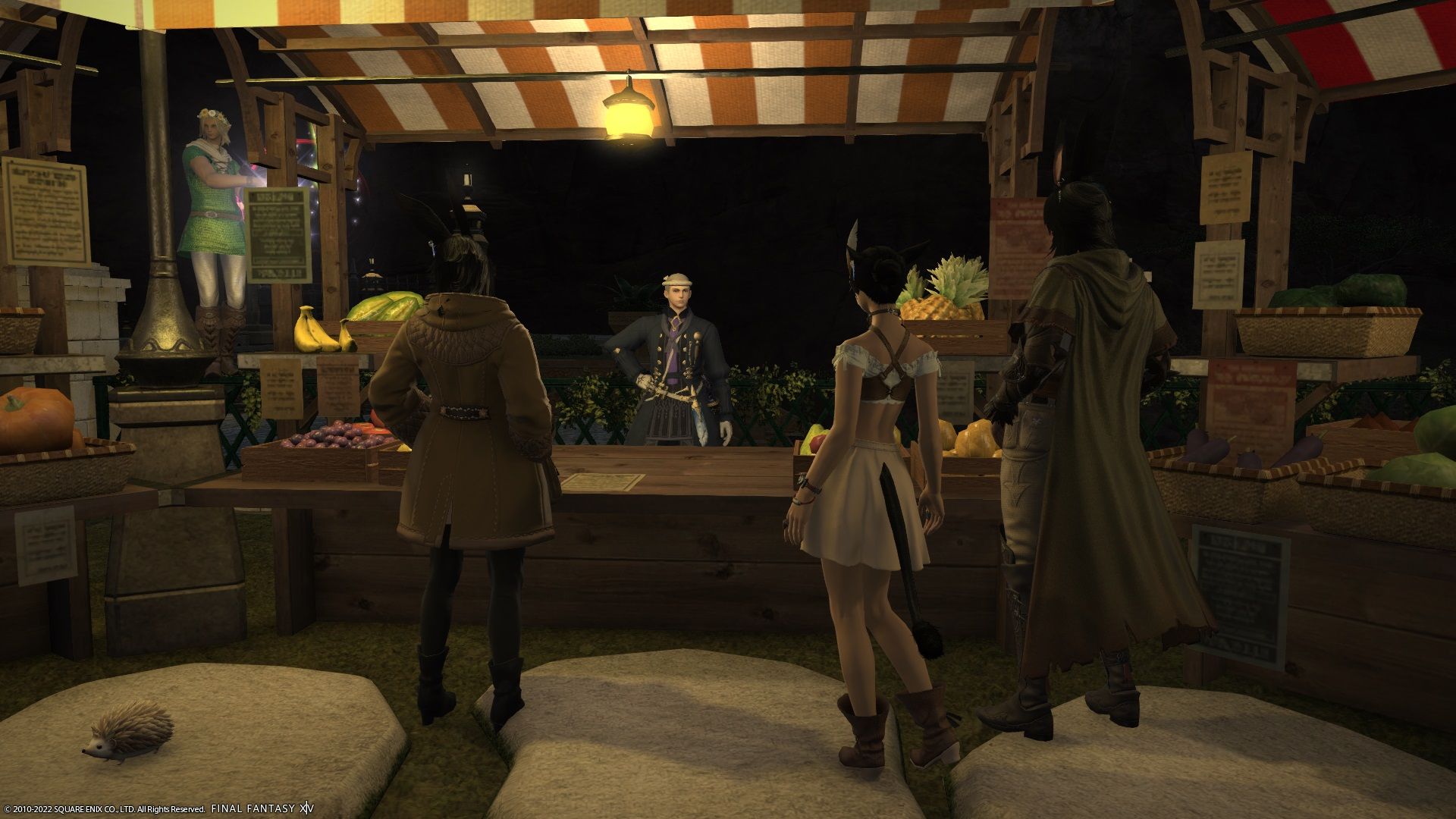 That's one of the things I love most about these community events, everyone is so friendly, and it's all too easy to get swept up in the festive atmosphere, even alongside strangers. People were walking around and trading freebies with others to get them involved in the festivities, sharing minions and foodstuffs. I met so many friendly players for the first time, and I even crossed paths with some familiar faces, such as Fruity Snacks from The Eorzean Aquarium and Esprit's Ahro'zi Zhimsa.
Several bands and Bards played music throughout the evening, such as Final Fantasia, Dark Matter, and the Nier-themed group The Broken [W]ings — who played a slew of some of my favourite Halloween-themed songs, to name just a few. Whichever end of the plot you were at, you could hear bard music playing in the background and just soak up the sounds.
One of the funniest parts of the evening came from everyone disconnecting suddenly on the NA Data Centers. It was a scramble to get back in, with some players having persistent problems while others (like myself) managed to return relatively quickly. What made it so hilarious was how everyone in the event took it in their stride, and it became part of the evening's highlights, with many referring to it as the Thanos snap. I logged back in to see vendors shouting "Did you survive the rapture? Come get a taco!" and "Did your friends get snapped just now? Come get some alcohol to help cope with the loss!".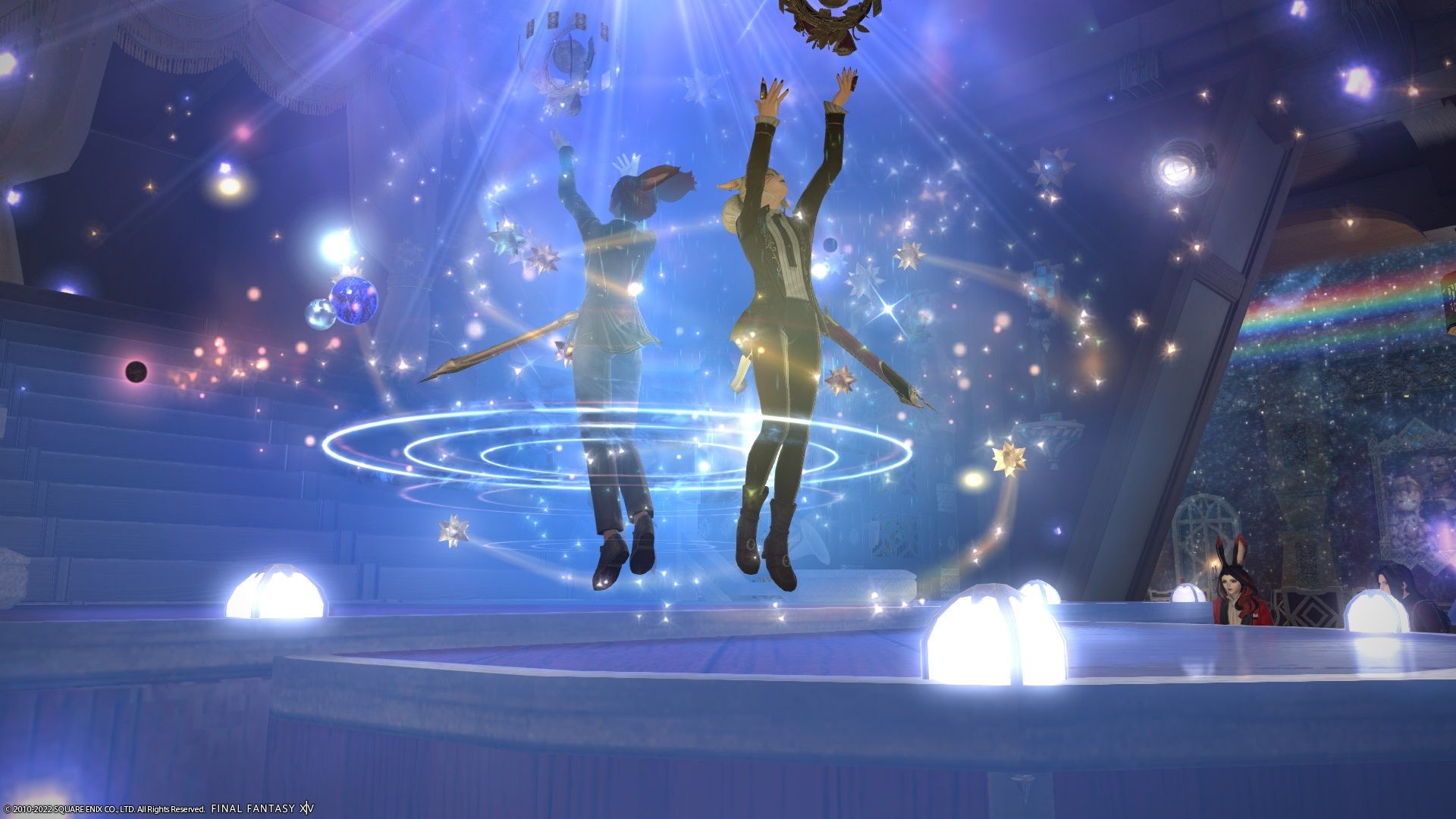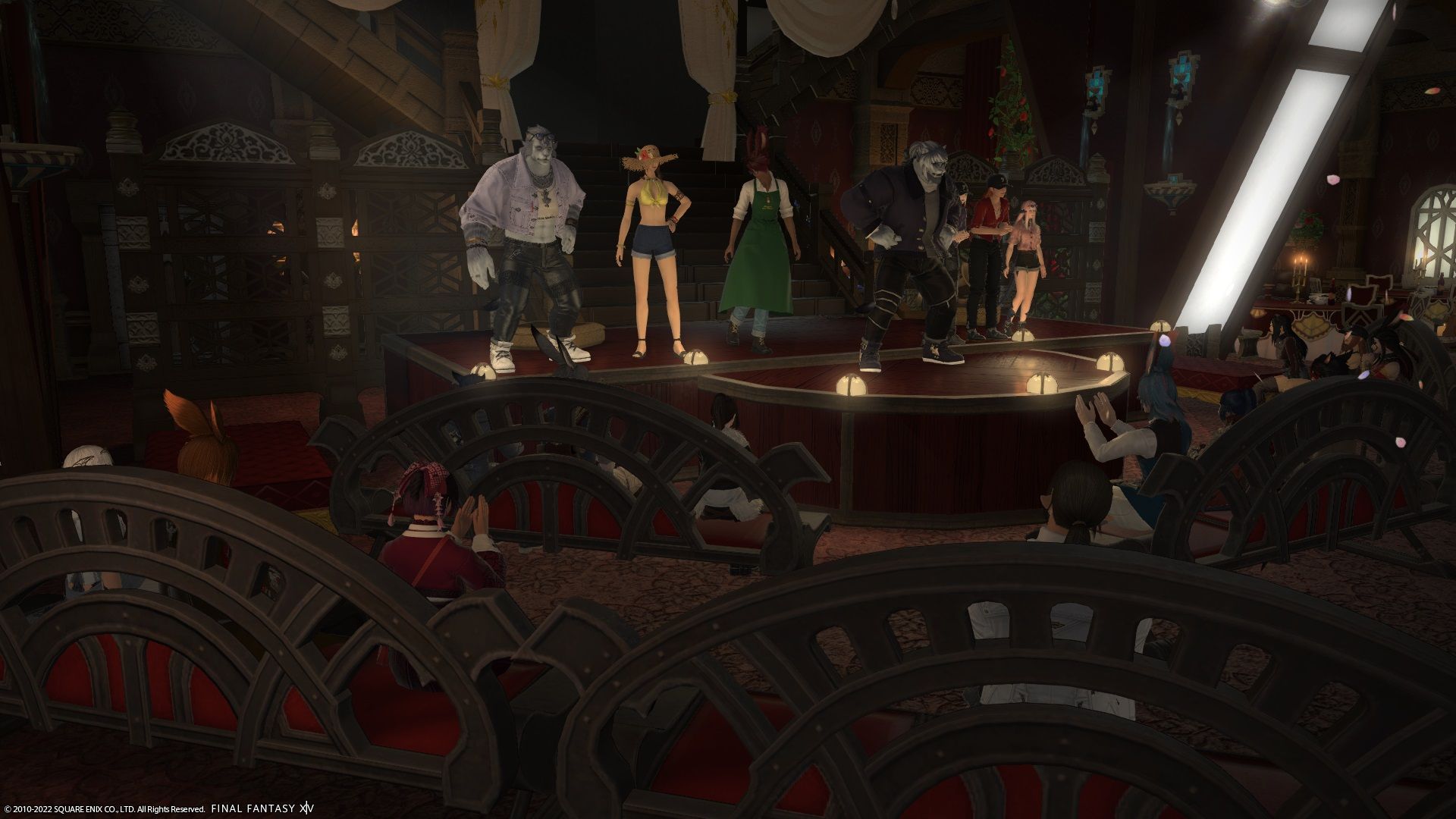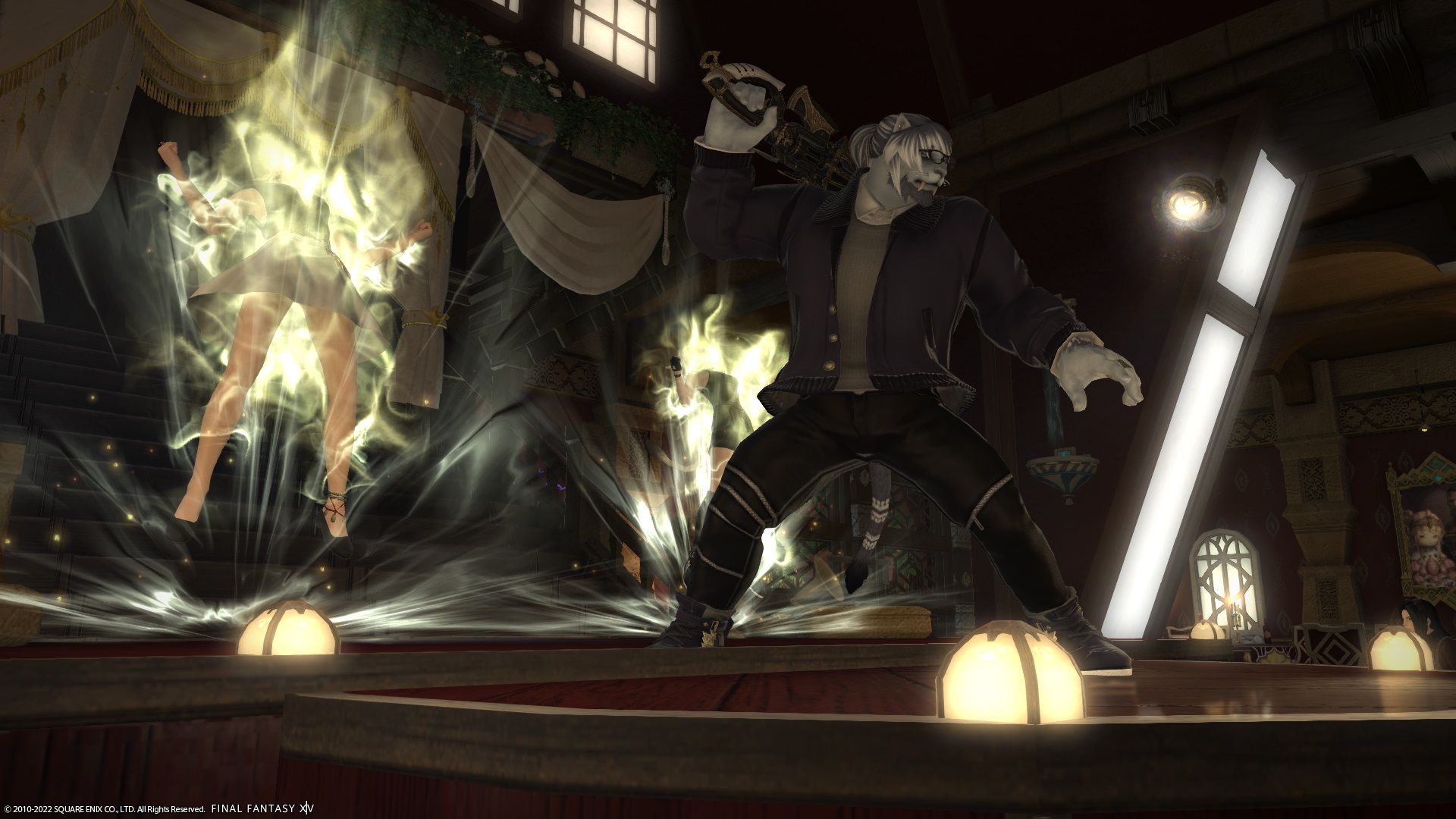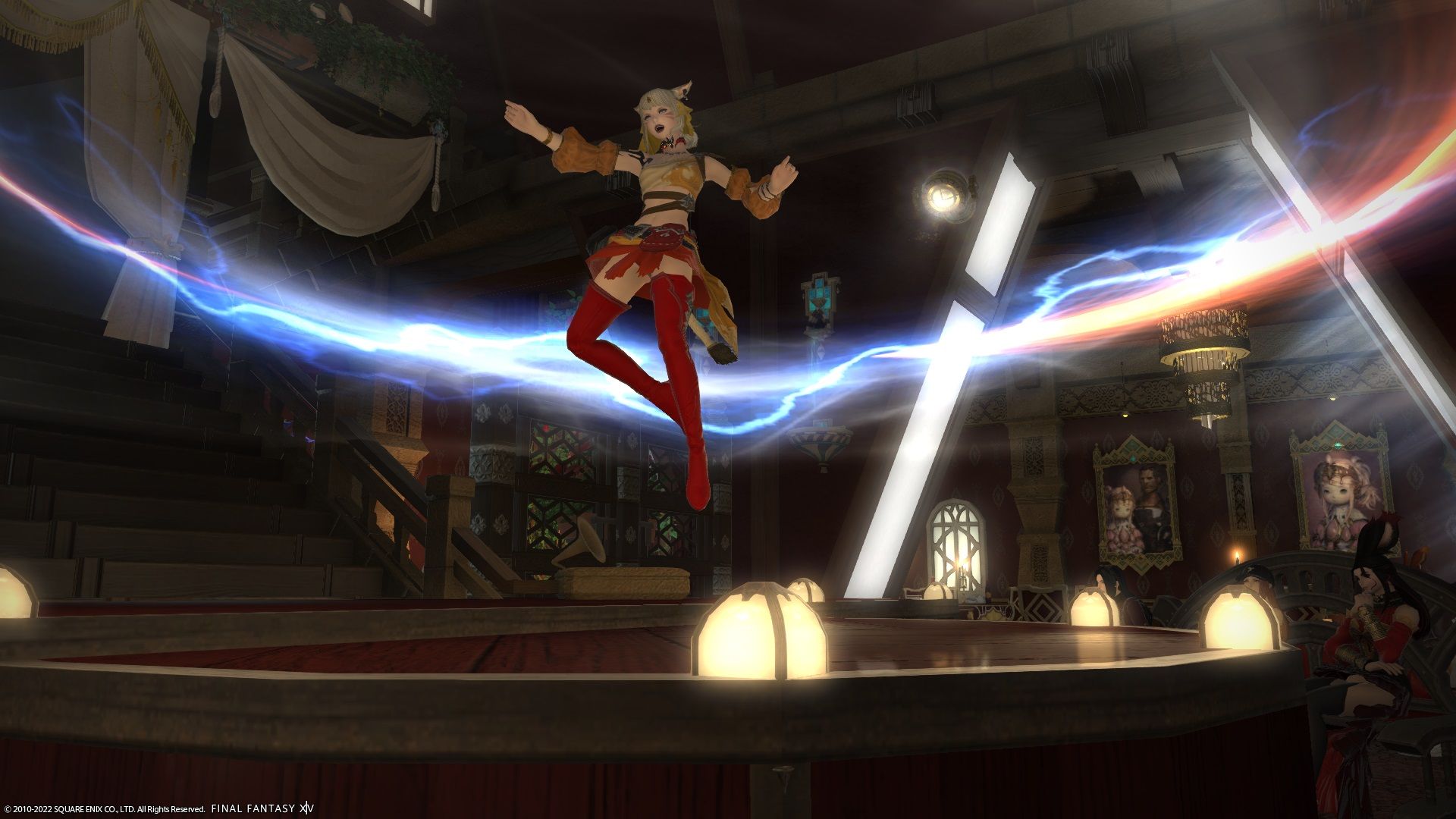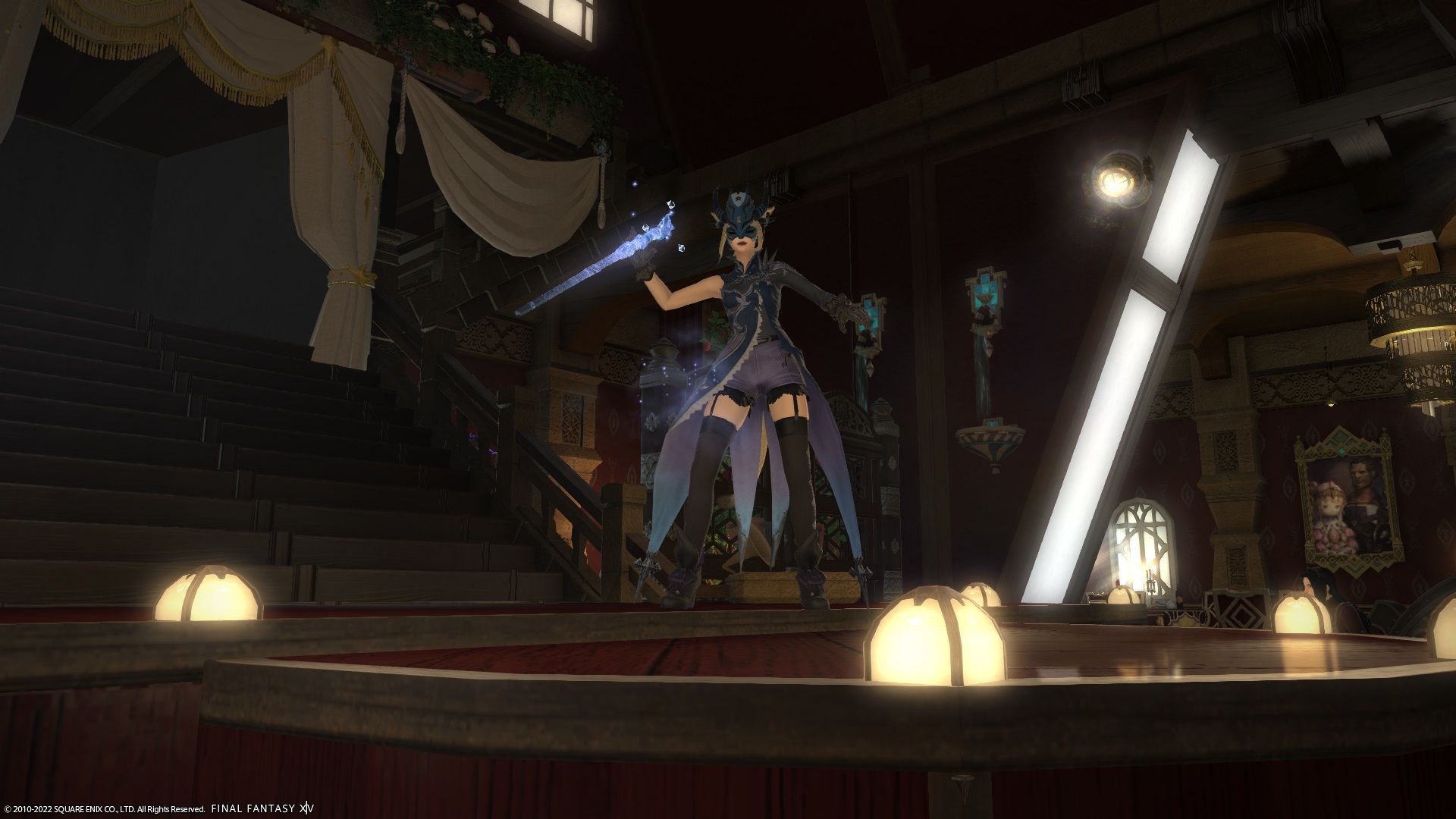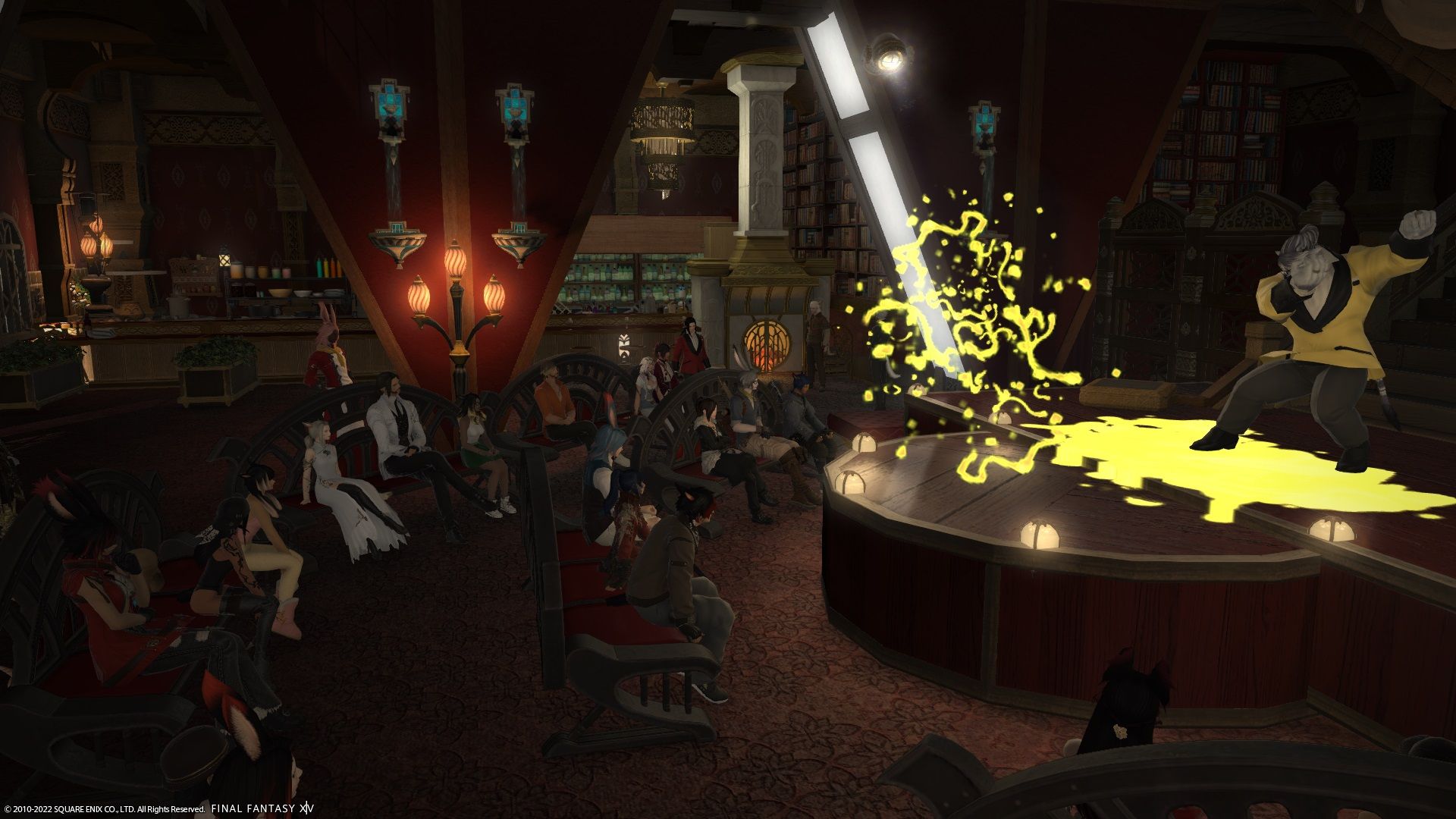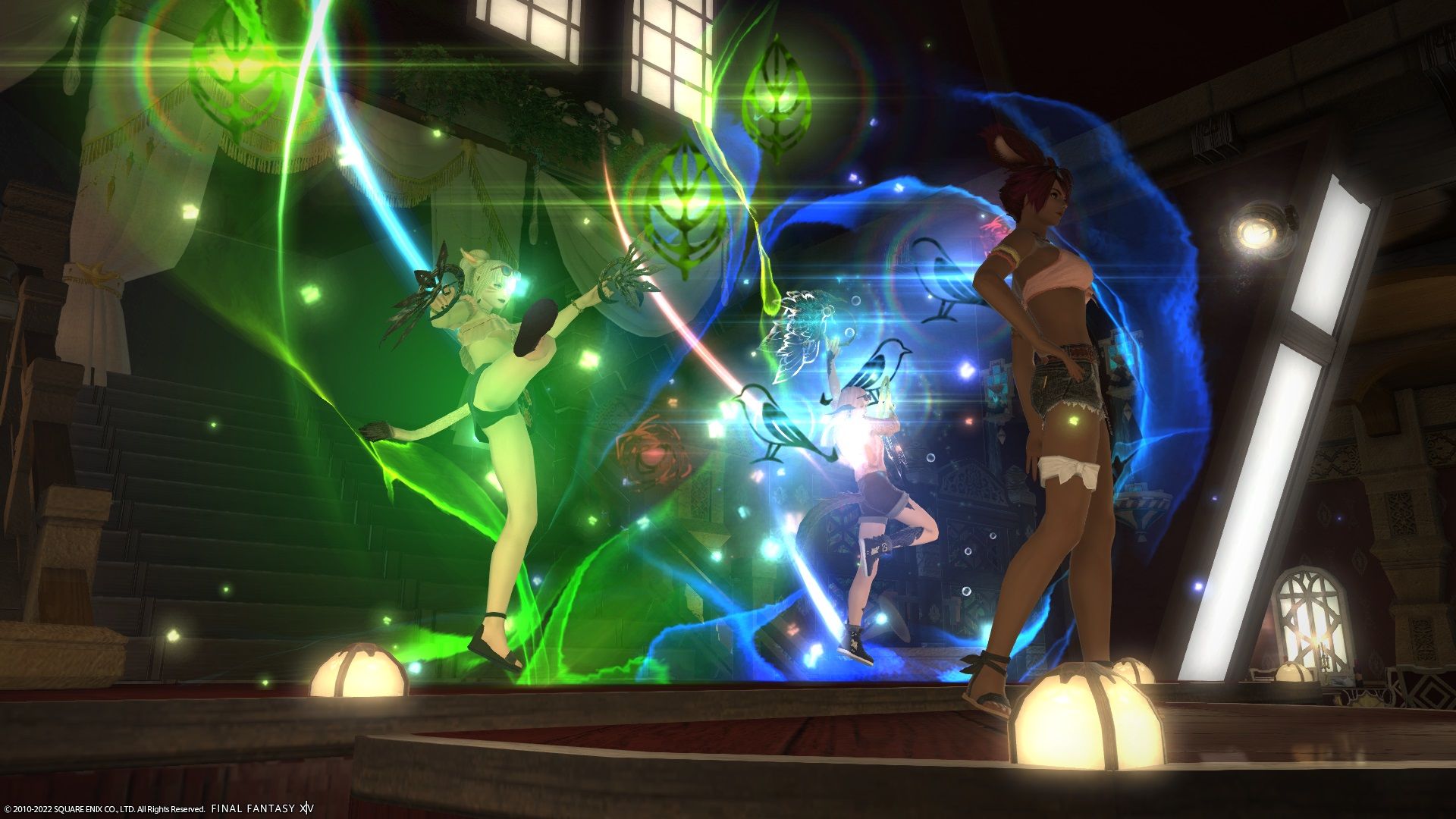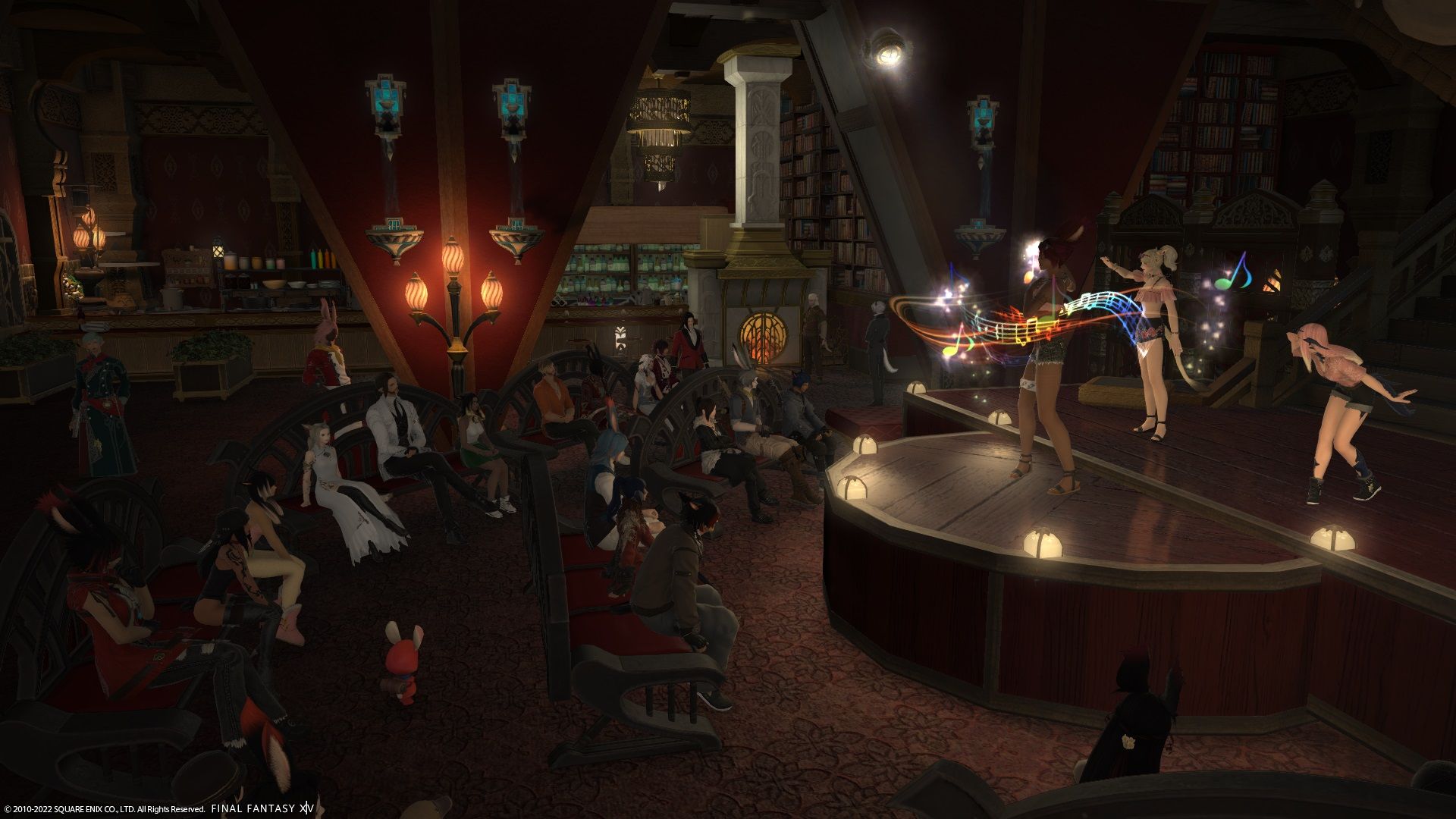 The Macro Dance troupe Esprit had their first major performance on Crystal's Data Center at A Feast Reborn. As one of the later events, it came after the snap, but fortunately, most of the troupe survived, so the show went ahead with a few small tweaks. After snagging a front-row seat, I settled in to see what the team had in store.
I know I've said this a lot, but the attention to detail and work that goes into each Esprit number is impressive. Two personal favourites for me were Robbie Williams' Candy, where the outfit changes were impeccably timed with the song and paint emote, and Lady Gaga's LoveGame, which saw the dancer using Blue Mage and their cane to perfection as a 'Disco Stick'.
If you missed out on this year's A Feast Reborn, you can watch the Twitch stream and check out the website to see all the vendors who took part. Make sure you join the Discord to stay up to date with plans for next year's event, which plans to be even bigger still by encompassing two days instead of one! Nyte Snow wanted to especially express their thanks to everyone involved in this year's event, including the Avengers and Tony Stark for their efforts in reversing the snap.
Source: Read Full Article