The last two years have felt like a non-stop flurry of major video game anniversaries. Mario, Pokemon, Tomb Raider, and Crash Bandicoot are among some of the many series to have celebrated significant birthdays recently. There's still more to come in the very near future too as this year, Final Fantasy will turn 35. An occasion that will likely be marked in a number of ways, including the reveal of more Final Fantasy 16 information.
More on that was promised this spring, so time is running out. However, if you can't wait for anything official, then it might be worth putting Uniqlo's new Final Fantasy 16 t-shirt under the proverbial microscope. The site accidentally revealed that and 15 other Final Fantasy tops through its Vietnamese website. Each of the other shirts is themed after a different game from the main series, each getting its very own garment. You can check out all 16 courtesy of Kakucho Purei.
Each shirt is pretty unique, pulling certain themes and artwork from its respective game. The earlier Final Fantasy games include pixelated designs, and the artwork on the shirts evolves and changes just as the games have done over the course of the past three and a half decades. The sales of the shirts may well determine which Final Fantasy game is the most popular once and for all. It might be Final Fantasy 7, but 14 has to be in the running too at this point.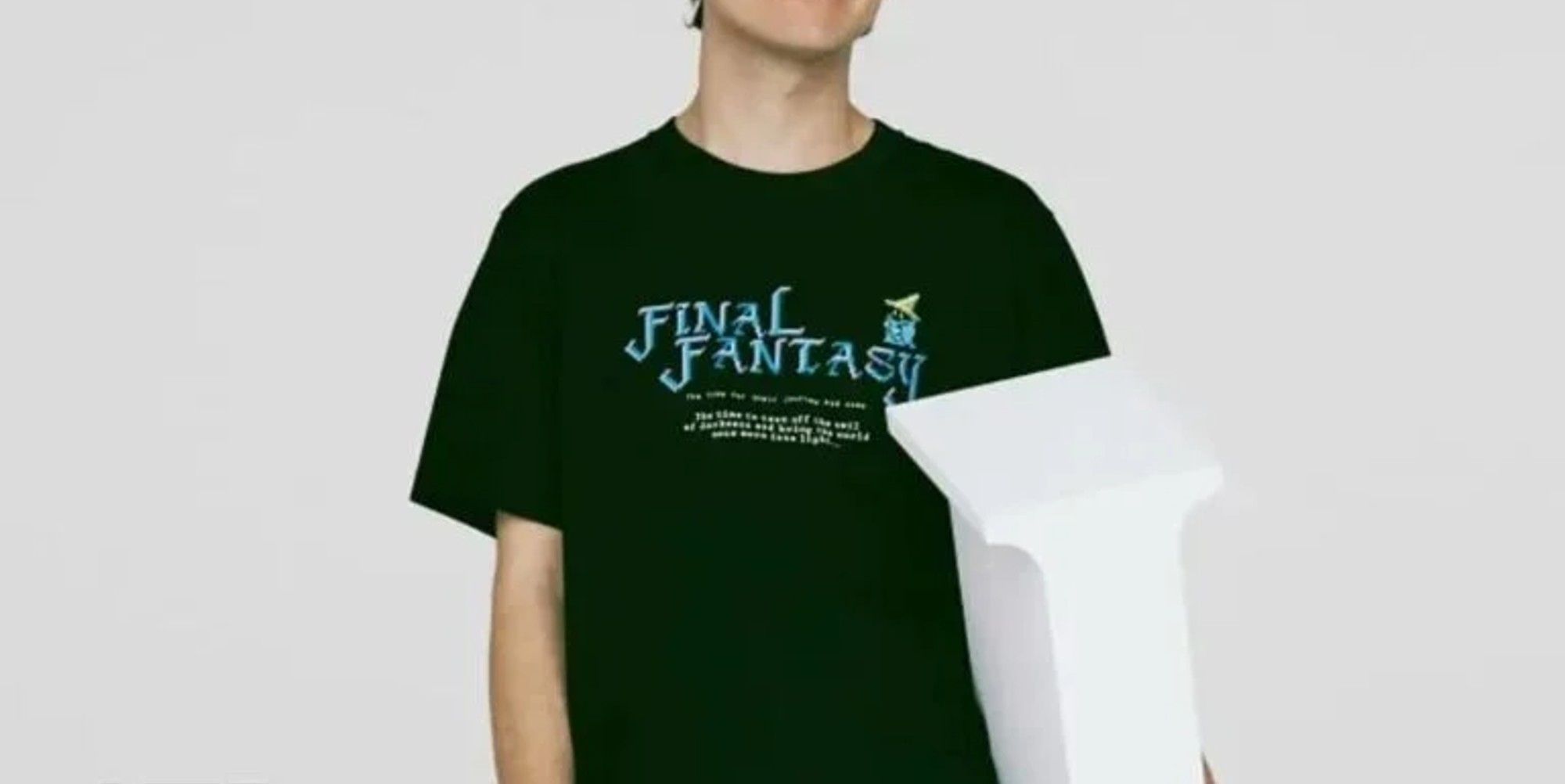 Since the shirts were swiftly removed after being shown off early by accident, how much they will cost is currently unknown. Uniqlo previously teamed up with Pokemon for another video game-inspired range of t-shirts which were $19.90, or $14.90 for the child's sizes. There's no indication that the site's Final Fantasy range will be available in children's sizes, but you never know.
It's a busy time for Final Fantasy fans right now, which makes sense since there's a 35th anniversary to celebrate. The games will likely have a big role to play in Kingdom Hearts 4 which was finally officially revealed over the weekend. There's also talk of Final Fantasy 9 getting the remaster treatment. Perhaps if you buy enough FF9 shorts from Uniqlo, Square Enix will be convinced to make sure that rumor becomes a reality.
Source: Read Full Article