The lore-based weekly quests are here so get on them as soon as you can! Thursdays are when the Fortnite weekly quests go live and on Tuesdays, it's become a habit for the lore quests to be released. We've had Resistance quests, Vibin' quests and this Season we're getting Paradise quests.
These are very story based and fun for fans that have been following the lore. If you enjoy a good narrative, then this is just for you. Plus you get to earn a bunch of experience points!
Paradise Quests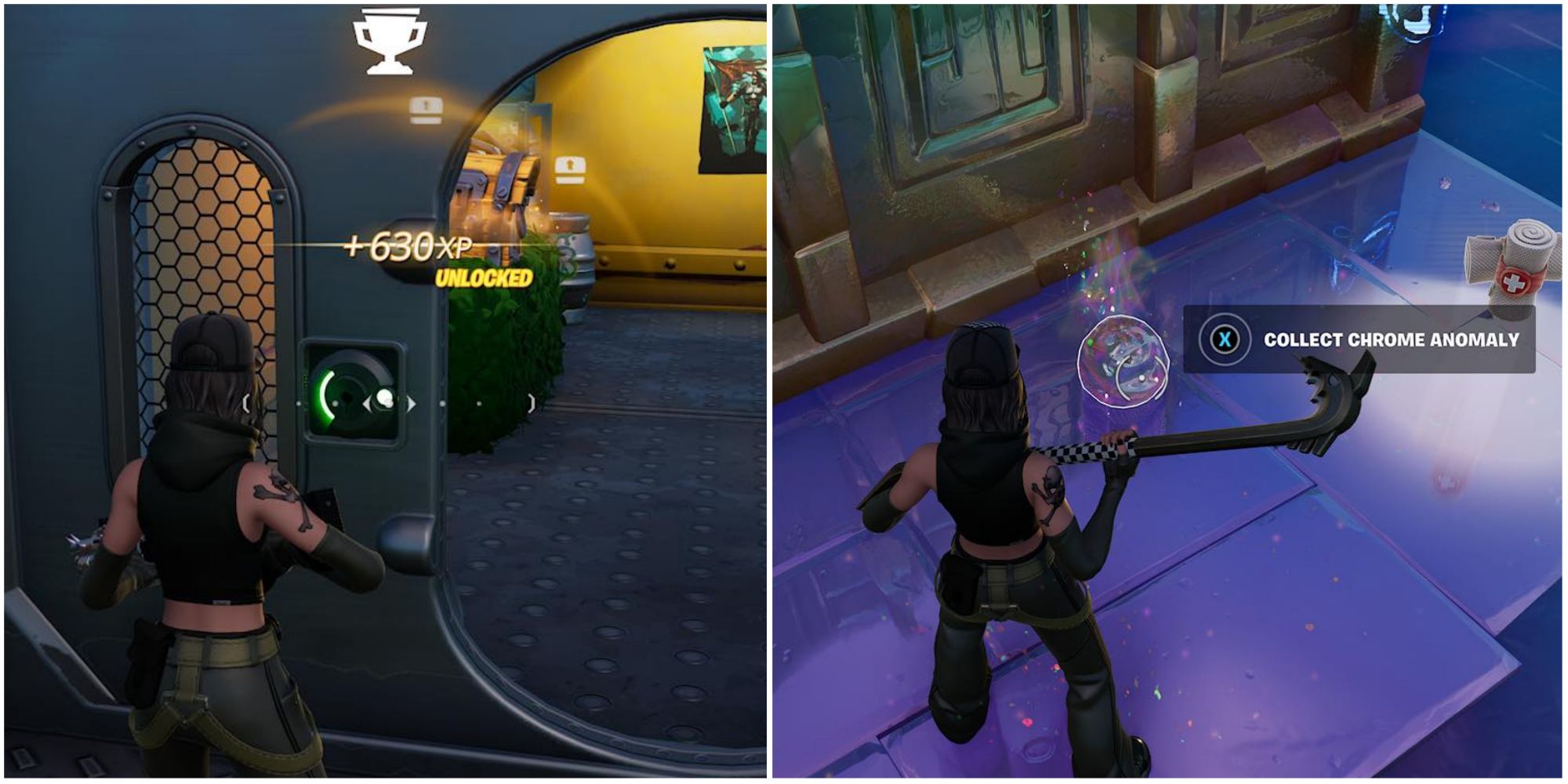 Paradise quests are connected to the Battle Royale's storyline. You can follow it as you play through fun challenges on the map. Each Tuesday at 9 AM a set of Paradise quests will release adding more to the story, so you can look forward to knowing a bit more as each week goes by. Since you have to play a part in the story, you truly feel like a crucial element in it. On top of that each time you complete one of these quests, you'll receive 32,000 XP.
It's very important that you track the Paradise questline when doing these quests, since you'll have to go to various places all over the map as you do them — if you've tracked the quest, then the game will automatically tell you where you can go to complete them whenever you open the map.
To track a quest, hover over it and press the 'track quest' button, you can untrack and retrack it whenever you please.
Part One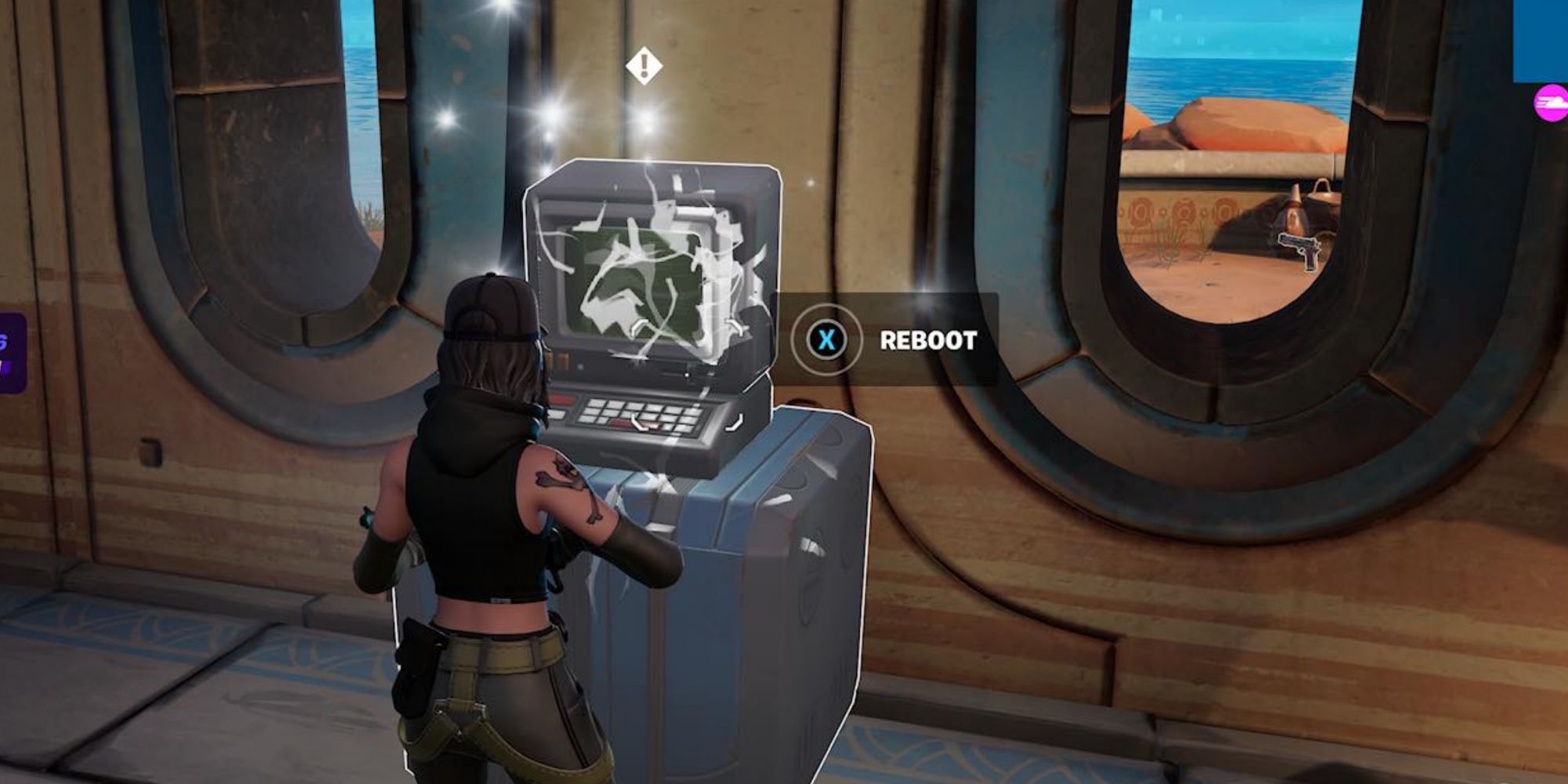 Prepare for Jones's call on your next Battle Bus ride
Reboot a computer at Seven Outpost II, V, or Synapse Station
Establish a Device Uplink (Reality Tree)
Find an odd Reality Tree root
Next, you'll have to find an odd Reality Tree root to find out how the infection is spreading. You can find these roots in various places all over the map.
| | |
| --- | --- |
| Possible Paradox | Between Cloudy Condos and Rocky Reels |
| Picturesque Paradox | North of Rocky Reels |
| Pump 'N Paradox | Southeast of Reality Tree |
| Party Paradox | Northeast of Rave Cave |
| Peaceful Paradox | West of Sleepy Sound |
Use the device to record the bizarre sound at a Reality Tree root
Await further orders
Use a computer at a Seven lab to decode the recording (east of Tilted Towers, Synapse Station and at the Launchpad)
Await further orders
Destroy a car or truck to collect electronic parts (3)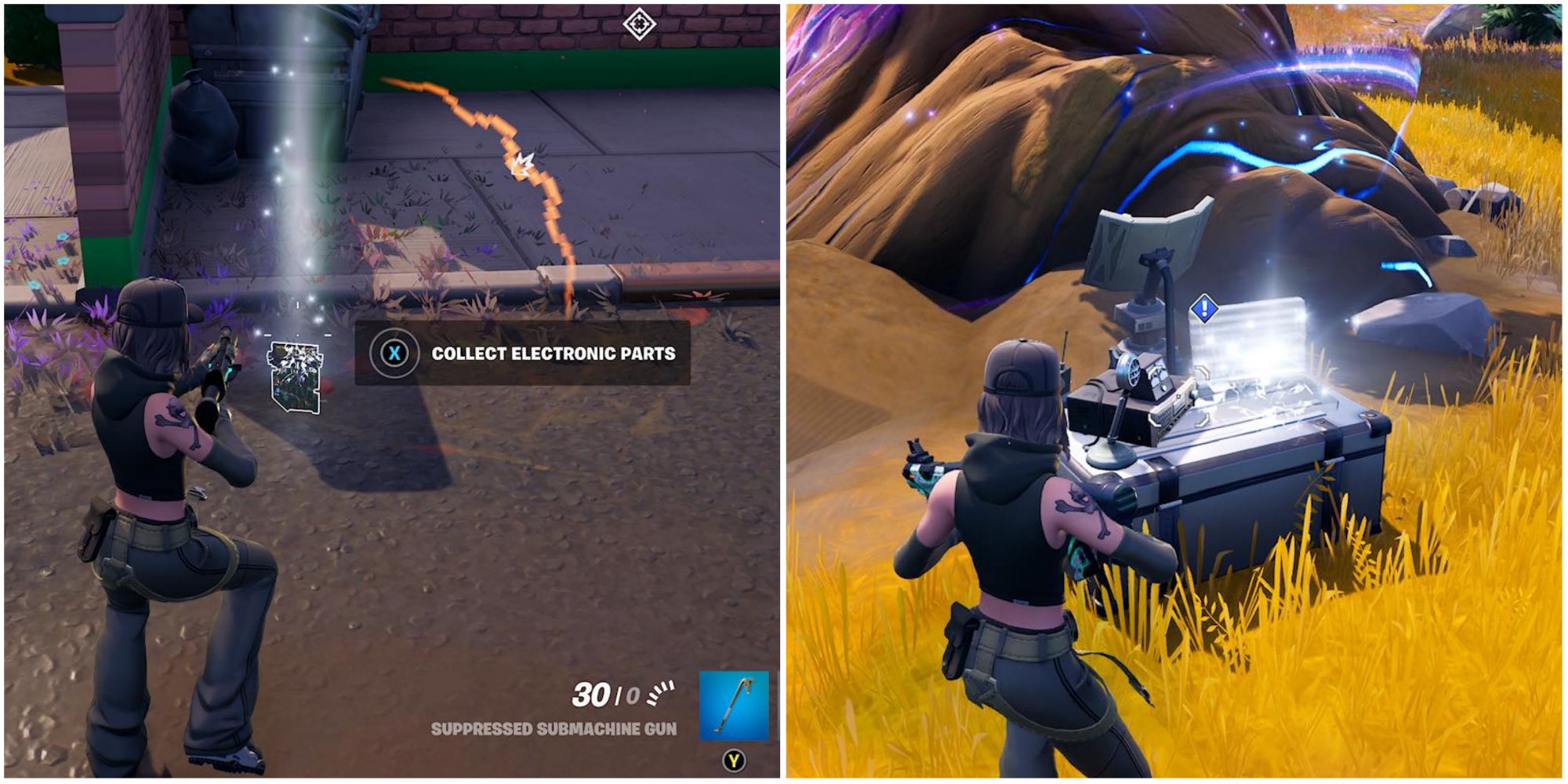 You'll have to convince AMIE to build you a translator, so you'll have to convince her by giving her some electronic parts. The amount of parts you get from destroying a vehicle is random; you can either get all three at once or only one.
Place all the parts of the translator setup near a Reality Tree root
Go to one of the odd Reality Tree root locations and place all the parts that you collected near it. Once you're close enough, you'll notice the spot where you can do this.
Await further orders
Talk to Blackheart about The Scientist's notes
Head to Lustrous Lagoon and board the ship to talk to Blackheart.
Find and dig up the Scientist's stolen research notes
East of Lustroust Lagoon you can visit the Syndicate Shoals landmark — it's on a small island. Hit the dirt mounds that are scattered all over the island with your pickaxe to dig them up until you've found the Scientist's notes.
Eliminate an opponent with an EvoChrome Weapon
Phase through Chrome structures (3)
Destroy Chrome objects, then collect Chrome anomalies (5)
In a Chrome-covered biome, destroy Chrome objects — you can also destroy structures to do this. Sometimes, Chrome anomalies will pop out upon destruction, and you can recover them. Do this until you've collected a total of five.
Await further orders
Place the Chrome anomaly in the test chamber at a Research Lab
Approach the control panel and hit the red buttons as they appear
Activate the holotable
​​​​​​​This is a mini-game that shouldn't be too complicated if you're used to your sensitivity options. All you have to do is hit the buttons once when they turn red. Then they'll turn green and another button will turn red. Do this a few times until the quest is completed. Then, once you're done, approach the holotable in the middle of the room and interact with it.
Await further orders
Collect battle plans from a bunker
​​​​​​​There are bunkers scattered all over the map. If you've activated quest markers, then you'll immediately see bunker locations marked on your map. However, you'll be disappointed when you get there if you don't have a key in your pocket to use to open the vault. So, first, get the key and then head to the bunker.
Keys spawn at random. They can be found in floor loot, in supply doors, and inside chests. It seems that they drop more frequently in Chrome-covered biomes, so you should try your luck in places like Lustroust Lagoon, Herald's Sanctum, Cloud Condos, or Shimmering Shrine.
Once you've got it, head to a bunker (some require two keys to open so examine your map carefully, and then you'll know where you should be headed).
Await further orders
Assist in defeating The Herald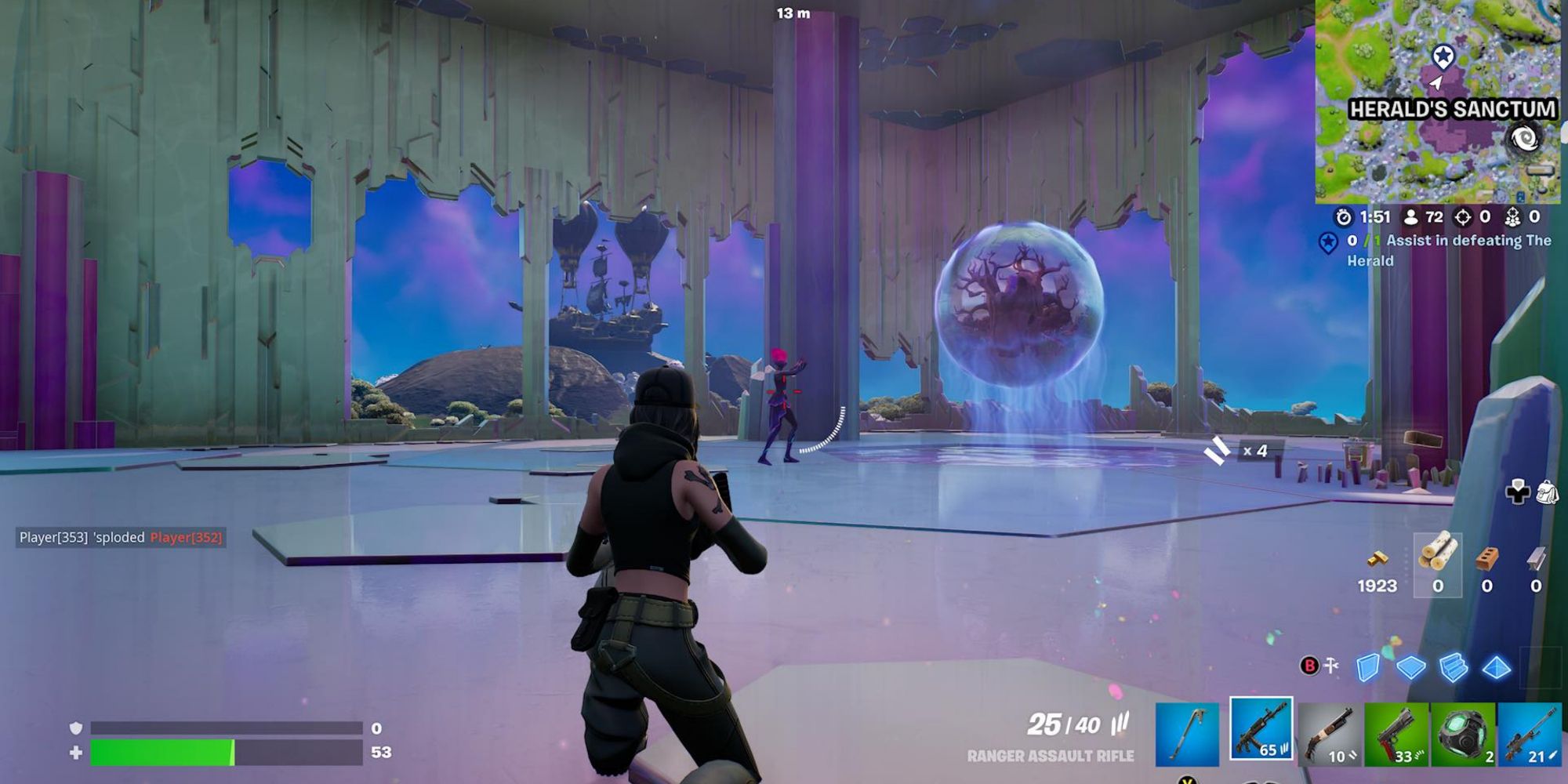 ​​​​​​​Before you head to Herald's Sanctum to defeat The Herald, be sure to prepare yourself with the best gear and maximum shields. After this, all you'll have to do is await further orders once more and land on the island.
Await further orders
Land on the island
Source: Read Full Article