New FromSoftware job listings have spun up the rumour mill again. Back in January, supposed Armored Core screenshots were leaked online, and the fact FromSoftware is looking for character designers with mecha experience is making us believe those leaks were legit.
As reported by Tech 4 Gamers (via Reddit), FromSoftware has been advertising for a character designer "who can make designs based on an understanding of the concept of the game and the role of characters and mecha in the game."
Now, mecha appear in many video games and anime, but FromSoftware already has a mecha IP of its own, Armored Core. This alone would be enough to fuel speculation the company was working on reviving its old series, but when combined with the leaks back in January mean the game is all but confirmed.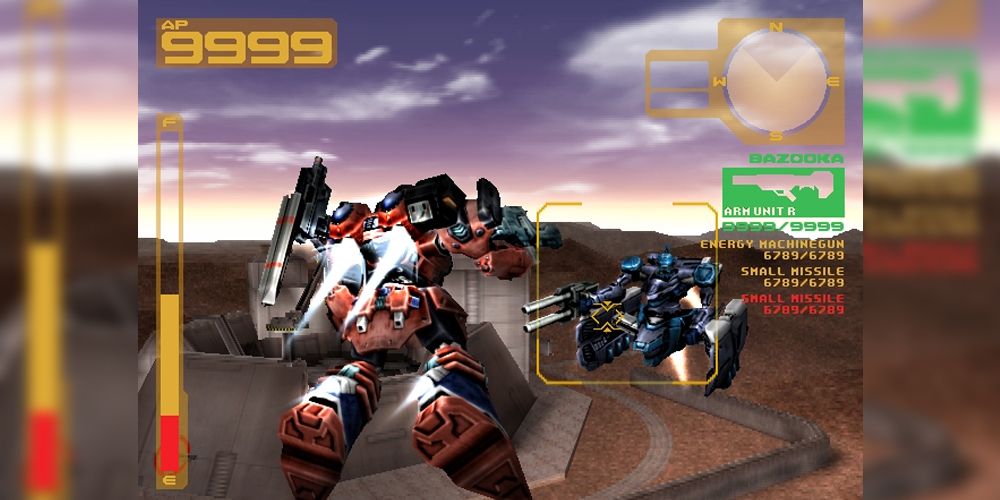 Armored Core is an early FromSoftware series that swaps the company's usual fantasy setting for a sci-fi mech world instead. It's still got the usual FromSoft flare, with high difficulty, deep gameplay, and high levels of class customisation.
According to the January leak, this new Armored Core game – the 24th in the series – has been in development since 2017, meaning it's hopefully soon to be launched.
In a similar way to FromSoftware working with Game of Thrones writer George R. R. Martin on Elden Ring, this new Armored Core game is reportedly going to be set in a "sci-fi world created by Hidetaka Miyazaki." The acclaimed anime creator is known for his rich worlds, as is developer FromSoftware, so this seems like a match made in heaven.
There is yet to be an official announcement from FromSoftware, but with leaks and rumours circulating, now would be a good time for the company to let the world know what it's working on.
In other FromSoftware news, Demon's Souls players have announced the Return to Boletaria event in order to reignite the online for the game. These 'Return TO' events happen for each Souls game once a year to get players back into the expansive worlds.
Source: Read Full Article