Planet Zoo is about to get a lot cooler. Frontier Developments has announced the very first DLC pack for Planet Zoo today. Titled "The Arctic Pack", this expansion will be heading to Steam on December 17, 2019. Accompanying it will be another free update that adds new features for the base game.
The Arctic Pack is set to feature new animals, scenarios, foliage, and scenery items, while the free update includes some quality-of-life changes, features, and fixes. Animals being added include the Arctic Wolf, Polar Bear, Reindeer, and Dall Sheep. If you're dying to raise some Reindeer in time for Christmas day, now's your chance.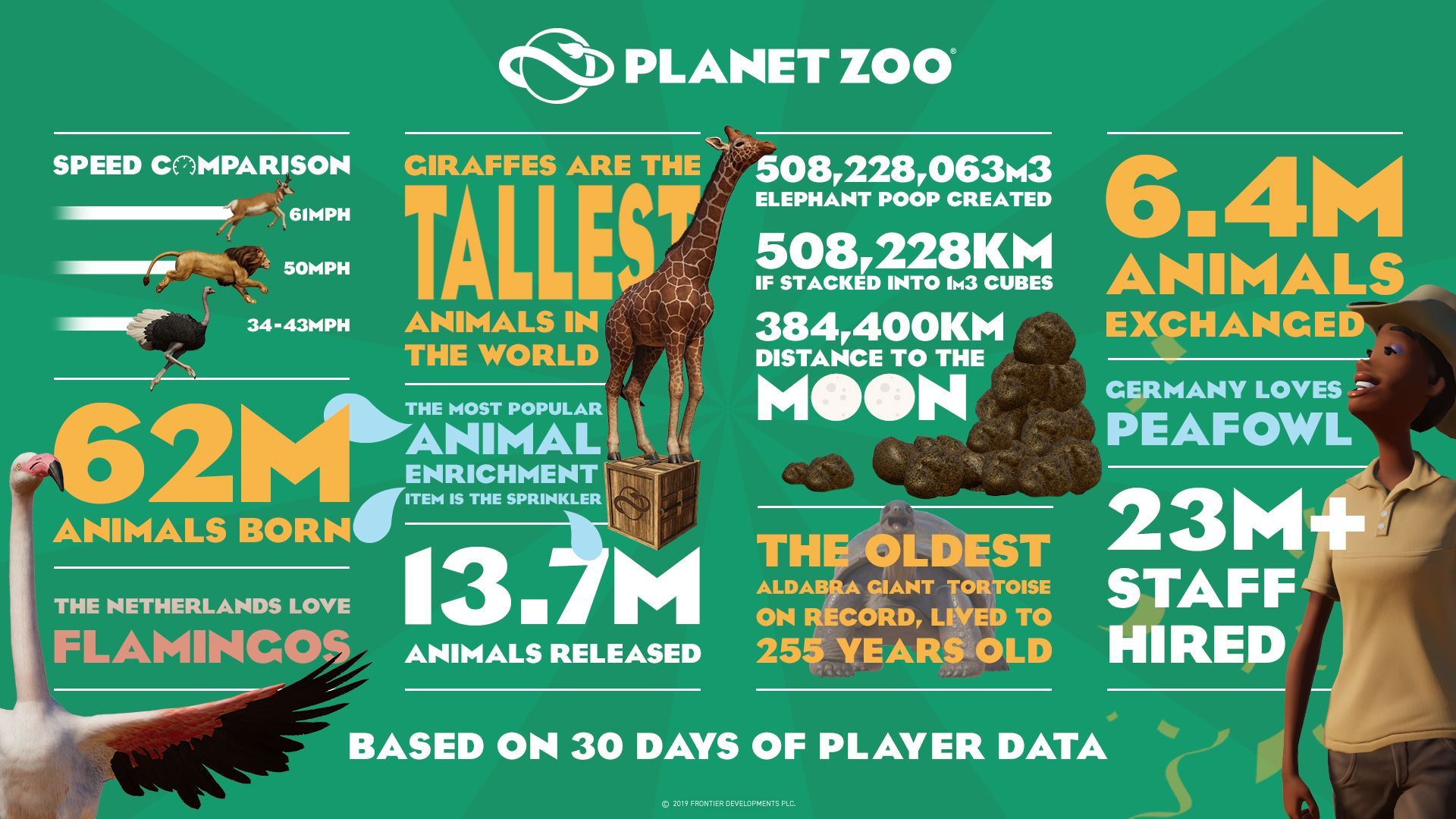 The quirky statistics reflect the fact that players are releasing animals back into the wild in large numbers, 13.7 million to be exact. They have also transferred a whopping 6.4 million animals to other zoos using the marketplace. We can also see that a tremendous 62 million animals have been more over the 30 days surveyed.
The most fascinating facts are those about elephant poop, showing that 508,228,063 Meters Cubed worth have been collected by players. Maybe the game needs to be renamed as Planet Poo? It's surprising how much poo is getting shoveled around.
Source: Read Full Article