Quick Links
Artifact Stat Priority For Wanderer
Talent Priority For Wanderer
Whenever a character joins the world of Teyvat in Genshin Impact, the community puts them against other characters to calculate how strong they are. While it's important to have a good skill set, some characters are also extremely fun to use. Wanderer is one such character that brought many players back to the game.
Being one of the eleven Harbingers, Hoyoverse has paid special attention while designing his abilities. He's a versatile five-star Anemo character who can help you both in and out of battle. Apart from being able to single-handedly win battles, he is also one of the best characters for open-world exploration.
Main DPS Wanderer Build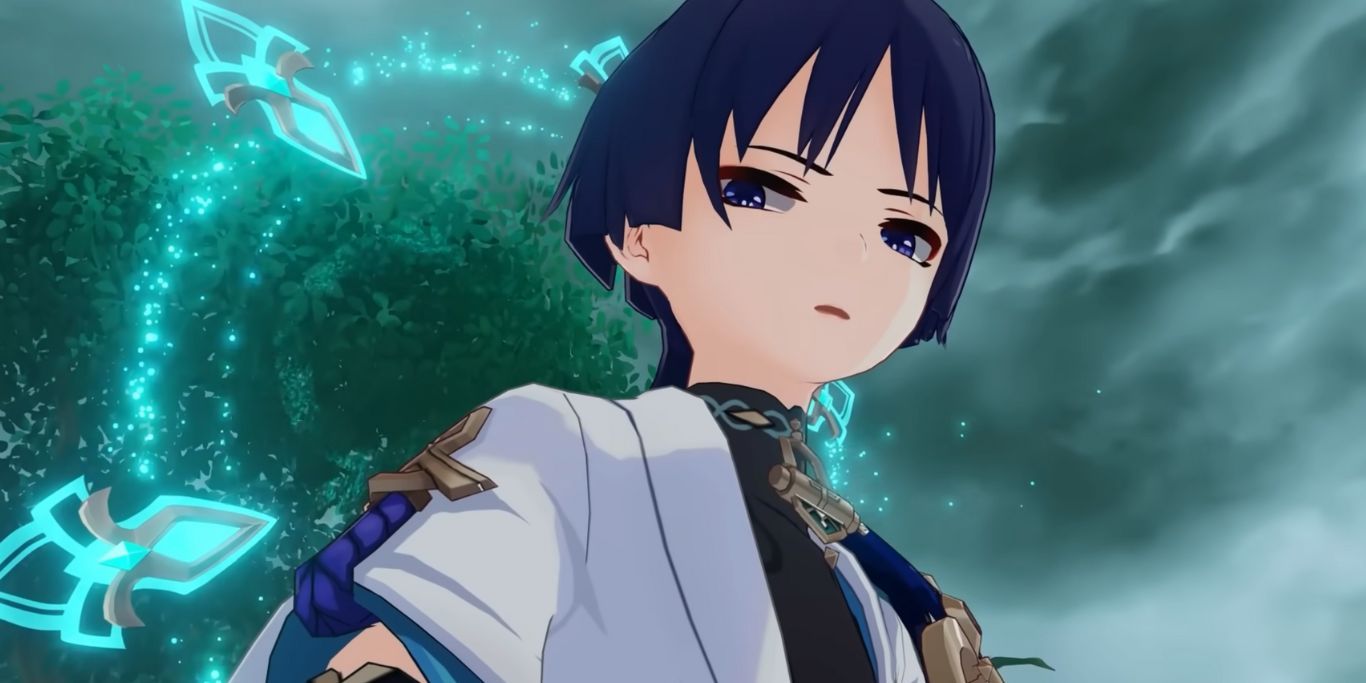 Weapons – Tulaytullah's Remembrance
Artifact Sets – Desert Pavilion Chronicle, Shimenawa's Reminiscence
Ever since Scaramouche was first revealed during the Unreconciled Stars event, he has been selfish and full of himself. Even after his reformation after the battle in Sumeru, he doesn't stop thinking that he's one of the strongest beings. With all this in mind, the character would feel incomplete if he couldn't have an on-field main DPS build.
Anemo is an interesting element because most characters who can manipulate it are off-field crowd-controlling supports. This is because this element triggers the Swirl reaction if it comes in contact with Electro, Hydro, Pyro, and Cryo to deal extra damage.
As you'd expect from Wanderer, he defies all of this since he doesn't have any off-field supporting abilities. All his damage comes from him being on the field and constantly attacking the enemies. When he activates his Elemental Skill, his Normal and Charged Attacks are buffed and the stamina consumption for the latter is removed.
Tulaytullah's Remembrance is a bell-shaped Catalyst, and it's Wanderer's signature weapon. When you have this weapon equipped, it gives constant Crit DMG and Normal Attack SPD to the character wielding it. Moreover, your Normal Attack DMG is increased after using Elemental Skill and dealing damage to the enemies with Normal Attacks.
This weapon is a perfect fit for Wanderer's main DPS play style because his Elemental Skill has a low cooldown of six seconds. This cooldown starts after the duration of your Skill ends, but you can constantly stay on the field with this character. Although, it does have low Crit DMG at the maximum level.
Tulaytullah's Remembrance is a limited five-star weapon that can only be acquired from the weapon banner when it's featured. Since it can be hard to get for some players, Lost Prayers to the Sacred Winds can be used as a replacement. This weapon increases your movement SPD and Elemental DMG Bonus.
As for artifacts, you can farm the Desert Pavilion Chronicle artifacts from the City of Gold domain in the Sumeru Desert. Here's what the four-piece for this artifact will give you:
| | |
| --- | --- |
| Two-Piece Bonus | Gives an Anemo DMG Bonus of 15 percent. |
| Four-Piece Bonus | The Normal Attack SPD and Normal Attack, Charged Attack, and Plunging Attack DMG is increased whenever the equipping character's Charged Attack hits an opponent. |
One look at this artifact set and you'll know that it's the perfect one for Wanderer. Apart from the Plunging Attack DMG boost on the four-piece, everything else suits his kit. Although, this artifact set was released alongside the Version 3.3 update and it might take you a while to get good pieces on it.
As a temporary replacement, Shimenawa's Reminiscence can also be a good fit for him. This set increases his Normal and Charged Attack DMG by 50 percent but you might not be able to use your Elemental Burst. Wanderer's main damage output is from his Normal Attacks and Elemental Skill, so this works out.
Support Wanderer Build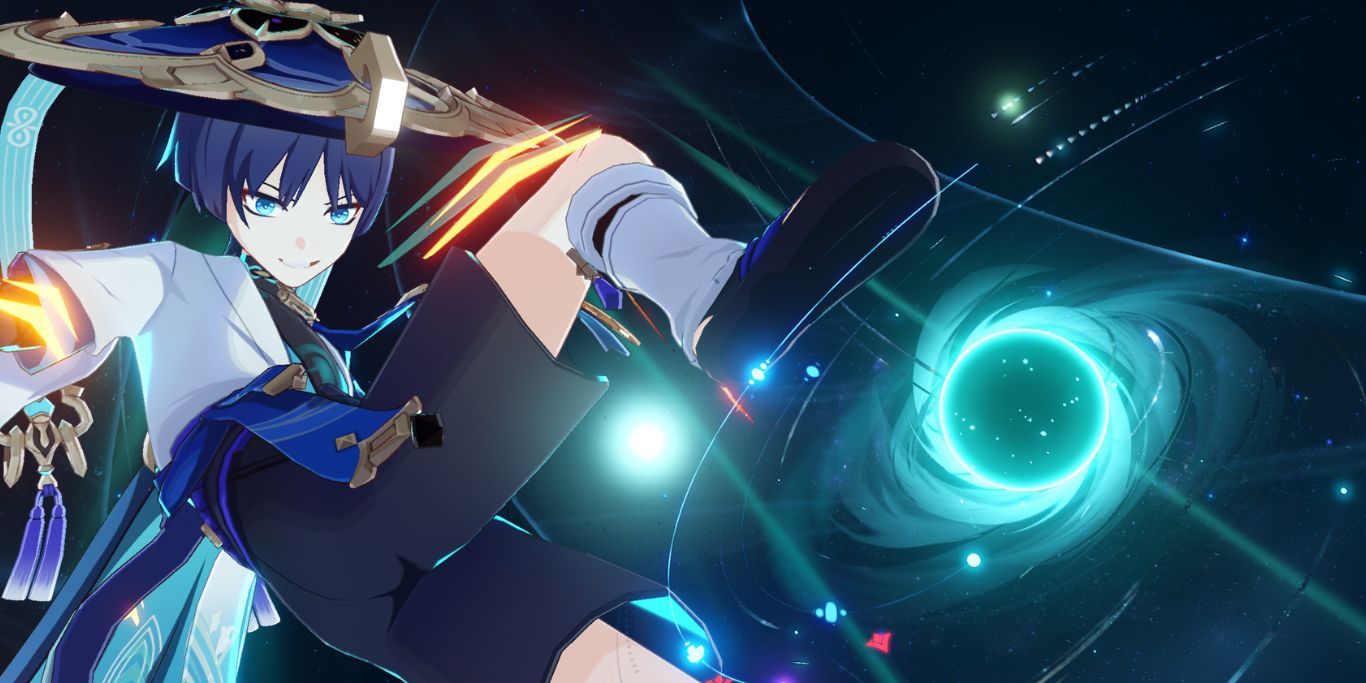 Weapons – A Thousand Floating Dreams, Mappa Mare, Sacrificial Fragments
Artifact Sets – Viridescent Venerer, Gilded Dreams
While he can be used as a supporting character, Wanderer will still be the center of attention because all of his abilities require him to be on the field. This build will mostly rely on Swirling different elements but the Jade-Claimed Flower passive also has a part to play in it.
This passive gives you different buffs depending on the element Swirled by Wanderer:
| | |
| --- | --- |
| Element Swirled | Effect |
| Hydro | Increases the maximum Kuugoryoku Points you can have by 20. These points decide how long you can stay hovering after using your Elemental Skill. |
| Pyro | Gives a raw ATK Percent bonus of 30 percent. |
| Cryo | Increases Wanderer's Crit Rate by 20 percent. |
| Electro | You get some Energy when your Normal and Charged Attacks hit an opponent while you're in the hovering state. |
Along with these buffs, the Viridescent Venerer artifact set brings this build together. When you have four pieces of this set, your Swirl damage is increased and the opponent's Elemental RES of the Swirled element is decreased. This can be combined with off-field characters for different elements like Fischl, Rosaria, Xiangling, or Xingqiu.
You can also use the Gilded Dreams artifact set if you don't have good Viridescent pieces because you can still get up to 230 Elemental Mastery with it. Wanderer is heavily dependent on your artifact stats, so it's more important to have good artifacts.
A Thousand Floating Dreams is the signature weapon for Nahida, and it can be a perfect fit for this build. Apart from the high Elemental Mastery as the secondary stat, you can also get an ATK Percent bonus from this weapon. This is another five-star limited weapon that can be quite hard to acquire.
As a four-star replacement, you can use weapons like Mappa Mare or Sacrificial Fragments. Both of these weapons give you a lot of Elemental Mastery, and Sacrificial Fragments can also reset your Skill's cooldown once.
Artifact Stat Priority For Wanderer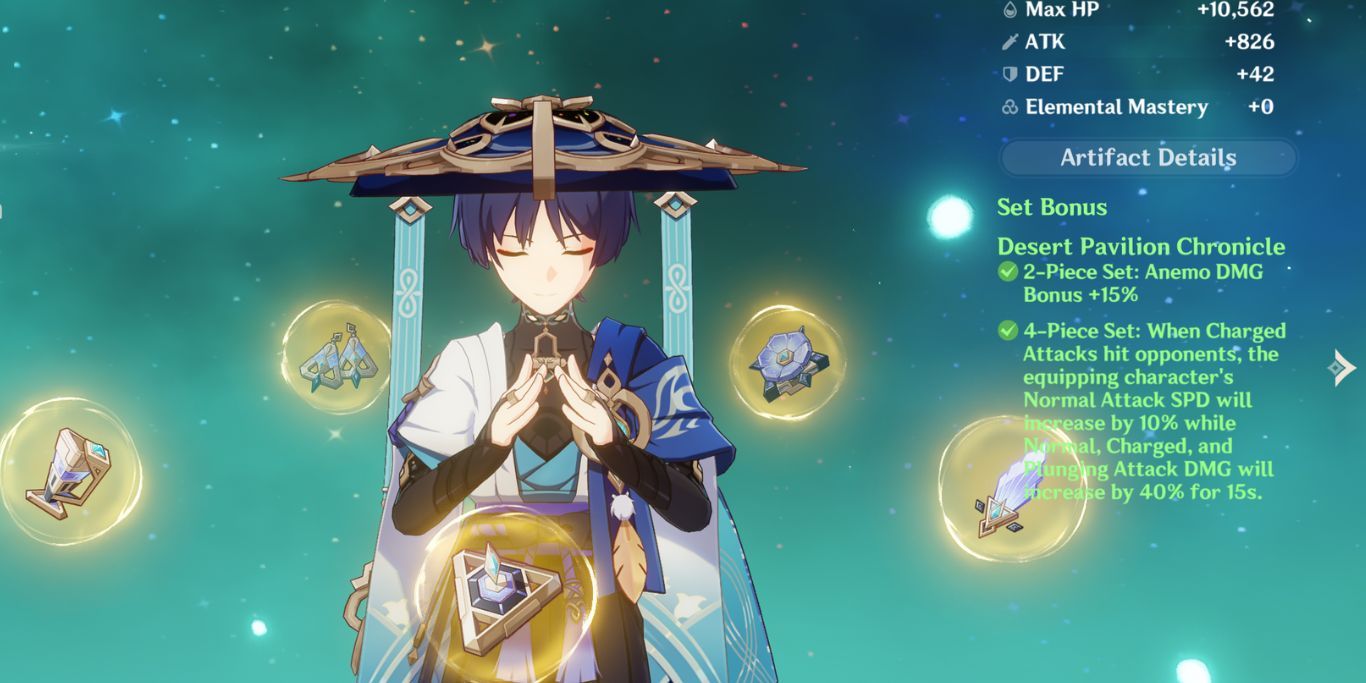 The best-in-slot artifact set was released alongside Wanderer in Genshin Impact. This makes it quite hard to get decent pieces for this set because it's completely based on RNG. Depending on your build, here are the main stats and sub-stats you should be looking for:
Main DPS Build
| | | |
| --- | --- | --- |
| Artifact Type | Main Stat | Sub Stat |
| Flower | HP (guaranteed) | Crit Rate/DMG > ATK Percent |
| Feather | ATK (guaranteed) | Crit Rate/DMG > ATK Percent |
| Sands | ATK Percent | Crit Rate/DMG > Energy Recharge > Elemental Mastery |
| Goblet | Anemo DMG Bonus | Crit Rate/DMG > ATK Percent |
| Circlet | Crit Rate/DMG | Crit DMG/Rate > ATK Percent > Energy Recharge |
Support Build
| | | |
| --- | --- | --- |
| Artifact Type | Main Stat | Sub Stat |
| Flower | HP (guaranteed) | Crit Rate/DMG > Elemental Mastery > ATK Percent |
| Feather | ATK (guaranteed) | Crit Rate/DMG > Elemental Mastery > ATK Percent |
| Sands | Elemental Mastery | Crit Rate/DMG > ATK Percent |
| Goblet | Anemo DMG Bonus | Crit Rate/DMG > Elemental Mastery > ATK Percent |
| Circlet | Crit Rate/DMG | Crit DMG/Rate > Elemental Mastery |
You can try to switch the Goblet or Circlet main stat in the support build to Elemental Mastery if you aren't using Gilded Dreams or an Elemental Mastery weapon.
Talent Priority For Wanderer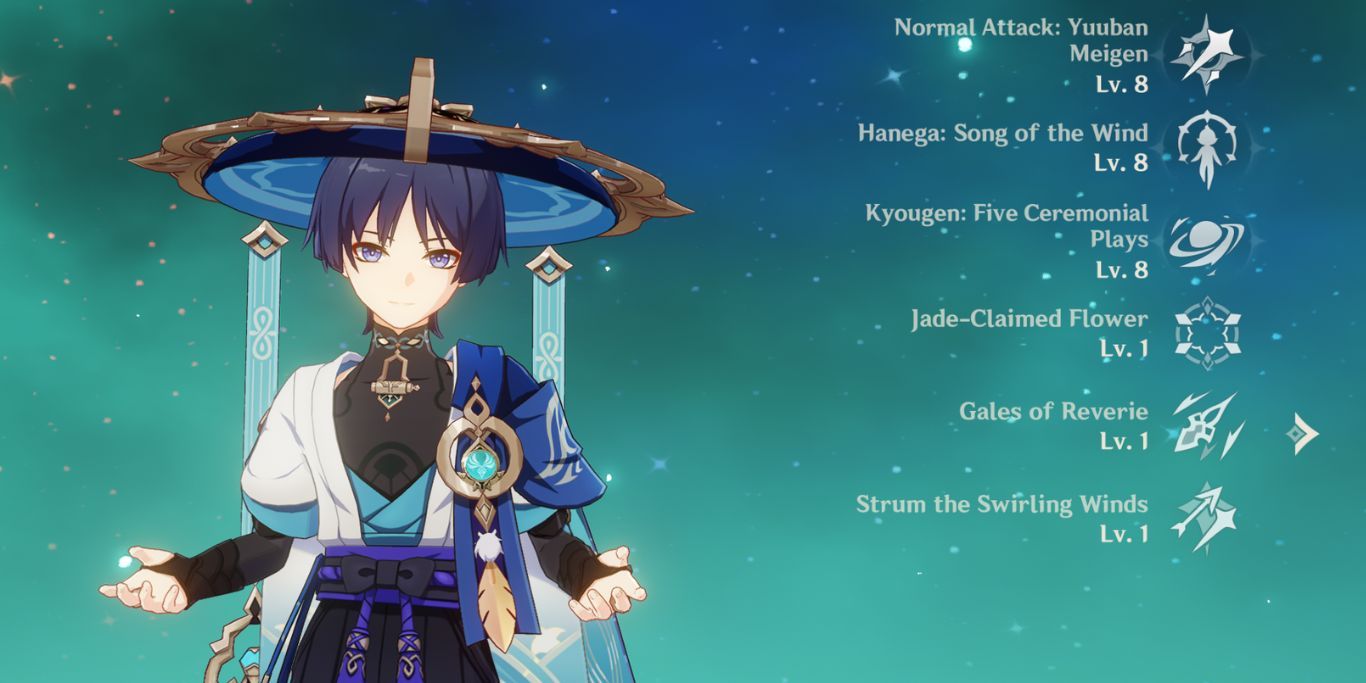 Just like every other character, Wanderer also has three active talents that can be upgraded to level ten. You can have level 13 on two of these talents if you have some of his constellations. For the first upgrade, you can go for Wanderer's Normal Attack talent because that's where most of his damage lies.
The increased Normal and Charged Attack damage from his Elemental Skill also scales on the multipliers in the Normal Attack talent. Once you're done with this, you can upgrade Wanderer's Elemental Skill to increase his damage further. Finally, you need to upgrade his Elemental Burst if you're not planning to use Shimenawa's Reminiscence on him.
Wanderer Constellations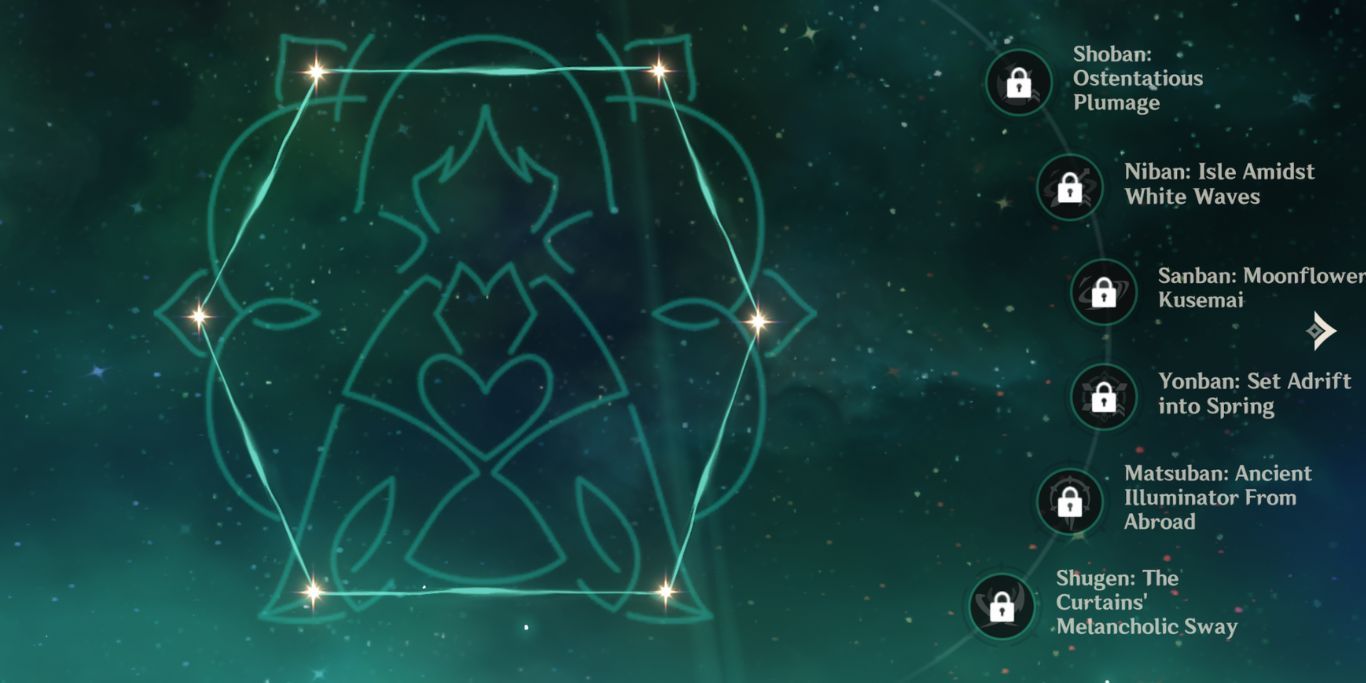 While he's fun even at zero constellations, Wanderer can get some significant buffs if you have some of his constellations unlocked. Here's what you can expect from them:
| | | |
| --- | --- | --- |
| Constellation Number | Constellation Name | Effect |
| 1 | Shoban: Ostentatious Plumage | While in the hovering state, Wanderer's Normal and Charged Attack SPD is increased by ten percent. It also increases the damage from the spikes in Gales of Reverie passive. |
| 2 | Niban: Isle Amidst White Waves | When you use your Elemental Burst in the hovering state, its damage is increased by four percent for each point difference between your maximum and current Kuugoryoku points. |
| 3 | Sanban: Moonflower Kusemai | Increases the level of your Elemental Burst by three. |
| 4 | Yonban: Set Adrift Into Spring | Whenever you trigger Jade-Claimed Flower talent, another random buff from the passive is triggered up to three times. |
| 5 | Matsuban: Ancient Illuminator From Abroad | Increases the level of your Elemental Skill by three. |
| 6 | Shugen: The Curtains' Melancholic Sway | While attacking enemies with Normal Attack during your Elemental Skill, this constellation deals extra damage. Furthermore, you can get extra Kuugoryoku points when you fall below 40. |
Source: Read Full Article