Klee is the fiery young Knights of Favonius member in Genshin Impact that is constantly causing trouble for Jean. She is a pyro five-star catalyst and does most of her fighting using cute bombs. This is also her preferred way of fishing and how she accidentally terrified poor Razor. Like most characters in the game, raising Klee to level 90 and getting all of her talents maxed out can be quite the task.
To make things just a bit easier for you, the guide below lets you know the items you will need to get Klee completely leveled up and where to find them. Keep in mind that this will also cost you a fair bit of mora and resin.
Ascension Costs In Genshin Impact For Klee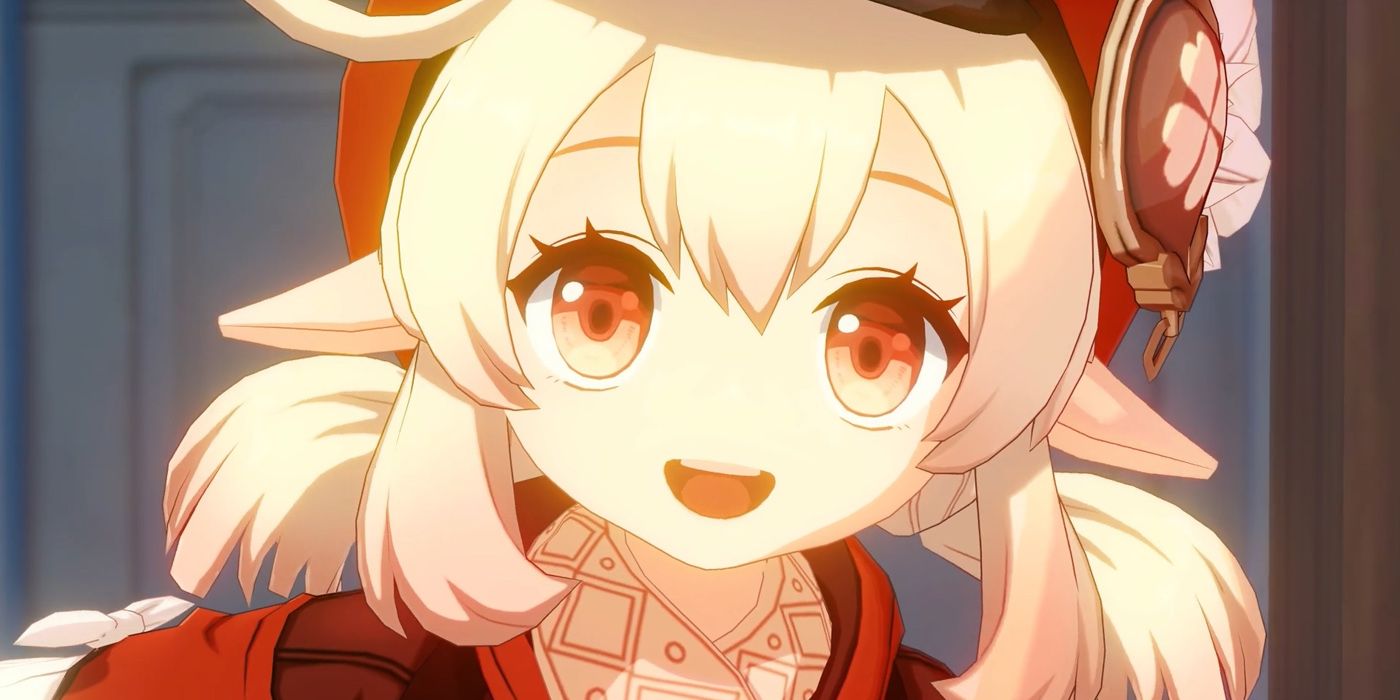 To completely ascend Klee to level 90, you will need to shell out quite a bit of mora and experience books. Below are all the items you need to collect to level Klee up and the total amount of mora you are looking at spending. Here is the experience book cost and mora cost for getting a character to level 90:
12 x Wanderer's Advice
15 x Adventurer's Experience
414 x Hero's Wit
1,673,400 Mora
This is the basic rundown of the average amount of books used to ascend a character, of course, the amount can change if you end up with more Hero's Wit than Adventurer's Experience.
How To Get Klee's Level Up Items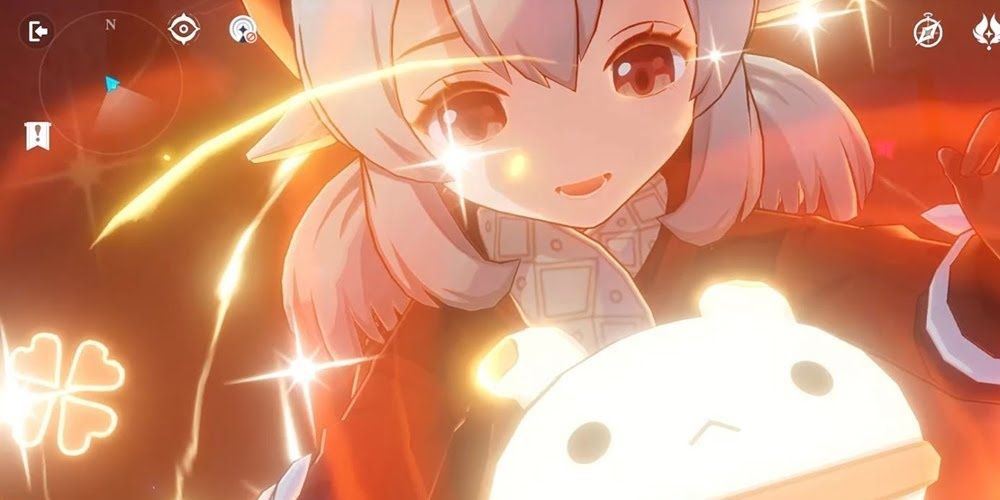 Leveling Klee up will require taking on the Pyro Regisvine multiple times to get Everflame Seed and collect Agnidus Agate. Gemstones can also be obtained through events and completing daily commissions. Here is the amount of Agnidus and Everflame Seeds you need to completely level up Klee:
1 x Agnidus Agate Sliver

9 x Agnidus Agate Fragment

9 x Agnidus Agate Chunk

6 x Agnidus Agate Gemstone

46 x Everflame Seed
In addition to this, you will also need to collect Philanemo Mushrooms, which are a specialty of Mondstadt. Philanemo Mushroom can be found on houses, and to collect them easily, you can simply use our mushroom farming guide.
Klee also requires scrolls that need to be farmed from Samachurls. Here is how many of each item you will need to ascend Klee:
18 x Divining Scroll

30 x Sealed Scroll

36 x Forbidden Curse Scroll

168 x Philanemo Mushroom
Keep in mind that scrolls will also be needed to level up Klees talent fully, so be sure to pick up all items from defeated Samachurls.
Klee's Talent Materials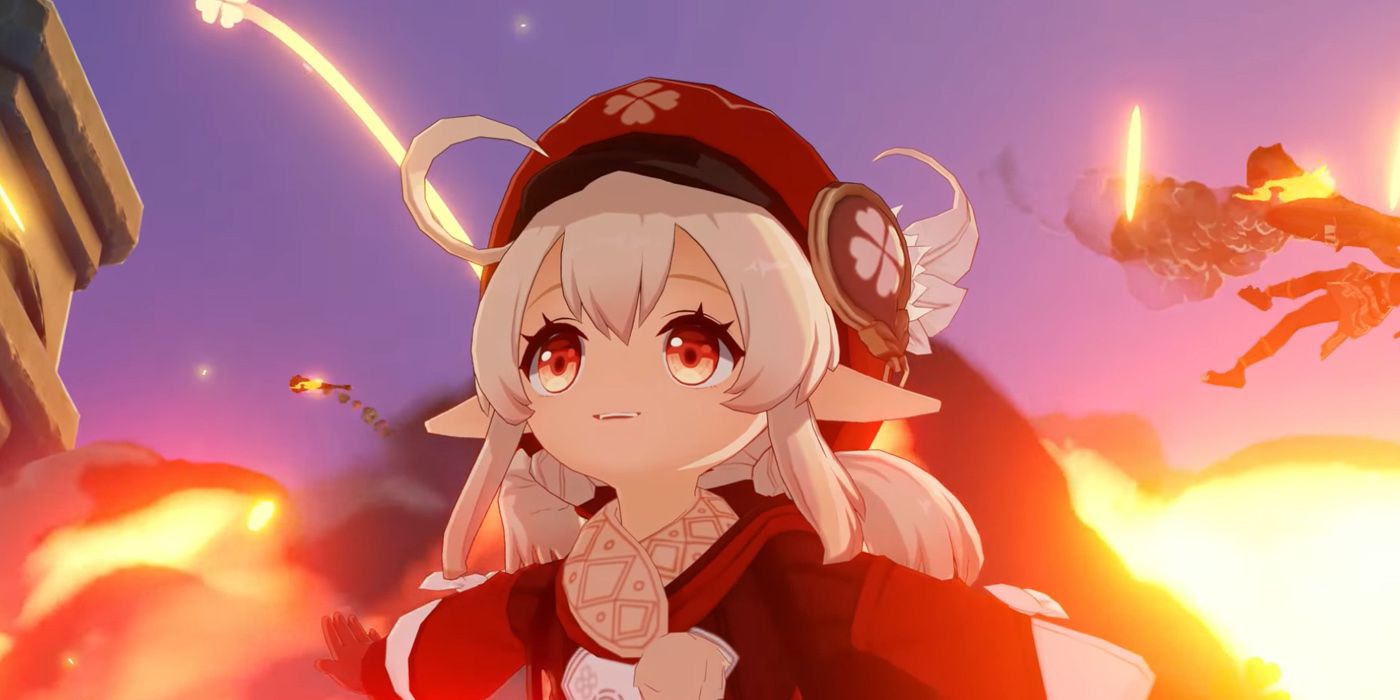 Klee's talents can't be ignored if you want a truly powerful character. Klee will need scrolls and freedom books to be leveled, along with the item Ring of Boreas.
Ring of Boreas can be obtained from the weekly Wolf of the North boss fight. The freedom books are found in the Forsaken Rift Domain of Mastery just below Springvale on Monday, Thursday, and Sunday.
Here is the total number of items needed to fully level Klee's talents to level 15:
18 x Divining Scroll

66 x Sealed Scroll

93 x Forbidden Curse Scroll

9 x Teachings of Freedom

63 x Guide to Freedom

114 x Philosophies of Freedom

18 x Ring of Boreas

4,950,000 Mora
If you wish to crown Klee, you will also need three Crowns of Insight, which can only be obtained through events.
Source: Read Full Article