For as much RPG action, exploration, and collecting as there is in Genshin Impact, there are more than a handful of curveballs the game will occasionally throw at you that bucks the usual flow. This can be through the odd timed or traversal challenge, but perhaps the rarest are the ones that challenge your intellect. If you haven't been paying close attention when the Question and Answer quest is sprung on you, it will be next to impossible to know the correct answers to Swan's quiz. Don't worry, we'll let you cheat off our answers with this guide.
Question and Answer Quest Guide In Genshin Impact
While technically a story quest, the Question and Answer quest doesn't have a set point for when it will occur. Just like a true pop quiz, this little trivia test will randomly appear at some point during your adventures when you are passing through the gates of Mondstadt. You'll know it has triggered when a Knight of Favonius named Swan approaches you with a handbook to study, followed by a series of questions. Get them all three of his questions correct and the quest will be complete and you'll earn yourself a nice prize.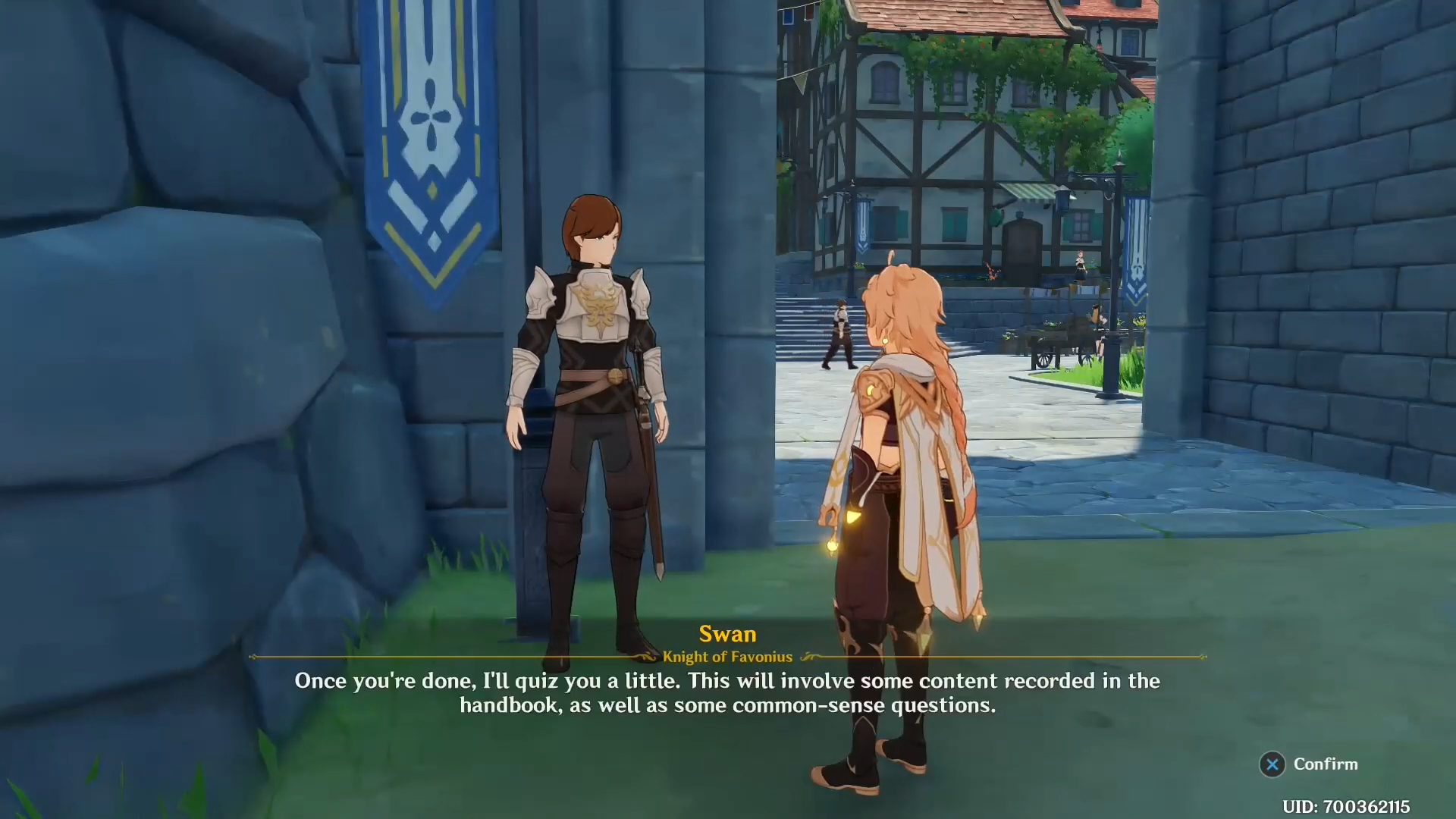 Swan's Questions And Answers
Question 1: To the northwest of Monstadt are some ruins. Legend holds that it was once a city where a tyrant ruled from his tower. It has since been occupied by Dvalin, who shelters himself there. What is the official name now given to these ruins by the Knights of Favonius?
Answer: Stormterror's Lair
Question 2: According to knightly etiquette, what is the proper form of address to use when speaking to known individuals encountered within Mondstadt's borders?
Answer: Strange yet respectable traveler.
Question 3: As I'm sure you are completely aware, the affairs of the Knights of Favonius within the city walls are currently under the management of Ms. Jean. My question, then, is: What is Ms. Jean's official title?
Answer: Acting Grand master.
Three correct answers will complete the quest and send you on your way with five Mondstadt Hash Browns, 20,000 Mora, and 100 Adventure Rank XP. Not too bad for a simple quiz!
Next: Genshin Impact: Spiral Abyss Guide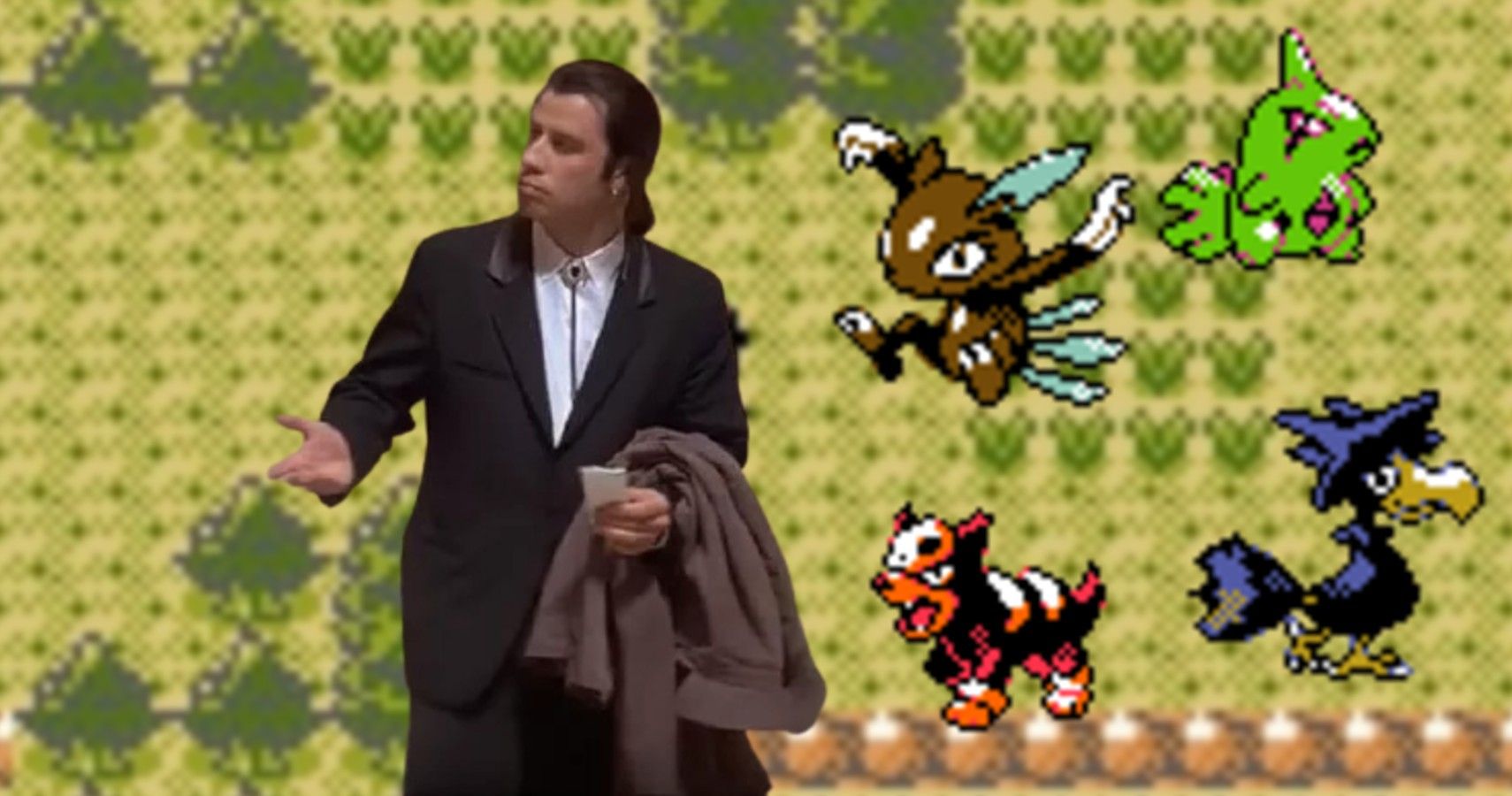 Jesse Lennox loves writing, games, and complaining about not having time to write and play games. He knows the names of more Japanese game devs than his own neighbors, and has a way better knowledge of the game industry at large than anything going on in "real" current events. You can catch him defending the plot of Kingdom Hearts and geeking out over awesome combo videos in character action games any day of the week.
Source: Read Full Article