Ghostwire: Tokyo is something special. Although it might fail to overcome the problems of modern open-world games and it presents issues with its gameplay loop, it also has a visual and artistic craft that you normally don't see in this type of game.
The virtual streets of Tokyo are represented with a tremendous amount of care and detail, from its recreation of plenty of real-life famous places and buildings, such as Shibuya's Scramble Crossing and the Tokyo Tower at Shiba Park, to the noises of its advertisements and stores.
However, it's in the game's music and sound design where you can see (and hear) the most impressive sign of Ghostwire: Tokyo's identity: its duality between representing a city with a long history of traditions and culture and, at the same time, a place that has been affected by capitalism and its technological and production developments.
"There's a lot of traditions and folklore that are used as the foundations of the culture for the city," explains composer Masatoshi Yanagi. "They are so close to us, you know. They are something that our feet are kind of stepping on that tradition. So we wanted to recreate that sense where these feelings are very close by. But there's also this other sense of modernity that's also real and something that's really in front of us. There's a lot of tradition at the foundations of the music but also a lot of modernity that's on top of it."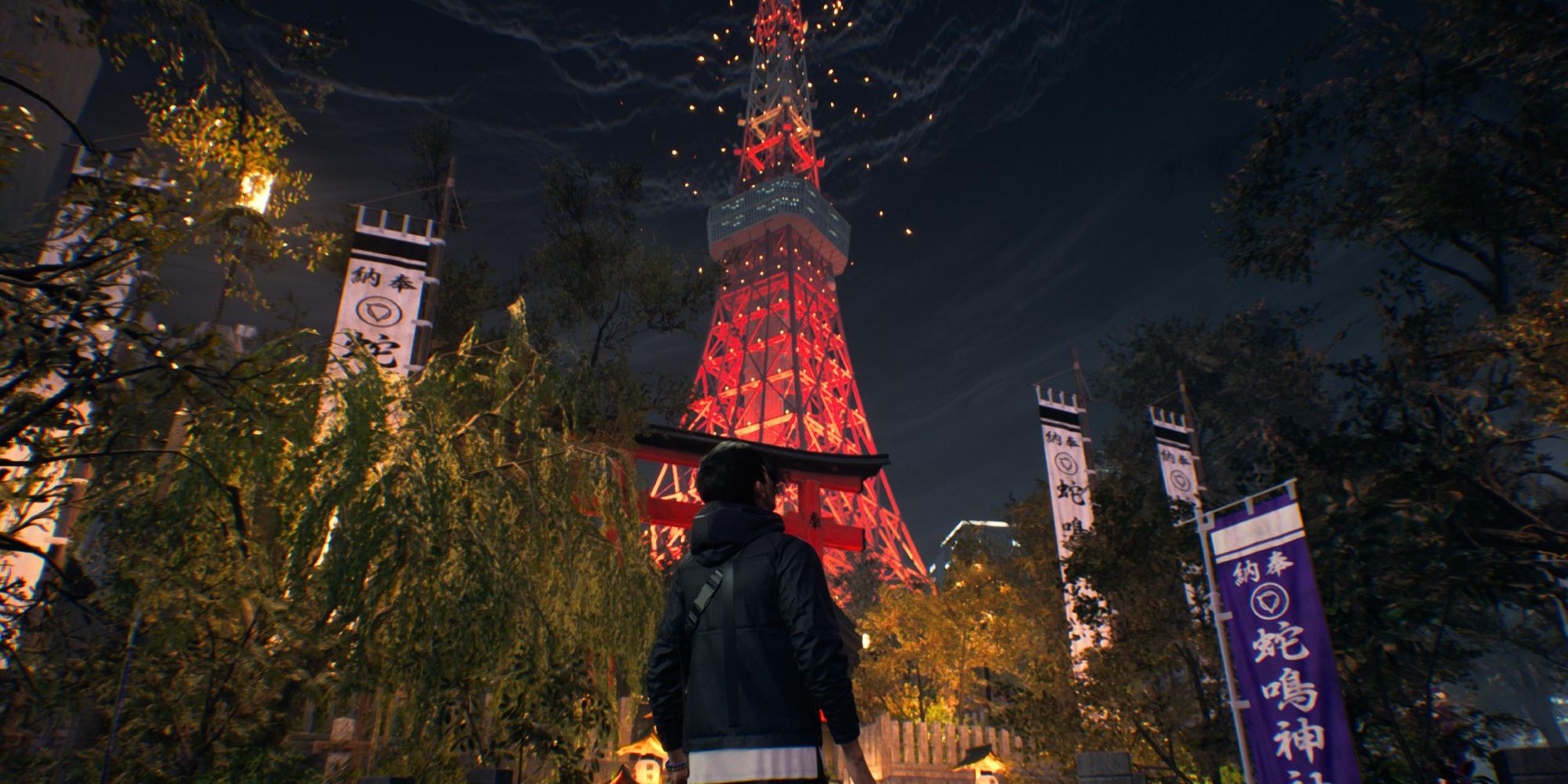 Yanagi started working in the video games industry at Tango Gameworks, the developer behind The Evil Within series and Akito's recent spiritual journey through a desolated Tokyo. The composer first worked on some of the original The Evil Within DLC before being fully responsible for the sequel's music. In these soundtracks, which are packed with disturbing songs that help in creating Sebastian Castellanos' nightmare, you can trace the perplexing sound that can be found in many compositions from Ghostwire: Tokyo.
However, the process on his latest project was significantly different thanks to the open-world nature of the game. While The Evil Within 2 wasn't as linear as the vast majority of titles in the survival horror genre, Ghostwire: Tokyo is more ambitious with its scope. According to the composer, this was a challenge because "it's difficult to predict the player's actions in this kind of game", but he managed to elaborate tools and rules on a "broader scale" that would still create the emotional resonance that he intended for different situations.
It's worth reiterating that this recent title isn't strictly a horror game. It's more of an action experience with many horror elements in its design. " We wanted to make sure that the music for Ghostwire: Tokyo didn't feel like it was a direct horror kind of situation," explains the composer. "Rather than that, I wanted to make it feel like a gradual sense of things that might make you feel more anxious."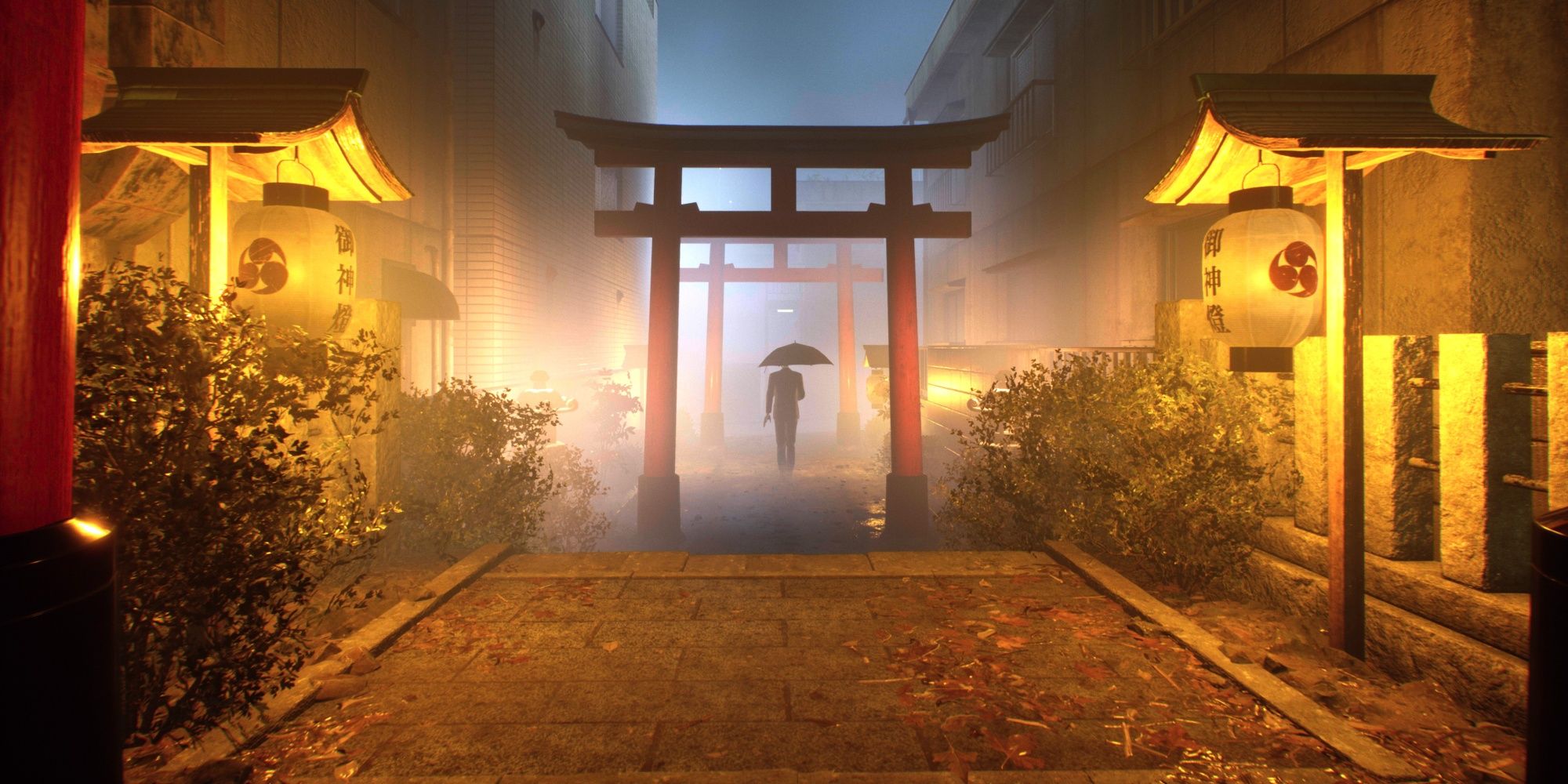 To prepare for these compositions, Yanagi recalls doing research on Japanese Gagaku, a traditional genre of music, and on Noh Theater, one of Japan's most ancient forms of theater. He also mentions the importance of anime in the 80's and 90's as inspiration for his work, calling Akira and Ghost in the Shell "important monuments" and reflecting on their vision of modern times.
It's in these inspirations and studies perhaps where you can find the DNA that makes Ghostwire: Tokyo's music what it is, and the direct influence for its take on both traditional and more modern sounds. While explaining his process, Yanagi explains: "I sometimes use traditional instruments as the shakuhachi, which is like a traditional Japanese flute, but it's mixed with a lot of synthesizer sounds. So you get the sense that you're still in the same world, but you also get the sense that you're hearing stuff from another world. It creates a feeling that something might be a little off, but it's also still grounded in the reality of the world in which your feet are."
While the work on the music is impressive in itself, the complexity of the sound design doesn't fall behind. When you walk across the streets, alleys, or even roofs of the city's buildings, you'll hear a myriad of noises and distinct sounds that come from multiple sources. The antagonist's spontaneous transmissions on TV, the barking of lonely dogs, the patrolling of the Visitors (the game's creatures), or even the sound of the rain touching your body. These sounds feel organic, with different volumes, and they never overlap each other, creating both a pleasant and alarming feeling while playing.
"Basically, we wanted to realize this concept, that you are actually in the city of Tokyo," explains Yanagi. "You're walking its ground and exploring Tokyo. The environment's sound was very important to us. We wanted it to feel and sound like you were in Tokyo, hearing things that we normally hear here.
"We utilized a lot of 3D audio in situations where things are really loud and noisy. There are layers of different sounds that you're hearing from the environment. I also did try to be very mindful of how we utilize the different layers of this sound so you have this feeling that you are in different parts of Tokyo when walking around."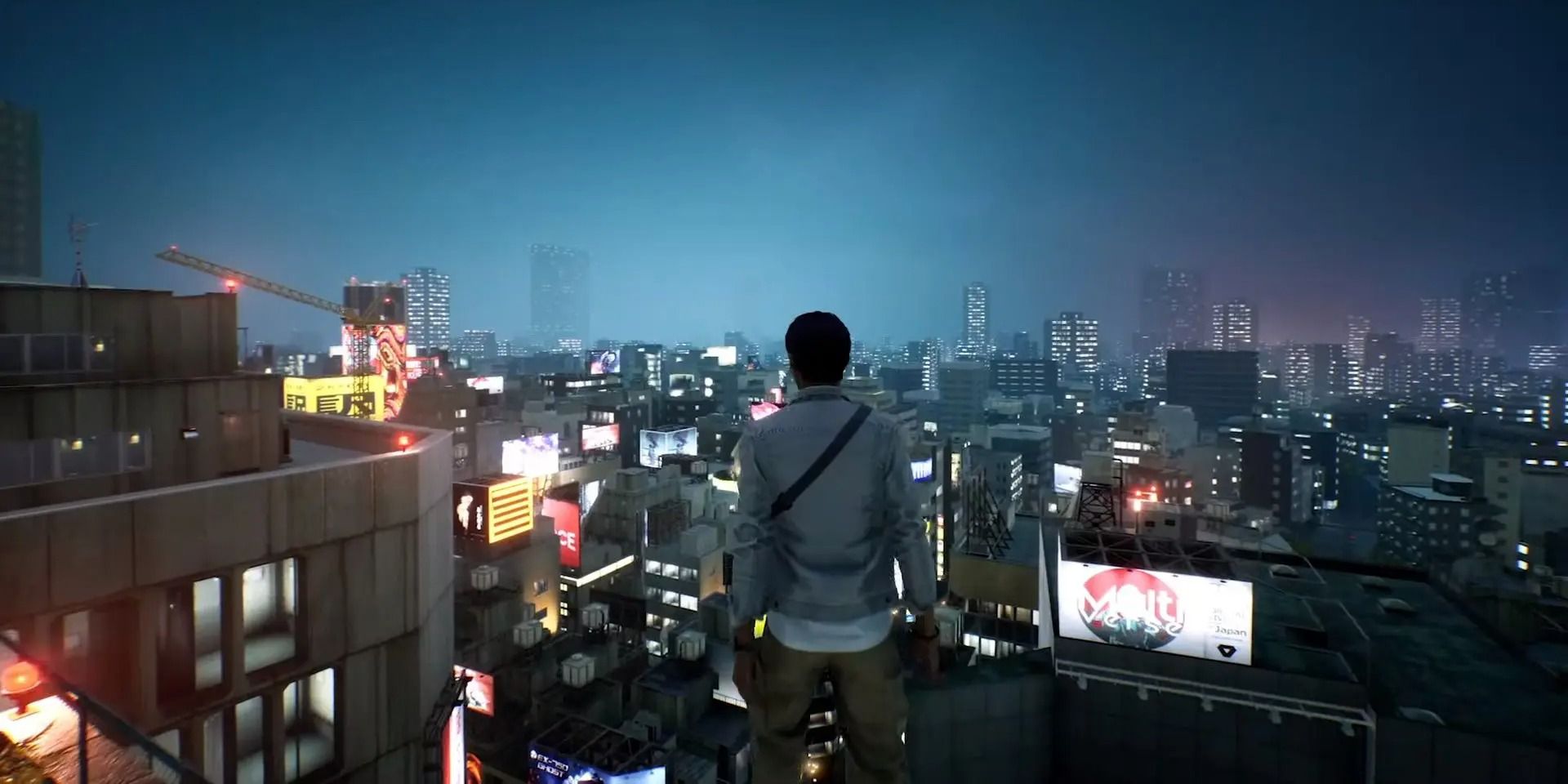 This level of detail and care in recreating the city was also highlighted by producer Masato Kimura. "One of the main core concepts of the game which all the team tried to be very focused on was to treat the city as if it was another character," Kimura explains. "To make sure that that character, the city of Tokyo, is represented very properly, realistic, and in a tangible sense that makes you feel you're actually in there."
To close the interview, director Kenji Kimura felt grateful for all the feedback brought by the fans and communities of the game. Masato Kimura echoes this sentiment while reflecting on the 12 years since Shinji Mikami, the founder of Tango Gameworks, created the company. "The making of Ghostwire: Tokyo was an experience that kind of took Tango to the next stage of creativity and pursuit of creating something new and original," explains the producer. "We hope to continue on that path and do more of that in the future. We hope gamers out there can keep an eye for what we will be releasing in the future."
You can play Ghostwire: Tokyo on PlayStation 5 and PC. Also, you can check its recently released vinyl here.
Source: Read Full Article