Los Santos – the City of fame, fortune, and 3 friends who are terrific thieves (if questionable characters). Grand Theft Auto V is a game where you can do what you want, whenever you want. Therefore, it's no surprise that stealing cars in the game is a better option for many than saving up to buy them.
As fans of the game already know, the map is massive and takes a good while to drive around in even the fastest cars. Flying across the map takes time too, which shows just how big it is. Due to its size, it can be a little confusing and long-winded to search for the best vehicle spawn points. That's why they've all been tracked down and written down for you!
Pro-tip: When you are in map view and hover your cursor over a road, the bottom left-hand corner will tell you the name of the road. 
10

Vespucci Beach – Car Park Opposite Floyd's Apartment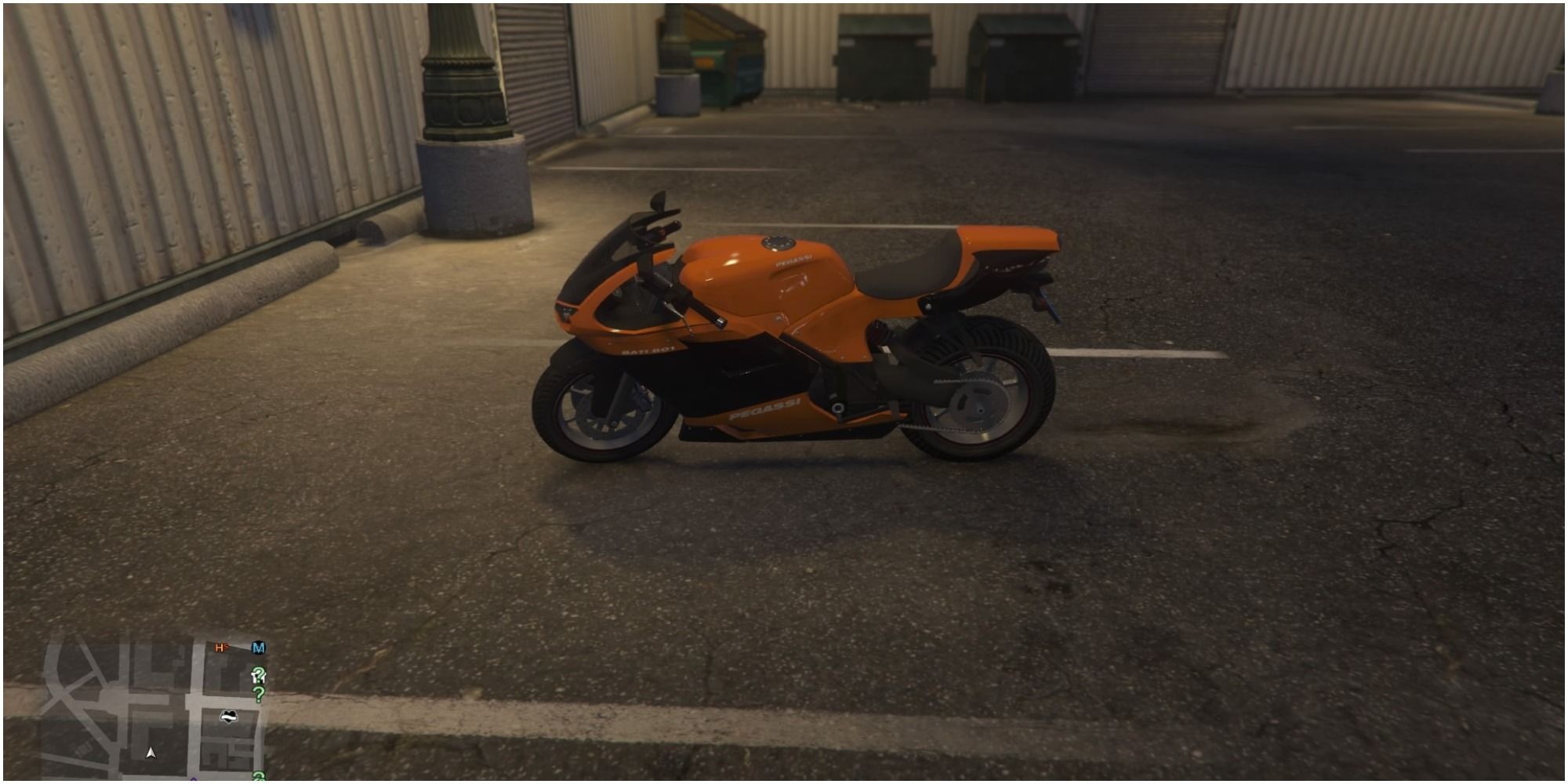 Floyd is the unwilling accomplice and accommodation provider for Trevor Philips when he arrives in Los Santos. For a good portion of the game, Trevor's safehouse is Floyd's (actually, it's Debra's) apartment at the far end of Vespucci Beach. There is a car park directly opposite the apartment building once you reach ground level.
If you cross the road and head into the car park, you can typically find 2 or 3 good cars spawned there. Occasionally, the game algorithm may even reward you with a motorbike or a Supercar. However, it is usually the mid-level sedan cars that spawn here.
9

Docklands Area – Bottom Right Side Of The Map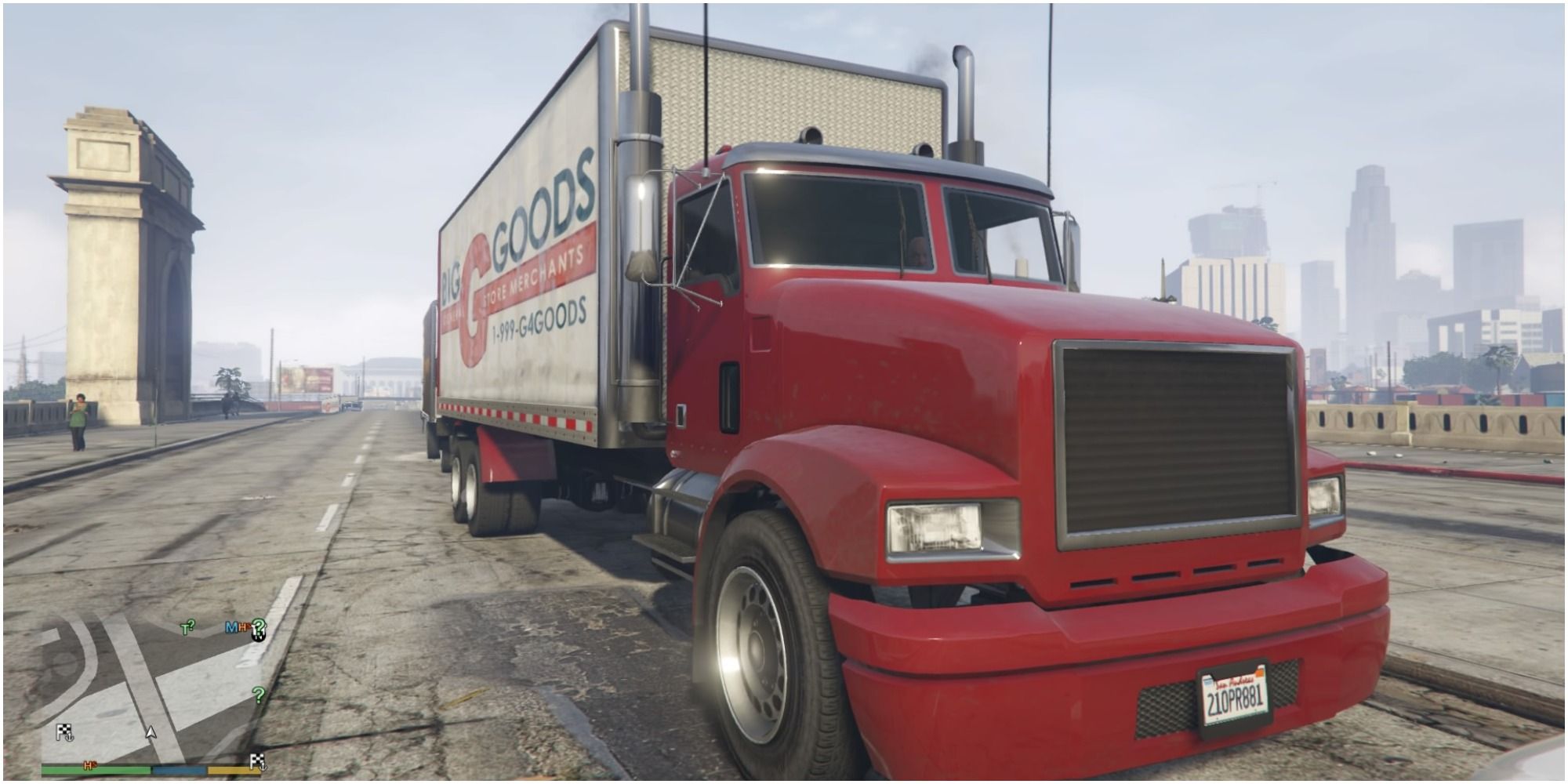 You visit this area early on in the game with Floyd and Trevor as the latter plans a heist. The Dockland area takes up a fair amount of the lower right-hand corner of the map. This area will not give you supercars or any of the fancier cars in the game. If it's fancy cars you're after then the Dockland area will not benefit you.
However, if you're after vans or large trucks for hauling trailers and big cargo, then this is where you need to go. There is not one specific spot in the area that will spawn the trucks for you. You'll need to drive around the general area and you are highly likely to spot one. Be careful if you're highjacking Trucks as the drivers will fight back.
8

Chumash – Barbareno Road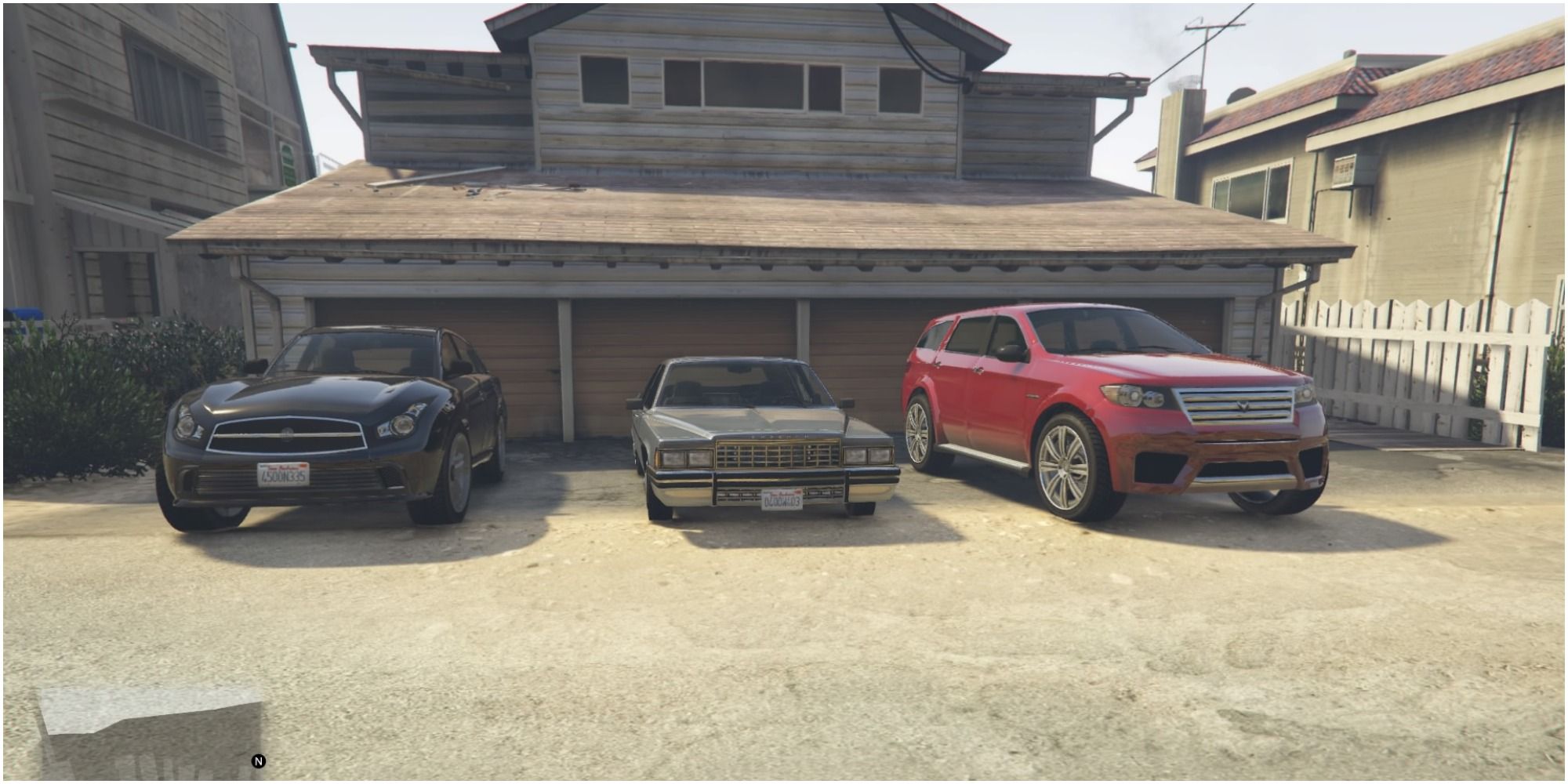 When you get to Chumash, there will be a row of houses on a road situated behind a few stores. Outside almost every house on this road, there will be cars that you can steal. They are typically mid-level cars with an average speed. You are quite likely to be able to find at least one 4×4 car parked outside one of the houses, if not a few.
This area is a tricky one to steal cars from since there will nearly always be people around as it's a residential area. If any of them see you stealing one of the cars, they will call the police. The road itself leads onto the freeway, so if you are in a bit of trouble then you can head that way and speed off into the sunset.
7

Sandy Shores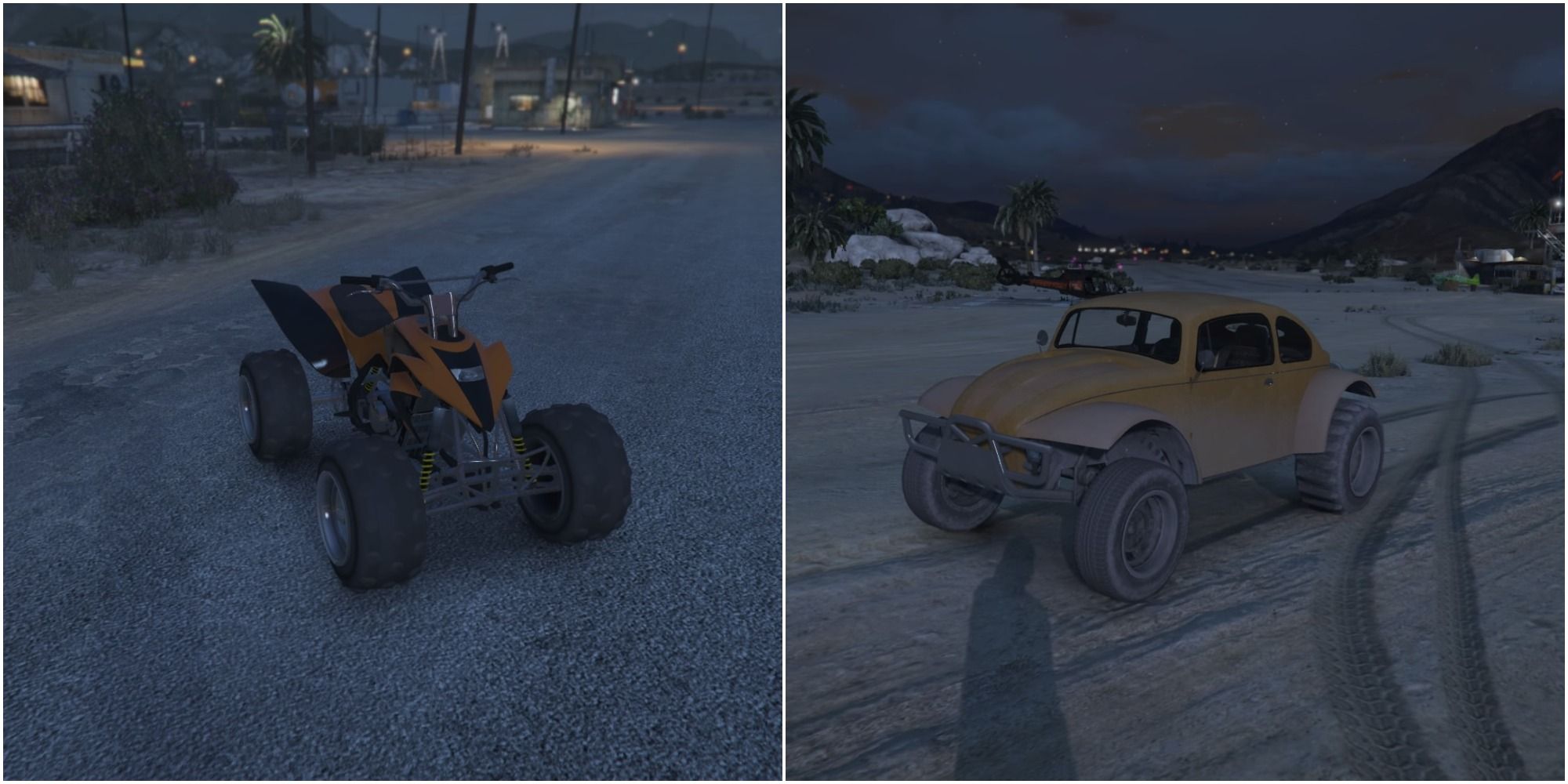 Sandy Shores is the town in the desert where we first meet Trevor. It's also where his first safe house is — his beloved trailer. The trailer itself is a brilliant marker for the spawn point of vehicles in the area. If you drive around the immediate area near his trailer, you are almost guaranteed to find a Dirt Bike or Quad Bike being driven around.
If you're not after a bike, then perhaps an off-roader that looks like a dune buggy may interest you. Drive towards Trevor's Sandy Shore's airfield that's only a stone's throw from his trailer. When you drive up and down the main road outside the Airfield, you're extremely likely to run into someone driving a Dune Buggy.
6

Vespucci Beach Side Roads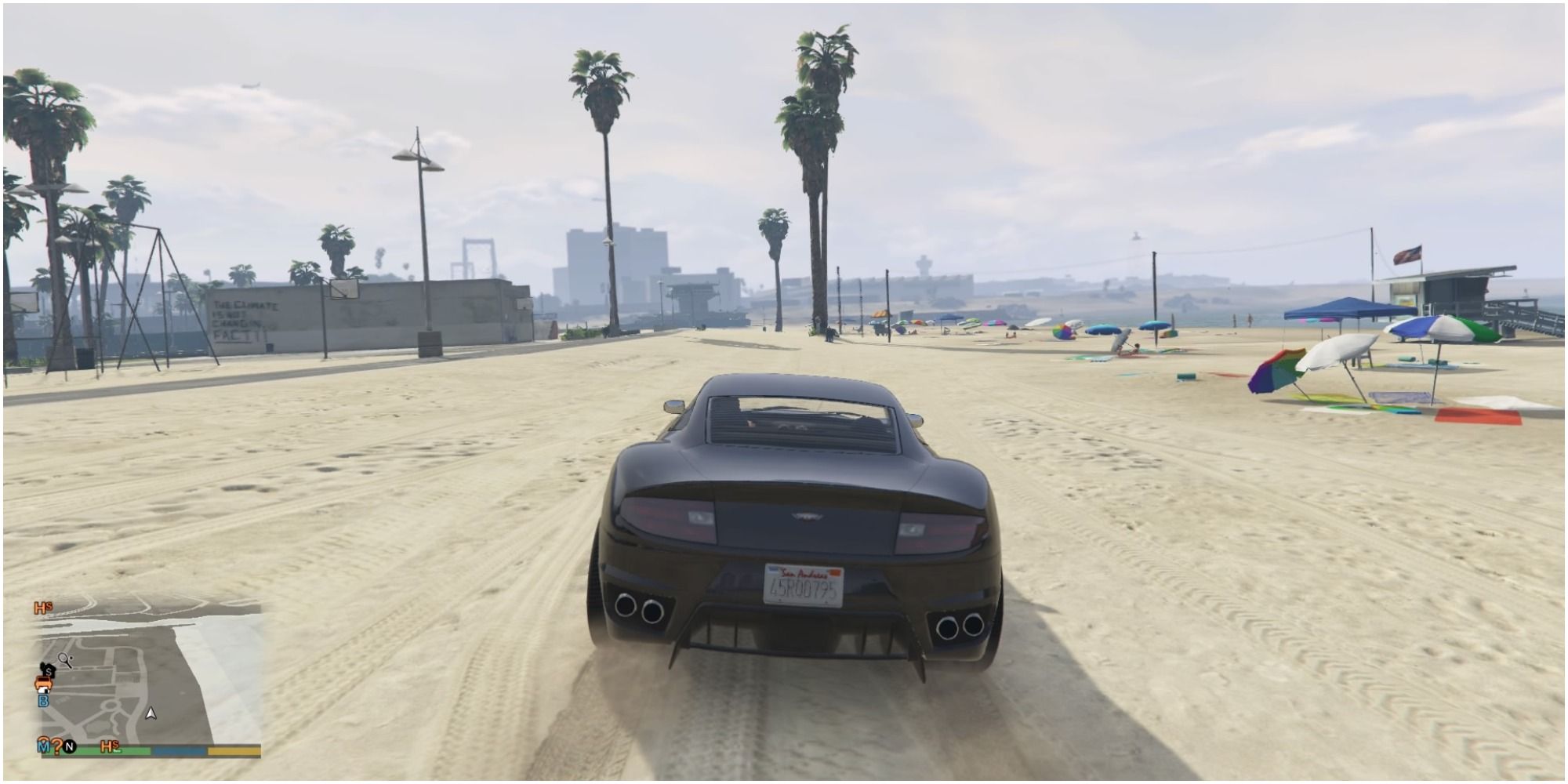 All along Vespucci Beach, there are small side roads that stop as they hit the beach. You might not find vehicles spawned down each side road, but there will be at least one on one of them. You'll need to walk or drive up and down the main road, looking down the side roads until you spot something you like. Often it will be Sports Cars that will spawn down here.
Vehicles are not guaranteed to spawn; sometimes nothing will show up. If that happens then you'll need to leave the area for a while and then come back to see if anything has changed. Stealing cars here can be precarious as they're in full view of everyone on the beach, so you could have cops swarming you very fast. If you choose to escape down the beach – hide under the pier.
5

Del Perro Pier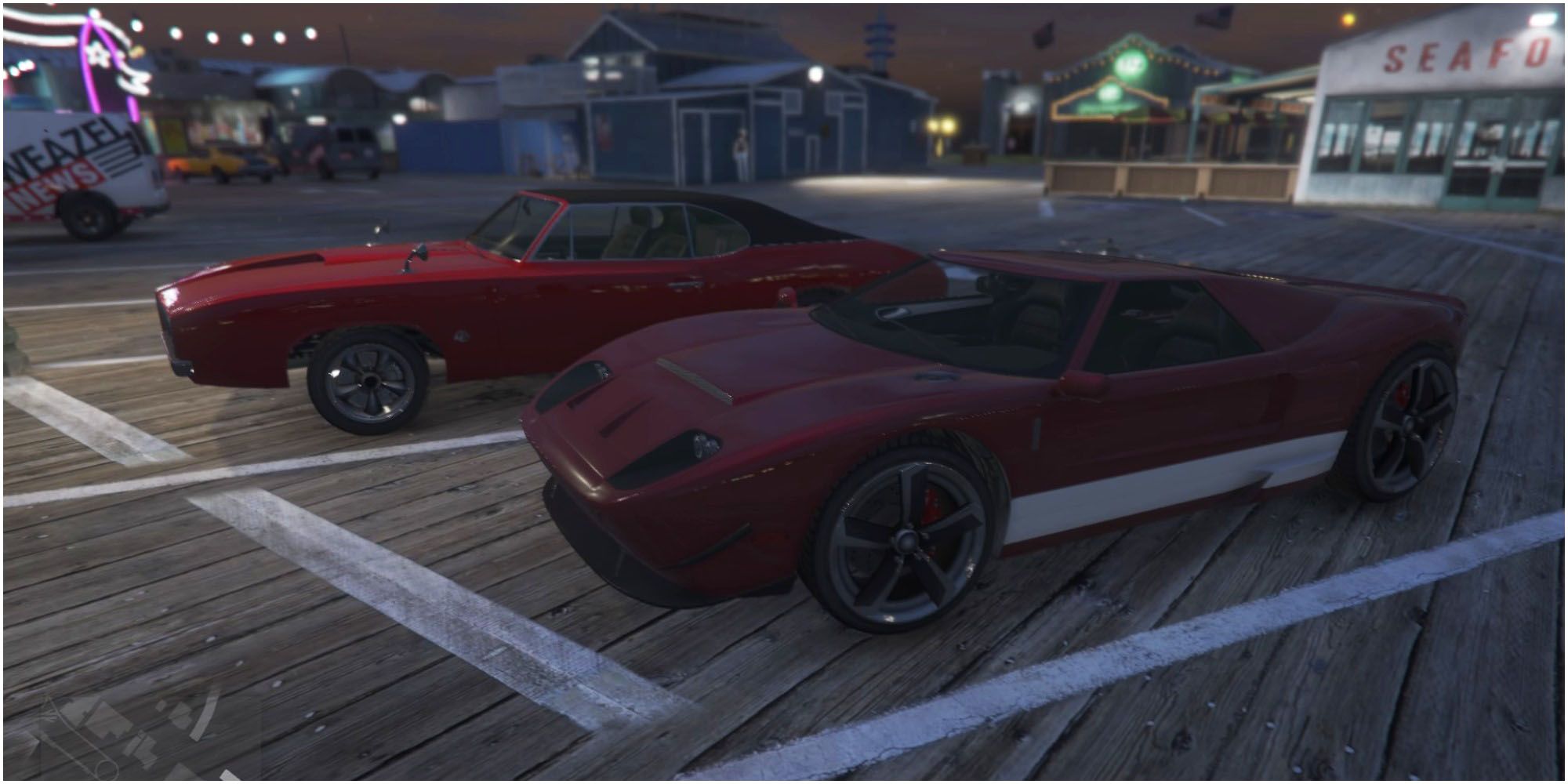 Del Perro Pier is probably one of the most memorable icons of Grand Theft Auto 5. The long pier has two usable fairground rides situated near the end of it and, from a plane at night, it looks stunning. Piers may be for pedestrians but Del Perro Pier has a car park on it for you to steal from!
As you drive into Del Perro Pier, follow the arrows on the floor around to the left and it will bring you into a mid-sized car park. It's a bit hit and miss with which types of cars will spawn in the car park. However, you're usually lucky and get one or two fast cars spawning there. Sometimes, you can even get muscle cars spawning there.
4

Rockford Hills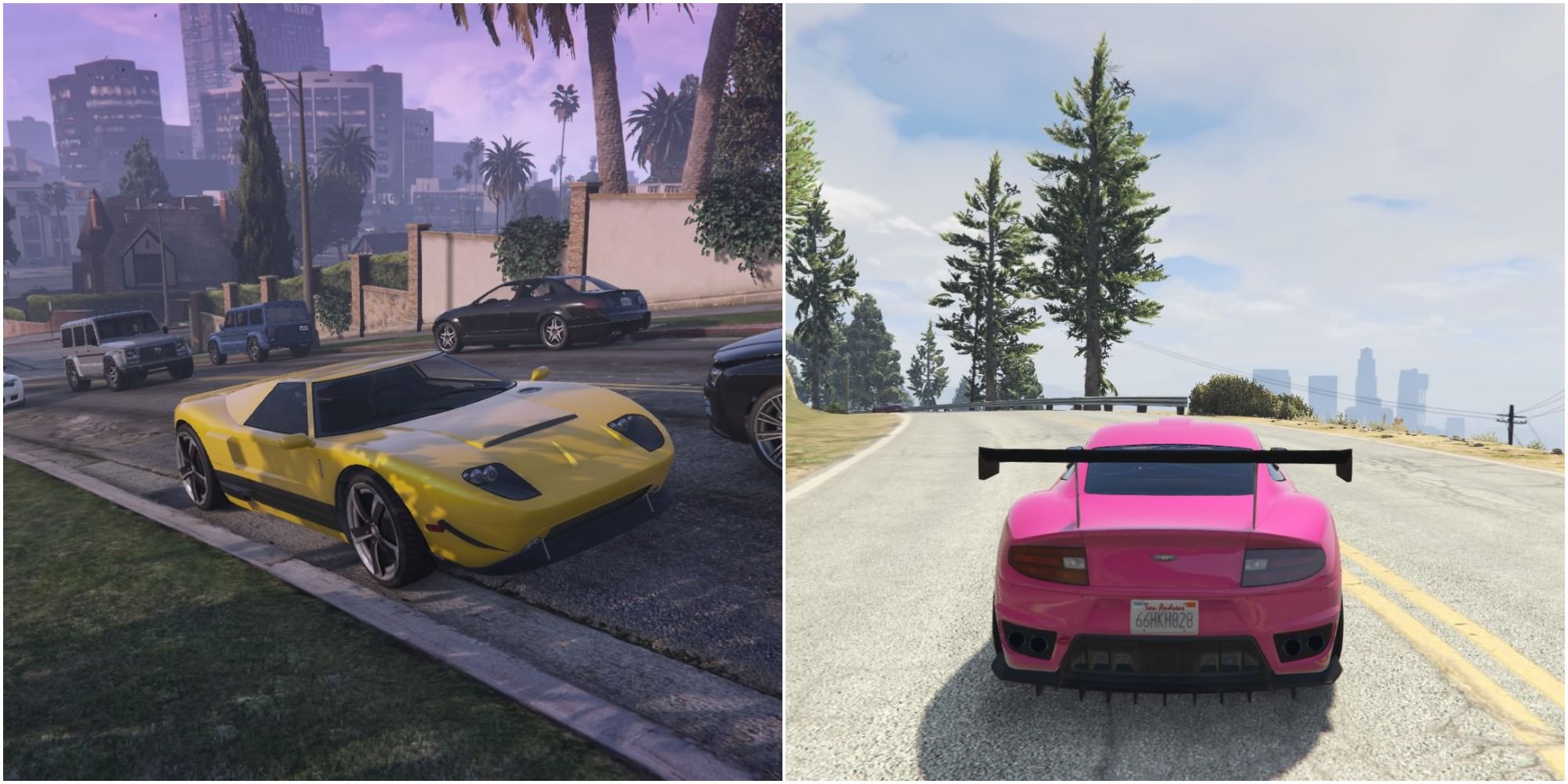 Rockford Hills is the swankiest part of Los Santos. Big mansions and fast cars make the place a playground for the rich and famous in the city. This means it's also a goldmine for the car thief. Michael has a house in Rockford hills. If you come out of his house and go left down the road, you will see a turn. Go past the first turn and you'll find yourself on a small road. This road usually spawns at least one Supercar for you to steal. It can be relatively quiet around there so stealing the car will not gain that much attention.
Franklin has a house in Rockford Hills, too. His home is higher up in Rockford Hills and is part of an area full of large houses. If you drive around any of the roads in this area, you'll see a few cars parked outside different houses. Almost all of the cars will be expensive or rare cars. You'll have so many options to choose from for grand theft auto. Get it?
3

La Puerta – Puerta Del Sol Marina Car Park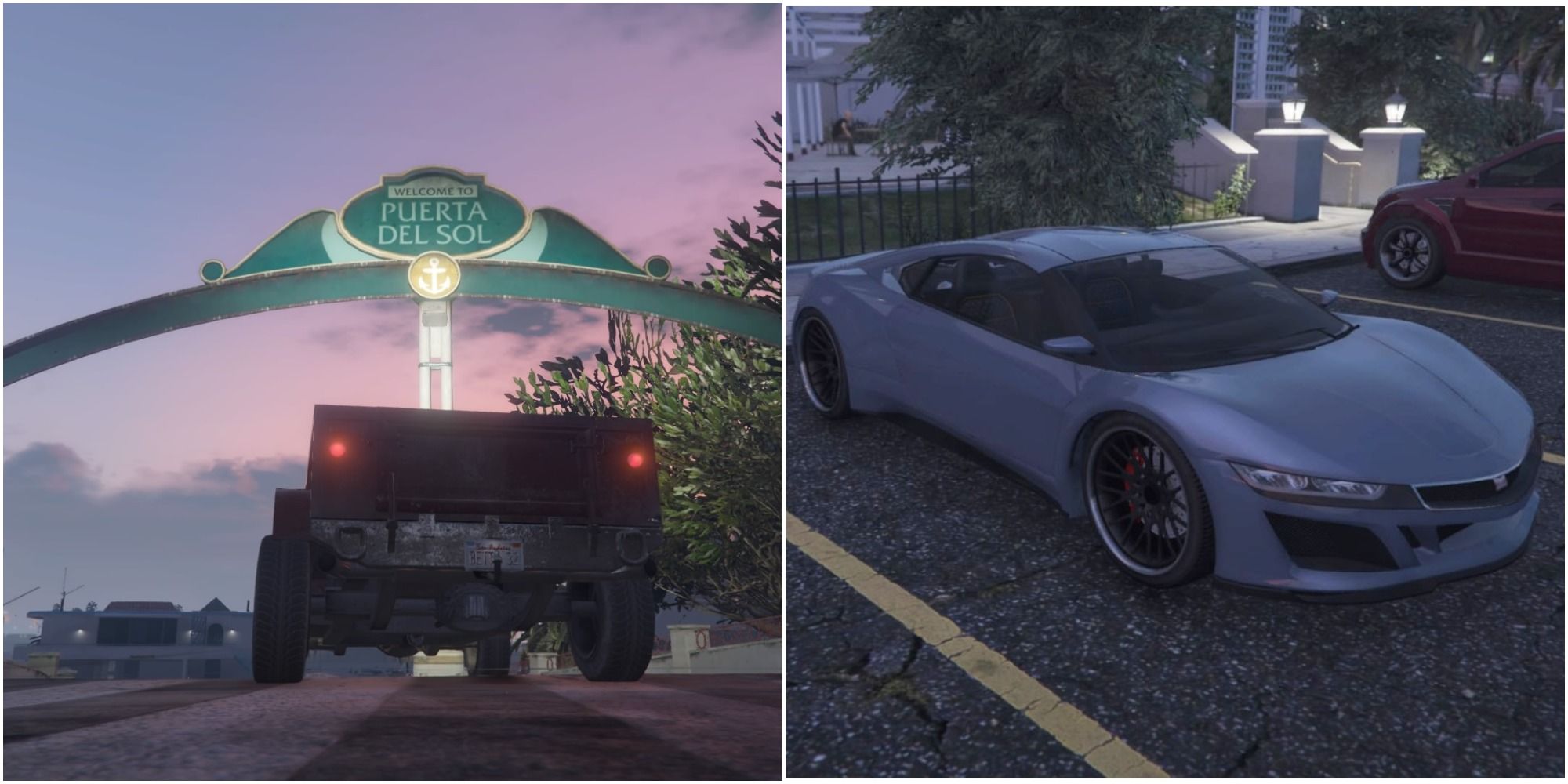 La Puerta is a rather affluent area of the map that is near Vespucci Beach. If you drive into this car park, be prepared to make some tough choices. You'll need to pick which car to steal from a variety of extremely good cars. It's a Marina car park after all! Unlike other affluent areas of Los Santos, this car park is pretty much guaranteed to give you a brilliant Supercar or rare car.
Often, you will be spoilt for choice when it comes to choosing which one you wish to liberate from its owner. The rarer cars of the game like the Pegassi Infurnus and Coil Voltics will spawn more reliably in this area.
2

Del Perro Beach Car Park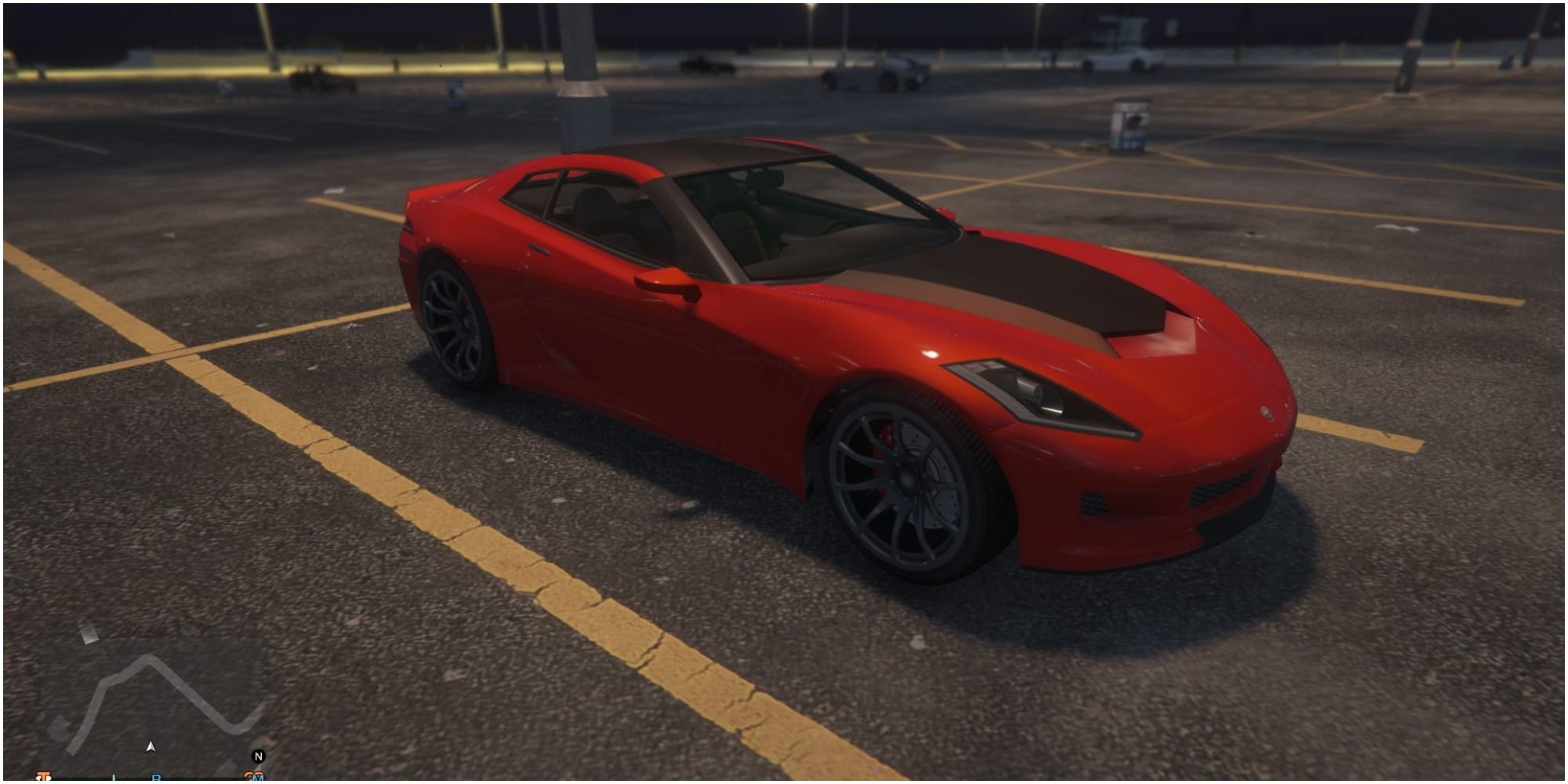 The parking lot on Del Perro beach is along the same road as Dr.Friedlander's house and the same road where you first meet Franklin.  The car park is almost directly below Del Perro Pier. If you stand and face the entrance of the Pier, it will be on the lower right-hand side. 
The Car Park usually spawns a good selection of fast cars, muscle cars, 4×4's and Supercars. It's essentially a variety spawn where you can find a little bit of everything or a lot of one thing. Again, what vehicles you will get will depend on how the game decides to spawn them at that moment.
1

Any Of The Central City Car Parks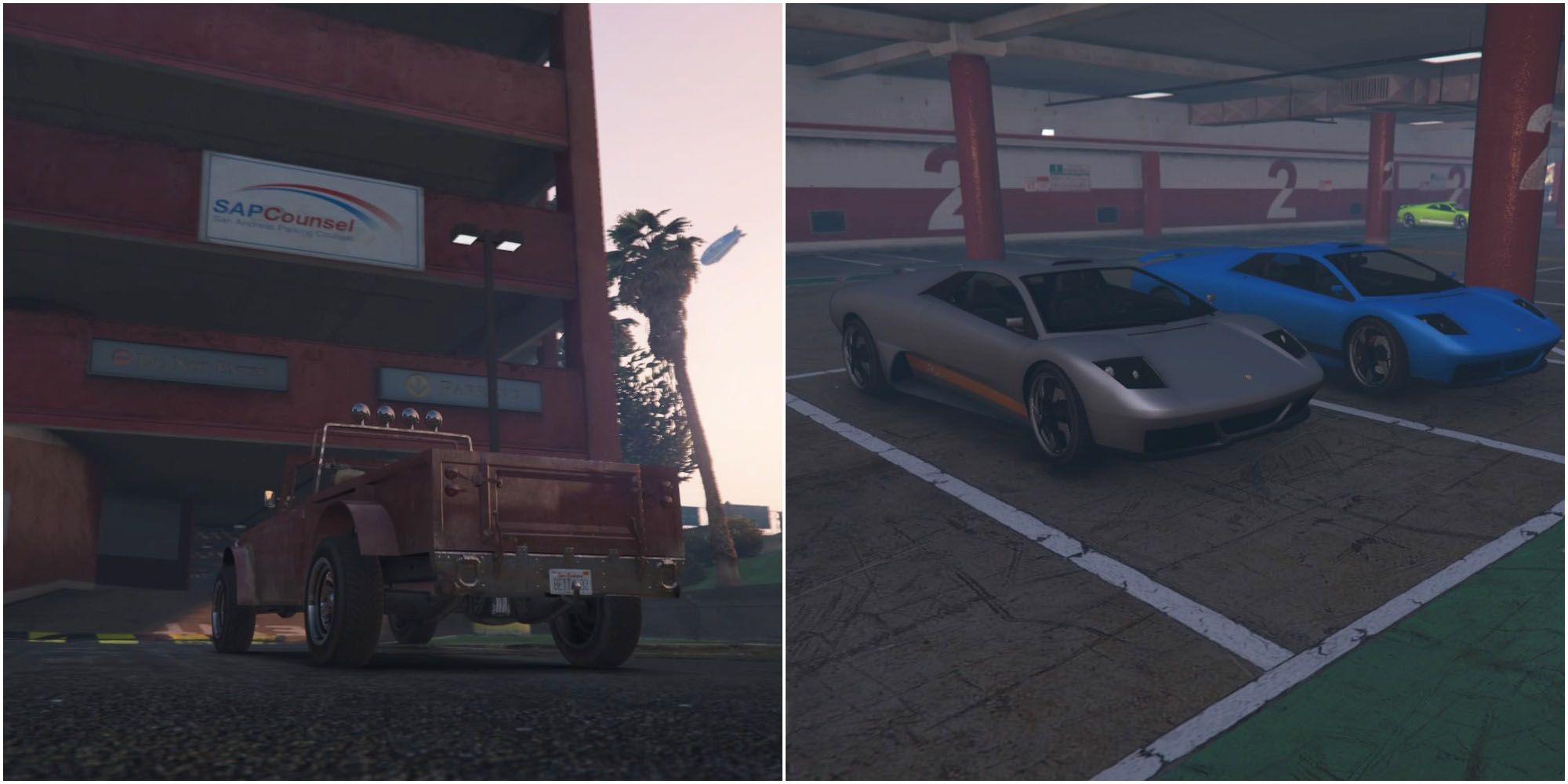 Car parks are brilliant for hiding in to let your Wanted level cool off. It's pretty easy to get a 5 star Wanted level in the game, so having a variety of places to hide is useful. You also use car parks to stash cars in some of the in-game missions. However, they have yet another use.
The Car Parks that you find that are in or around the center of the city will nearly always have excellent cars in them. There may not be Supercars or rare cars parked in every single spot in the Car Parks, but they are there. This can be especially useful when you need to collect fast and reliable cars for specific missions or if you just want one, that works, too.
Source: Read Full Article