Horizon Forbidden West is one of PlayStation's biggest titles, and although Elden Ring stole much of its thunder since they both released in February, Guerrilla's epic action RPG was a much anticipated follow-up to the best-selling Horizon Zero Dawn.
Guerrilla hasn't rested on its laurels since this sequel launched either, and has added many patches and updates to its flagship game. This includes the likes of NG+ and Ultra Hard difficulty mode and numerous glitch fixes. But a recent patch was even more substantial since it altered the 60fps performance mode. Tech analysts Digital Foundry even said the upgraded performance is now "the best way to play" the game.
To summarise, Patch 1.16 for Horizon Forbidden West significantly improves the visual fidelity of the 60fps performance mode making textures sharper and reducing pop-in and ensuring more assets are in the picture at any one time. Since Horizon Forbidden West's movement and combat is pretty important the improved smoothness offered by 60fps was significant but the loss in visual fidelity was something of too much of a compromise. With this patch this is now much better.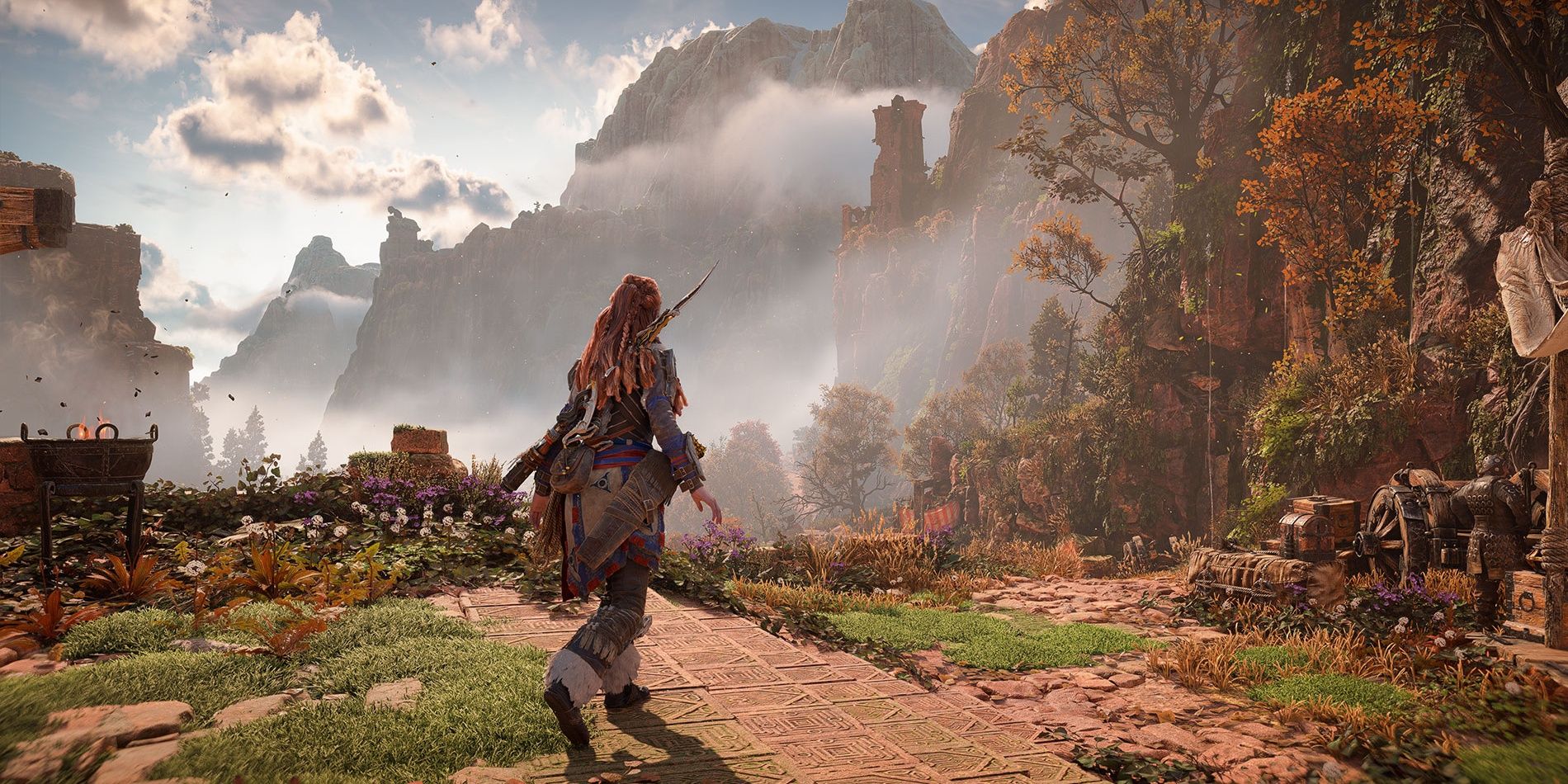 Senior principal tech programmer Giliam de Carpentier at Guerrilla revealed how he and his team haven't been idle: "The team also spent a lot of time post-release looking at how we could squeeze more performance out of the PS5, especially around the dynamic resolution system, to give us headroom to improve both quality and effective resolution and prepare the way for this update as well" (via Eurogamer).
But a future update could offer an even better compromise between the optimum visual fidelity offered by the resolution mode and the higher framerates of the 60fps mode. The resolution mode was previously the recommended option since it provided better visuals for what is an undoubtedly good-looking game and also rarely dropped frames. Two updates Guerrilla is working on could resolve it all.
This is Variable Refresh Rate (VRR) which will minimise screen tearing and frame pacing issues, although owners of 120Hz monitors will get the most benefit from VRR as the game should then look almost like it is running at 60fps. Meanwhile a 40fps mode could offer the best of both worlds. This in-between mode has already been patched in in the likes of Insomniac's Ratchet & Clank: Rift Apart where it was much praised for its implementation.
We're unsure when VRR and 40fps mode will be added to Horizon Forbidden West, but it is good to see the game is getting this kind of support after its release.
Source: Read Full Article