Horizon Zero Dawn was one of Sony's most successful games of the previous gen. Guerrila Games' tale of Aloy and a post-apocalyptic world has sold well over 10 million copies, and its soon-to-be released sequel, Horizon Forbidden West, is eagerly anticipated. But how many people actually saw the first game through to its end? And how many players went to the trouble to secure the game-changing Shield Weaver?
An average of 43 percent of players completed Zero Dawn's story, according to PSN Profiles, which is actually not too bad for an open-world game, but apparently even more players took the time to get the shield weaver armour. Around 45 percent of Horizon players took on the challenge of retrieving five power cells to open up the door leading to the armour. We have a handy guide should you want to scout for the power cells if you haven't already.
The shield weaver outfit is extremely powerful, allowing Aloy to soak up much more damage, without affecting her health, and so massively tilting combat in her favour. The expansion Frozen Wilds, where there are new and powerful beasties, is quite transformed when players don the shield weaver, making the DLC a lot breezier.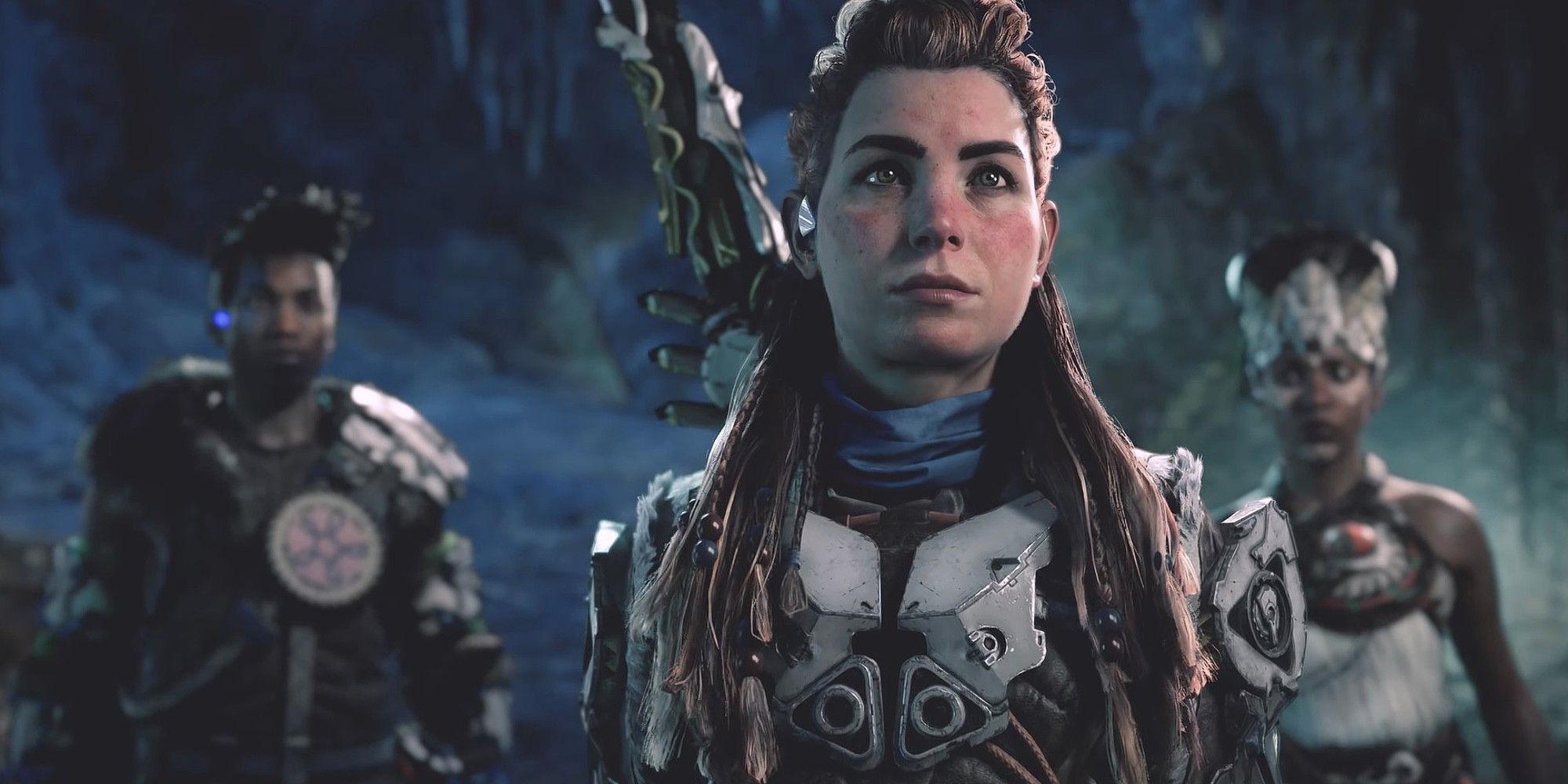 It's no wonder then that for the sequel, Guerrilla appears to have depowered the armour, returning the challenge to players. Although it's not yet known whether Forbidden West will continue players' save data from Zero Dawn, we do know that the upcoming game is set six months after the final events of its predecessor. And from the looks of a recent gameplay video, Guerrilla isn't taking any chances with the shield weaver.
As spotted by Pushsquare, a screenshot from IGN's hands-on with the game seems to confirm that the special armour has lost "its power source" and been "modified to augment ranged combat". The armour still looks the same, with its black-ish colour and vivid belt, but the glowing aspect of the shield weaver is now faded. This would make sense if the shield weaver has now been powered down.
It's a smart move by Guerrilla to ensure that the powerful armour would be depowered once players headed to the Forbidden West, but players will have the chance to find out for themselves soon. Horizon Forbidden West is due to launch on PS4 and PS5 on February 18.
Source: Read Full Article