Fernando Morientes is the latest card to receive a World Cup Hero SBC in FIFA 23. The card is very well-rounded with some great stats, including awesome shooting and great physical stats. However, it's not the most impressive card, especially when you compare it to some other forwards at a similar price.
This guide covers how to complete the SBC, including the cheapest players and requirements, as well as a deep-dive into the card's stats with some comparison to similarly priced/rated forwards in the game.
How Much Is Morientes?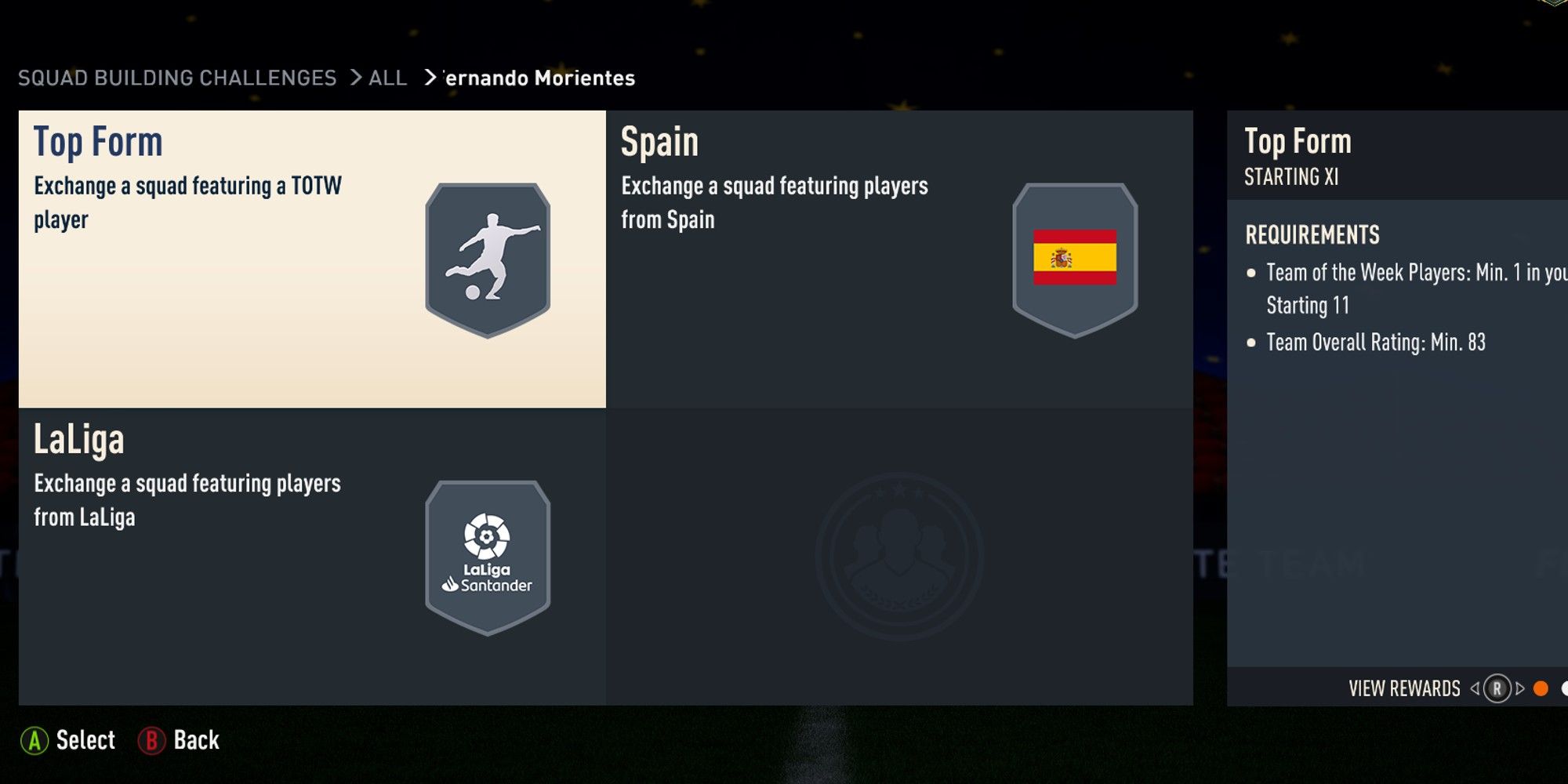 Morientes is currently coming in at around 150k total, although that is obviously lower if you use some of your fodder. Unfortunately, there is a serious fodder drought in the game right now – the big World Hero SBC requires 88s, and the various other SBCs that will come out over the next few weeks will require 86s. Is it worth your fodder? Read on to find out.
How To Complete Morientes
To complete Morientes you will need to put together three separate squads:
Top Form: An 83-rated squad with one TOTW player
Spain: An 84-rated squad with one Spanish player
LaLiga: An 86-rated squad with one La Liga player
Should You Complete The Morientes SBC?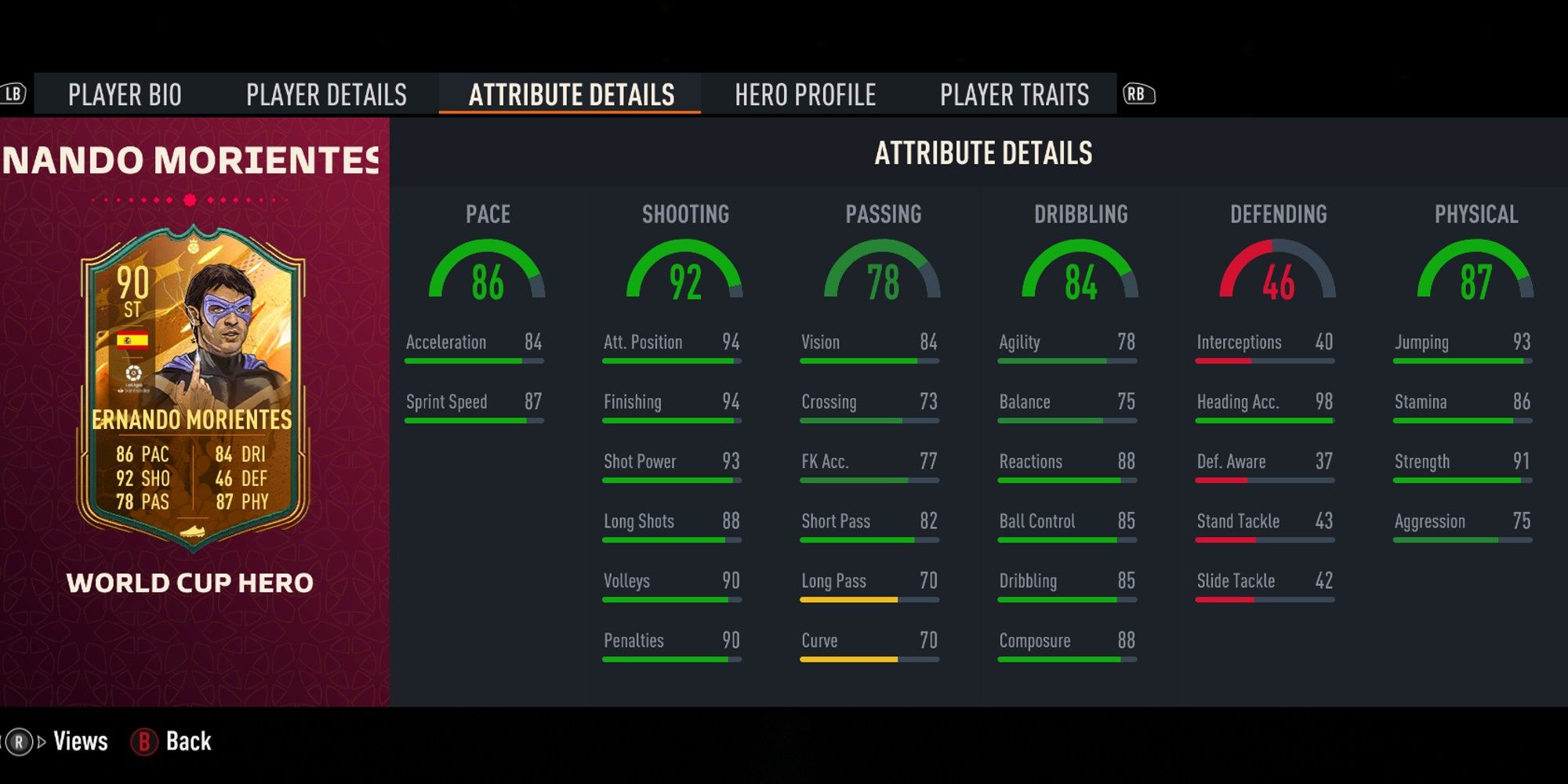 The initial reaction to this card isn't excellent – there are already some fantastic forward options on the market for the same price as this SBC, or even cheaper. Here's a look at some of the key stats on the Morientes card compared to Darwin Nunez, a card that costs less than the SBC and will receive upgrades in the future.
| Morientes | Nunez OTW |
| --- | --- |
| 86 Pace – Not brilliant, but can become Lengthy with a variety of different Chemistry Styles | 93 Pace – Blasts past Morientes |
| 92 Shooting – Really the standout on this card, with 94 Finishing and 94 Attack Positioning | 86 Shooting – Less shooting, of course, but not by much |
| 84 Dribbling – Another poor part of this card, with really quite low Agility and Balance at just under 80 | 83 Dribbling – Quite similar stats here |
| 87 Physical – Morientes will feel really beefy on the ball, with 91 Strength | 90 Physical – Even higher than Morientes |
| Four star weak foot, four star skill moves, finesse shot, outside the foot shot – All decent traits, but nothing that really stands out | Three star weak foot, three star skills, finesse shot – Less well-rounded here for Darwin Nunez, so if you value those skills and weak foot boost then this is where Nunez falls down |
Not only does Morientes match up pretty evenly with Nunez, Nunez is much cheaper and will receive upgrades over the coming weeks, depending on performance, of course.
As well as Nunez, you can pick up these great options instead of Morientes:
Diego Forlan, Base FUT Hero – Much cheaper than SBC, with 86 Pace, 90 Shooting, and 85 Dribbling
Smoralek, Base FUT Hero – Cheaper than the SBC with 91 Pace, 85 Shooting, and 90 Dribbling
As you can see, there are some fantastic options out there already for this price point.
If you are going to pick up Morientes, we think this card will perform best as a lone striker or in a partnership, probably with the Hawk (incredible shooting) or the Engine (boost that poor dribbling) chemistry styles.
Overall
Morientes is not a brilliant SBC, all in all. He may feel decent in game thanks to Lengthy and that incredible Strength stat (a target man for sure), but for this price it's very difficult to recommend this card. There are loads of other options in this price range.
Source: Read Full Article