The holidays are almost here (hang in there–we're about a week away now!). Prices from Black Friday and Cyber Monday sales are still in flux (you can still find a few deals out there), but even if most of them are sold out, you can still nab some great games for cheap, including The Witcher 3: Wild Hunt, Assassin's Creed Origins, and Far Cry 5.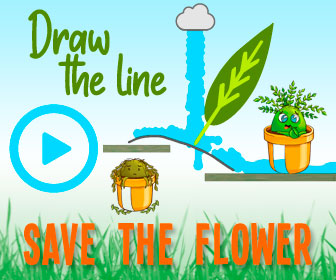 Along with Origins, several remastered Assassin's Creed games are on sale. Assassin's Creed: The Ezio Collection, Assassin's Creed Rogue Remastered, and Assassin's Creed III Remastered are all discounted. Other Ubisoft deals include discounts on For Honor, South Park: The Fractured But Whole, and Far Cry Primal.
Some of the most notable games included in the Xbox One sale are Hitman: Game of the Year Edition, DMC Devil May Cry Definitive Edition, and Mortal Kombat XL. You can see more of the best deals in the list below.
This week's sales end today, but specific discounts may expire before then, so be sure to note how much time is left when checking the games you're interested in. You can see the entire Xbox One sale on Xbox.com.
The Witcher 3: Wild Hunt Game of the Year Edition — $15 ($50)
Thronebreaker: The Witcher Tales — $15 ($30)
XCOM 2 — $15 ($60)
Assassin's Creed Origins — $15 ($60)
Assassin's Creed: The Ezio Collection — $12 ($40)
Assassin's Creed III Remastered — $16 ($40)
Assassin's Creed Rogue Remastered — $15 ($30)
Far Cry 5 — $15 ($60)
Far Cry Primal — $9.90 ($30)
For Honor — $9.90 ($30)
South Park: The Fractured But Whole — $15 ($50)
Little Nightmares — $5 ($20)
Mortal Kombat XL — $6 ($20)
Resident Evil Revelations 1 & 2 Bundle — $16 ($40)
Dragon Ball: Xenoverse — $10 ($40)
Saints Row IV: Re-Elected & Gat Out of Hell — $6 ($30)
Mafia III — $10 ($40)
Hitman: Game of the Year Edition — $12 ($60)
Hunting Simulator — $8 ($40)
Strange Brigade — $15 ($50)
Devil May Cry 4 Special Edition — $7.50 ($25)
DMC Devil May Cry Definitive Edition — $9.90 ($30)
Dead Rising Triple Bundle Pack — $14.87 ($59.50)
Source: Read Full Article