You might be pulling your devil trigger on this Devil May Cry 5 statue, as this adaptation of V is brimming with details from head to toe. It will be stalking your shelves during the early months of 2022.
Famitsu shared the news last week that V will be the next statue in the Ultimate Premium Masterline by Prime 1 Studio. And it sure looks impressive.
The stitching and the leather stylings on V's coat are incredible, and you can see all the creases in his pants. His tattooed chest and arms look ripped from the game, and his book has a fairy tale-like style to gaze at.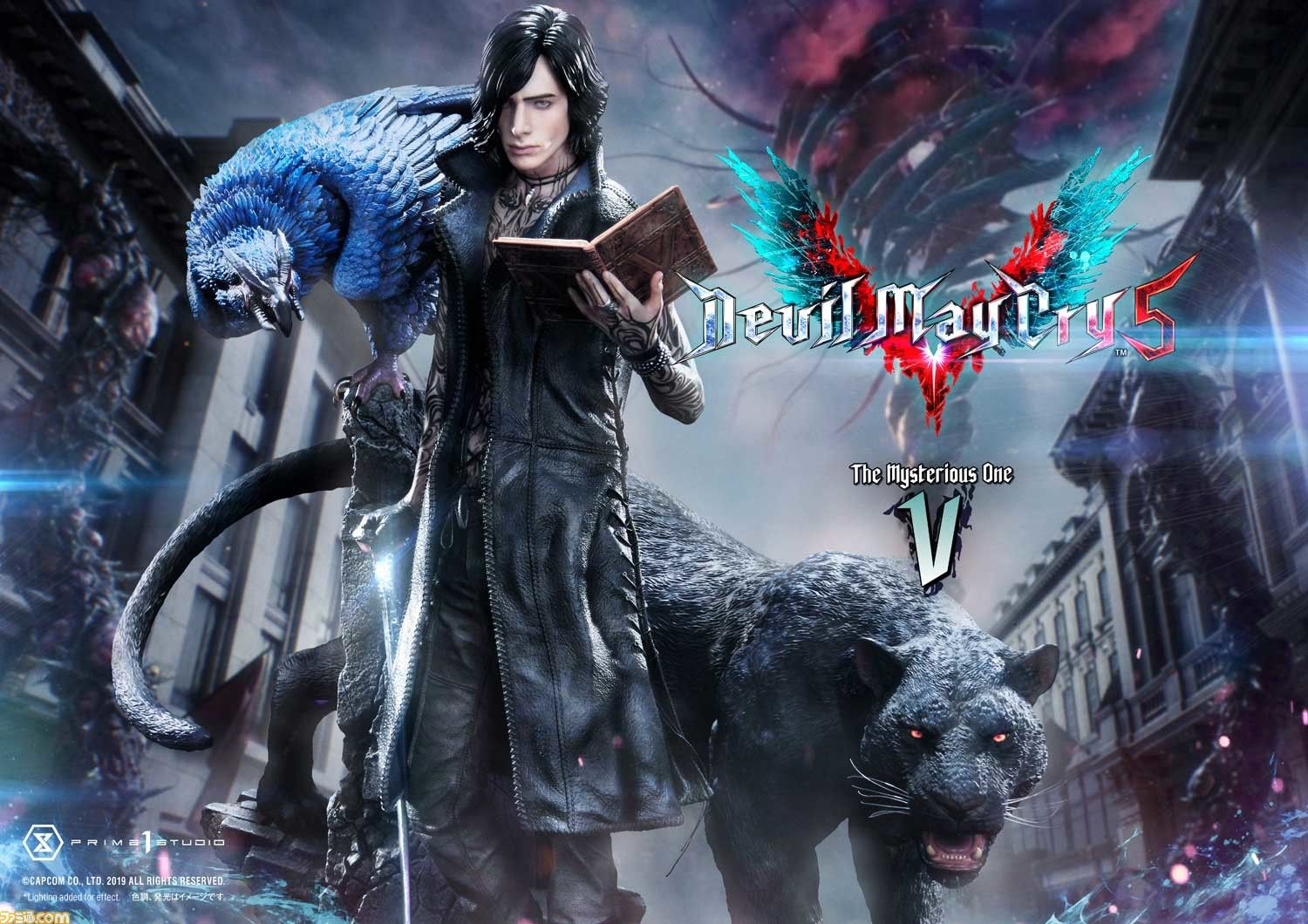 V's familial companions, Griffon and Shadow, also join his side in this expensive set. The feathers and fur are lovingly recreated, and each of these creatures' eyes pierces into your soul. V is also standing on a base that Nightmare is manifesting within. Its eye can be lit through an effective purple LED.
Unfortunately, this attention to detail comes at a price. If you exclude tax, the statue costs $1,200. If you decide to get the EX version, which comes with a purple orb, that would be an extra $50. Likely knowing how expensive this can be, Prime 1 Studio offers the option to pay in up to 12 installments. As the statue will ship around January to April 2022, you'll have plenty of time to save up.
You get a lot of plastic for that money, though. V stands 58.4cm tall and the width is 47.2cm. Overall, this monster weighs in at 10.8kg, so be wary of its size when you finally get the figure. It's heavier than it looks in the pictures.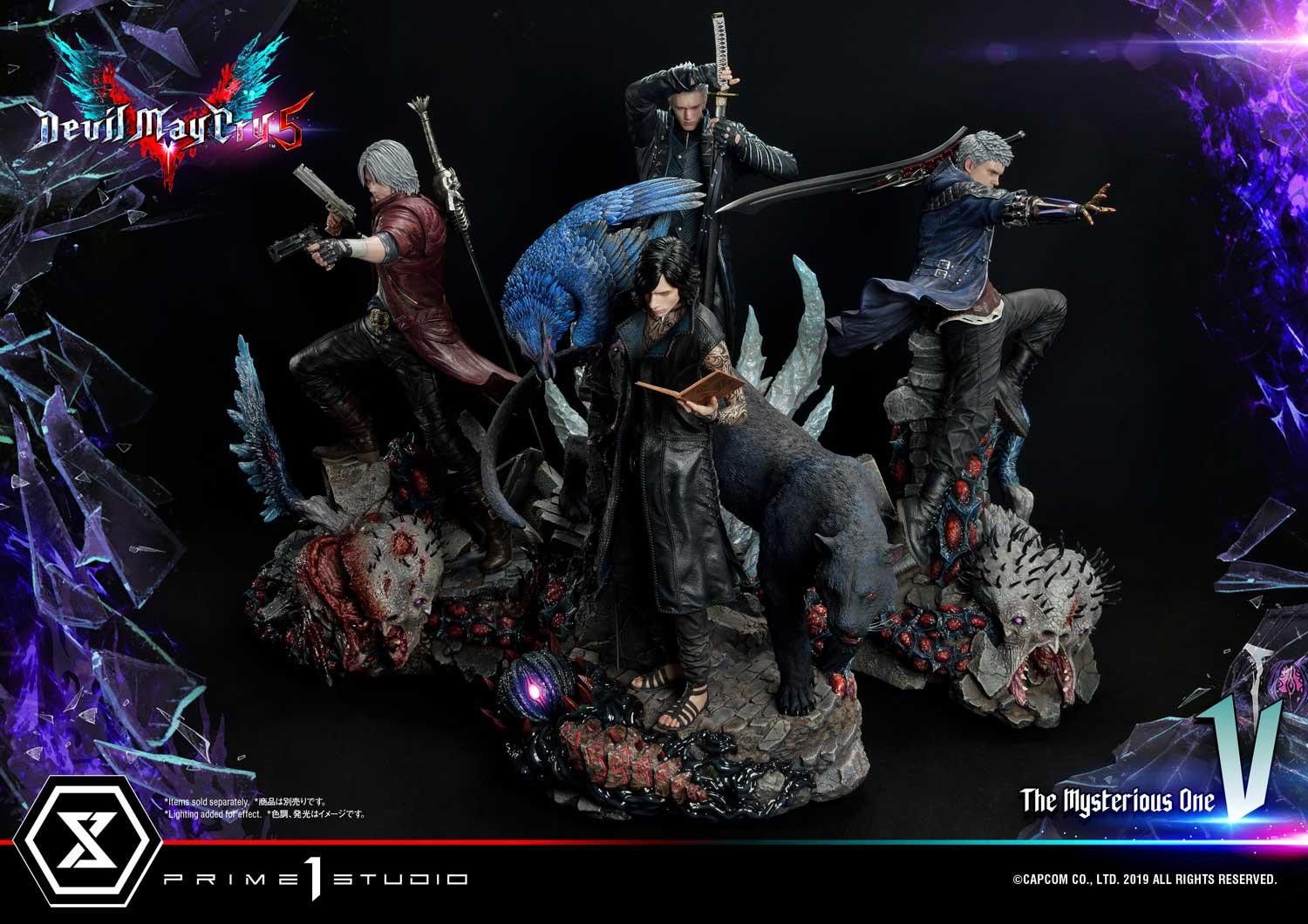 Prime 1 Studios has a set of statues based on Devil May Cry 5 already. Dante, Nero, and Vergil have all been given this lavish treatment. They look pretty fantastic together; we could say they're in Smokin' Sexy Style. V was the last to release out of the main cast, but he has become a popular character within the community. The director of DMC5 said he was surprised by the positive reception V received. Maybe he will be a top-seller for Prime 1 Studio.
If you don't have that kind of money (and we don't blame you), you could see Dante, Nero, and the rest of the cast in 4K with the latest Devil May Cry 5: Special Edition on PS5 and Xbox Series X. This version comes with a playable Vergil, as well as a bunch of visual improvements like ray tracing.
Source: Read Full Article