Team Burger were the underdogs coming into the ALGS Championship. The unsigned, independent Australians didn't have an organisation to fund their trip across the globe to play in the biggest Apex Legends tournament to date, and while EA helps a little, unsigned teams have a lot more obstacles in their way. That underdog status is exactly why Eric Willis started supporting Team Burger in Raleigh, but neither he nor the players realised just how popular the Burger Brigade would become.
Team Burger would soon have hundreds of fans in the PNC Arena in Raleigh, North Carolina, sporting burger-shaped placards and out-cheering every other fanbase at the event. Countless more would support the underdogs from home. "I really don't know how it happened," he says. "I was just the loud guy. And everyone's like, 'you did this, you did this.'"
Willis enjoys solo-queueing in Apex Legends and tunes into the big ALGS events, but isn't really embedded in the Apex community, or at least wasn't before the Championship. When the biggest ALGS tournament to date came to his home city, however, he couldn't pass up the opportunity to attend. When he and a friend arrived, they had to pick a team to support. "We were like, oh, Team Burger – alright, that's funny," Willis tells me. "Oh they're unsigned? Let's support them." But he never expected things to get so out of hand. Team Burger ended up becoming the underdog story of the Championship, making it all the way to the final, and that's in part because of the incredible support that he created.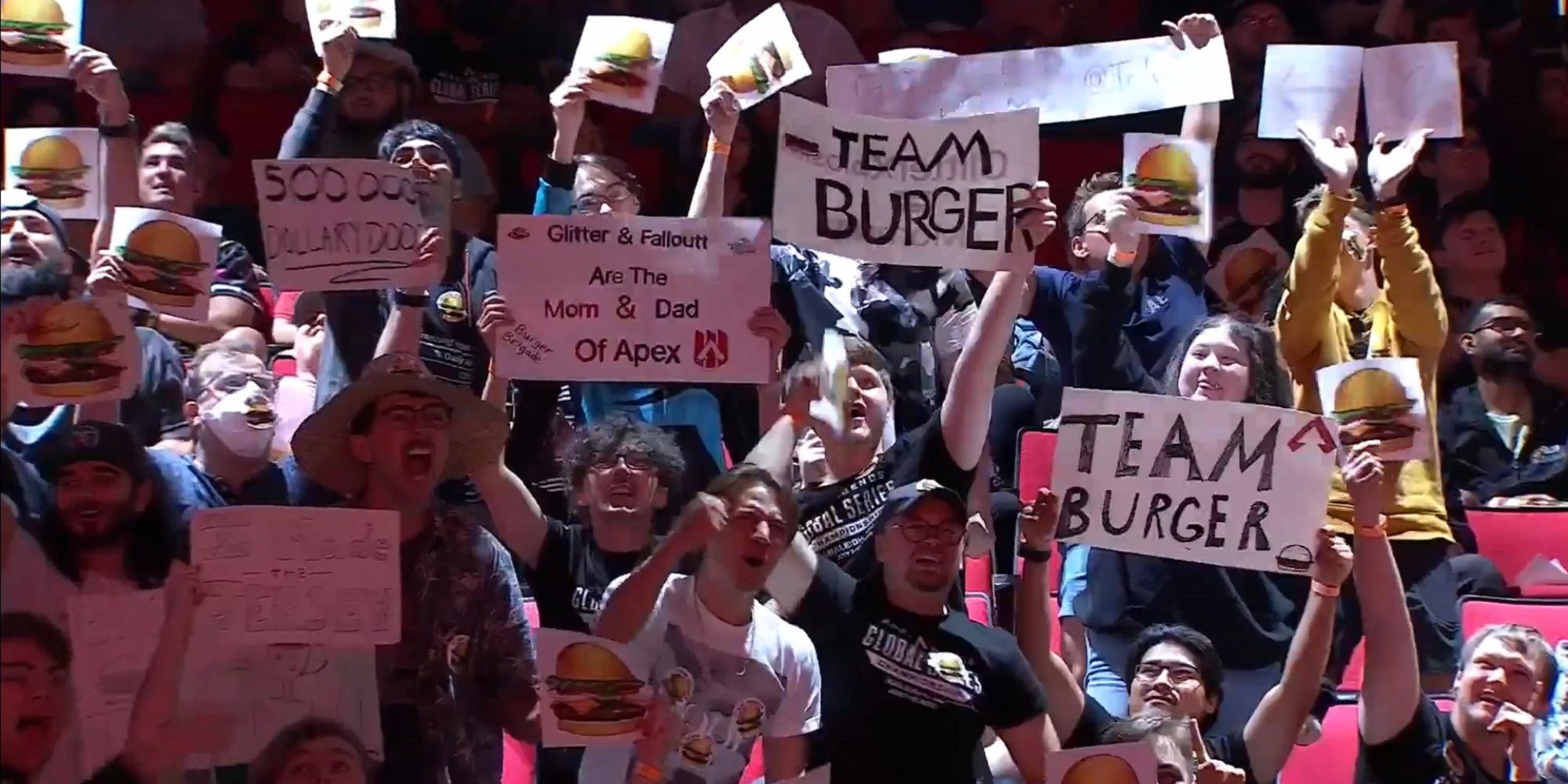 Willis was the face of Team Burger's support, partly because his moustache and large hat made him instantly recognisable in the crowd, and partly because of the energy and passion he put into supporting his newfound team. He remains humble, and gives credit to everyone around him for matching that energy, but the fact remains that the Burger Brigade started with him.
"The first day there was me, my buddy, and then three guys from Louisiana who came over and they're like, 'You guys are awesome. You guys are so loud,'" Willis explains. "And then every time I turned around, there was another person. They just didn't stop." Willis also credits ALGS caster Jon 'Falloutt' Kefaloukos as really hyping the fans up during the event. "He was really into it," Willis explains. "And he really threw that energy back. That's why we got a lot of screen time."
The Burger Brigade were as audible on the ALGS stream as they were in the arena, and that's likely why Falloutt singled them out. Things came to a climax when Falloutt ate one of the burger-shaped placards on-stream to show his support. The crowd ate it up in a more metaphorical sense, and the Burger Brigade was unstoppable from there on out.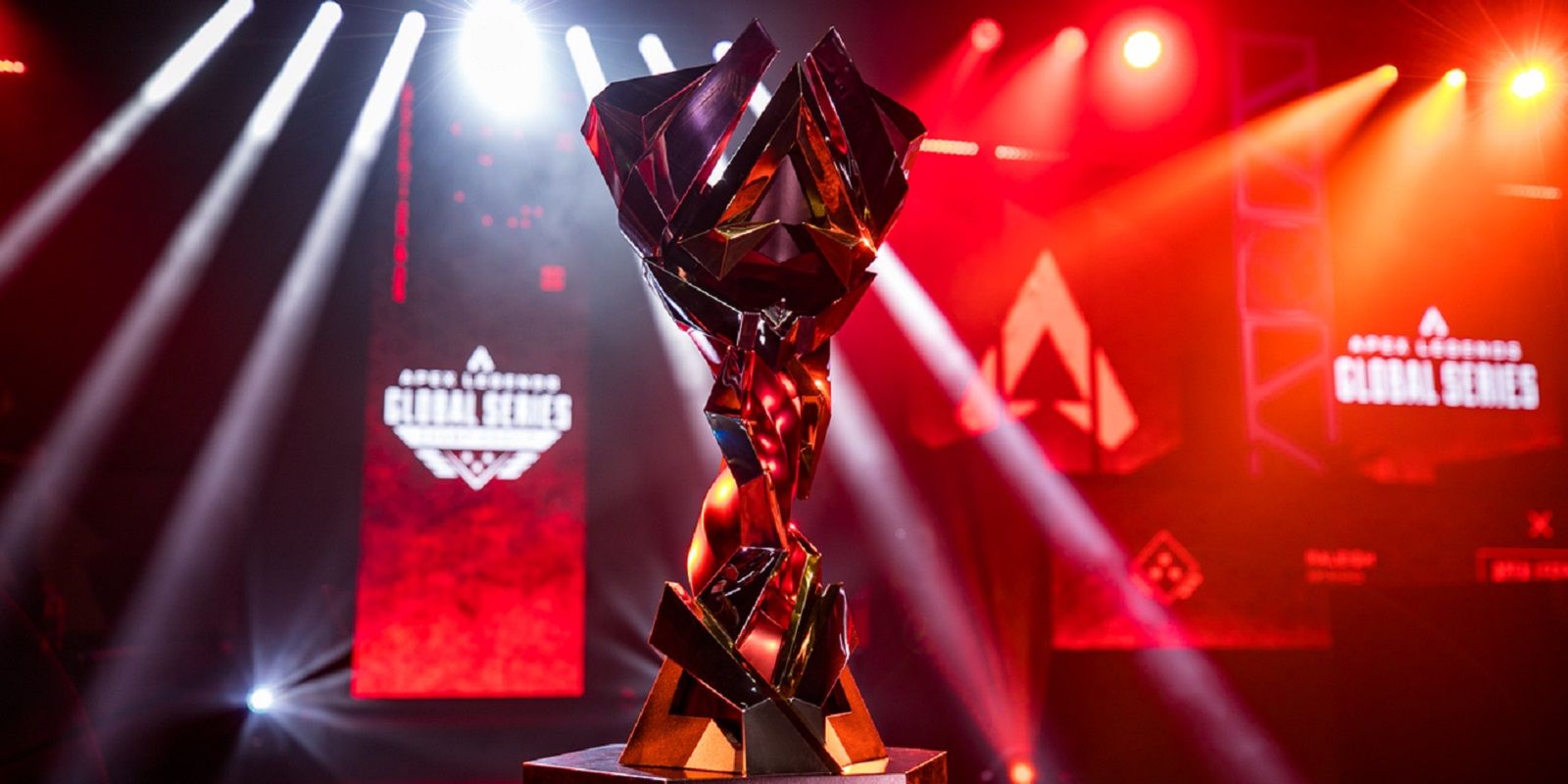 "I printed a bunch of burger PNGs on the second day," Willis says. "And then printed more the next day after that. And on the last day a guy printed like 200; he got stickers, burger posters, t-shirts for the team – other people were making their own t-shirts as well just for themselves to wear. It was magical how everything really came together."
It wasn't just about posters, however. The Burger Brigade was consistently the loudest fan group at the Championship. Despite frequent, friendly feuds and counter-chanting with TSM's fans, Team Burger nearly always came out on top. "We were louder [than other teams' fans] every day, except probably the last day with NRG," says Willis. "I think that was the only group that you knew were louder than us." The brigade sat together, which helped catch the camera's attention, and it was noticeable how their ranks swelled as the competition went on. As their numbers grew, so did the community spirit, which ultimately culminated in the fans designing and printing a team shirt for the players to wear on the final day of the Championship.
"There was one guy who's a graphic design student," Willis explains. "He was like, 'Yeah, I can make a design for a jersey.' And by chance, there was a guy here who lived locally who had a print shop, and he's like, 'I'll make the shirt, you send me the design. I'll do it tonight or tomorrow, right before the game.'" The Burger Brigade, despite forming just a couple of days prior, came together in an amazing show of community spirit and used their individual skills to create something special for their team.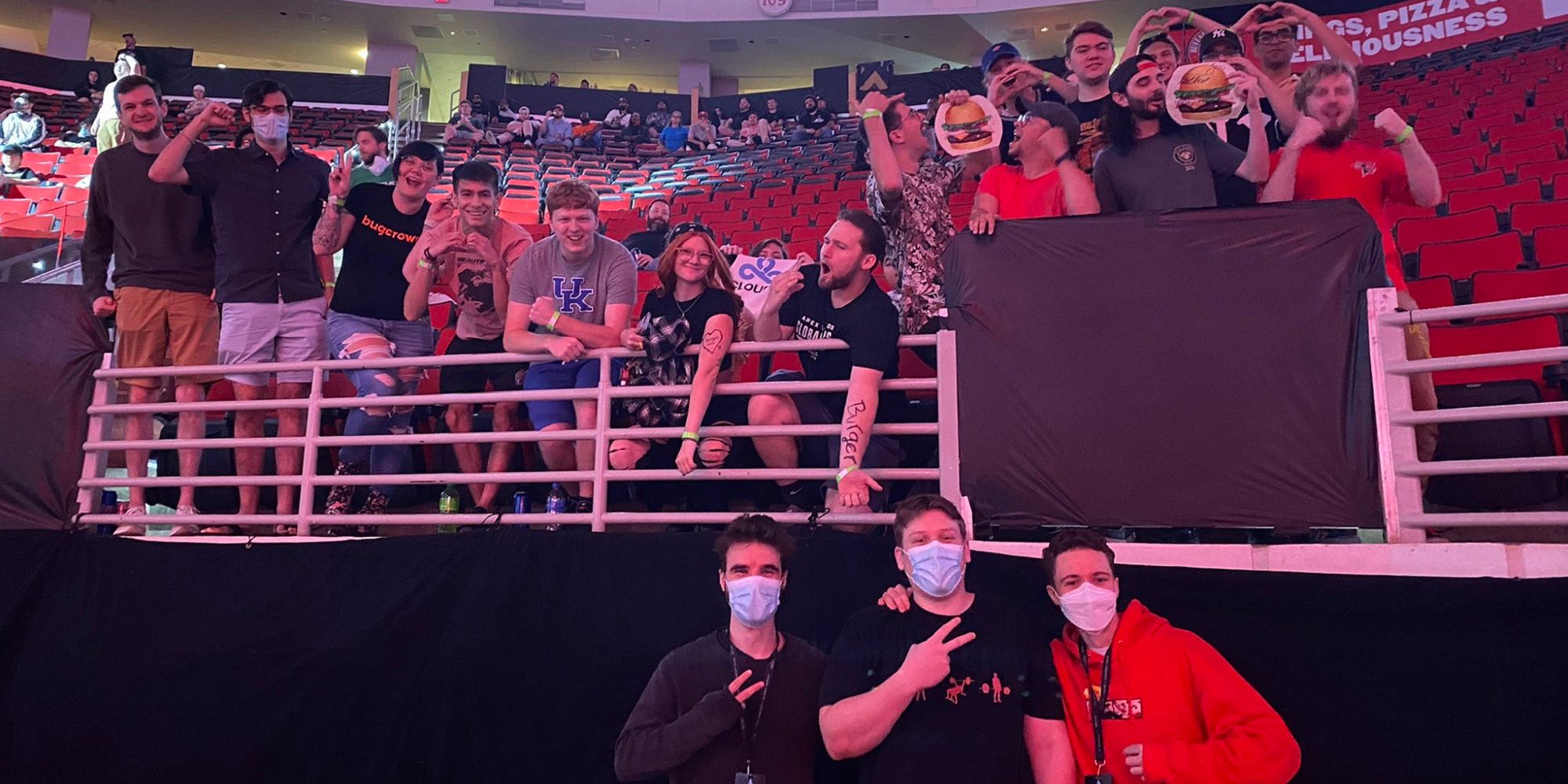 Team Burger wore their custom shirts on the final day of the ALGS Championship, clearly grateful for the community that was forming around them, and despite being half the world away from home. "We didn't expect anything," they told Willis after the tournament. "And then we just see a guy with glasses yelling, and it looks like his head's gonna explode." Anyone who watched the livestream will know that that's an accurate description of Willis. As well as hundreds of banners and stickers, the Burger Brigade now has an official Discord channel with the players, and someone even created Team Burger socks that Falloutt raffled away on Twitter.
The Burger Brigade's community spirit has never been more apparent than in the Discord server, where over 140 members have come together to celebrate all things Burger. But would signing to an organisation cause Team Burger to lose some of the underdog shine that people looked to the team for originally?
"Everybody in the Brigade, and the players as well, we all know that [signing for an organisation] would be good for them," Willis says. "We all know how difficult it is to be an [independent] player. But at the same time, we're all like, 'you've got to have a contingency to keep Burger in the name somewhere.' But even if they don't get it, we'll still be there for them, I'll still cheer those three players on. I mean, I think I can call the players themselves now friends, to a degree."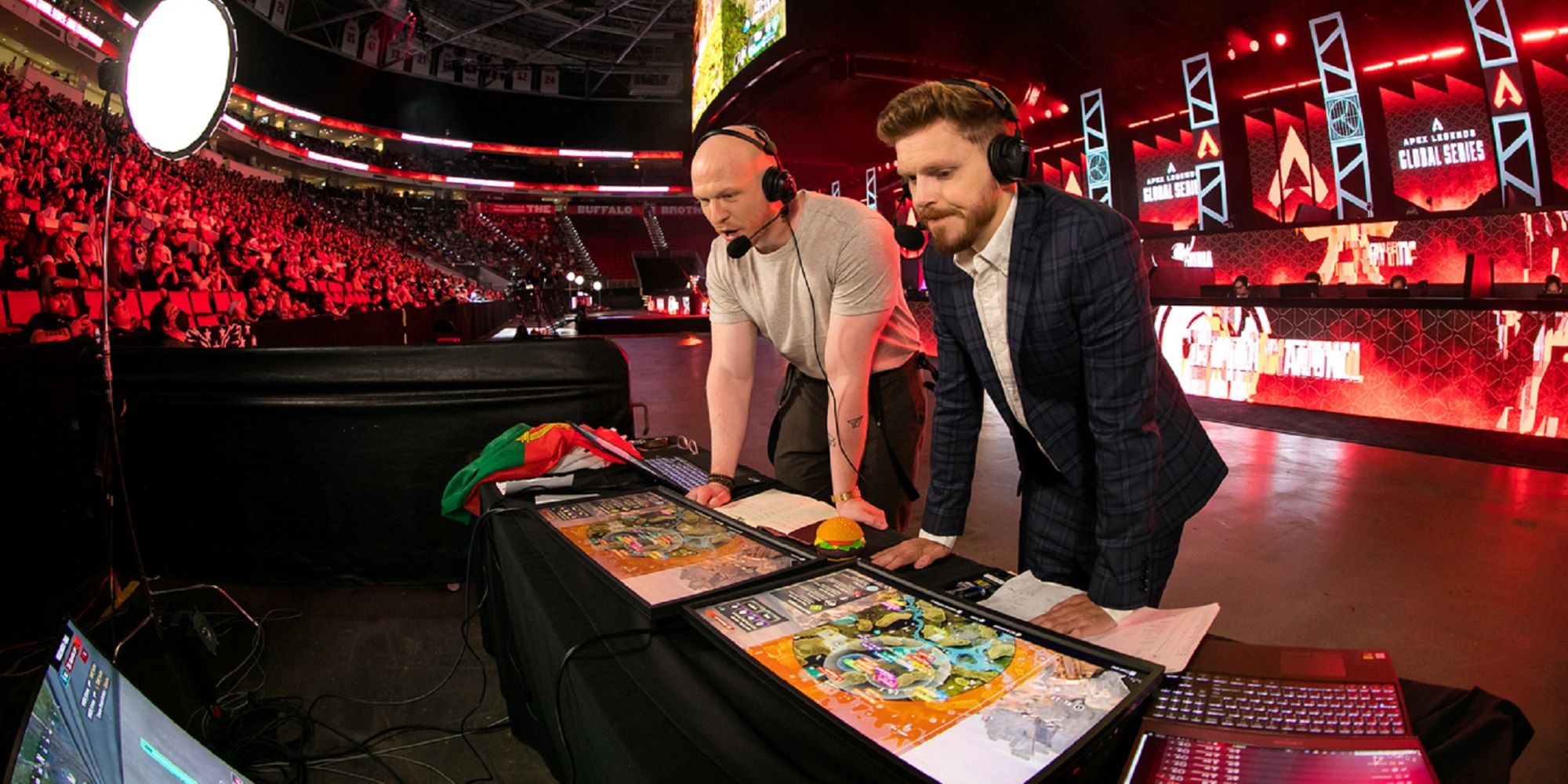 There is a certain symbiosis between the players and fans of Team Burger, an element of friendship or camaraderie that just doesn't happen with bigger teams. The future looks bright for Team Burger, who are in tentative talks with organisations, but make it clear that they're pushing to keep the Burger name involved out of respect for the Brigade. In the words that Ben 'Wxltzy' Walton said to the Discord channel, "we wouldn't be here without you guys." The Burger Brigade put the team on the map as much as the Australians' performance at the Championship – they finished 17th out of 40 in the end – and Willis says that the Brigade is working out how it can support the team as effectively as possible going forwards. Members are already recommending the team to organisations on Twitter, trying to promote Team Burger on social media, and keeping the electric atmosphere from LAN going online.
Willis says that the Championship was a great success in his eyes, and not just from a Burger perspective. He had a great time getting to know other Apex fans, and aside from the COVID policies that forced some teams to play with substitutes and even as duos, everything ran smoothly and cordially. "You really saw the best in the Apex community at that event," he says.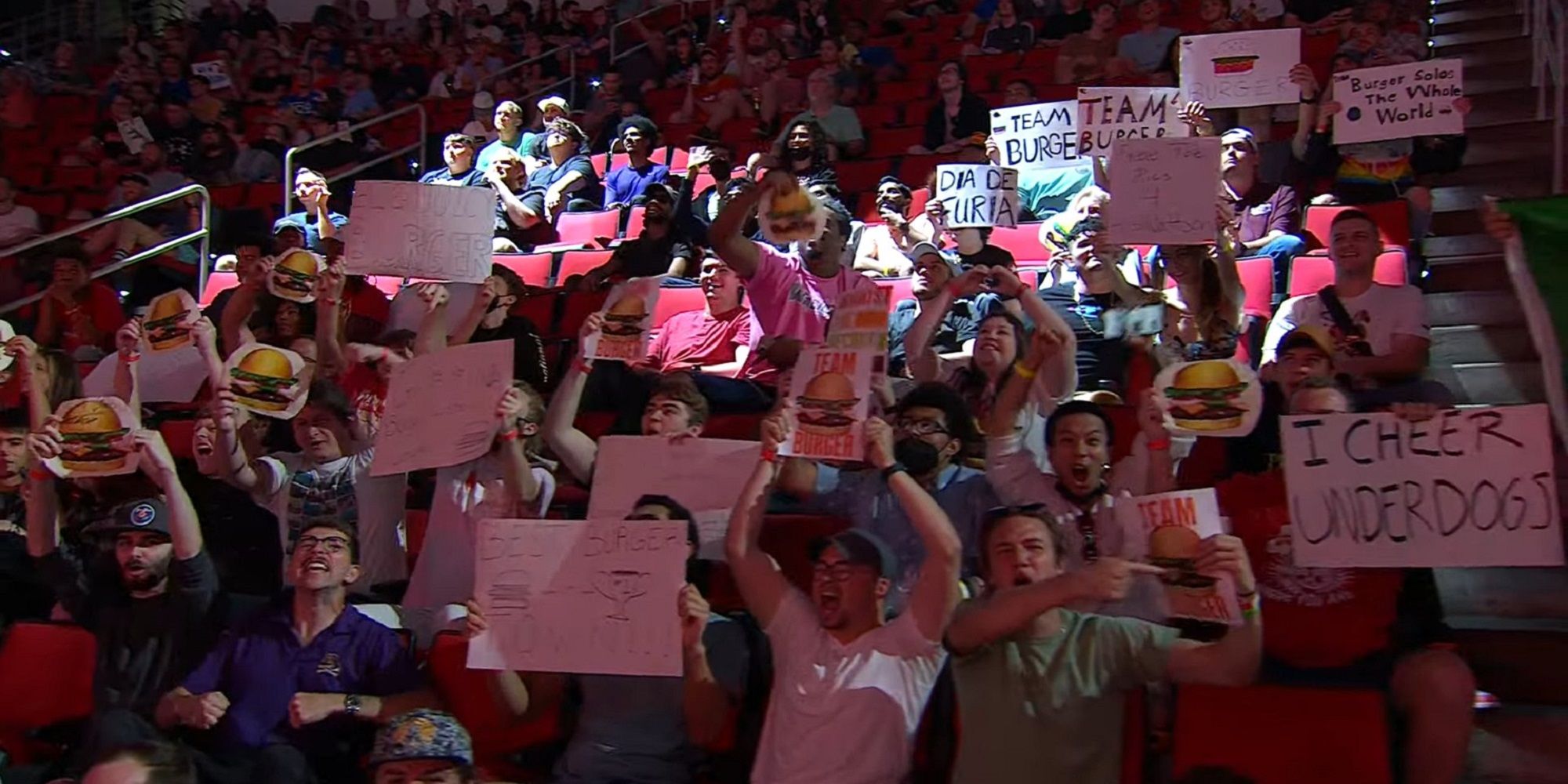 As much as Willis won't admit it, he's at the heart of that community now, at least for Team Burger, who travelled halfway across the globe and were greeted with support that nobody could have anticipated. The scale of what he's achieved almost hasn't taken hold, but there's no denying it takes a special something to out-shout TSM at LAN. The special atmosphere he created didn't go unnoticed, as caster Ben 'Zephyr' Fossitt let him know how special the Burger Brigade is when they bumped into each other at the Championship.
"I almost teared up," Willis says. "Because I never was an individual who really saw myself as the kind of person to go out on my own or be that enthusiastic over something. It's interesting, being introverted, but having something that you love."
Source: Read Full Article