Magic: The Gathering Arena is coming to consoles and Steam. That's the news coming out of Hasbro's Q2 earnings call, where Hasbro CEO Chris Cocks noted how great Magic Arena has been for the longstanding trading card game's growth.
"Arena is a profitable, vital platform for player acquisition," said Cocks. "We see things like Steam, things like consoles, will be nice revenue kickers and user kickers for us. Later this year, the game will be available on Steam for the first time, and in 2023 we expect it to launch on major consoles."
Magic: The Gathering Arena, or just Magic Arena, first launched on PC in September 2019, later arriving on mobile in 2021. Magic Arena was Wizards of the Coasts' first attempt to modernize Magic Online, which already allowed Magic: The Gathering fans to play the game in a completely digital way. However, there are some significant differences between Magic Online and Magic Arena.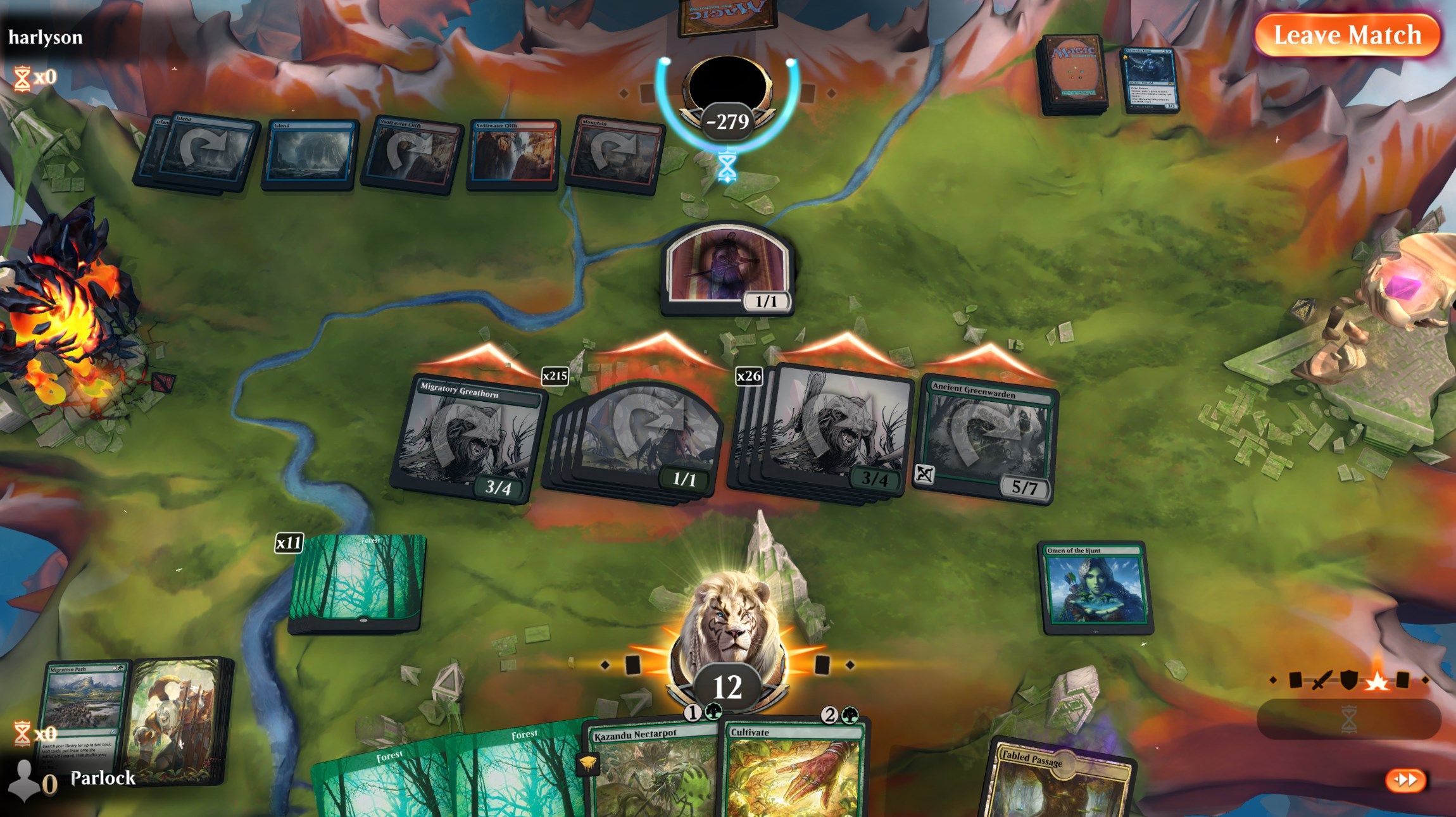 For starters, since Magic Arena came much later than Online, the focus is on the most recent expansions in Magic: The Gathering. Magic Arena also features a far better user interface and is cross-platform between PC and mobile users. It also has many of the trappings of a live service game, such as daily and weekly rewards and a Mastery Rank system where those rewards can be increased through collecting cards and playing games. It also has a bunch of cool freebies that Magic Online just can't match.
Magic Arena also features an Alchemy game mode which is unique to Magic: The Gathering. In Alchemy, Wizards of the Coast can sort of beta test cards, changing them on the fly if they turn out to be too strong or too weak–something that simply cannot be done with physical card releases.
Although already available to download on PC, being available on Steam will advertise Magic Arena to potentially 120 million users. Console versions would also mean controller support for Magic Arena for those who'd rather play Magic on a couch than with a mouse and keyboard.
In other Magic news, the upcoming Dominaria United expansion will get its first preview later this week. Don't expect a full reveal, but we'll probably get to see a few new cards and maybe more during the Weekly MTG broadcast.
Source: Read Full Article