Mario Kart 8 Deluxe just received its first update in more than two years, but don't go getting too excited about what it brings to the table.
Four years on from its release on Nintendo Switch, Mario Kart 8 Deluxe isn't the kind of game that gets a lot of updates. Even to begin with, but especially not now. In fact, the newest installment in the mainline Mario Kart series hasn't received an update for more than two years. Well, it hadn't until this week.
Before you excitedly fire up your Switch and download the update, it isn't anything to get too excited about. No new characters or tracks are being added to the game. It does fix bugs that will have affected a lot of players, though. One that was causing tournament points to be reset, and another that was having the same effect on match history with your friends.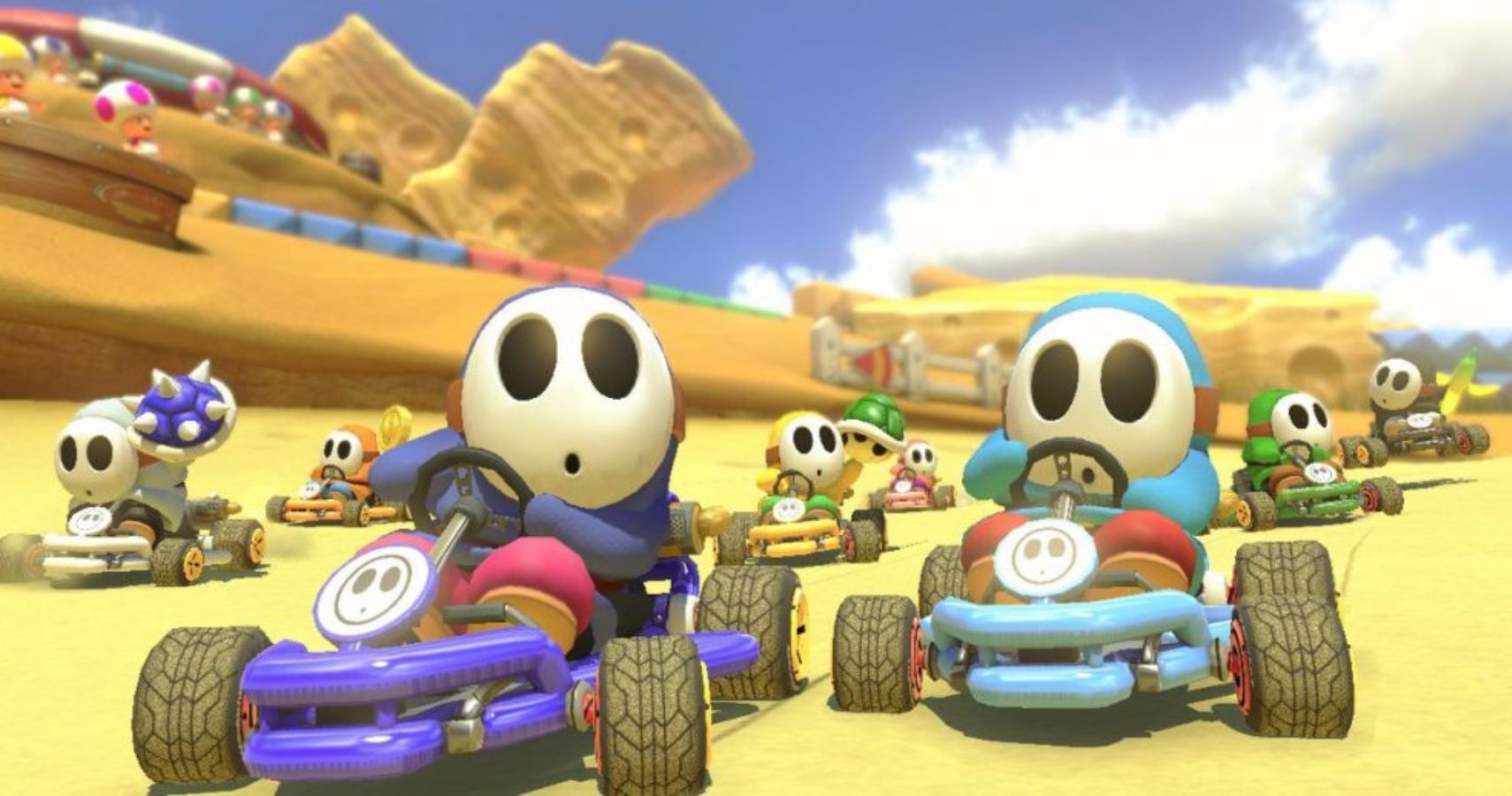 Other than that, Mario Kart 8 Deluxe's 1.7.2 update doesn't seem to do much at all, at least on the surface. On the one hand, it's nice to know Nintendo is still paying attention to the game and continuing to service it. On the other, it's an indicator that Nintendo probably isn't thinking about what's next for the Mario Kart series despite rumors a new game is coming in 2022.
Other than the amount of time it has been since the last truly original mainline Mario Kart game was released, it's hard to argue why Nintendo should be striving to replace its current iteration. Mario Kart 8 Deluxe is now the best-selling racing game in US history as it recently surpassed 35 million copies sold. It remains the best-selling game on Switch, but could soon be surpassed by Animal Crossing: New Horizons.
Nintendo has shifted its Mario Kart focus to new ideas and even new platforms for the first time since the release of Mario Kart 8 Deluxe. Mobile game Mario Kart Tour probably continues to bring in big money, and RC-based Mario Kart: Home Circuit managed to sell more than a million copies despite the need to buy a lot of accompanying equipment to use it. Perhaps spinoffs will remain the order of the day as Mario Kart 8 Deluxe continues to thrive.
Source: Read Full Article