Mattel, the popular manufacture behind some of the world's most popular toy lines in the world, such as the iconic Hot Wheels, franchise has announced a new line of Pokemon figures.
The toys are being made in honor of the Pokemon franchise's 25th anniversary and will be part of Mattel's current Mega Construx brand. Each figure will be roughly four inches tall and feature an opposable battle stance unique to each character. The different sets consists of Charizard for $19.99, a Mega Construx Pokemon Character Assortment Set consisting of three separate Pokemon as a bundle for $19.99, a Jumbo Eevee and Pikachu for $49.99 each, and a Celebration Pikachu for $24.99.
In addition to those listed, there will also be an Evergreen Poke Ball line which will three separate constructible Pokemon. The Pokemon included with this set include Pikachu, Charmander, Squirtle, Magikarp, and Bulbasur, and will ring in at only $6.99. These sets will also come with the aforementioned Poke Balls as well, not too shabby.
While there is no official release date regarding when any of these sets will come out, they are expected to launch sometime this Spring, though at which time is anyone's guess. The retailers so far announced to carry the set for purchase include Walmart, Amazon, and Target.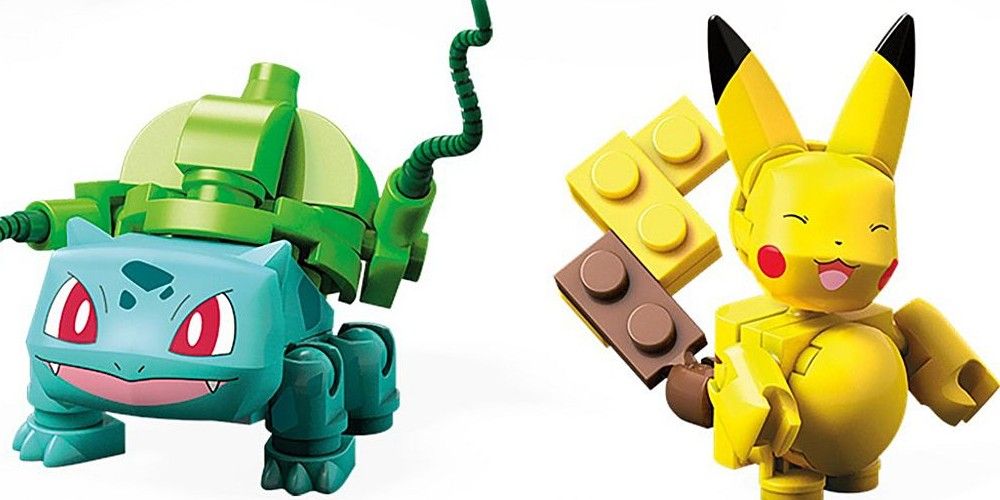 This upcoming toy line is only the latest in a huge line of Pokemon related products expected to come out in the next year or two in honor of the franchises 25th birthday. Just last month, we got several announcements for upcoming games coming to Switch. Among these upcoming titles include the Breath of the Wild  inspired Legends Arceus, the Generation IV remakes Brilliant Diamond and Shining Pearl, and New Pokemon Snap, the long-awaited sequel to the beloved N64 classic. Then when you factor in the new Original Stitch brand of Pokemon clothing down the pipeline and the recent virtual concert by Post Malone, there's been no shortage of news for the franchise.
While fan reaction to the announcements themselves have been mixed, at least Game Freak and Nintendo have treated Pokemon's anniversary better than that of Mario. Personally, I'd take a plethora of brand-new titles over a bare-bones, limited-release of games I already own any day.
Next: So When Do We Start Asking For Pokemon Black & White Remakes?
Source: Read Full Article