Quick Links
Working Mega Fun Obby Codes In January 2022
How To Redeem Codes In Mega Fun Obby
Mega Fun Obby is one of the largest obby games ever released on the Roblox platform, as the game includes a whopping 2,385 stages to complete. That's unreal! Obbys are just a nickname for obstacle-based games in Roblox.
As one of the most popular games in Roblox right now, Mega Fun Obby obviously comes with some fun codes to unlock level skips in-game. This is really useful if you get stuck in a certain area or are just bored of trying to complete that level. With almost 3,000 levels, that's fair enough.
Working Mega Fun Obby Codes In January 2022
Here are the currently active codes in Mega Fun Obby at the start of 2022.
squidgame – Get 2 free skips
dizc0rd – Redeem for 2 free skips
extraskipsss – Redeem for 3 free skips
summer2021 – Redeem for 2 free skips
robloxdown – Redeem for 2 free skips
All Roblox codes are case-sensitive. You need to copy them exactly as they are above, otherwise, the codes won't work.
Expired Codes In Mega Fun Obby
Mega Fun Obby has been out for a long time, so there are some expired codes for the game.
m0nst3r
almost500pog
backonitt
finallylol
How To Redeem Codes In Mega Fun Obby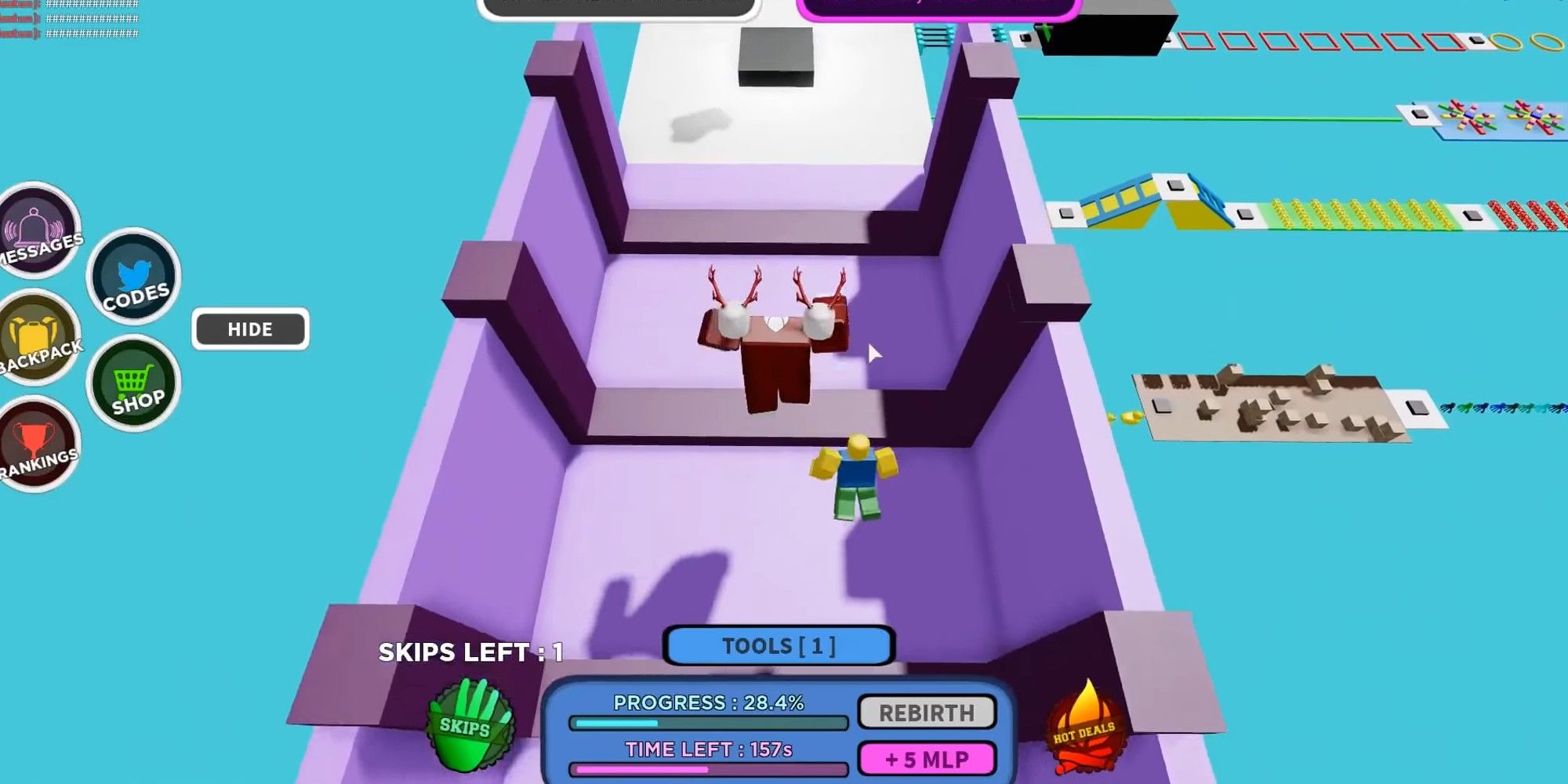 Redeeming Codes In Mega Fun Obby is really easy. Follow these steps.
Open the game.
Hit the Twitter icon on the left, above the cart.
Enter your code (copy and paste to make sure it's right!)
Hit Submit.
What Is Mega Fun Obby?
Obbys have been around on Roblox for a long, long time – pretty much since the platform became a thing. Obbys are short for Obstacle courses. They're kind of like Fall Guys, except without the collision, and the only challenge is your own skill. Mega Fun Obby has almost 3,000 courses to complete, which is more than you'll probably ever need.
Source: Read Full Article