The developer behind Microsoft Flight Simulator, Asobo, recently announced a major update for the game. The studio revealed an upcoming version called the 40th Anniversary Edition at the Xbox & Bethesda Games Showcase which is currently scheduled to come out at some point this November. The free update will be adding four famous planes, two helicopters, and two gliders along with a beloved airliner.
The update is described as a "comprehensive celebration of the franchise with both a tribute to our past as well as an introduction to new and highly anticipated aircraft types." Looking back on the history of the franchise, the update will be reintroducing "some classic airports and several of the most famous planes from earlier versions including Microsoft Flight Simulator X and Microsoft Flight Simulator 2004: A Century of Flight."
While the specific details of the update remain to be revealed, Asobo announced that players will be able to fly four classic airplanes consisting of the world famous Wright Flyer and the Spirit of St. Louis in addition to the rugged and reliable Douglas DC-3 and the DeHavilland Canada DHC-2-Beaver. As the first powered aircraft and the first airplane to make a nonstop transatlantic flight, the Wright Flyer and the Spirit of St. Louis need no introduction, but the Douglas DC-3 has been serving in various capacities all around the world ever since it first took flight back in 1935. The same could be said about the DeHavilland Canada DHC-2 Beaver which first slipped the surly bonds of Earth in 1947 before becoming one of the most beloved float planes among bush pilots everywhere, myself included.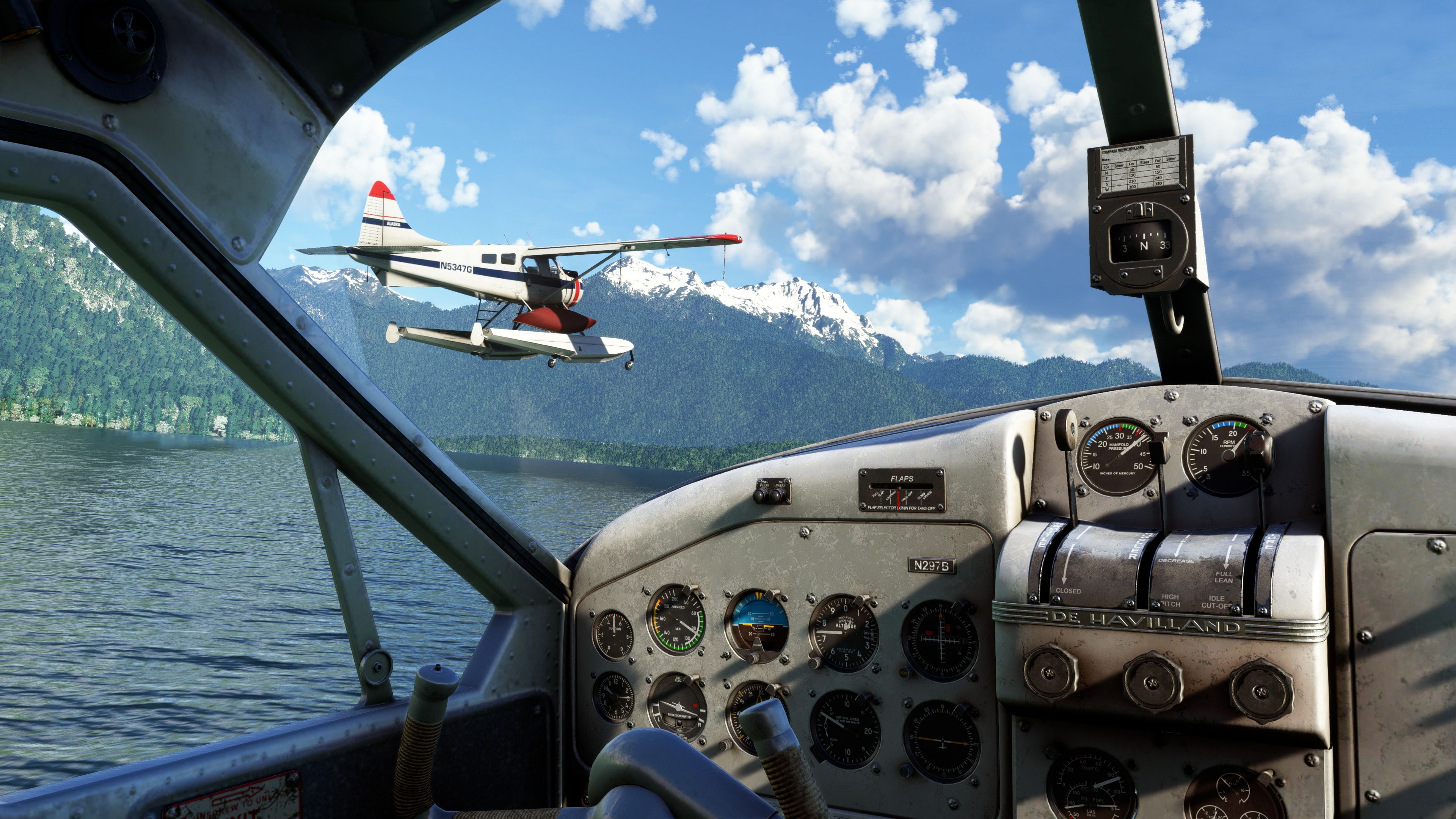 When it comes to helicopters, the game is going to be getting the highly versatile Bell 407 and Guimbal Cabri G2. The former has been around in one or another variant since 1962 and the latter took to the skies for the first time in 2005. While the Bell 407 sports a powerful turbine motor, the Guimbal Cabri G2 is outfitted with a reciprocating engine, a feature that went a long way towards turning the helicopter into a popular trainer.
Players can also take to the skies this November in some well known gliders. Microsoft Flight Simulator will be adding the Dirks-Glaser Flugzeugbau LG8-18 and the DG1001E Neo, both of which are used extensively by sport pilots in various parts of the planet.
The game is also going to be getting the storied Airbus A310 for all of those airliner fans out there. The airplane first flew in 1982 before becoming one of the first twin engine aircraft to make regular transatlantic trips along with the equally storied Boeing B767.
Microsoft Flight Simulator is currently available on Xbox Series X|S and Xbox One in addition to PC and practically any platform through Xbox Cloud Gaming. The game was released on August 17, 2020 to rave reviews from both players and critics alike.
Source: Read Full Article