Eagle-eyed Minecraft players may have noticed a slight change to one of the game's title screens. The most recent update for the Java version of the game removes a title screen shoutout to the often-controversial website 4chan. This title card has been in the game for over a decade, and Mojang Studios removed the shoutout with no warning or explanation.
Minecraft's rotating splash messages have always included the quick shoutout of "Woo, /v/!". This message is a personal shoutout from creator Markus "Notch" Persson to 4chan's dedicated imageboard for discussions about video games known as /v/. The reason for this shoutout is likely due to the heavy push on the site from Persson when promoting the game and the reception the game received on the site. In fact, the popularity of Minecraft on /v/ is often seen as a big reason why the game is so popular after over ten years. Though, the shoutout doesn't appear in the game beyond the Java version.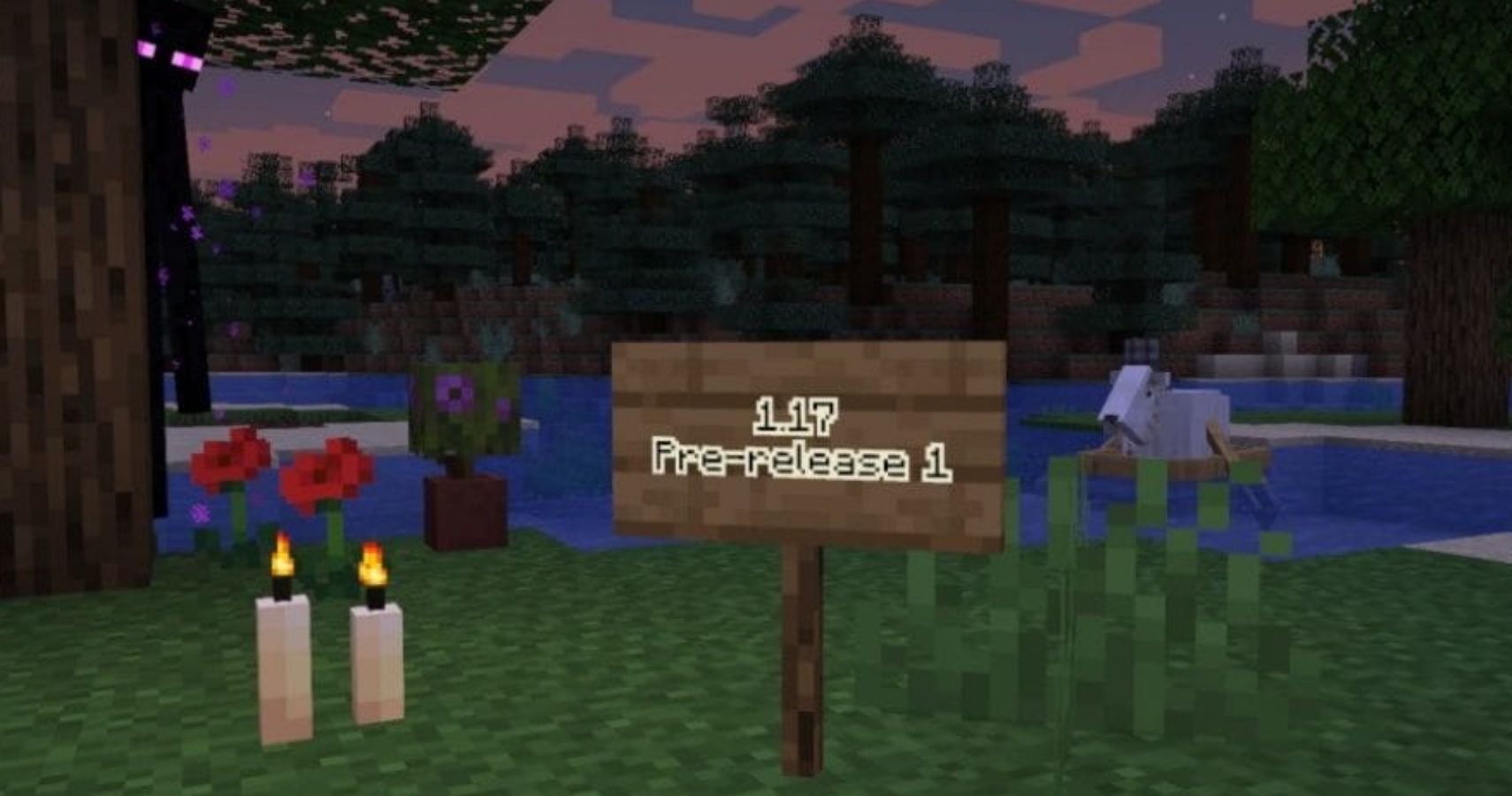 However, after version 1.17 of Minecraft was pre-released at the end of May, that shoutout in the title card was removed. The removal of the shoutout is not specifically mentioned within the official patch notes for the update. Though, the folks running the Minecraft wiki were quick to pick up on the title card changeup and noted it on their page for the 1.17 update.
Predictably, the users over on 4chan were fairly annoyed at Minecraft's removal of the shoutout. In a /v/ thread discussing the change, many users felt it was wrong for Minecraft to take away the shoutout after ten years. However, some users felt the removal was warranted. Some pointed out that Minecraft was mainly geared towards younger gamers, and having a shoutout that would lead them to a controversial site with a ton of NSFW and 18+ content was not the best move. Others felt that the inclusion of the "Politically Incorrect" board that was added back in 2011 has slowly been ruining the site as much of the racist commentary that 4chan is known for originates in that thread.
As of now, there has been no comment from Mojang Studios about the shoutout removal.
Source: Read Full Article