Part of the fun of Monster Rancher 1 & 2 DX is being able to sift through the digital CD database to uncover new monsters. However, in both games, you'll find the Shrine won't allow you to generate certain monsters until you have unlocked them.
In Monster Rancher 2, monsters you haven't unlocked yet will throw up the "this rare monster can be generated only by an authorized IMa trainer" message. Here's everything you need to know about unlocking Worm, Henger, Gali, And Mew.
How To Unlock Worm, Henger, Gali, And Mew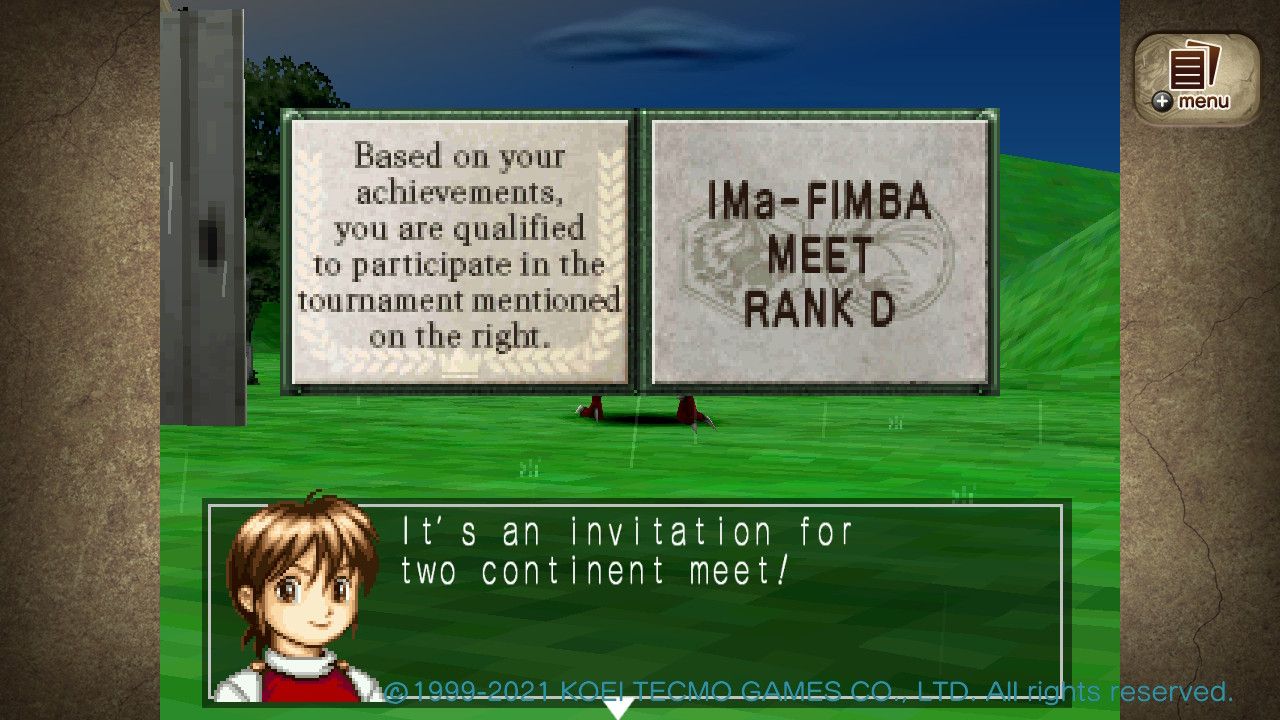 These monsters are arguably the easiest to unlock as long as you don't miss your chance and have to wait for the next one. You can do this pretty early on too, providing you hit the right requirements.
Note: We recommend saving before the below tournaments so you can reload your save if you don't win.
Achieve Rank D by winning the IMa Official Cup (E) on the 4th week of June.
Win the Elimination Grade (D) on the 4th week of July.
If you meet the above requirements, on the first week of August you'll receive an invitation to the IMa-FIMBA Meet that is held on the 4th week of August.
You don't have to win the whole tournament — but you need to win your match. (Or your AI teammates need to win the overall tournament, should you fail).
If you have done all of the above, Pabs will visit your ranch to tell you that FIMBA has agreed to let you learn the techniques of four of their monsters, and then Worm, Henger, Gali, And Mew can be unlocked via CDs at the Shrine.
If you miss your opportunity, the IMa-FIMBA Meet is held every four years. The requirements to get invited are the same each time it is held, so ensure you have a monster that is Rank D or above and win the Elimination Grade to get an invite.
Source: Read Full Article