The modern era of the NBA has slowly but surely started redefining the center position. In the past, centers were massive, hulky, physically dominant players who acted as brick walls on defense and punished teams inside on offense. However, more and more centers are learning how to shoot outside jump shots, develop dribbling skills, and guard perimeter players to become multidimensional players.
Nikola Jokic of the Denver Nuggets has won back-to-back MVPs, not because of any lockdown defense or bruising offensive play, but for crisp, accurate passing and smooth, highly efficient shooting. Centers are transforming their game in a multitude of ways to garner more playing time and cause havoc for opposing teams. Let's break down the best big men featured in NBA 2K23.
8

Domantas Sabonis – 86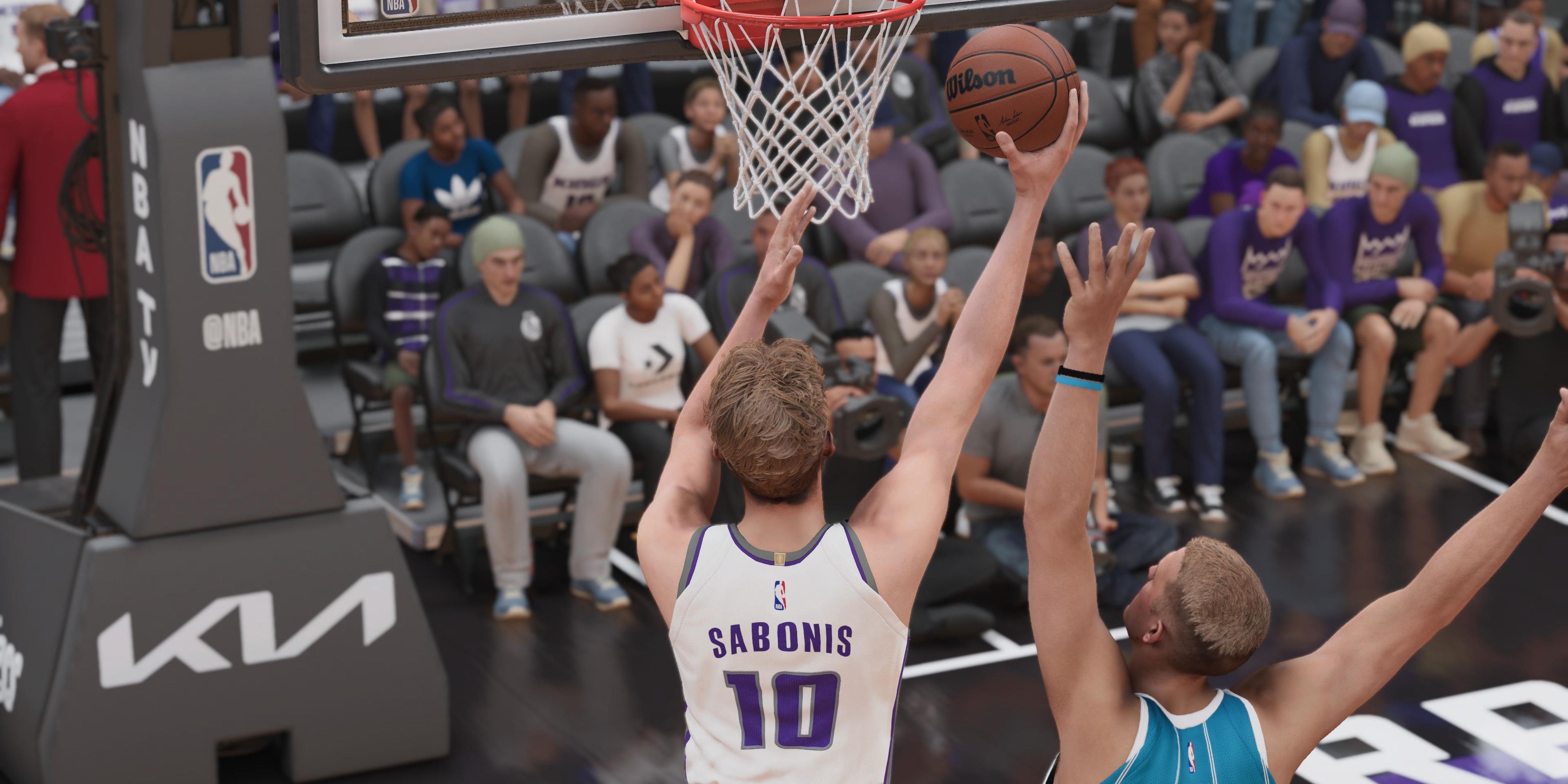 After being drafted by the Oklahoma City Thunder, Domantas Sabonis was traded to the Indiana Pacers in exchange for Paul George. Sabonis improved each subsequent season, seeing his points, rebounds, and assists per game all increase. But because of Indiana's poor team performance, the team hit the reset button and sent Sabonis to the Sacramento Kings last year.
Teamed with De'Aaron Fox, Sabonis looks to help the Kings reach the postseason for the first time since 2006. Having a point guard of Fox's caliber should maximize Sabonis's premium inside scoring (A). If left open outside, Sabonis can shoot a three-ball (C+) here or there, but shouldn't be relied upon to be a high-volume shooter. Sabonis isn't the greatest interior defender (B) but is serviceable given his value on offense.
7

Pascal Siakam – 86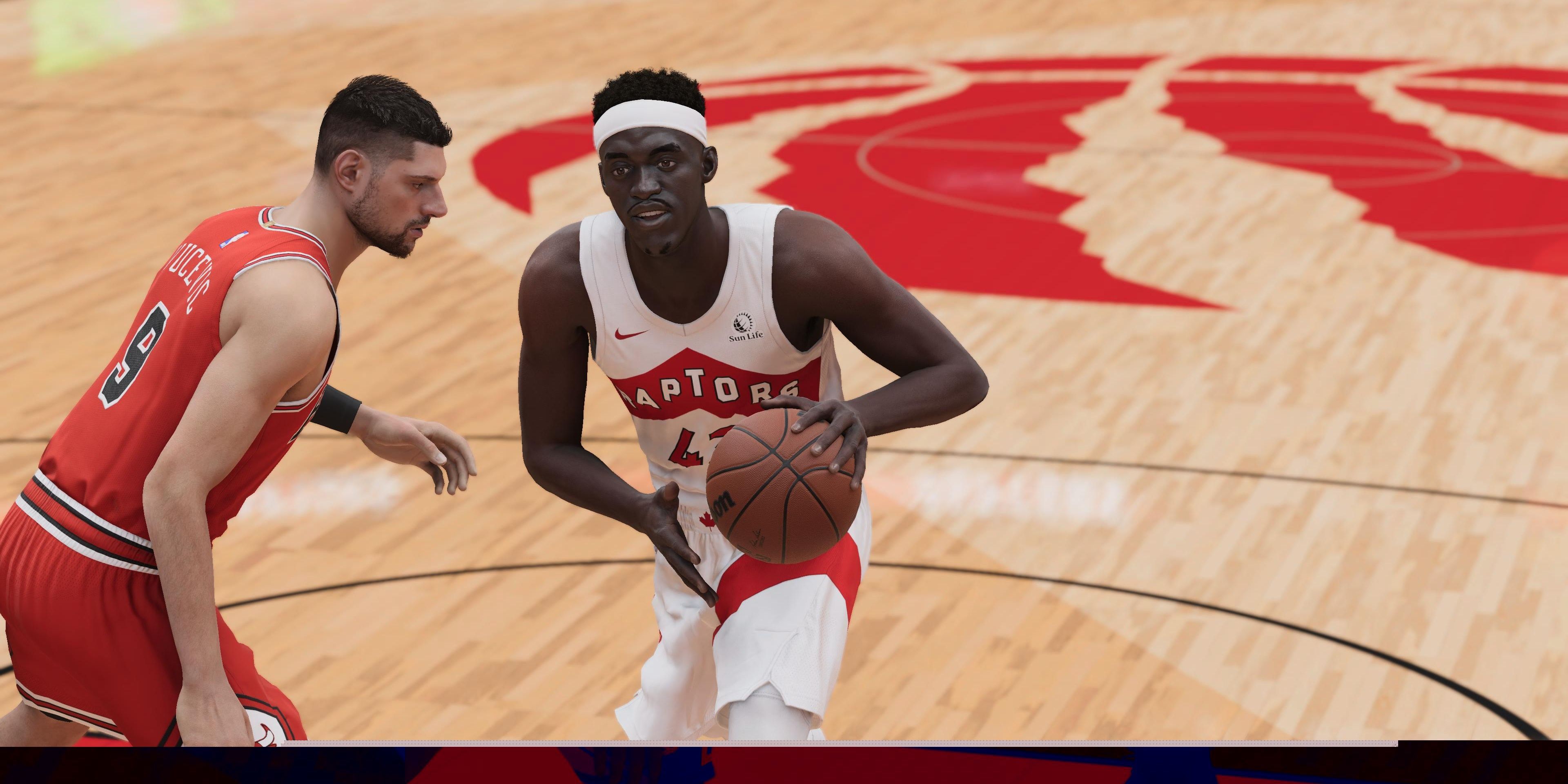 Following the 2017 season, Pascal Siakam took his game to the next level. The Toronto Raptors center increased his average points per game by ten and was forcing opportunities for himself by getting to the free throw line. Siakam has been featured in various trade talks, but for now, remains an important piece of the Raptors organization.
Siakam's inside scoring (A-) has always been a highlight of his offensive game, but the center has developed a great outside shot from mid-range (B-) and beyond the arc (B). While opposing defenses' scheme centers to be primarily inside scorers, Siakam's capable of scoring from all over the court. Because of his quick hands and feet, Siakam's one of the few centers in the league who can defend the interior (A) and the perimeter (A-) with high success.
6

Bam Adebayo – 87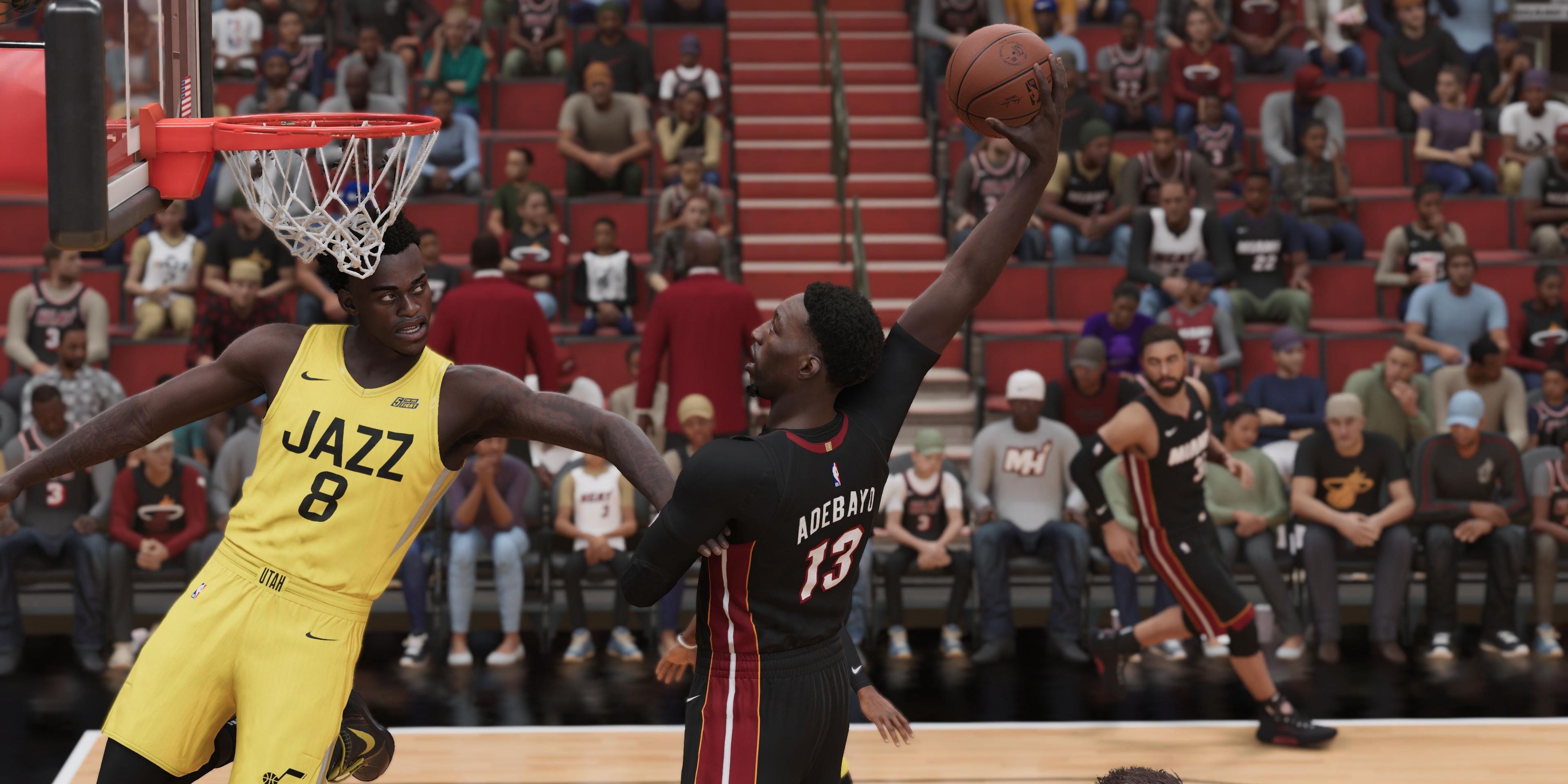 While players like Jimmy Butler and Tyler Herro get most of the spotlight, the Miami Heat wouldn't nearly be as competitive without Bam Adebayo. He's a traditional center who prioritizes rebounding (A-) and rim-protection but is extremely athletic to play in the modernized play style. Last season, Adebayo averaged a career-high 19.1 points and was a force for the Heat in securing the top seed in the Eastern Conference.
Adebayo is your typical center on offense, doing most of his scoring under the basket (B+). What separates Adebayo from other big men is his dribbling and playmaking (B-) abilities. He has some of the best hands at his position, so if the ball is passed in his vicinity, he'll make a play. On defense, Adebayo's the rare center who can guard nearly every position, shutting down players in the interior (A+) and perimeter (A-).
5

Rudy Gobert – 88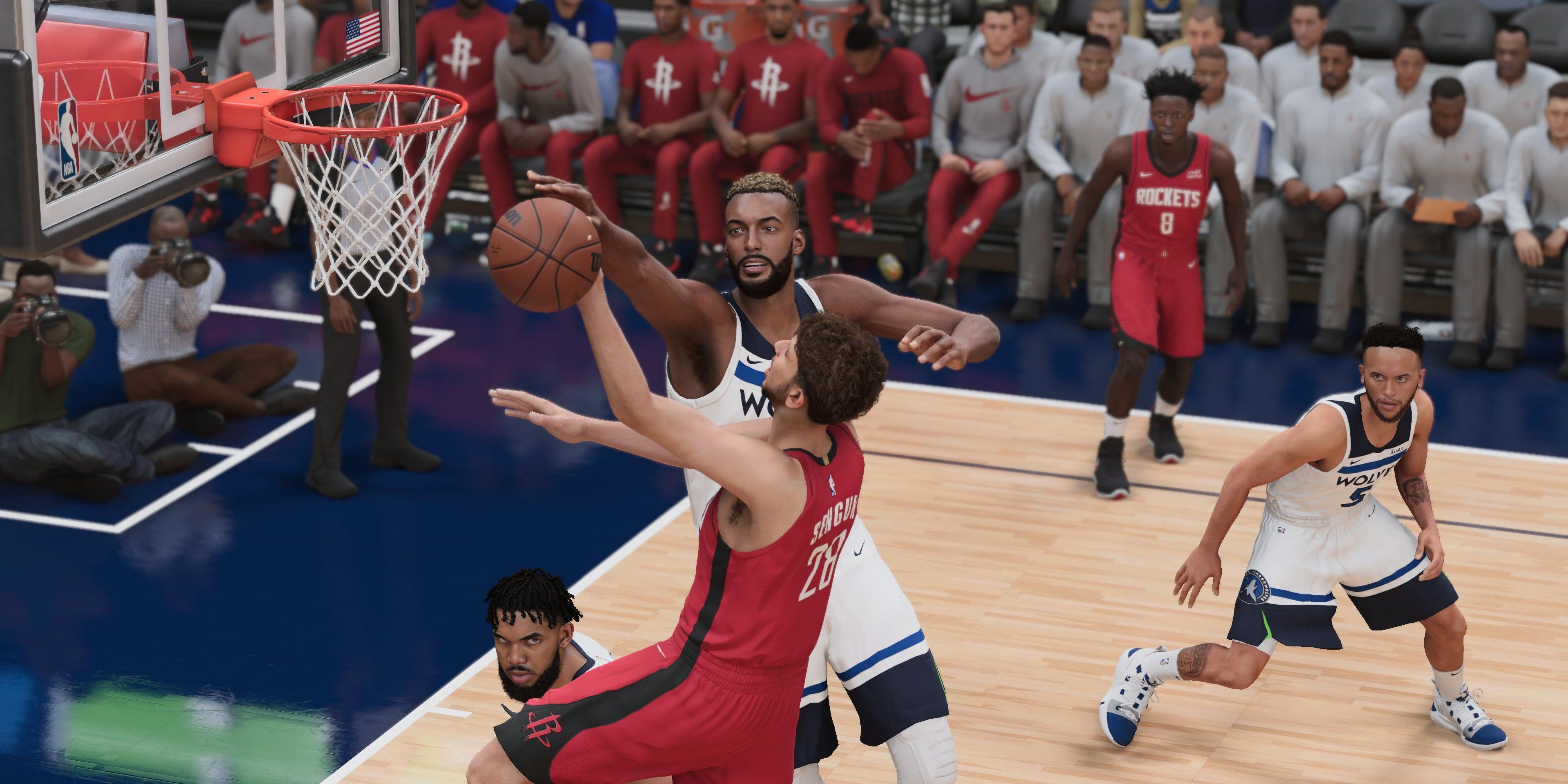 For nine years, Rudy Gobert was the anchor for the Utah Jazz. Named Defensive Player of the Year three times in his career, Gobert is one of the best interior defenders (A+) in the league. His massive height and wing span make it nearly impossible for opposing players to get near the basket without having their shots blocked. After another failed season, Utah pressed the reset button and traded the All-Star center to the Minnesota Timberwolves.
Gobert is the one top-rated center who is better on the defensive side of the court than the offensive. If Gobert gets spoon-fed passes underneath the basket (B+), he'll be able to convert most opportunities, just don't expect him to be the main focal point of an offense. Aside from being a phenomenal interior defender, Gobert's size enables him to secure rebounds with ease (A+).
4

Karl-Anthony Towns – 89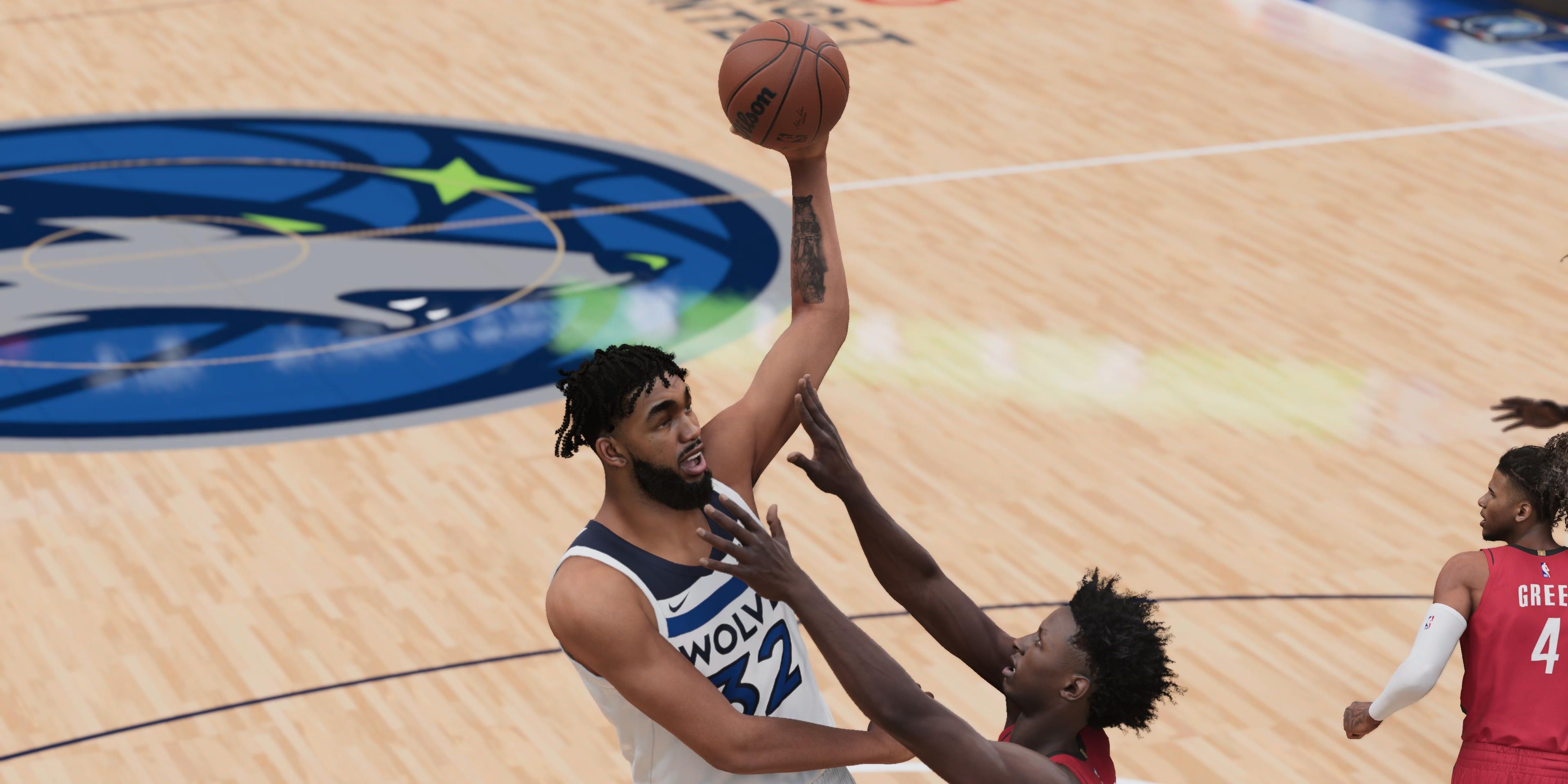 Being a first-round draft pick brings enough pressure, but it's a whole different story if you're picked first overall. The expectations are sky high with fans hoping for a complete turnaround for their team. For Karl-Anthony Towns, it's been a lot of tough sledding for him and the Minnesota Timberwolves. Since being drafted in 2015, Towns and the Timberwolves finally reached the postseason last year but lost in the first round.
To bolster the frontcourt, Minnesota acquired All-Star center Rudy Gobert from the Utah Jazz. Although Towns has played center throughout his NBA career, he was a power forward at Kentucky. With Gobert on the team, Towns should slide back to power forward, but for now, remains listed as a center. As an inside-out scorer, Towns can attack the basket (A) and shoot efficiently from outside (A+).
3

Anthony Davis – 90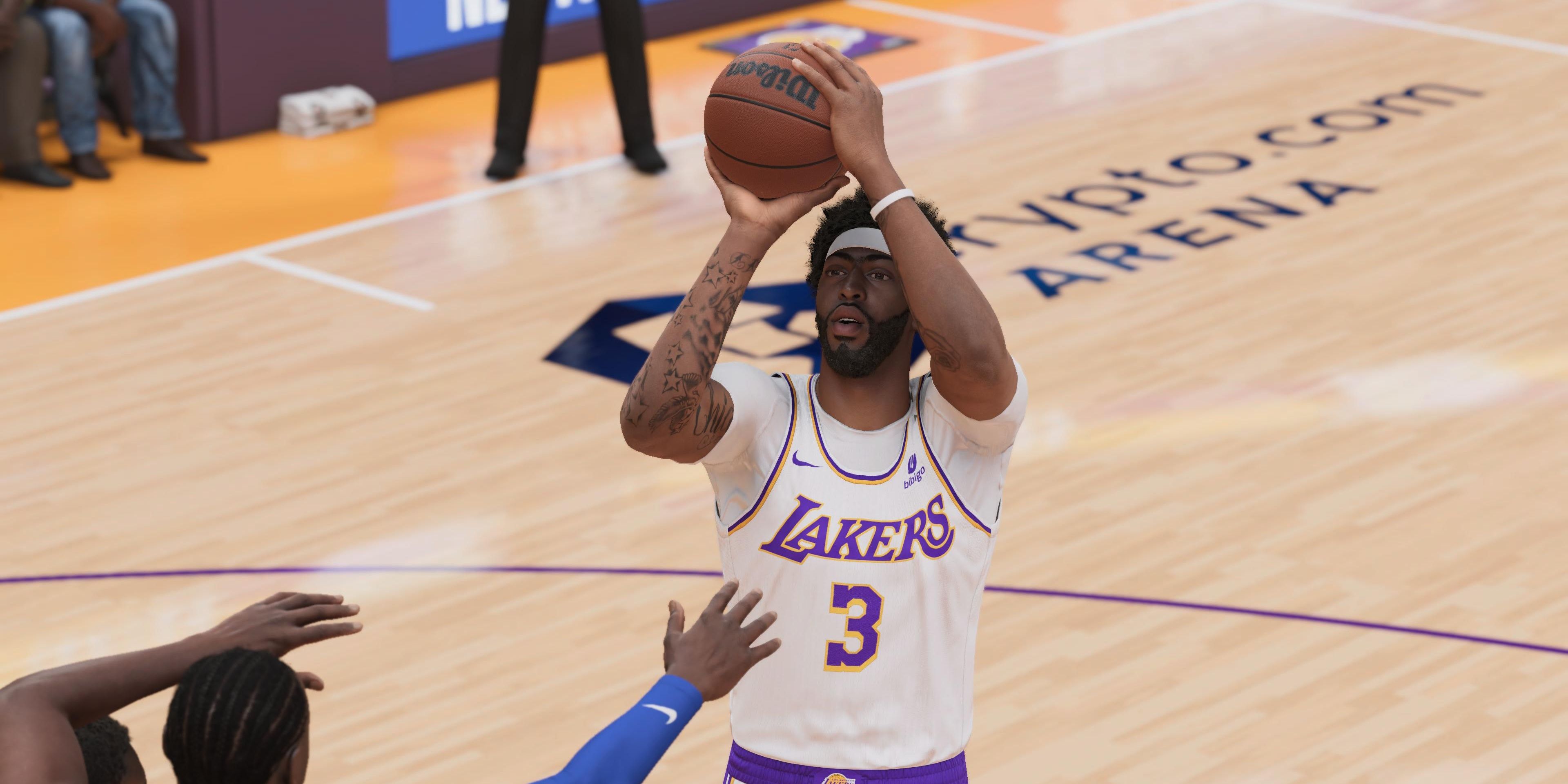 Anthony Davis transformed into an incredible offensive and defensive player with the New Orleans Pelicans. He averaged more than 20 points in every season after his rookie year, alongside double-digit rebounds. So, why isn't Davis ranked higher? He can't stay on the court.
Davis has missed nearly one-quarter of his career games from various injuries. When he is healthy, we've seen how dominant he can be. During the 2020 NBA Finals, Davis averaged 25 points per game by controlling the painted area (A). While the big man is injury-prone, that doesn't stop him from having impenetrable interior defense (A+) and stifling perimeter defense (A-).
2

Joel Embiid – 96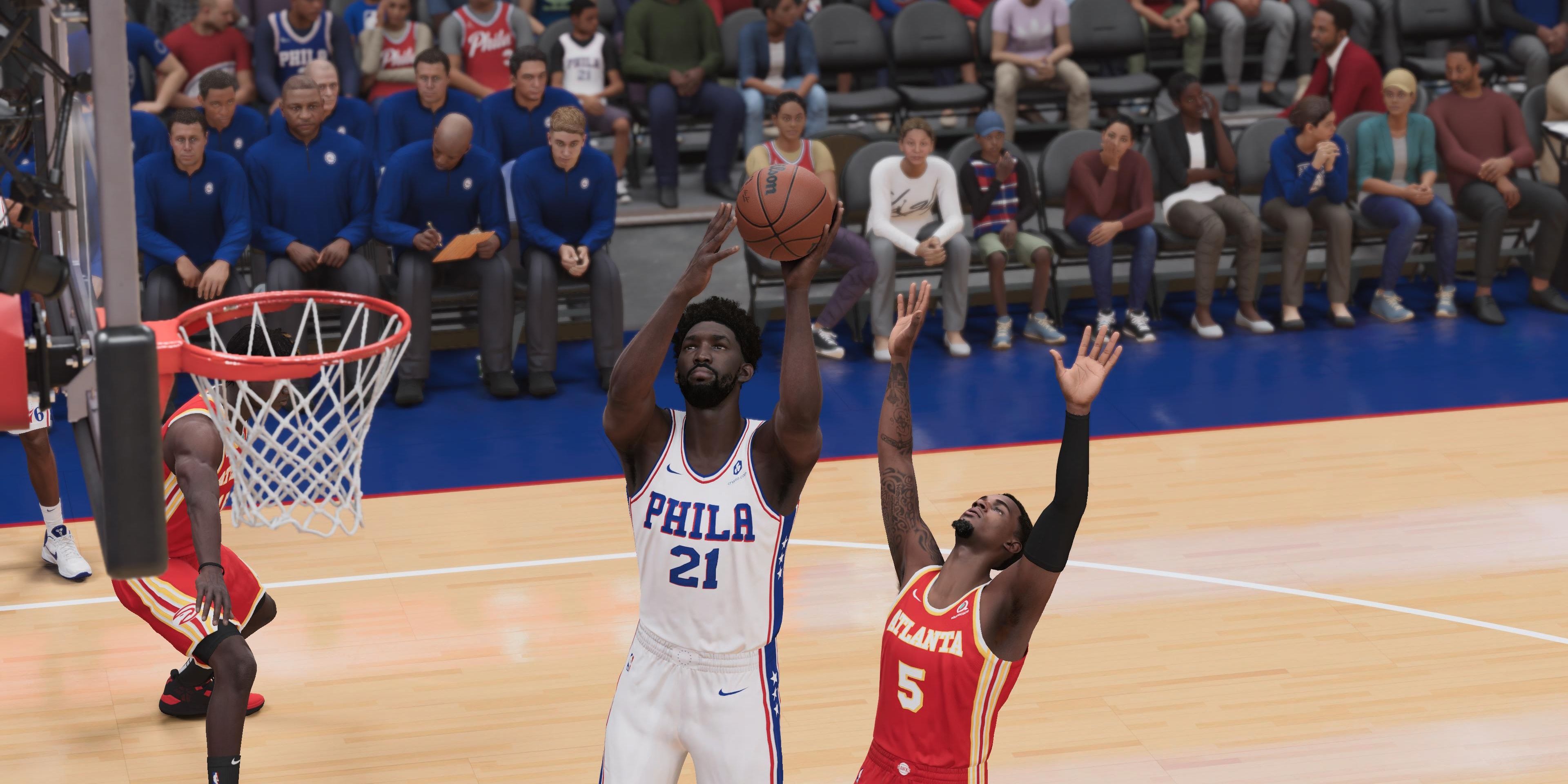 Despite the high level of excitement surrounding Joel Embiid in 2014, the Philadelphia 76ers collectively held their breath for his health. Embiid missed the first two seasons of his career because of a foot injury, so his NBA debut didn't occur until his third season. But it's been well worth the wait, as Embiid immediately became the superstar on the team. Last season, Embiid won the scoring title by averaging 30.6 points per game and finished second in MVP voting.
Several NBA analysts contend that Embiid is the best center in the league. And even though Nikola Jokic is the one who's won back-to-back MVPs, Embiid does have a case. He's an incredible three-level scorer with high ratings inside (A), mid-range (A), and beyond the arc (B+). Embiid's sturdy inside defense (A+) earned him four All-Defense nominations, making him one of the best two-way centers in the game.
1

Nikola Jokic – 96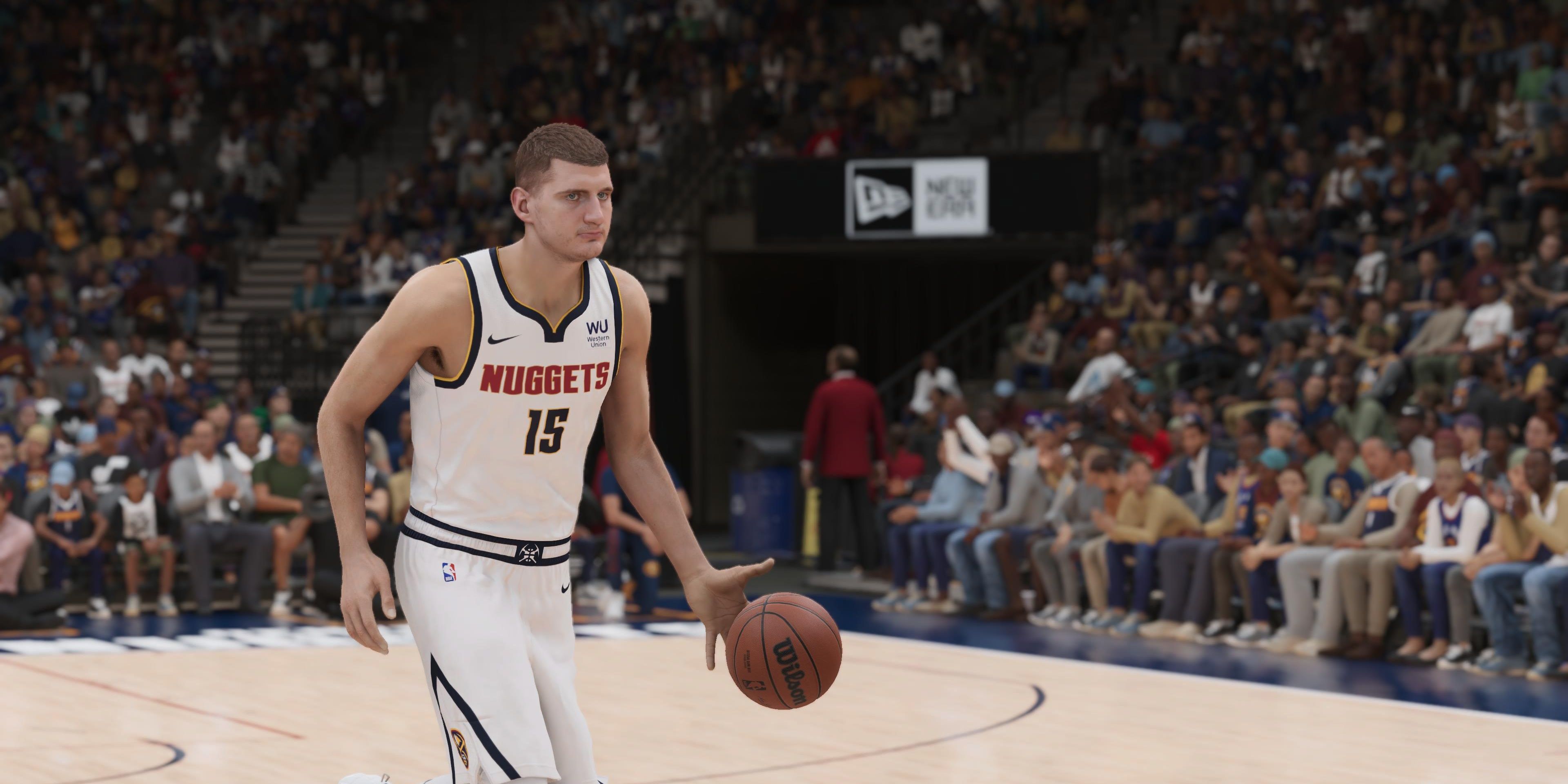 In today's NBA, Nikola Jokic is the blueprint of the modern center. For the past two seasons, Jokic has elevated his offensive game tenfold because of the injuries suffered to Jamal Murray and Michael Porter Jr., two big offensive contributors for the Denver Nuggets. Jokic went from being a borderline 20 points per game average to over 26 points per game.
Jokic's impact on offense doesn't end with his ability to score the basket. He has an incredible basketball IQ (A) to make sensational passes to create opportunities for his teammates (A). The 27-year-old doesn't have the same impact on defense but can hold his own inside (B+). The debate between Jokic and Joel Embiid will probably last their entire careers, but for now, the slight edge belongs to the Joker.
Source: Read Full Article