Sudden Movement is a deceptively difficult request to complete in New Pokemon Snap. While it's a simple interaction to trigger, it's one of the hardest moments to photograph in the game. It's a bit of a grind to get there, and it will definitely take some practice, but Sudden Movement is a fairly straightforward request to complete early on in New Pokemon Snap. If you're struggling to complete this mission, here's our step-by-step guide to completing the Sudden Movement Request in New Pokemon Snap.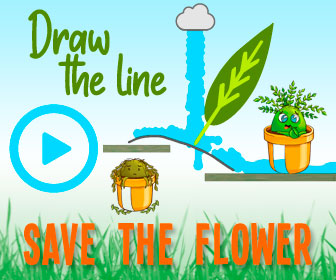 How To Complete Sudden Movement In New Pokemon Snap
The description for Sudden Movement has one of the clearest directions of any Request. Rita says she saw a Tangrowth move in an amazing way, but she wasn't able to get a good photo of it. The example photo shows the Florio Nature Park at night with just two of Tangrowth's arms poking in at the top of the frame.
You'll first encounter a Tangrowth in Fiorio Nature Park (Day) Level 2, but you won't be able to make it do anything other than stare and eat. While the daytime Tangrowth offers great angles for one-star and two-star photos, you won't be able to complete this request until you encounter Trangrowth in the night version of the course.
At Level 1, Tangrowth appears in Fiorio Nature Park (Night) on the right just after the first bridge. You'll be able to get some nice interactions from Tangrowth by hitting it with an illumina orb, but again, it won't make any sudden movements. Continue to run expeditions in the Fiorio Nature Park (Night) course until you rank up to Level 2.
At Level 2, Tangrowth will move forward to a point just before the bridge on the right. To cause the sudden movement, all you need to do is throw an illumina orb at Tangrowth. The Pokemon will suddenly leap into the air, reach out its disturbingly long arms, and pull itself on top of a ridge on the opposite side of the bridge. If you can manage to snap a picture of it as it's traveling, you'll complete the Sudden Movement Request.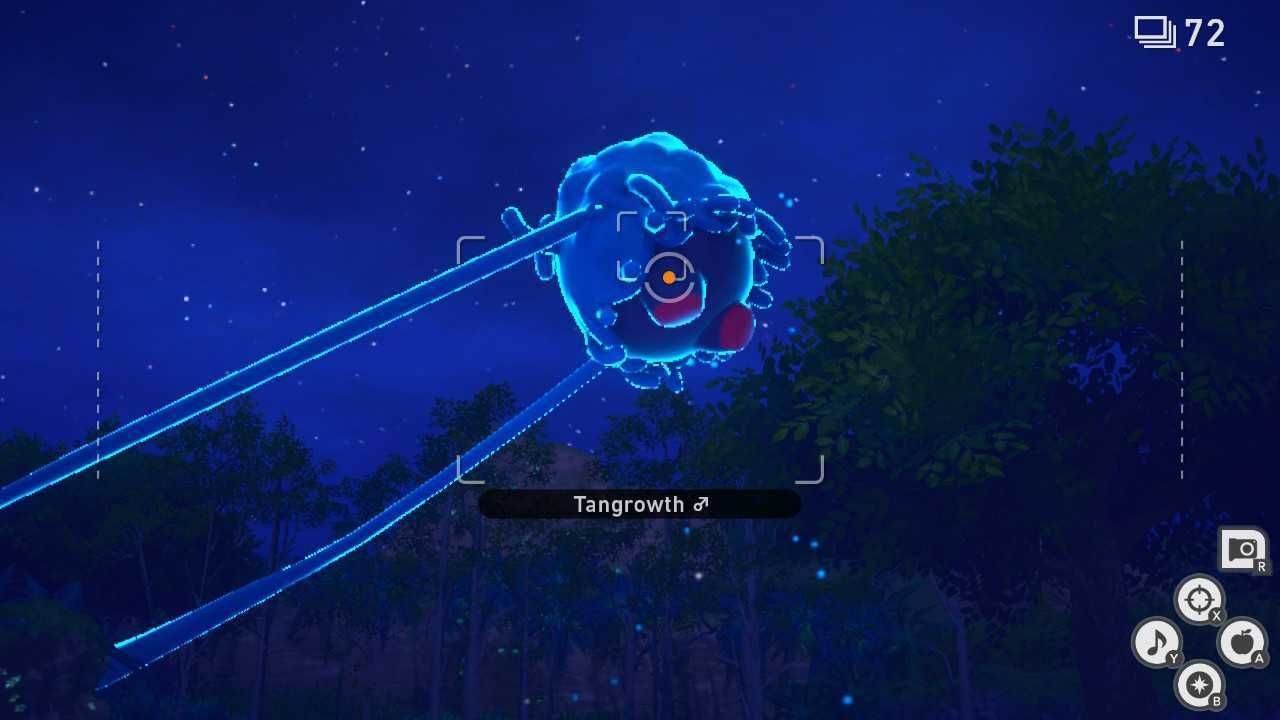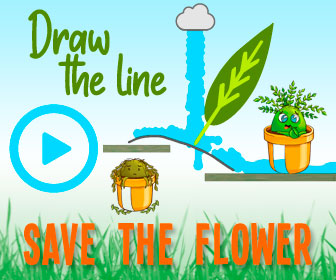 The Trangrowth moves extraordinarily fast, so it can be pretty difficult to capture the maneuver in your camera. Luckily, you can hit the Tangrowth with a long-range throw as soon as the expedition starts. If you manage to hit it from far away, you'll give yourself a lot more leeway to catch it in frame.
When you hit Tangrowth with an illumina orb, you'll have just a second before it leaps away. It will jump straight up in the air, so if you trying to capture a high-quality photo of the action, you should try to hit it with the orb, then immediately point your camera straight up above its head. It moves so fast that it's impossible to track it, so practicing and placing your frame where it's going to be is your best bet.
You can also try to increase the speed of your camera in the settings, or even use burst mode to get a better shot. It's not a hard request to complete, but it's one of the hardest shots to get right. With practice, you can get a high-score shot of the Tangrowth when it suddenly moves.
Next: New Pokemon Snap: Complete Guide And Walkthrough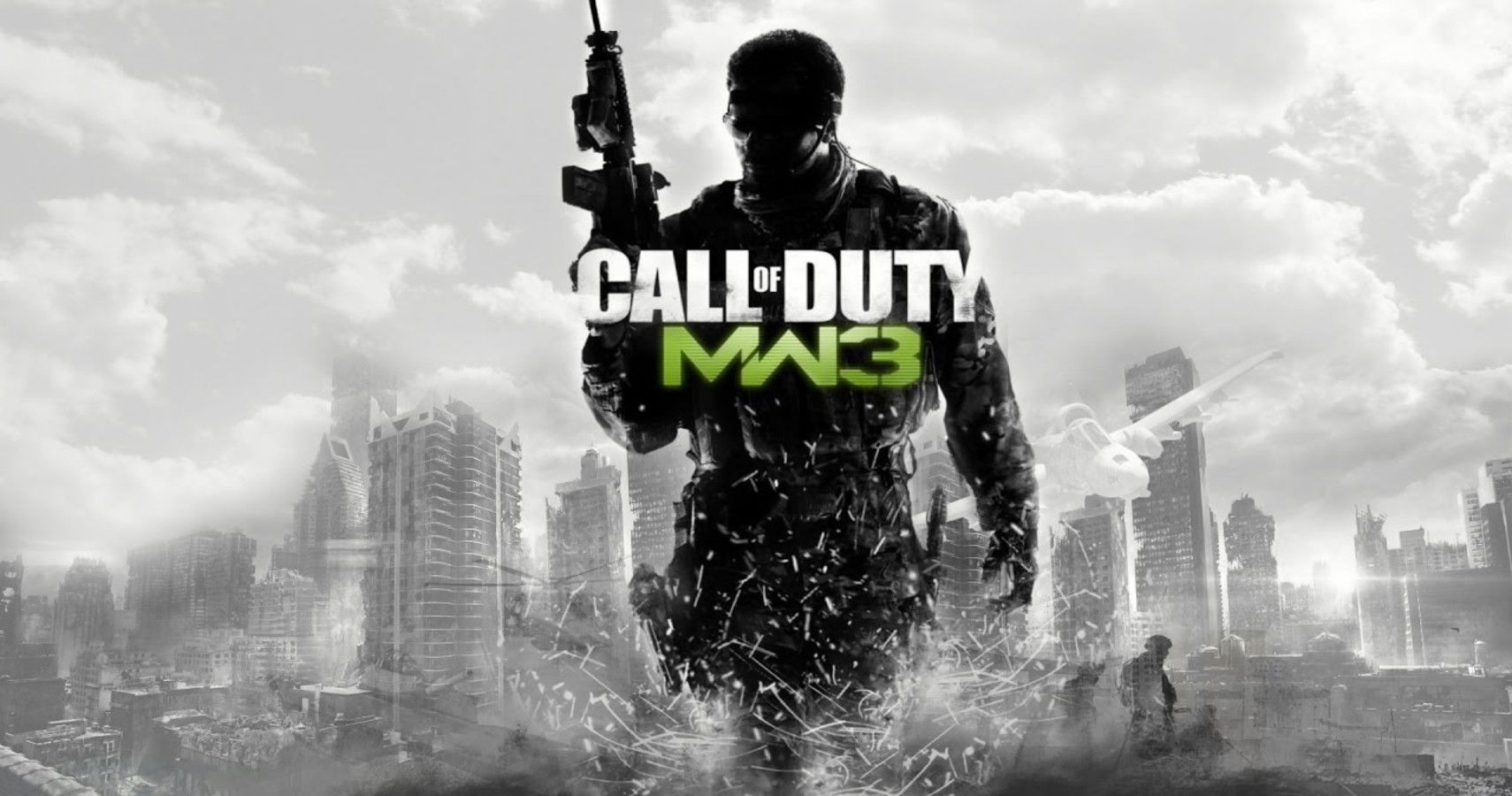 Guides
Pokemon
Pokemon Snap
New Pokemon Snap
Eric Switzer is the Livestream News Editor for TheGamer as well as the lead for VR and Tech. He has written about comics and film for Bloody Disgusting and VFXwire. He is a graduate of University of Missouri – Columbia and Vancouver Film School. Eric loves board games, fan conventions, new technology, and his sweet sweet kitties Bruce and Babs. Favorite games include Destiny 2, Kingdom Hearts, Super Metroid, and Prey…but mostly Prey. His favorite Pokémon is Umbreon.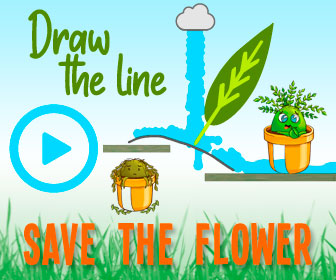 Source: Read Full Article