The latest No Man's Sky update has arrived. More a total visual overhaul rather than providing loads of new content, the Prisms update will transform the way the game looks, with some big changes arriving for PC and next-gen consoles, but with a fresh look across all platforms.
There is an entirely new lighting system, refractions, reflections, color enhancements, and support for Nvidia DLSS to bring it all together. Some other interesting changes come in the form of flying companions and brand-new weather effects. Here's absolutely everything you need to know about the Prisms update.
New Visuals On PC And Consoles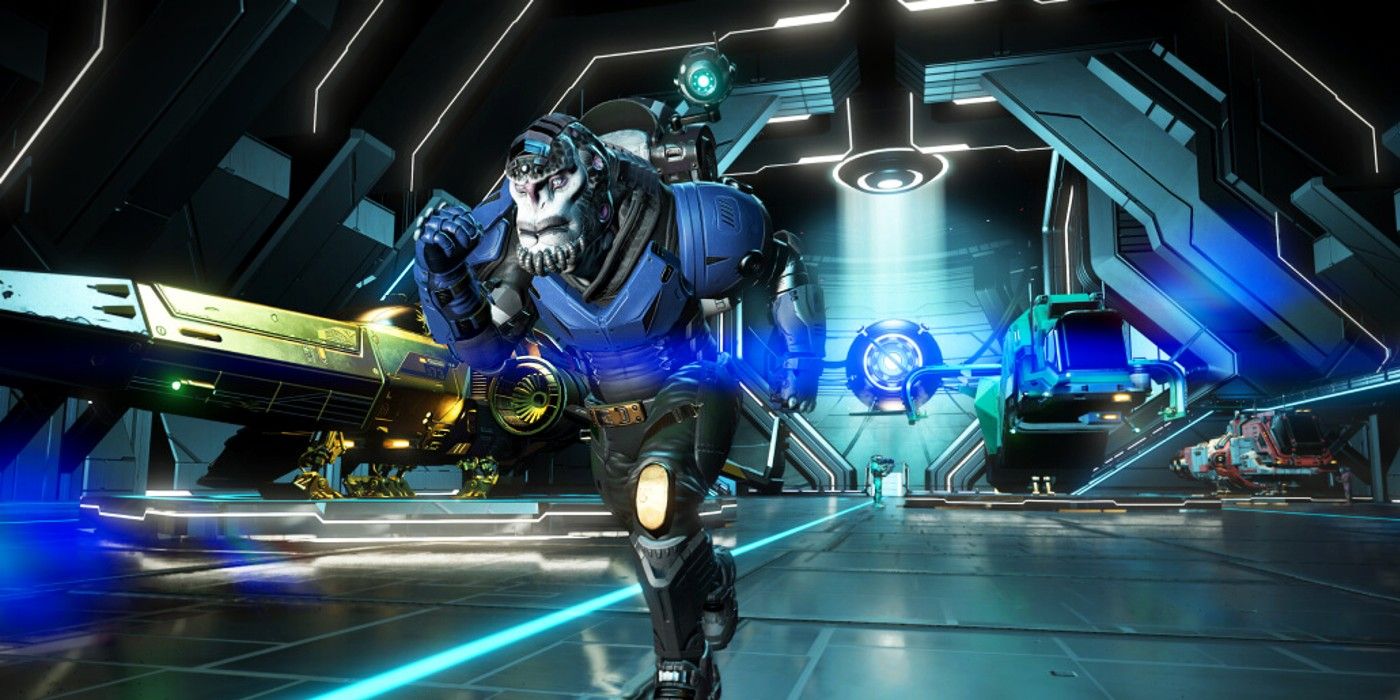 DLSS is now supported on all compatible Nvidia cards. DLSS, or Deep Learning Super Sampling, basically makes everything look (and run) a lot better. This is all about boosting framerate at higher resolutions, so you can enjoy the universe of No Man's Sky in a whole new way.
Consoles haven't been left out of the makeover, though. SSR, or Screen Space Reflections, have been enabled on PC, next-gen consoles, and Xbox One X. There's a big focus here on reflective surfaces and materials, as well as a boost to lighting quality. Just wait until you see inside the Space Stations.
Rain Now Looks Much, Much Better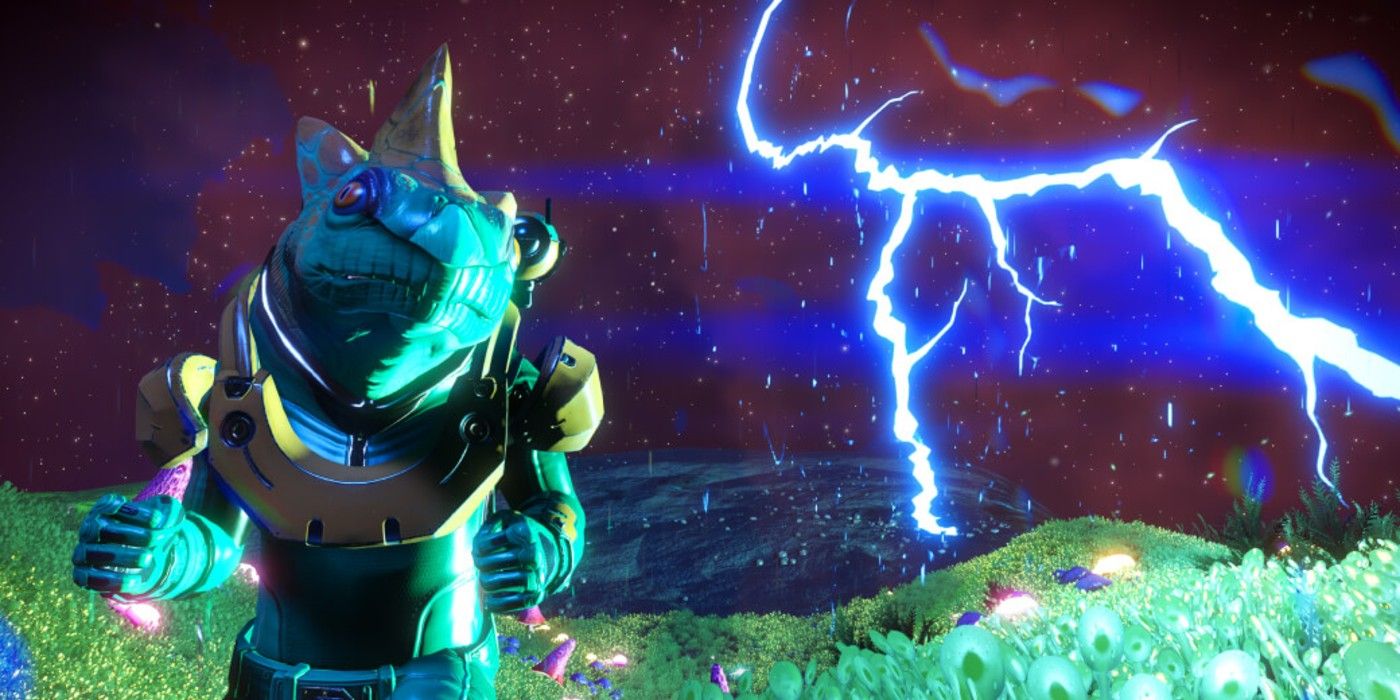 Rain was always a bit underwhelming in No Man's Sky, but no longer. Rain has had a huge visual overhaul, including better visual quality and improvements to the amount of rain on the screen at any one point. Surfaces, like your Starship, will now gather rain and look wet when rain is falling.
Two new changes have come in the form of weather events: storm crystals now have a chance to spawn during where lightning strikes, and harvestable rocks may be left behind after a meteor strike — a couple of new events to look out for.
Caves And Other Environments Get An Overhaul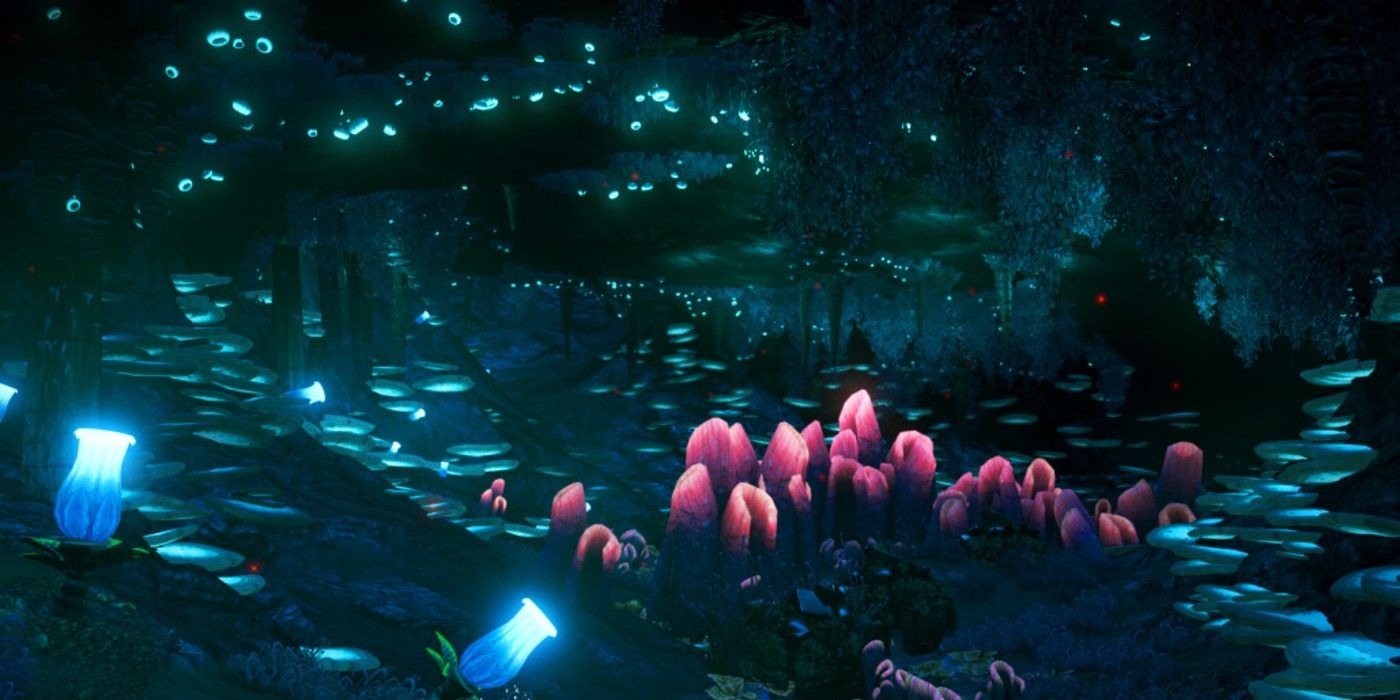 Along with the general visual overhauls for weather and lighting, certain areas in No Man's Sky will look even better the next time you see them. Caves, in particular, have received some special attention. They're a lot more detailed, with extra foliage and more interesting rock formations.
The surface of planets has received a few changes as well, primarily in brand new foliage props that are more detailed and react better to the new graphical updates and weather changes. Visual fidelity is improved with extended draw distances for next-gen consoles and PC on Ultra settings.
Reworked Photo Mode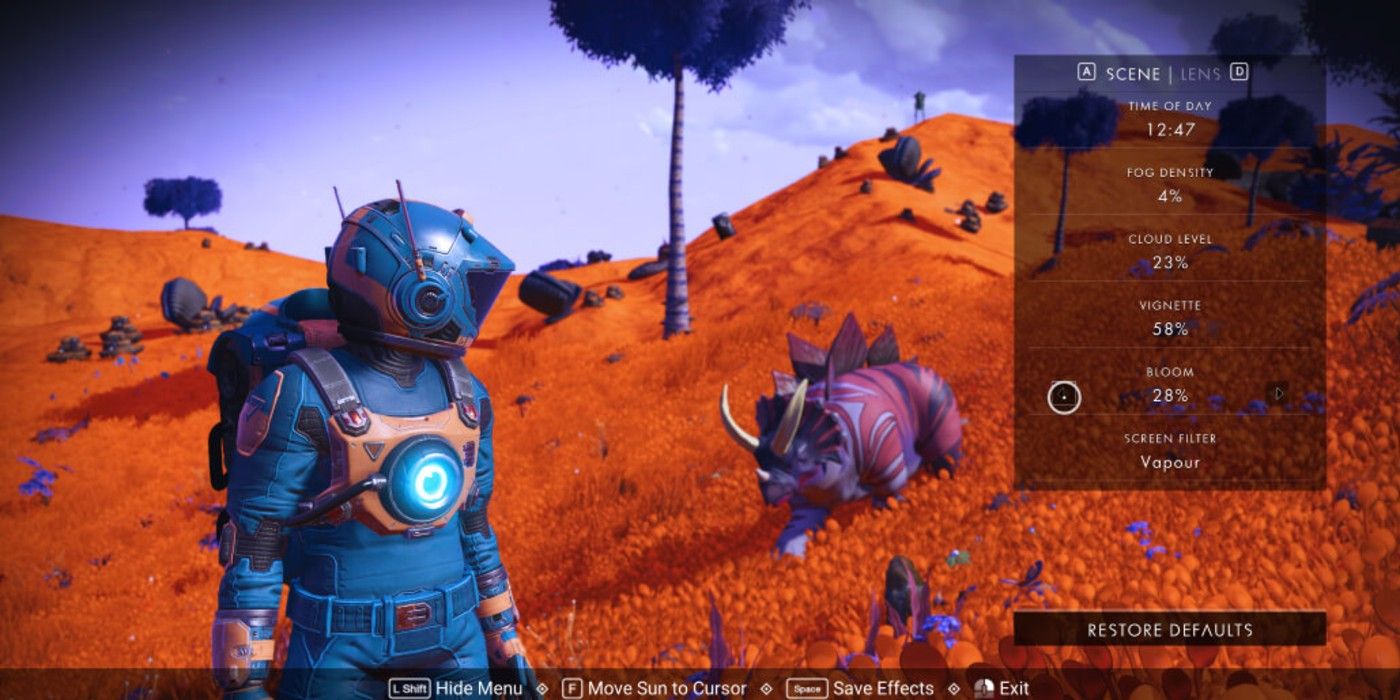 This year might just be the year of the photo mode. To follow the recent trend, No Man's Sky's photo mode has been updated in line with all the new visual upgrades. There's a new macro camera mode for close-up shots and the depth of field has been improved significantly. Better Bloom control has been introduced to handle the new lighting effects.
This gives you the perfect excuse to jump back into No Man's Sky and play around with the improved camera.
Companion Update…Part Two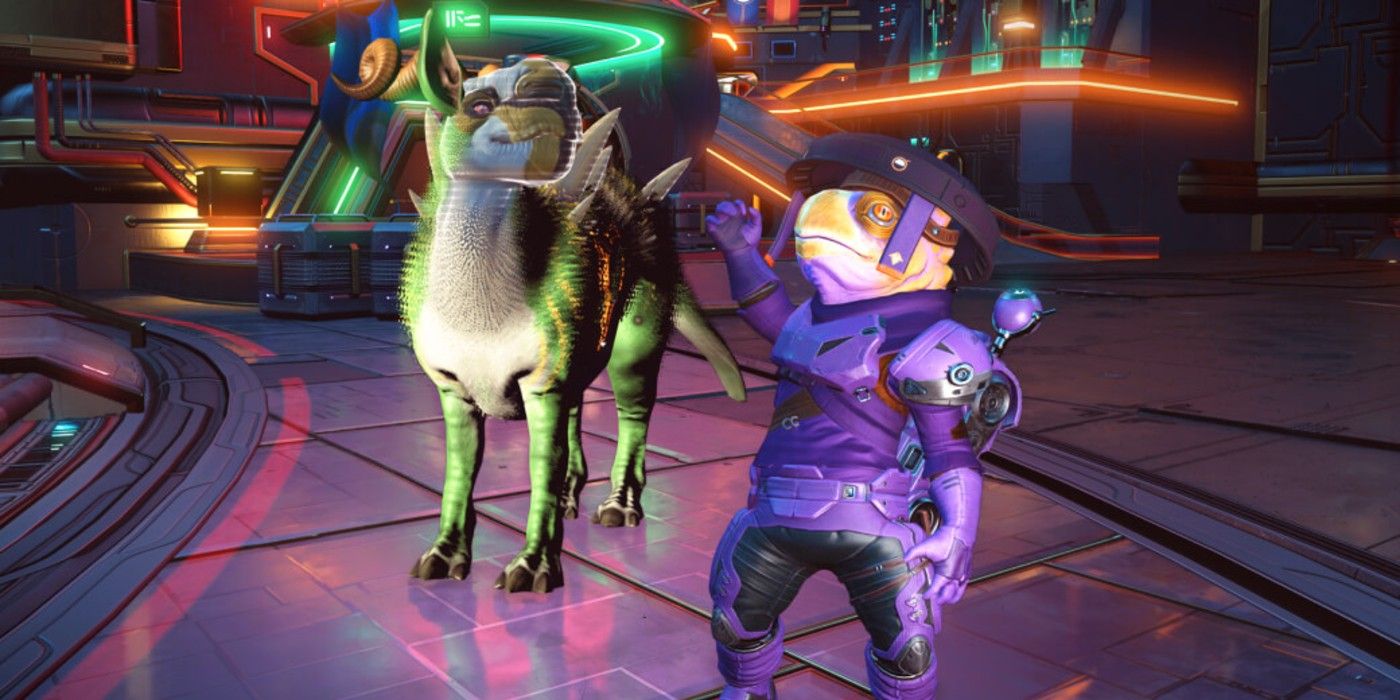 The No Man's Sky Companions Update was a huge hit for the game in the last few months, and the Prisms update has introduced some new mechanics to the creatures in the game. Visually, creatures in the game now have a chance to spawn with fur, and there is fur rendering support on all platforms except Xbox One S and PSVR.
If that wasn't neat enough, pretty much all low-flying and land creatures can now be successfully tamed. Yes. There are flying companions! They can be tamed and then ridden — a whole new way to explore planets. Loads of new companions have now become tameable, including exotic species, which means you will start seeing a lot of weirder creatures wandering around the Space Anomaly and various planets.
Bytebeat Rework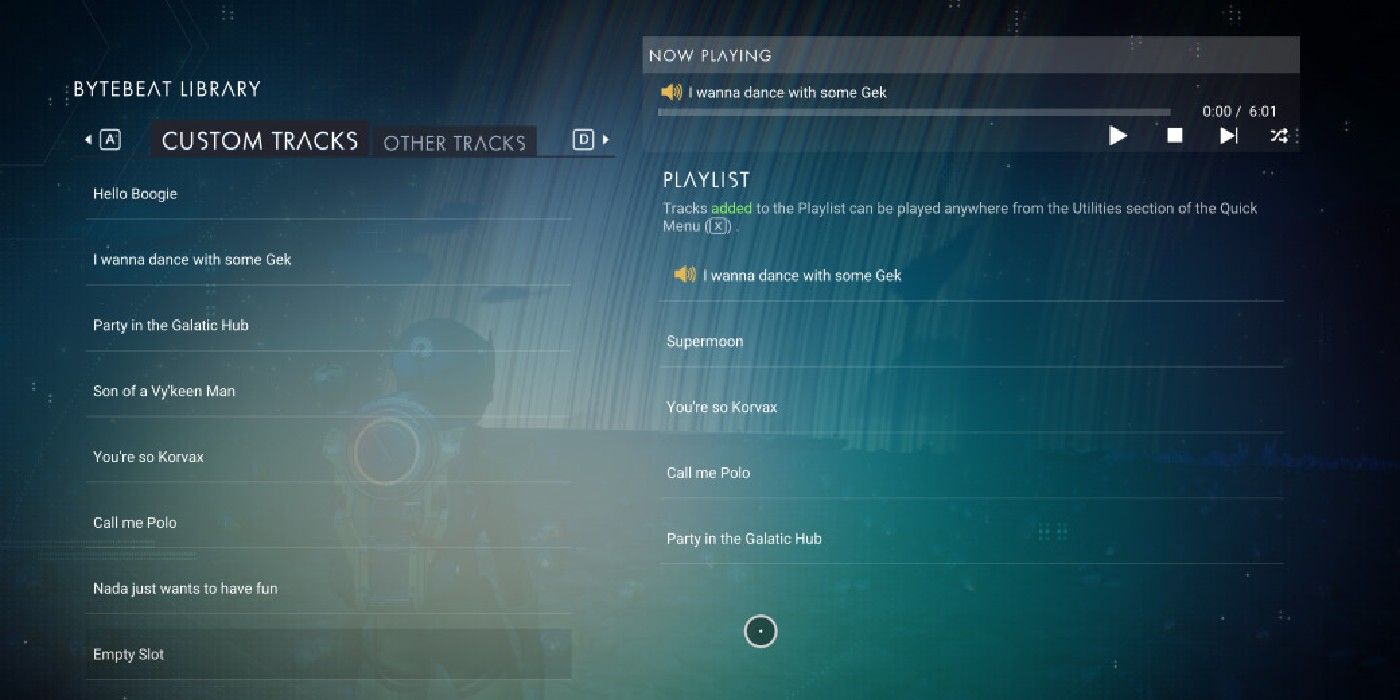 The Bytebeat, first added in the Beyond update, gets a bit of love in the Prisms update. After playing around with it for a bit, the drums sound a lot better than they used to, and you can now easily access the Bytebeat from your Utility menu.
You can now also use the Bytebeat as some sort of in-game Spotify, to save and share tracks between friends and other players. This means you can create your personalized soundtrack to the game. The world of No Man's Sky just got a whole lot louder.
Starfields Have Gone Wild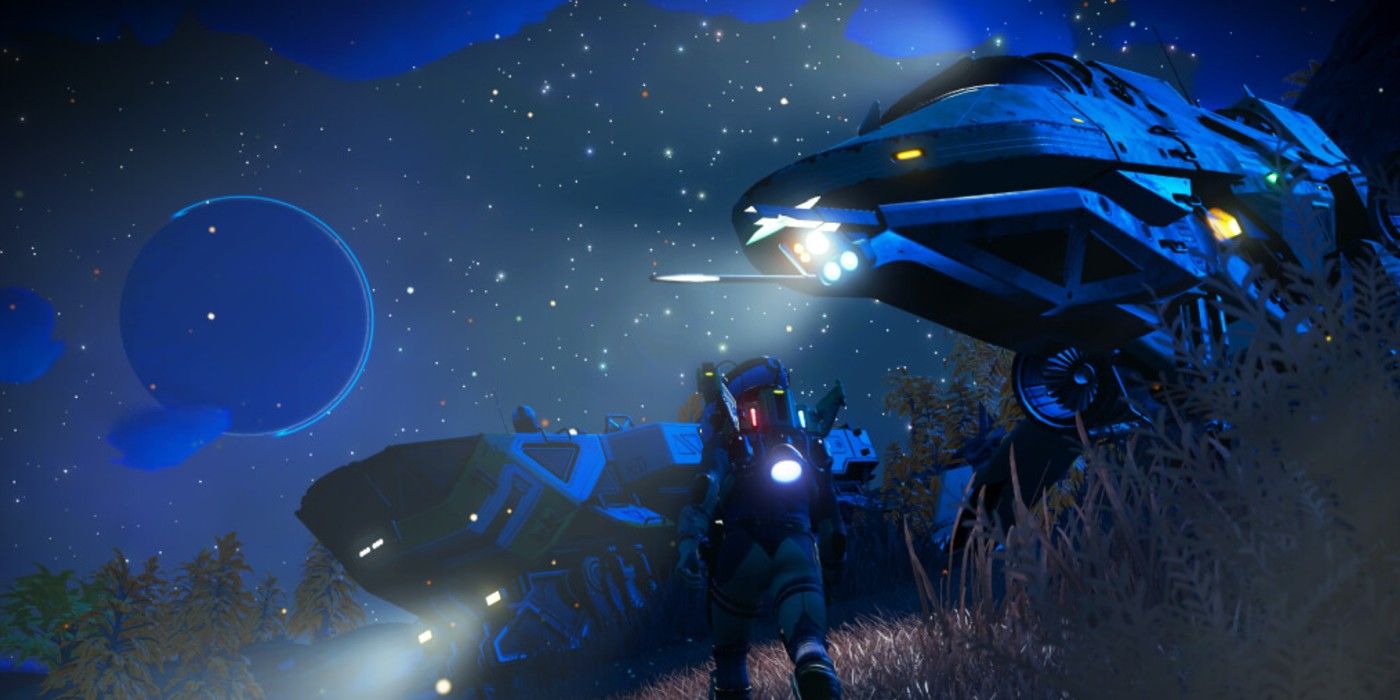 Have you ever thought the sky above the various No Man's Sky planets looked a bit unreasonably empty? The Prisms update has increased the number of stars in the sky, the variety of their brightness, colors, and shapes, and the visual quality of the stars has been boosted as well.
They've also added a brand new "warp" effect to your Starship as it travels through the stars. It's a nice addition and has been added to PS4 and Xbox One, as well.
Quality Of Life Changes, UI Clean Ups, And Bug Fixes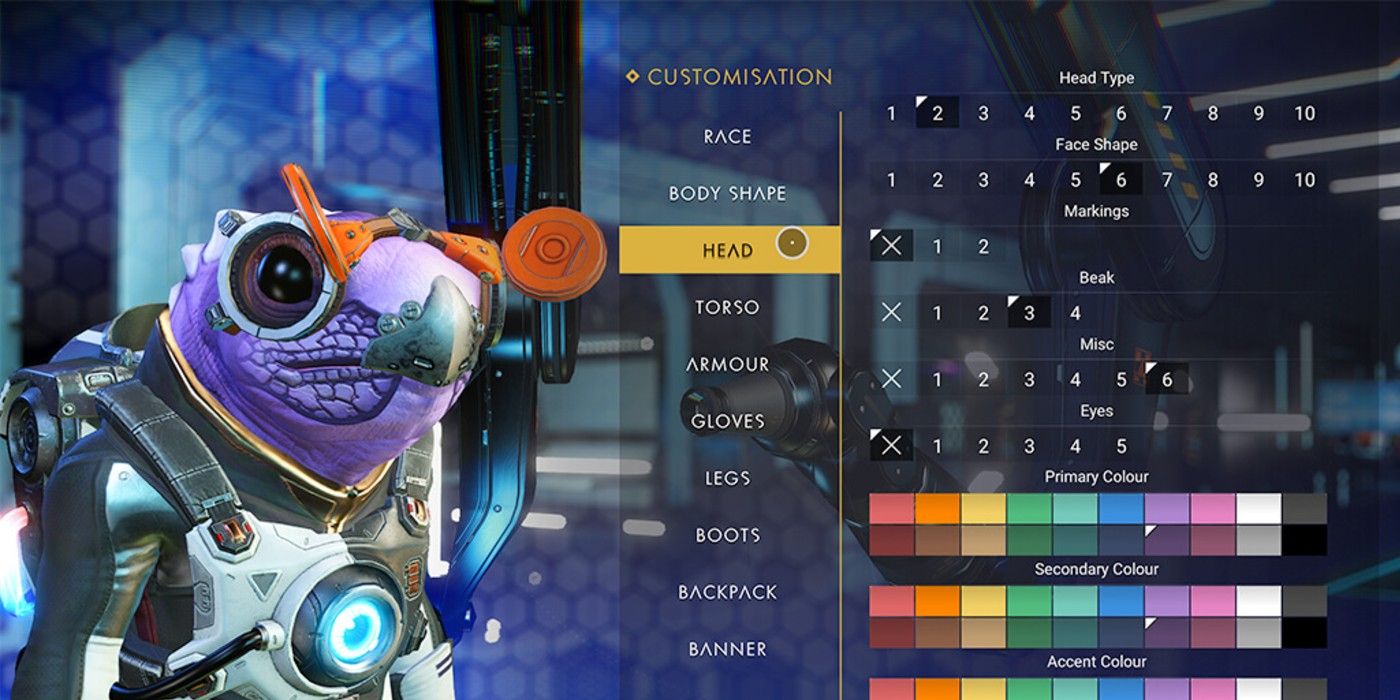 As well as loads of graphical changes, there has been some positive quality of life fixes, and the one that sticks out the most is the Planetary Charts. No longer will they disappear when you don't find any structures — you get to keep them.
There's a new addition in the Space Anomaly, too. At the Component Research Station, you can research component recipes in exchange for nanites. This means you don't have to head to factories and harvesters to get component recipes. This should help with crafting in No Man's Sky.
Moveable Freighter Bases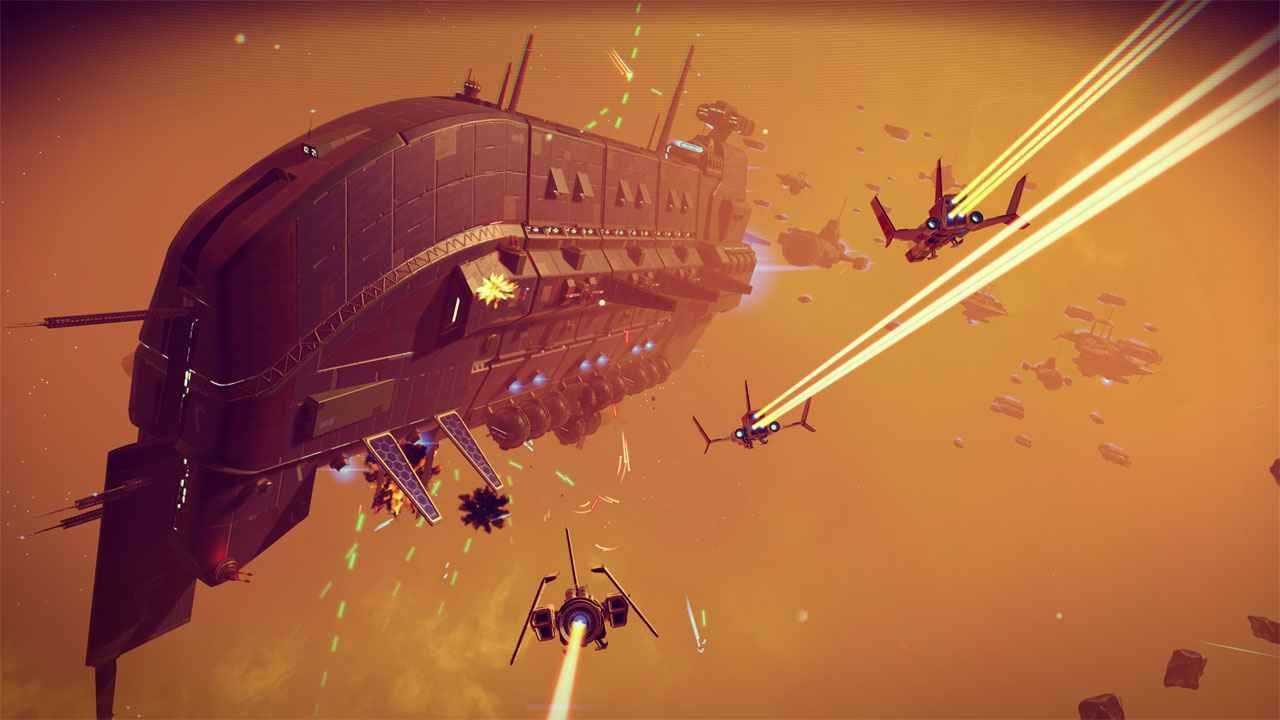 Whenever you purchase a new freighter, your existing Freighter Base will automatically be moved from your old freighter to the new one. This saves potentially hours of your time and is a really handy addition. It also means you can swap your freighter in for another without having to start the base all over again.
It's also easier to reset your freighter design, with the option in the Freighter Upgrade Control Panel to put the freighter back to its default layout and design.
Source: Read Full Article