For much of No Man's Sky's history, Sentinels were just the worst. You'd be minding your own business, busily mining some Emeril, and then a Sentinel Drone would show up and ruin your day, sending you fleeing back to your spaceship to escape wave after wave of deadly killer robots.
Sentinels remained the worst up until the Sentinels update, which added a Sentinel pet and even the ability to give your Minotaur its own silicon brain to fight alongside you. And now thanks to one Lego-loving Reddit user, we might soon get a Sentinel model to cheer up our bedrooms.
"My Lego ideas set was approved!" Reddit user irascible_Clown wrote in their post. "Please if you would like to see a No Man's Sky Lego set become reality vote for it."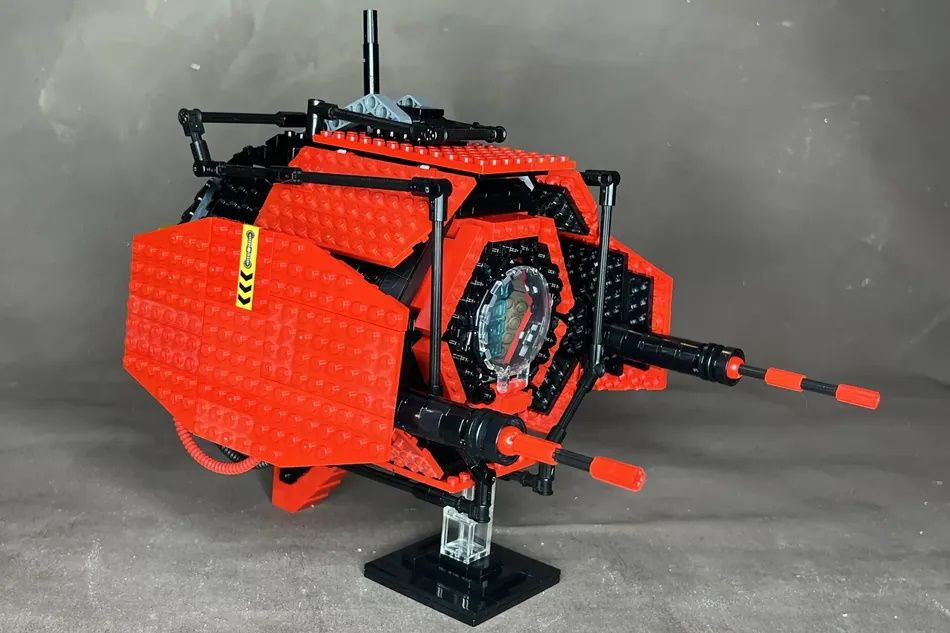 Lego Ideas is a website where community members can submit their own Lego models to become official Lego products. The program has users post their ideas and then garner support from members. No Man's Sky already has several Lego Ideas proposals under review, including a few of the game's starter spaceship and at least one of the Alpha Vector, the starter spaceship that No Man's Sky launched with before replacing it with the Radiant Pillar.
The Sentinel Drone is a little more involved than most of those other No Man's Sky Lego proposals. For starters, it's pretty big at 14 inches long with the lasers and roughly 9.5 inches tall. Additionally, "The drone comes complete with a high power long range antenna, thrust vectoring with active flame, dual lasers, and high-density roll cage," according to the official description. "Lastly the drone comes equipped with a scanning beam to track minerals and deposits that light up when the flame is pushed in slightly."
This little Sentinel still needs almost 700 votes before it reaches the 1,000 vote milestone to even register on Lego's radar, so be sure to log in and show your support by up-dooting this little drone.
Source: Read Full Article