Norton's 360 security suite software now comes with Norton Crypto, a mining tool that users can't uninstall. Many aren't happy to have it on their computers, voicing environmental and ethical concerns.
For context, crypto mining pools together users who order new 'blocks' of transactions that are then added to the fittingly named blockchain, earning coins and transaction fees. To maximize efficiency, people use specific hardware to mine cryptocurrency. But more often than not, that hardware is made redundant in one to two years. Coupled with the amount of energy used and crypto mining becomes incredibly harmful to the environment.
Norton Crypto mines Ethereum, a cryptocurrency like Bitcoin that also allows for the building of decentralised applications – 'dapps'. Essentially, the software pools together Norton users who can then mine Ethereum collectively, making a quick buck by leaving their computer or laptop to mine away. That is if your computer can actually handle mining, or it simply won't run. It seems intuitive and user-friendly, in spite of the environmental concerns looming overhead, but it's not, nor is it particularly ethical.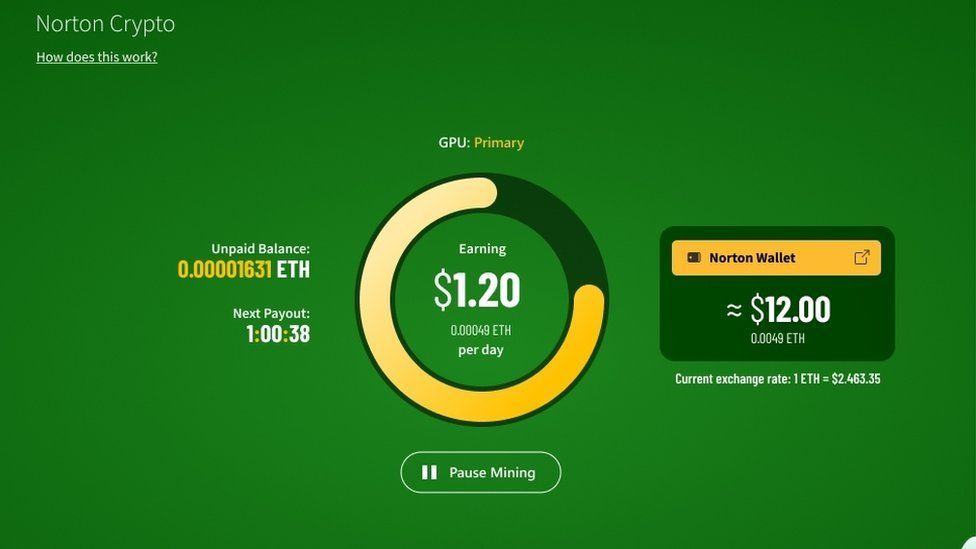 Typically when mining Ethereum, the pools take a one to two percent cut, but Norton takes 15 percent. Throw in the transaction fees and energy bills and what you have is a seemingly easy-to-use software that, in actuality, will likely cost you more than you earn. And it comes with the software by default, enticing new users to try it out, perhaps without knowing just what they're really getting into.
NFTs – which can only be bought with cryptocurrency – and cryptocurrency itself has been gaining more legitimacy over the past couple of years as more celebrities, game developers, and even storefronts have begun to join the racket. However, few have addressed the environmental concerns that crypto mining raises, proving so unpopular that very few people are actually spending money on NFTs.
Yet they continue – Konami has launched its own line for Castlevania's 35th anniversary, Square Enix has also voiced interest, and Stan Lee, despite having died in 2018, tweeted about a new NFT line. It's unclear what the future is involving blockchain, NFTs, and cryptocurrency, but it is becoming more and more commonplace.
Source: Read Full Article