Minecraft has been around for over ten years, yet enthusiasm for the game remains. As a seemingly timeless sandbox builder that is endlessly flexible and regularly updated, it's a multi-platform marvel with a wide appeal. Schools have used it for education, families play together to have fun, and talented builders create maps with mini-games galore that you can find on the marketplace.
Minecraft is a block-building phenomenon and with that comes a whole host of different merchandise. The following is a small section of what's available, showcasing a range of officially licensed and quality products that are sure to appeal to miners and crafters of all ages.
Minecraft: Builders & Biomes Board Game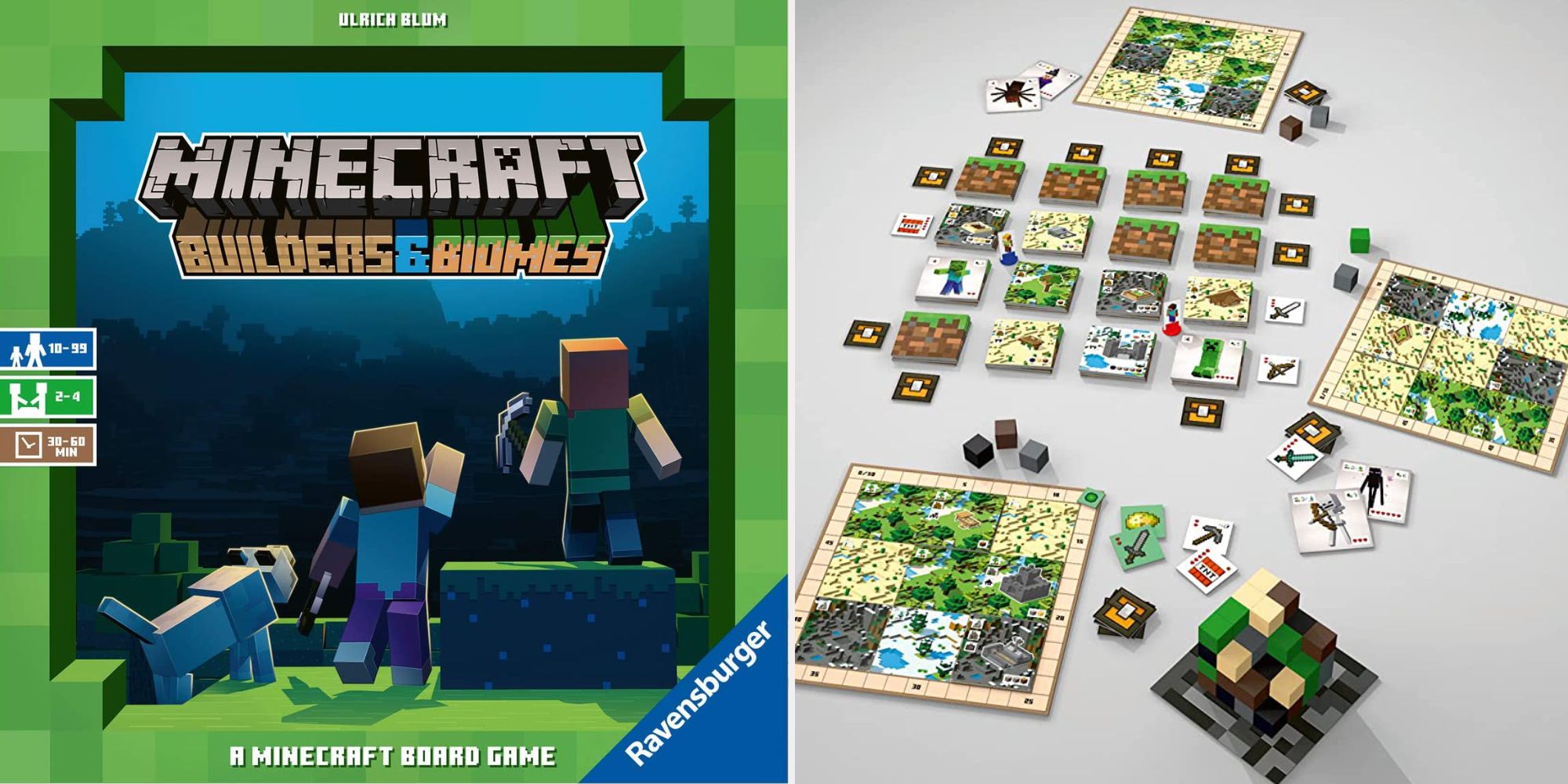 Minecraft: Builders & Biomes brings the Overworld to your tabletop as you explore different biomes, mine resources, build structures, collect weapons, and defeat mobs. It has great reviews and is a simple way to expand your love of Minecraft outside a screen.
This strategy-based board game is suitable for 2-4 players with a recommended age of ten and over. It was designed in collaboration with Mojang, but knowledge of Minecraft isn't essential.
Get it on Amazon here!
Minecraft Plush Cat Neck Pillow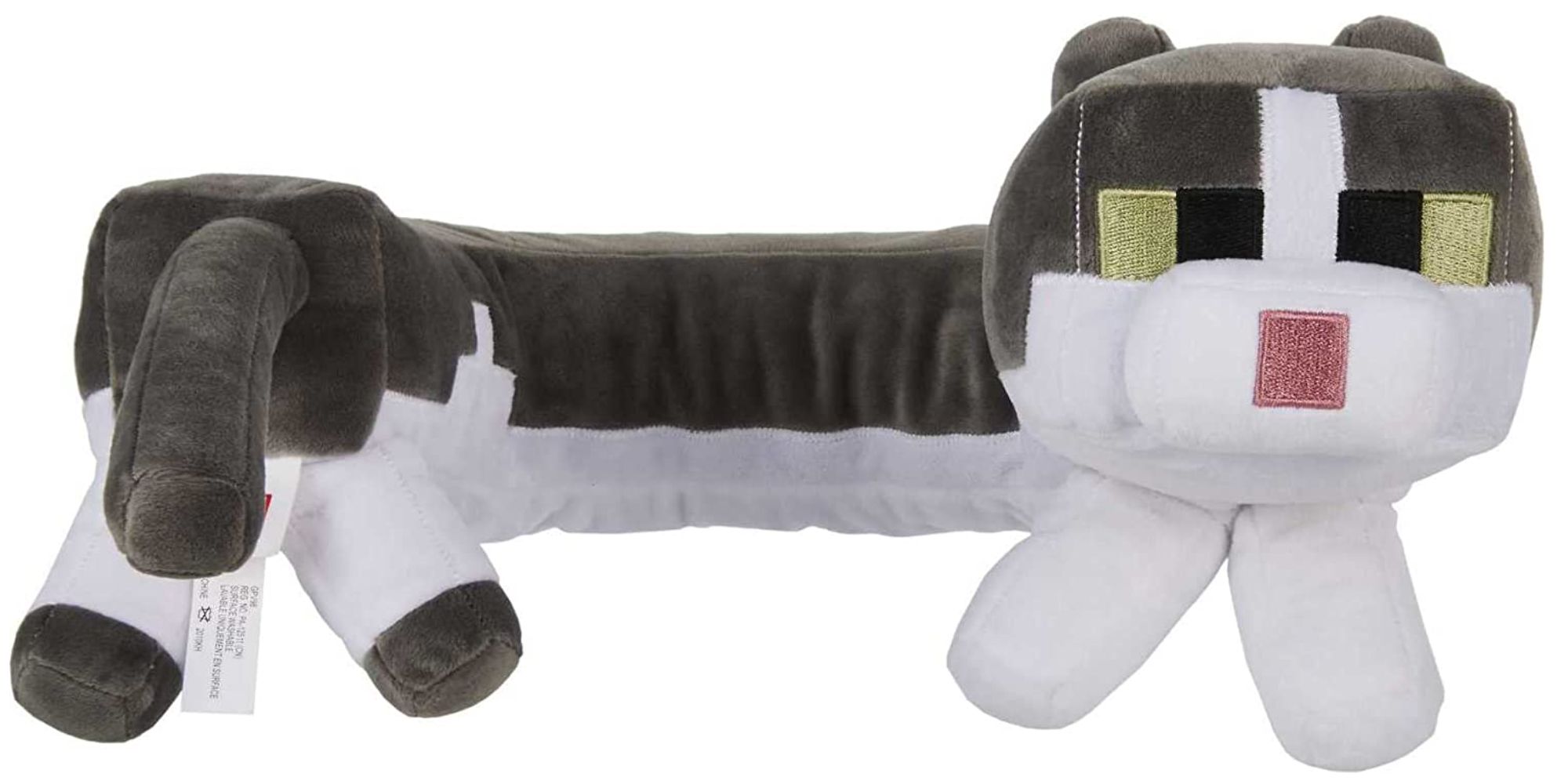 This cute short pile plush cat neck pillow wraps gently around the back of your neck and sits on your shoulders. It's soft, squishy, and flexible enough to be as comfortable for an adult as it is for a child. The Minecraft cat is instantly recognizable and surprisingly comforting.
It makes a great alternative to bulky neck pillows for travel but will likely also be played with as a toy. Just a note of caution. It does make gentle purring noises when you press its paw. This is good to know before a child wraps it around your neck, so you can "test it" and then you hear an unexpected meow in your ear…
Get it on Amazon here!
Minecraft Master Builds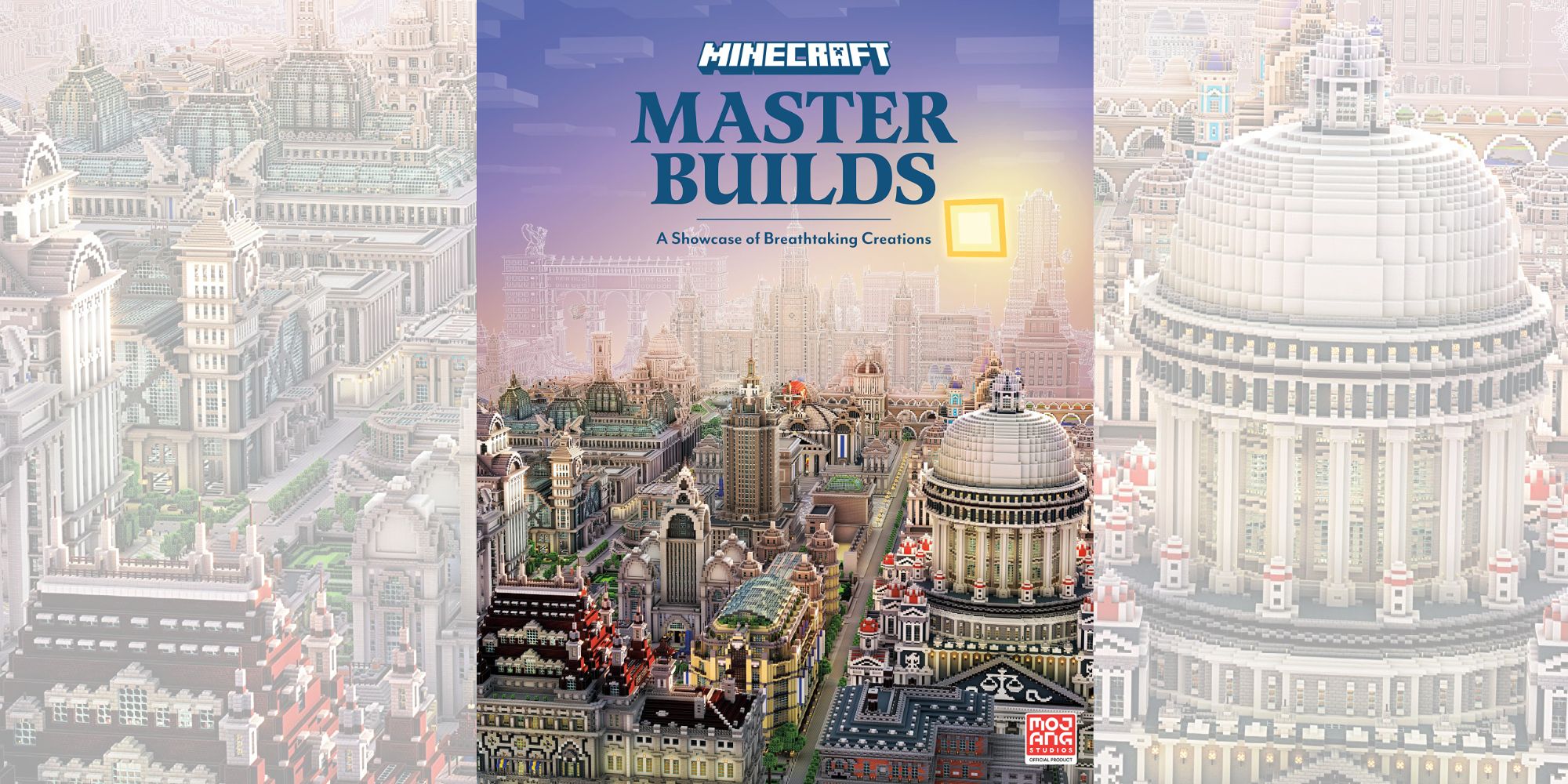 If you want to see Minecraft pushed to its limits then this Minecraft Master Builders book is for you. It showcases some amazing builds with a range of illustrations covering not only the larger projects but also the tiny details that go into them. These are packed between interviews with the builders that talk about how they achieved these masterpieces.
Master Builds will provide inspiration and awe for anyone who loves to see what can be created with a palette of blocks, a huge imagination, and a lot of dedication.
Get it on Amazon here!
Minecraft Torch Lamp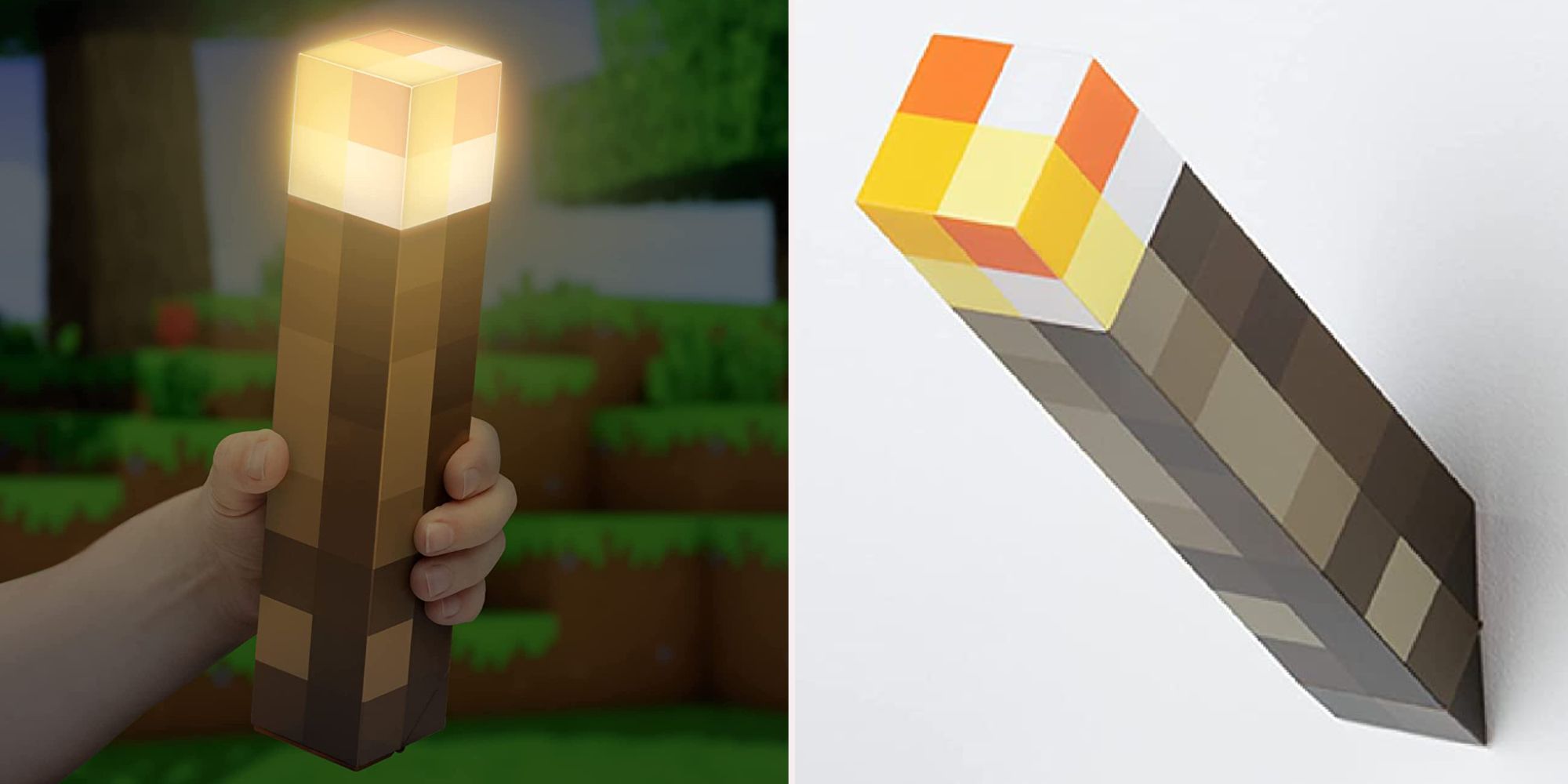 The Minecraft Torch Lamp is based on the regular torch in the game, and this Paladone version is officially licensed. The torch is battery-powered and can be used as a torch or mounted to the wall as a lamp. It also has a 20-minute auto shut-off function, so it makes a great night light.
If you aren't a fan of your kids wandering around with Minecraft Swords and Pickaxes this lamp makes a great alternative. It's an in-game item brought to life that has a practical use. What's not to love?
Get it on Amazon here!
Minecraft Plush Toys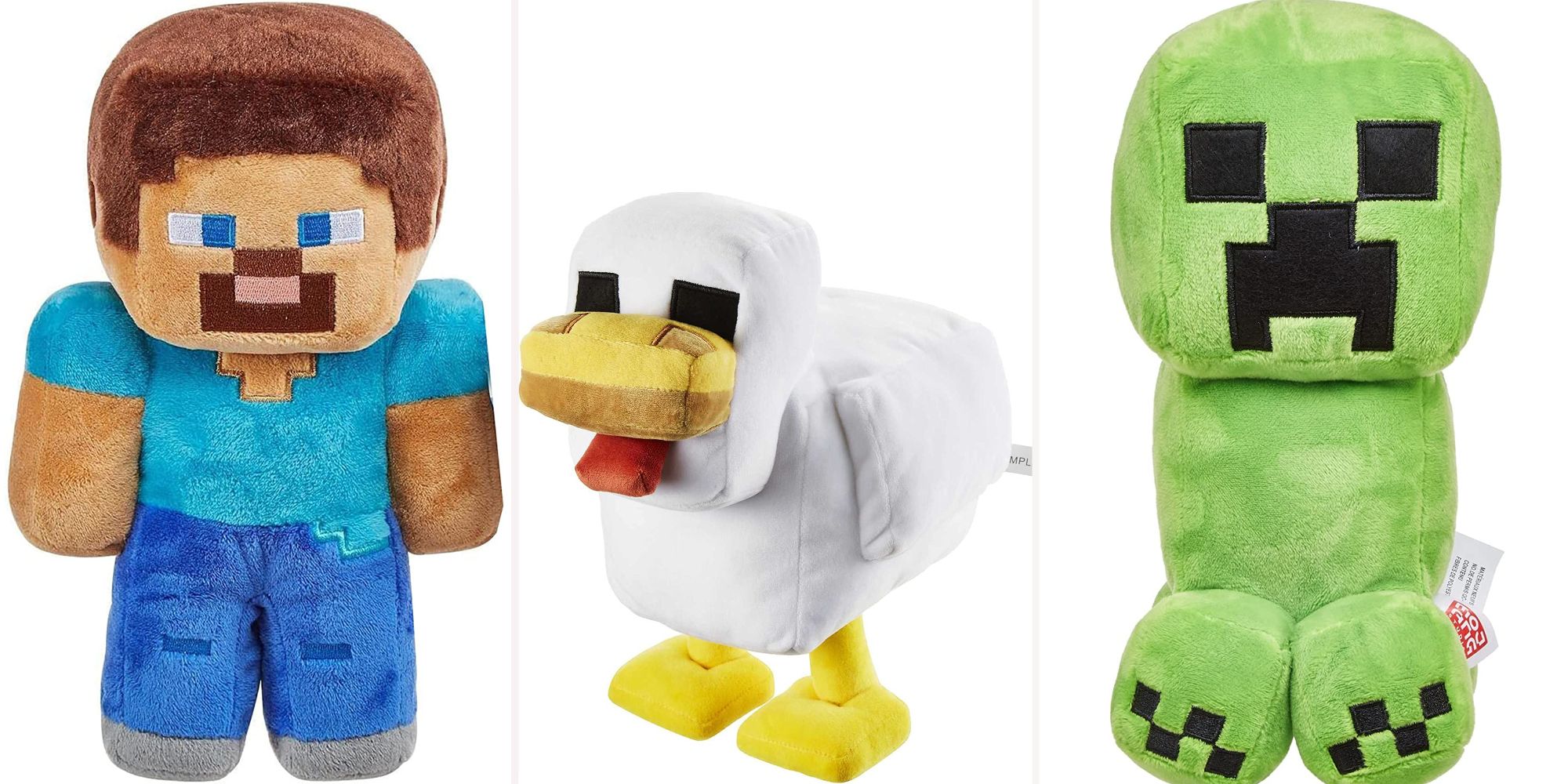 There are many plush toys of various Minecraft mobs, but if you want the most recent official ones they are made by Mattel. These squishy toys make sounds and are around ten inches tall. They are short pile, durable, and match in terms of style.
You can get the two Minecraft player characters, Steve and Alex, as well as a wide range of passive and hostile mobs. Those who want adorable can find chickens, pigs, bees, foxes, sheep, and more. If you want to go more iconic, then you'll find Creepers, Endermen, and even the Ender Dragon, which has posable wings.
Get Steve on Amazon here! Get Alex on Amazon here! Get the chicken on Amazon here!
Get the fox on Amazon here! Get the creeper on Amazon here! Get the Ender Dragon on Amazon here!
Minecraft Lego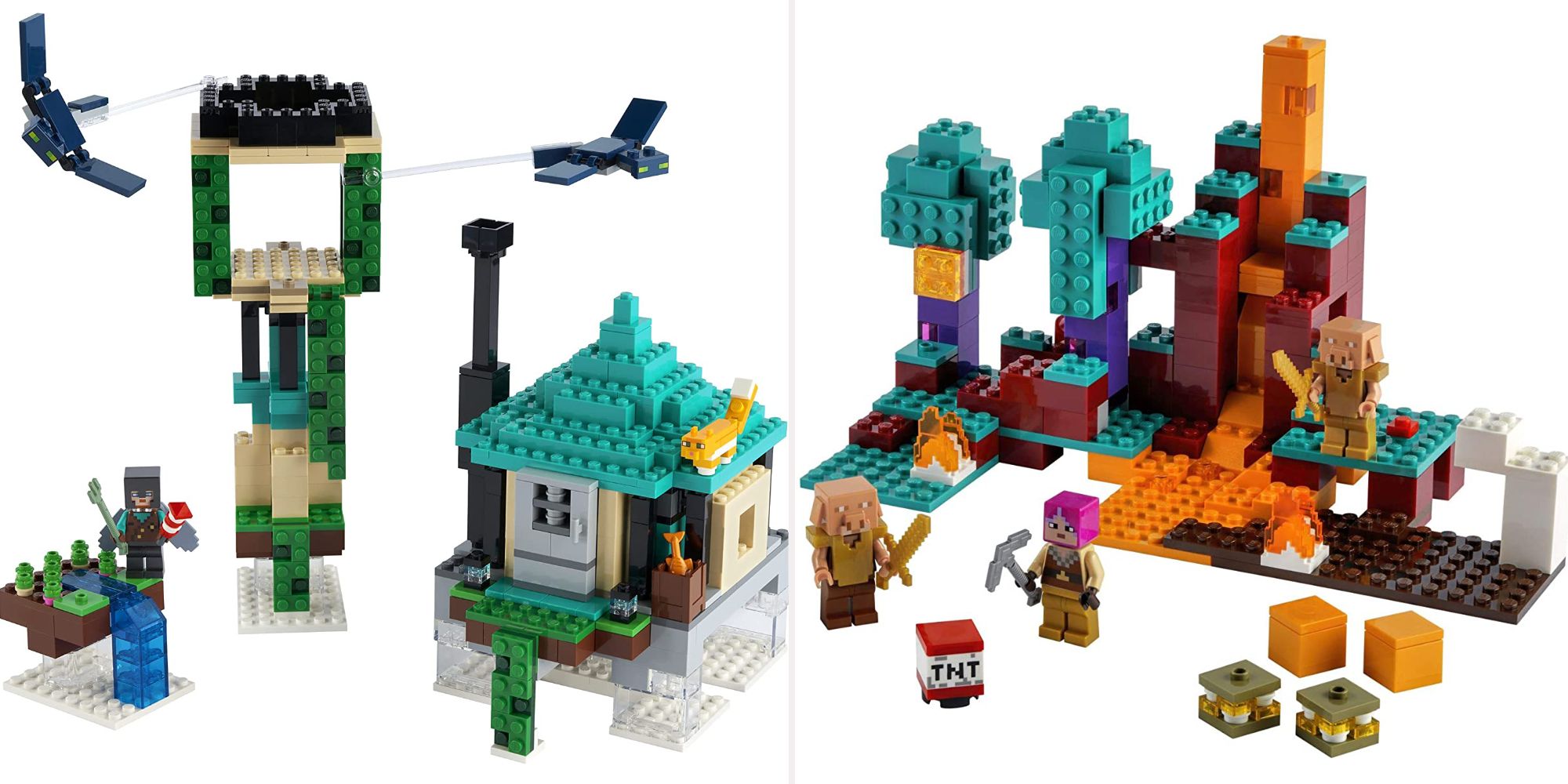 Minecraft and Lego are a perfect partnership – both are based on using blocks to create anything you can imagine. There is also a wide range of Minecraft sets available, so you can find something to fit both your budget and the likes of the receiver.
Many sets fit iconic locations in the game, such as the warped forest pictured above, while others depict common events, like those Phantoms flying above a home. You can also get sets featuring animals, mobs, characters, and a wide range of recognizable blocks, including TNT and cakes.
Get the Sky Tower on Amazon here! Get the Warped Forest on Amazon here!
Minecraft Clothing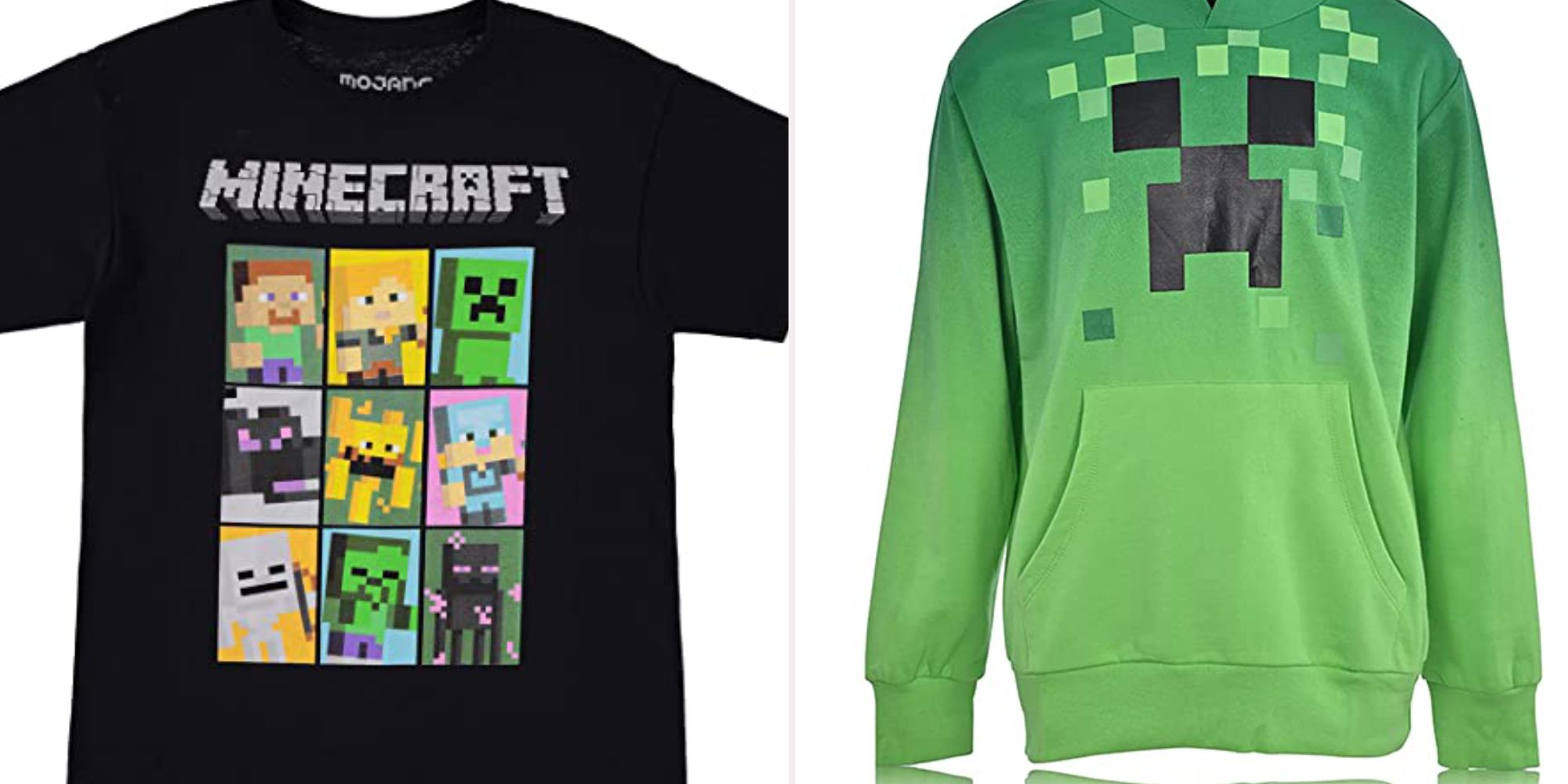 Minecraft clothing is a great way for fans to show their love of the game. There is a wide range of official options available, and they vary in design. You can get t-shirts, hoodies, socks, sweatpants, PJs, sneakers, and more. Just make sure to double-check if you are looking for official items. Most have Mojang printed on them.
The designs vary widely and range from simple logos through characters to more abstract concepts, such as the phrase "don't dig down!" You're bound to find something that will appeal to the miner and crafters in your life. Adult and child sizes are available since there's no age limit on imagination.
Get the T-Shirt on Amazon here! Get the Hoodie on Amazon here!
Minecraft Die-cast Metal Action Figures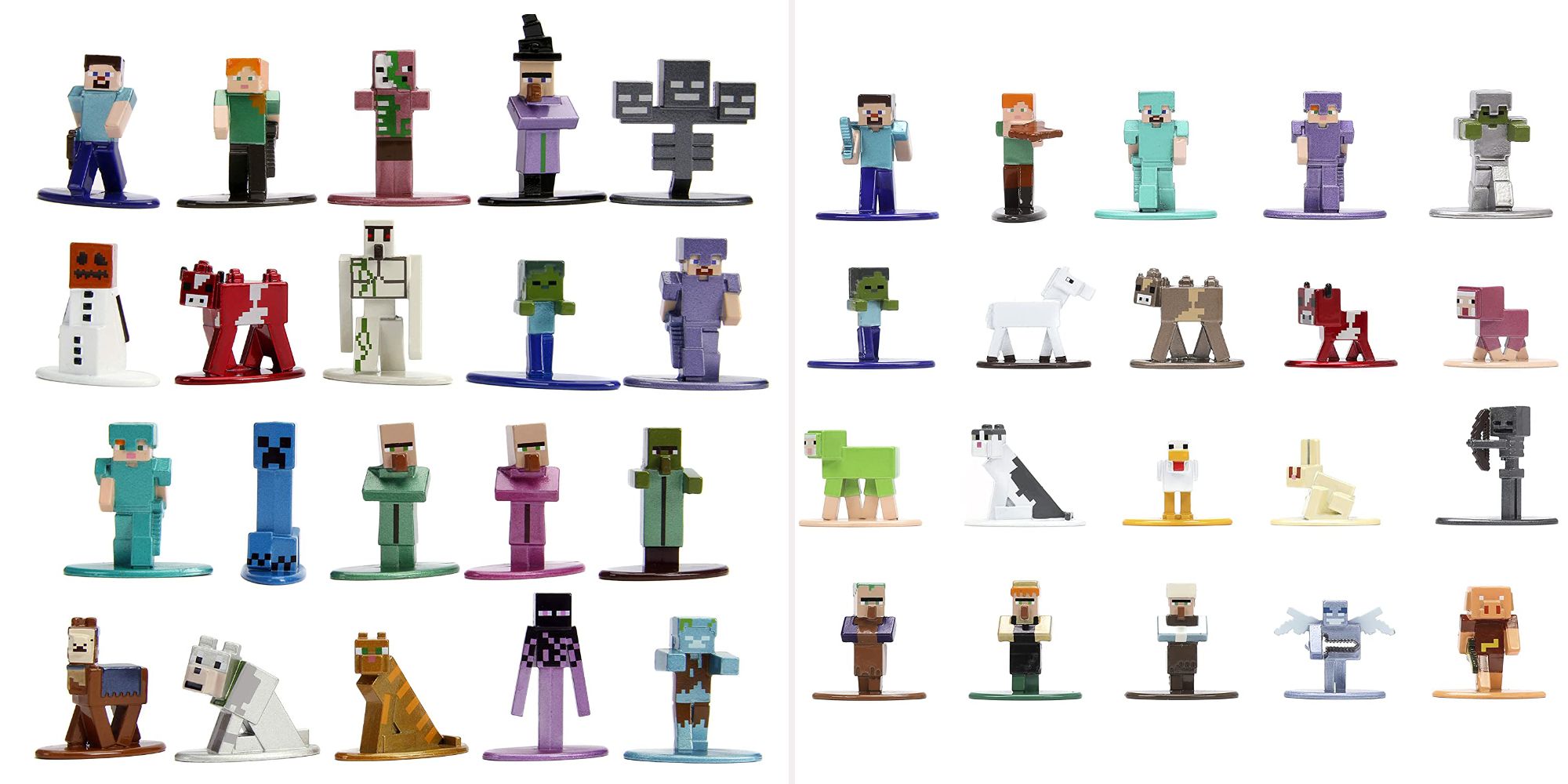 These action figures are collectible die-cast Minecraft characters officially licensed and produced by Jada Toys. They have been released in waves, with each collection containing a selection of 20 player characters, animals, and mobs. Above, you can see Wave 2 on the left and Wave 6 on the right.
If you want something unique and fun, these are great options. They are around 1.65" high, weigh about 30g, and are crafted with huge attention to detail. The reviews are good, and the toys work well as both playthings and collectibles.
Get Wave 2 on Amazon here! Get Wave 6 on Amazon here!
Source: Read Full Article